Tsunami-Hit Railway In Tohoku Resumes Full Operations After 8 Years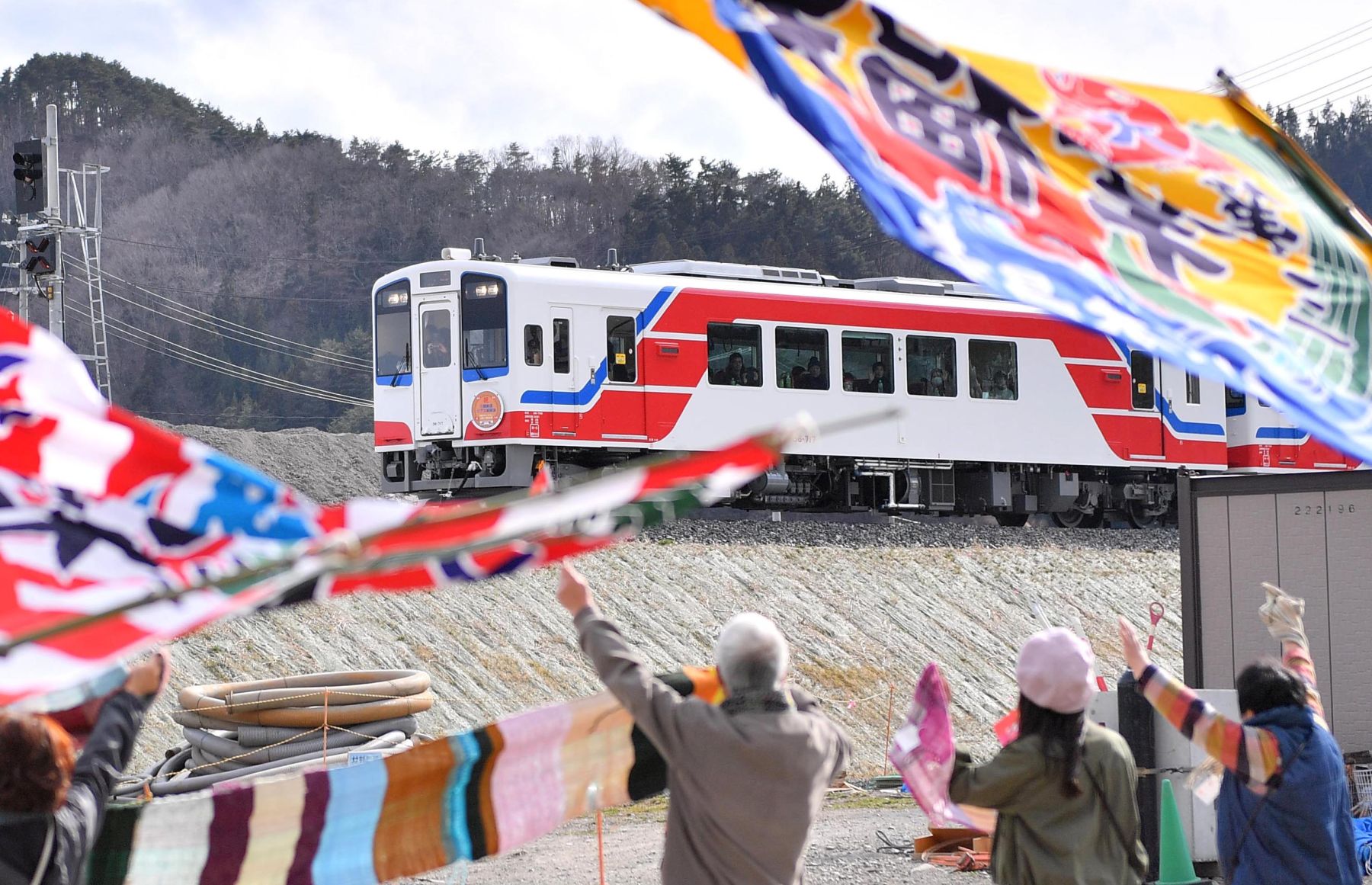 On March 23, the Rias Line in Iwate Prefecture resumed normal operations for the first time since 2011. Located in Tohoku, the northeastern region of Japan hit hard by the earthquake and tsunami of March 11, 2011, the rail line is the latest infrastructure to showcase how the region has bounced back from the devastation.
The Rias Line, operated by Sanriku Railway Company, extends from Sakari at the south end to Kuji in the north — a stretch of 163 kilometers along the Pacific coast of Iwate Prefecture. The section which restarted operation is the interval between Miyako and Kamaishi in the center of the Rias Line, allowing normal operations to resume along the full length of the railway for the first time in eight years.
There was one special commemorative train which traveled the newly opened stretch alone from Kamaishi to Miyako on March 23 on a ceremonial trip. It was decorated with a design in English and French, and greeted by happy locals along the way. The design was contributed by local students to show their appreciation for all the support received in the time of crisis. Normal operations along the line resumed from March 24.
Other sections of the line resumed operation earlier. The North Rias line section between Rikuchunoda and Kuji reopened as early as five days after the natural disaster in 2011, showing the resilience and quick response of people on the ground. In 2014, despite the gap between Miyako and Kamaishi, the grand reopening of the north and south sections of the line took place.
The reconstruction effort encountered a number of difficulties due to the change in topography of the region from the earthquake and tsunami. The national government covered almost all the reconstruction costs, however, which amounted to ¥9.2 billion JPY.
What is your Hidden Wonder of Japan? Upload your picture here.