UNIQLO Teams Up With Capcom For Street Fighter Old And New T-Shirt Lineup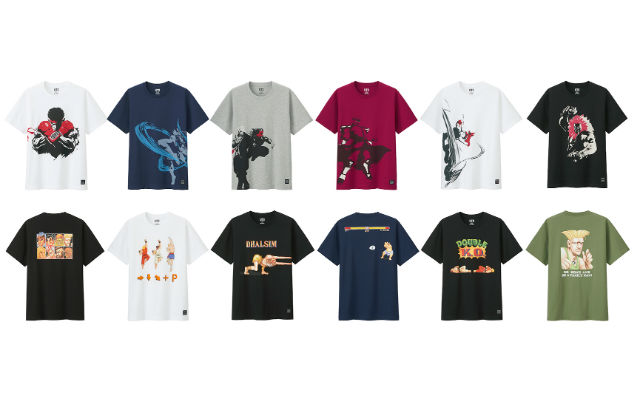 Popular Japanese fashion retailer UNIQLO has built of quite a reputation among movie and video game fans with their UT shirt designs, and their latest addition to the lineup will only add to that. UNIQULO is teaming up with Capcom to bring both stylish and retro designs to their T-shirts with a series of 12 shirts featuring Street Fighter II and Street Fighter V illustrations.
The lineup of Street Fighter-art branded shirts are split up into 6 apiece between Street Fighter II and Street Fighter V, and are available in Japanese sizes ranging from XS to XXXXL and priced at 1,500 yen.
Street Fighter V
Street Fighter 2
The rest of the article can be viewed on our partner's website, grape Japan at "UNIQLO Teams Up With Capcom For Street Fighter Old And New T-Shirt Lineup"