"We're Not Chinese": World's Biggest Overseas Taiwanese Organization To Form in Japan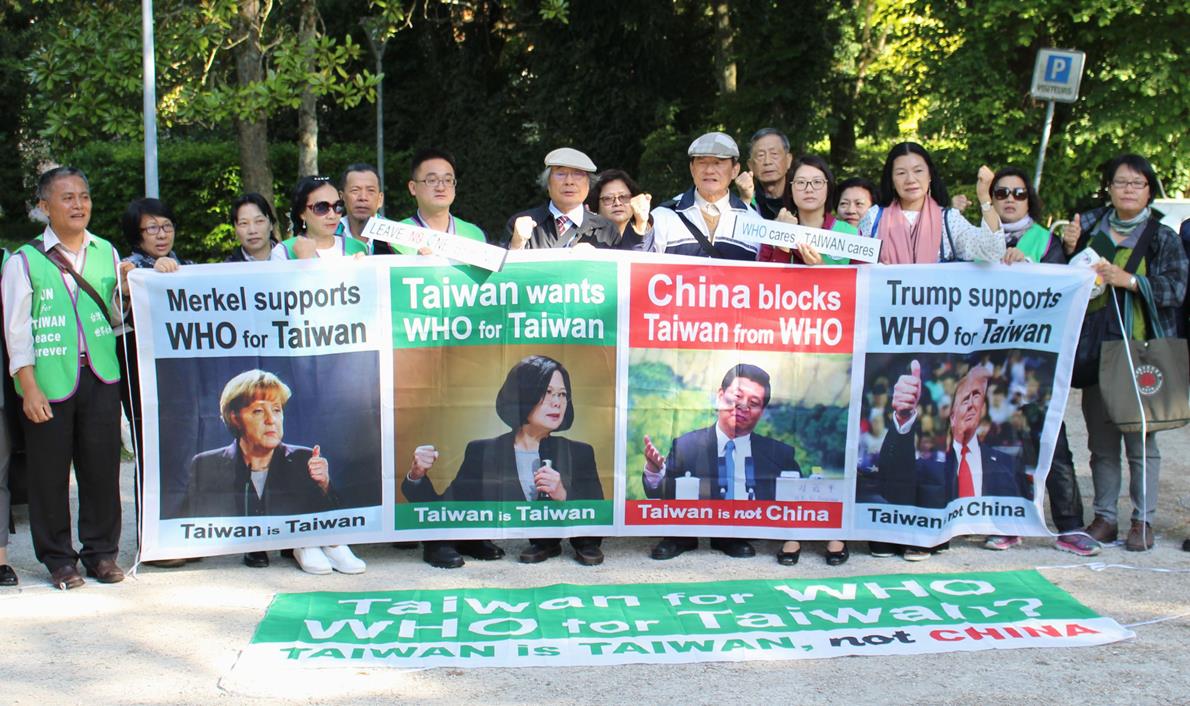 The "overseas Chinese" community, which exercises great influence in Japan's economic world, is about to suffer a great split.
Taiwanese residents and immigrants, long connected to multiple organizations in Japan, are planning to form a new organization called the "All Japan Taiwanese Union" (AJTU), multiple sources confirmed.
Most of the participants have a strong Taiwanese identity and object to being referred to as "Chinese."
Chinese authorities have issued a caution against the new organization, calling it a "movement towards Taiwanese independence."
According to sources, the AJTU's central purpose is to aim towards the promotion of Japanese-Taiwanese relations. Its formal unveiling will take place at a Tokyo hotel on June 4. The Japan-Taiwan Medical Union, Formosa Exchange Association, Tochigi-Taiwan Assembly, Kyushu Taiwan-Japan Culture Exchange Association, and more than 12 other Taiwanese groups from across Japan will be in attendance. Japanese financial leaders and conservative politicians who support Taiwan will also grace the gathering.
The group plans to install as its first chairman Zhao Zhong Zheng, a businessman from Tainan working in Japan. Afterwards, it will deepen connections with an existing pro-Taiwan group in Japan, the "Friends of Lee Teng-hui."
June 4 is said to have been chosen for the inaugural ceremony in order to recall the Tiananmen Square incident, in which Chinese authorities suppressed a democratic uprising with military force. The organization is determined to support democracy and split itself from authoritarian Chinese power.
Between mainland Chinese and Taiwanese, there are said to be anywhere from 800,000 to 1 million Chinese residents in Japan. Over 10% of these have roots in Taiwan. It is hoped that most of the residents with Taiwanese connections will join the AJTU, which could make it the largest association of Taiwanese people anywhere outside Taiwan.
The Chinese authorities have cautioned against the recent trend of Taiwanese organizations splitting from "overseas Chinese organizations" across the world, and are said to be hurrying to gather information.
After World War II, most of the Taiwanese living in Japan had their residency changed to "Republic of China," and many joined organizations run by overseas Chinese. In 1949, after the establishment of the People's Republic of China on the mainland, the overseas Chinese associations in Japan generally split into "pro-CCP (Peking)" and "pro-ROC (Taipei)" branches, and many residents from Taiwan affiliated with the Taipei branches such as the "General Union of Chinese."
Leading members of many of these Taipei branches will be participating as members in the new AJTU, and their split is expected to damage existing associations.
In May 2016, Tsai Ing-wen of the pro-Taiwan independence Democratic Progressive Party was elected president of Taiwan, strengthening Taiwanese identity among overseas Taiwanese in Japan. In response, the CCP government in Beijing began anti-Taiwan harassment, which has been noticeably strengthening throughout the year, providing the impetus for the AJTU's formation.
For example, former Democratic Progressive Party employee Lee Ming-che was detained by Chinese police this spring without sufficient explanation as to what he is being suspected of. Lee's wife has been denied the right to visit him, lowering Taiwanese people's impressions of China. China has also prevented Taiwan from participating in meetings of the World Health Organization, heightening dissatisfaction among Taiwanese residents in Japan.
According to one Taiwanese: "We now have an intense hatred towards the Chinese Communist Party government. We no longer consider ourselves Chinese, overseas community or not, but wish to appeal to the world that we are Taiwanese and members of an overseas Taiwanese community."
If the Xi Jinping government plans to continue its high-pressure diplomatic stance, movements splitting away from Chinese control, such as the All Japan Taiwanese Union, are expected to continue across the world.
Akio Yaita is a senior staff writer for the foreign news desk at the Sankei Shimbun
(Click here to read the original article in Japanese)