We Have California Maki, Thanks to This Champion of Japanese Cuisine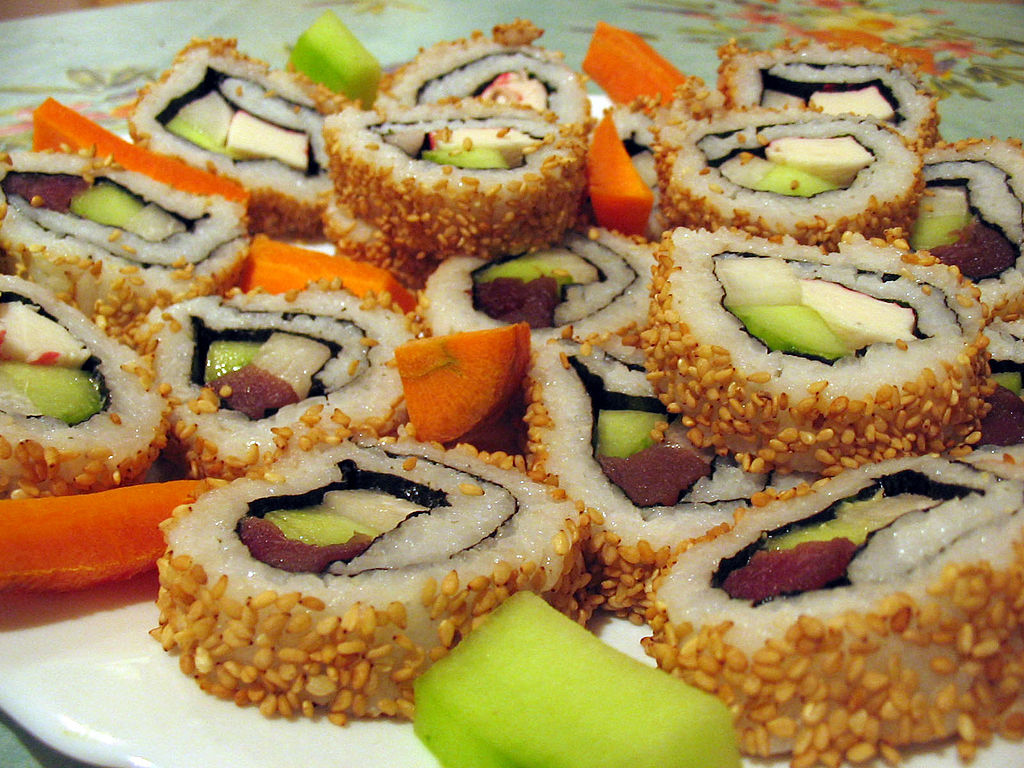 Noritoshi Kanai was 41 when he arrived in Los Angeles, California, with his family of four in 1964. He had come to take a job as head of a small trading company specializing in Japanese food products. Japanese cuisine was just starting to gain popularity in the United States, and Kanai hoped he could help that popularity grow.
In U.S. the "Sukiyaki" song (known as "Ue o Muite Aruko" in Japan) of Kyu Sakamoto, a Japanese singer and actor, had just become a big hit and was fanning the popularity of all things Japanese.
Americans had acquired a taste for teriyaki and tempura, but the only sushi they knew were thick futomaki rice rolls and inarizushi fried tofu pouches stuffed with rice. In his search for new Japanese foods to introduce to Americans, Kanai hit upon the lesser well-known nigirizushi, hand-pressed vinegared rice topped with succulent pieces of raw seafood.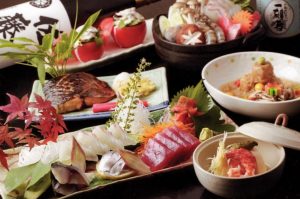 Kanai procured fresh tuna, shrimp, sea urchin, and other kinds of seafood locally, and shipped in frozen from Japan whatever couldn't be acquired in the US. He invited sushi chefs to come to the US, advised them on opening sushi restaurants, helped them find kitchen equipment, and even provided funding.
These were the people who later invented the California roll, popular now as much in Japan as in the US where it originated. Kanai's work paid off, and sushi culture is today firmly entrenched in the US.
Kanai was a student at the Tokyo University of Commerce when he was inducted into the Japanese imperial forces during the World War II. He was sent to Burma and put in charge of procuring and managing food and clothing supplies. This experience in logistics was to prove invaluable later in his business undertakings in the US.
Logistics skills were not all that Kanai got out of his war experience. He recalls a conversation with the Chinese owner of a rubber tree plantation in Burma when the Japanese military ordered all the trees to be cut down.
"You must be frustrated."
"We will plant again after the war is over."
"But it will take decades before you can extract the gum sap from the trees."
"My son and grandchildren will take care of that."
Kanai lived to the age of 94. He always looked far to the future in his work. Four years ago, Japanese cuisine was given cultural heritage status by UNESCO. There will surely be others who will build on the foundations prepared by Kanai.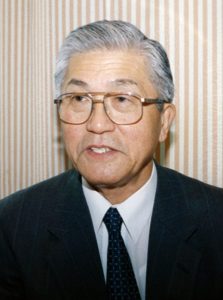 (Click here to read the original article in Japanese)