'What is the Novel Coronavirus?': Doctor, TV Producer Team Up to A Create Picture Book Video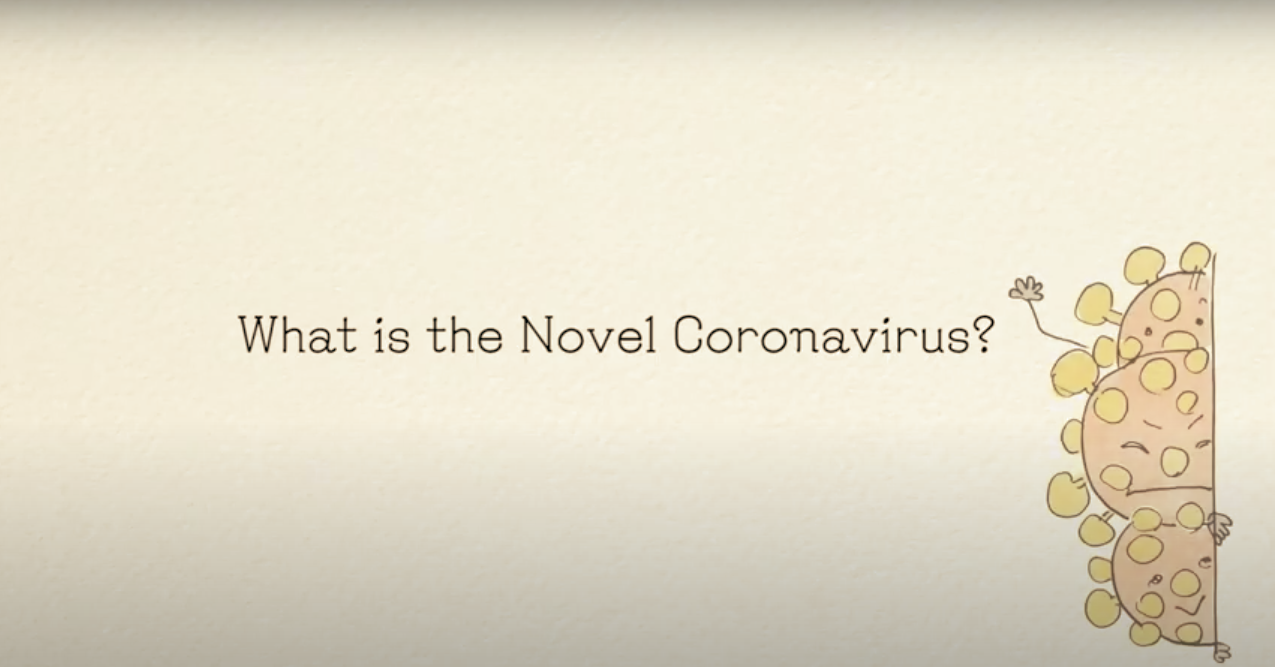 A pediatrician and a TV producer teamed up to create a picture book video for children explaining measures to prevent the coronavirus disease.
The video comes in two segments:
First, it is important for parents to clearly understand COVID-19's effects and how to deal with it, so as to not fuel children's anxieties or cause confusion. The parents, in easy-to-understand language, then need to help guide their children to voluntarily take measures that will keep them safe from infection.
The video is created with heartwarming illustrations and music so that viewers can watch it in a relaxed manner.
The creator, Senya Goto, first set out to make the video for family and close acquaintances. In the process, Goto sought advice from Kyoko Tanaka, M.D., Ph.D., chief of the Division of Adolescent Mental Health, Department of Psychosocial Medicine, National Center for Child Health and Development.
The production company Goto works for, NHK Enterprises, took interest in his plan and adopted it as an official company project. The Japanese actress, Non, who is popular among children and adults, narrated the video in Japanese. It was also made in a variety of other languages and is being introduced around the world.
"It's crucial that we protect the children's feelings during this out-of-the-ordinary situation, when social turmoil caused by the coronavirus pandemic is spreading across the world. In order to do so, it was necessary to create something that provides children with correct information and allows them to understand and think about it on their own," Goto explained.
At the end of the picture book, the creator and pediatrician added a message for parents and adults. The message advises parents that, despite uncertainty, they need to be creative in how they deal with the situation, together with their children. It also stresses the importance of making lifestyle rules as a family.
Furthermore, the advice on cautions for parents when engaging with their children on the issue is extremely valuable.
Wishing for their children's healthy growth is universal among parents. Thus, the details of the video should provide useful information for parents across the globe. Although it was created specifically for children, the details are beneficial for adults as well, and hopefully many will have a chance to see it.
Dr. Tanaka urges us: "Let's not waste this experience."
The world is working to come together to beat this catastrophe. This is one of those movements taking place in Japan.
Please share the video with as many people as you can.
Author: Yukihiro Watanabe