What It's Like Going Back to School After the Coronavirus Emergency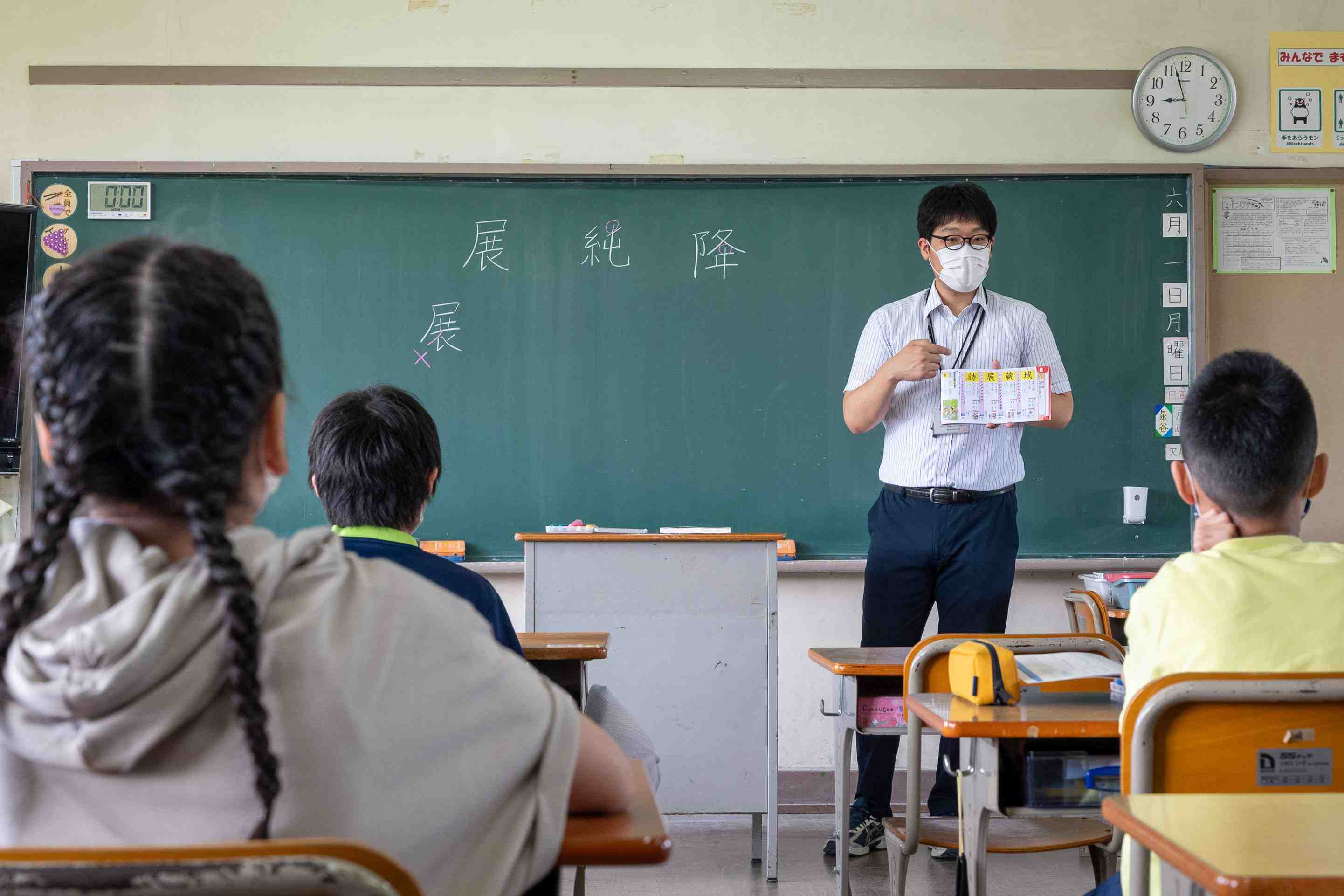 As in many industries, schools and my village in Fukushima are implementing a phased reopening. The exception was one week in April, when all schools where I live were closed between the months of March and May 2020 due to the spread of the novel coronavirus.
The Japanese government decided to lift the state of emergency in regions less affected by the virus toward the end of May. However, it was clear that precautions would need to be taken to prevent a possible second wave of infections across the country.
It was decided to first reopen our junior high school, but with one change. For the first week, we would only have half of each class in attendance at any one time.
Returning to Junior High School
There are three year groups in my junior high school, each with three separate classes of around 30 students. For the first week back, teachers needed to teach the same lesson six times, instead of the usual three times.
Reading this back now, it seems like teaching this many classes was a tall order. But, under the circumstances, none of the teachers had any issues with it at all. In reality, we were happier to teach smaller classes as it gave us more time to help each student.
For the first day of classes, I turned up at school wearing a face mask, which provided all of the students an unexpected surprise as they had never seen me wear a face mask before.
As I entered my first class, the students all cheered, "Ya-taa!" — something that they usually say when they have won something, got an answer to a question right, or when something has gone their way. Hearing this one phrase — "Ya-taa!" — made me realize how much I had missed the students and how happy I was to be back in the classroom.
In an effort to get the students used to hearing and talking in English again, I started the class by telling them what I did during the extended spring vacation. Then I asked them what they had been up to.
One of the students told me that he spent all his time at home studying. I asked him, "What subjects did you study?" He paused for a moment, then replied confidently, "Social Distance!" which resulted in the whole class (including me) erupting in laughter. I'm still not sure if he meant to say social studies or if he was aware of how funny his joke would be. Regardless, he certainly earned cool points from the class, as well as helped lighten the mood for everyone on that tense first day.
The rest of my junior high school classes were fairly normal. At the end of each class, the students would come over to have a quick conversation with me before I left the classroom. After the first day back, I thought to myself that no matter how much I personally enjoyed my extended spring vacation, it paled in comparison with the energy that I got from being a teacher in the classroom.
Shielded at Elementary School
The following week, I returned to elementary school, where everything was seemingly normal but for a few exceptions. Face masks were now compulsory, and arrows were now placed on every corridor floor to ensure that the students all walked in the same direction. I also had to adapt my classroom activities to ensure physical distancing and prevent cross-contamination from handouts in the classroom.
Two weeks after returning, however, I walked into one of my classes only to be presented with a face shield so that I could teach without wearing a mask covering my mouth. I was caught a little off guard, and it was certainly the first time I had ever worn anything like this. I wasn't sure what to expect.
The face shield was given to me in front of the class, so naturally the method actor deep within me decided to put the mask on in the most dramatic way possible to entertain the students. First, I made a joke about it being a Halloween mask. Then I started moving like a robot and called myself "Robo Sensei," which made all of the students laugh.
For the rest of the day, the principal of the elementary school came to each of my classes to take pictures of me teaching with the face shield on. They will be included in the school's weekly newsletter, I'm sure.
Despite standing out a little more than usual, I didn't mind teaching with the face shield. Moreover, it was much easier than teaching with a face mask — even if I now looked like a welder.
Keeping Distance at Kindergarten
I teach four- to six-year-olds at kindergarten, and because of the young age of the children, I really couldn't imagine how any form of physical distancing could be enforced. The children were told to avoid physical contact with one another, but I could tell that some couldn't understand why. All of the children had to wear face masks, with most featuring pretty cool designs of cartoon characters.
In terms of my lessons, the kindergartners certainly found it strange that the usual "high fives" that I started my kindergarten classes with were no longer possible. The rest of the lessons went ahead as usual, but lunchtime proved to be the most challenging.
During lunchtime, the kindergarten classes sit at tables in groups of around five. Typically, I joined one of their tables. This time, however, I was asked to sit at a separate table further away.
When it was time to eat, the children were reminded not to speak to each other with their masks off as a precaution against spreading the virus. Before the virus, the children usually ask me how to say different words in English during lunch and point out life-changing observations, such as "Santa's beard is white, but your beard is black." This time, though, it was not to be.
There was one girl, however, who was not going to be beaten by the rules. She thought that if she couldn't talk to me, then she could communicate by copying my movements. Under normal circumstances, I would usually have played along, but I knew that other children would start laughing. I didn't want to serve as a distraction, so sadly I tried to keep my head down as much as possible. It took an effort to remember that this was all for their protection.
Reunited with Teaching Colleagues
Seeing the teachers was another nice moment from returning to school. As I discovered, absence truly does make the heart grow fonder. This was the longest time that I had been away from school since arriving in Japan — almost two years ago. The absence made me realize what I am going to miss when I leave Japan this September.
There have been very warm "welcome back" greetings in each of the eight schools where I have returned. Different teachers have asked me what I did during my spring vacation during virtually every breaktime, and my answer has always been the same: I used the time to focus on getting fit and improving my Japanese.
The funny thing is that, regardless of school, the response has been exactly the same. They all responded by jokingly saying that while I have lost weight, they have gained it and then we all burst into laughter. This same joke was delivered with varying degrees of English. However, I can safely say that weight jokes truly require no translation from any language — even Japanese.
Final Thoughts
2020 has certainly been a strange year thus far. Nevertheless, it is more helpful to focus on what we have gained rather than what we have lost.
I feel that both students and teachers have gained a far deeper appreciation of each other. I can sense that we are all thankful for being back at school, and perhaps for the first time we all understand how short our time together really is.
It is now time for us teachers to turn our attention to making up for lost lesson time and returning to some kind of normality in the days and weeks ahead.
Author: Şenol Hasan