Where Japan Stands in US-Korean Talks: An Interview with Heritage Foundation Experts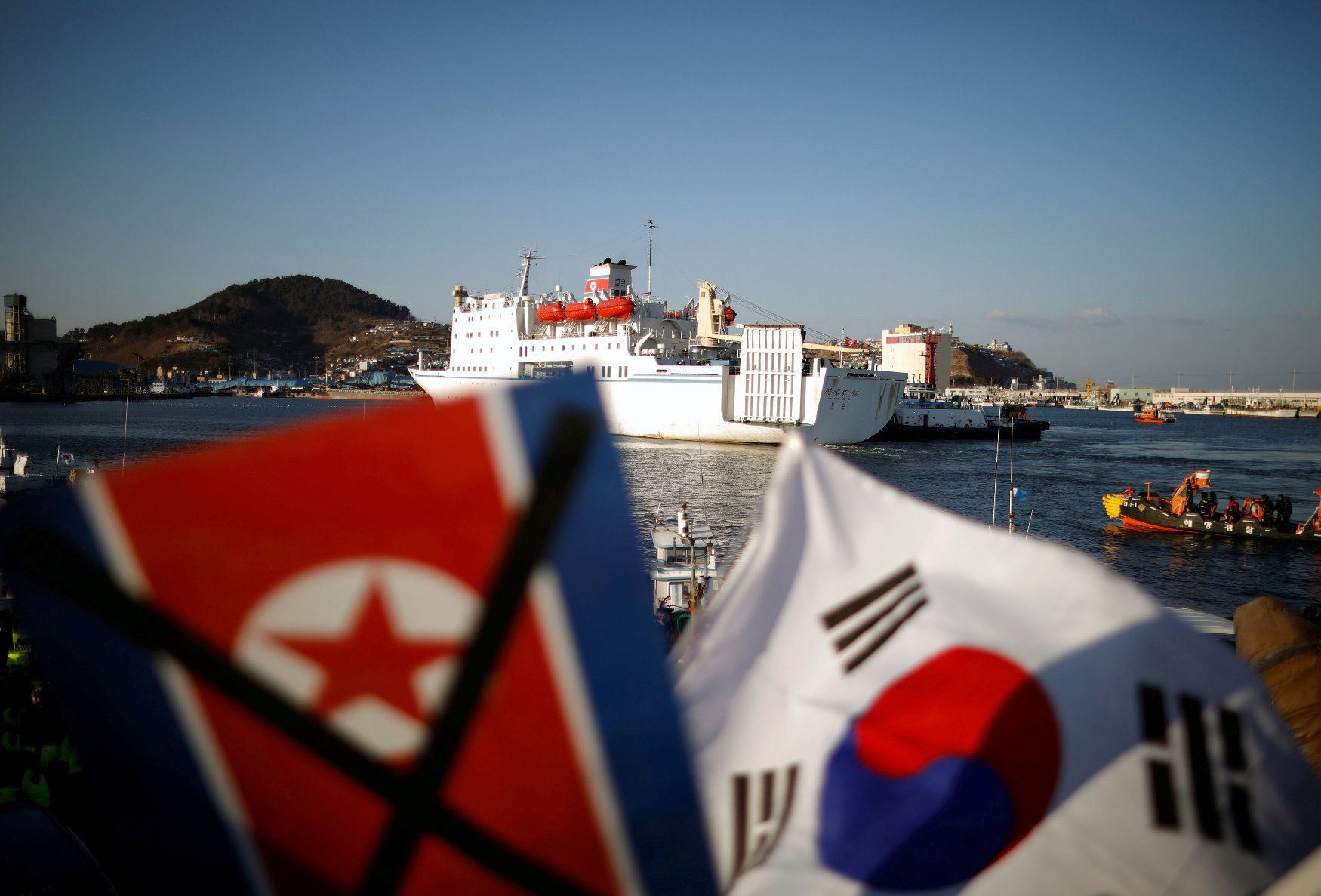 North Korean Mangyongbong-92 carrying a 140-strong orchestra approaches to a port in Donghae, South Korea, February 6, 2018. REUTERS
On February 5, the Sankei Shimbun and JAPAN Forward interviewed two representatives of The Heritage Foundation, a respected Washington DC-based conservative think tank, while they visited Tokyo. Terry Miller is the foundation's director, Center for International Trade and Economics, and Mark A. Kolokotrones is fellow in Economic Freedom. Before joining Heritage, he enjoyed a distinguished career in the United States Foreign Service, including serving as an ambassador to the United Nations in 2006.
Anthony B. Kim is research manager and editor of the widely respected Index of Economic Freedom published by the foundation in partnership with the Wall Street Journal. For his work on the index, Kim was awarded Heritage's prestigious Drs. W. Glenn and Rita Ricardo Campbell Award in 2007.
Here are excerpts of the interview focusing on Prime Minister Shinzo Abe's anticipated visit to the 2018 PyeongChang Winter Olympics and the talks he is scheduled to have there with US Vice President Mike Pence and Korean President Moon Jae-in. Unless marked by double quotation remarks, all statements are paraphrases, not exact quotations.
Sankei-JF: Are there any changes in US policy toward North Korea?
T. Miller: There is no real change from what has been expressed in the past. North Korea is a very difficult regime to deal with. It is not a normal actor and lacks normal connections. It is not susceptible to pressure that would work with normal countries. It has been very aggressive in the development of its nuclear weapons and delivery systems. This development is a very real threat to Japan, and perhaps an increasing threat to the United States. It is a difficult situation that is not to be tolerated.
Terry Miller
North Korean actions have been erratic in the past. We cannot have confidence as to predicting how North Korea might react in the future. There are no easy solutions. We are committed to pressuring the regime, trying to get it to reduce its belligerence toward countries in the region and toward the United States. Our goal is to get it to act in a more responsible manner, as a normal member of international community.
Japan is concerned about a change in the South Korean position from pressure to dialogue. The government in Seoul appears to be going in a direction different from that enunciated by [US President Donald] Trump and [Japanese Prime Minister Shinzo] Abe. What if South Korea shifts from sanctions to dialogue?
T. Miller: The South Korean government reflects the competing political interests and views in that country. There is no one view of the North. We have seen changes in the past. "I would be surprised, actually shocked, if President Moon went very far in this direction. It is one thing to take a slightly different approach rhetorically towards North Korea, but another thing to think about actually relaxing sanctions or changing any real policies on the ground. I'd be very surprised if that happens."
There have been close relations and collaboration with South Korea during the first year of the Trump administration. We believe the US-South Korea relationship remains strong. I don't see either country acting unilaterally, barring some extreme action on the part of the North.
A. Kim: This is also the view of the Heritage Foundation. President Moon was chief of staff for Korean President Roh Moo-hyun, who also pursued undesirable policies toward North Korea. If anything, it is Moon's own chief of staff, Im Jong-seok, who is the bigger problem. Moon seems to be letting him set policy towards the North.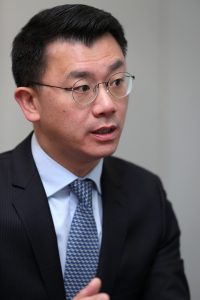 Anthony B. Kim
T. Miller: "The softer approach toward the North that we have seen from the South's government in the past just never worked and shows no signs of working now. I suspect it will fail the same way it failed previously."
Notwithstanding the desires of one South Korean president, the mutual desires of the US, South Korea, and Japan with respect to North Korea dictate the sanctions-centered approach, and I don't see that changing. Alteration of that policy would require changes from the North that are extremely unlikely.
A. Kim: Moon does not want to see a Washington-Pyongyang agreement that leaves South Korea out of the loop. That is a major reason for what he is doing. The rhetoric and posturing on the part of the US and North Korea is one thing, but Trump's expression of openness to changes from the North makes Moon anxious.
The fact that, on February 8, Vice President Pence will be meeting with President Moon and Prime Minister Abe is a very clear indication that Washington wants its two allies to be "on the same page" as Washington with respect to the North.
What happens after the Winter Olympics?
A. Kim: That is a "big, big question." What if Moon tries to go his own way and introduces divisions between Japan, the US, and the ROK?
T. Miller: The Winter Olympics are a great symbolic moment, but, once the Olympics are over, it's back to reality. Kim Jong-un will have to do something. The US-Japan stance is not going to change without something from Kim and the North. "I frankly don't know whether Kim is capable of achieving that. I don't know whether his position within his own government is strong enough."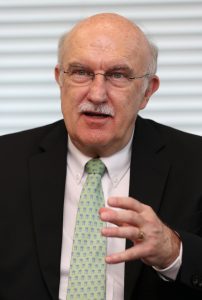 A. Kim: North Korea's response to Moon's overtures is an indication that elevated sanctions are working, though it's a funny way of admitting it. The Obama government was half-hearted in applying pressure. It didn't really bring China into the equation. It is only with the Trump administration that, for the first time, real pressure has been applied on North Korean. The bottom line is that sanctions are working.
T. Miller: Every option is on the table. The US-Japan-South Korea are in a very strong position. Our options are not necessarily good—we are dealing with a rogue regime. We don't want to use the most extreme options if they can be avoided, but the options are there to be used if needed. Extreme options are not the first choice and probably not the second. If this was an easy issue, it would have been solved years ago. The North-South issue has been going on for generations.
We are now at a possible turning point. The US, Japan, South Korea, and the world through the United Nations have all been sending a strong message to the North that "they need to change." "At the end of the day it is up to them to take this opportunity and respond in a positive way."
A. Kim: This is no longer a regional issue. Trump made it a global issue at the UN. His advisors on North Korea are three generals and a businessman. This is very different from Obama and his Korea experts. It is a "unique and constructive setting," although we cannot know what Trump is thinking.
T. Miller: I am confident that with the current team in place, the US will act in "strong but prudent fashion."
What do you expect Abe to say to Moon about dialogue?
A. Kim: It is important that Moon, Pence, and Abe are talking. This is more important than Abe-Moon bilateral talks. What Abe says to Moon will probably be "diplomatic, not really substantive." That Abe is taking time to visit Korea is a "very positive gesture to the Korean people." His visit is not an endorsement of Moon's policies, but rather a gesture to the Korean people.
The Japanese public is not enthusiastic about the Abe visit because Moon questioned the comfort women agreement made by the previous South Korean government. The Japanese public is growing weary of Seoul repeatedly raising new demands.
T. Miller: It is very difficult when you have historical issues like this that resonate so emotionally with the population of both countries. It is vital for leaders of both countries to do what they can to resolve this issue and put in the past. "Nothing good can come out of emphasizing something that happened so long ago."
A. Kim: The Abe visit to South Korea, despite attempts to reopen the comfort women issue, is something that shows Trump that Abe is supporting the US position on North Korea and not letting the South's actions get in the way. Prime Minister Abe is showing that Japan is a "team member" in terms of its response to the North. It is showing this not just to the US but to the world. I hope Moon will realize this.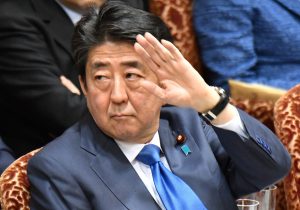 Japanese are worried about the possibility of a direct US-North Korean agreement that would eliminate the threat to the US while leaving the North in possession of nuclear weapons and ballistic missiles that could be a threat to Japan.
A. Kim: A bilateral US-North Korea agreement would require a gesture from the North. This possibility is not likely, given the current situation. Even if such an agreement was made, it would not be done without a call from President Trump to Prime Minister Abe.
T. Miller: The US, Japan, and South Korea have long-standing agreements and relations. "I really think it is inconceivable that the US would go off on its own in a circumstance like this. I don't even see how that could possibly happen." There is "nothing to be gained and a lot to be lost" from an agreement that is only bilateral.
(Click here to read the Sankei Shimbun article in Japanese.)