[Wonder Mountains] How to Best Enjoy the Japanese Alps' Autumn Foliage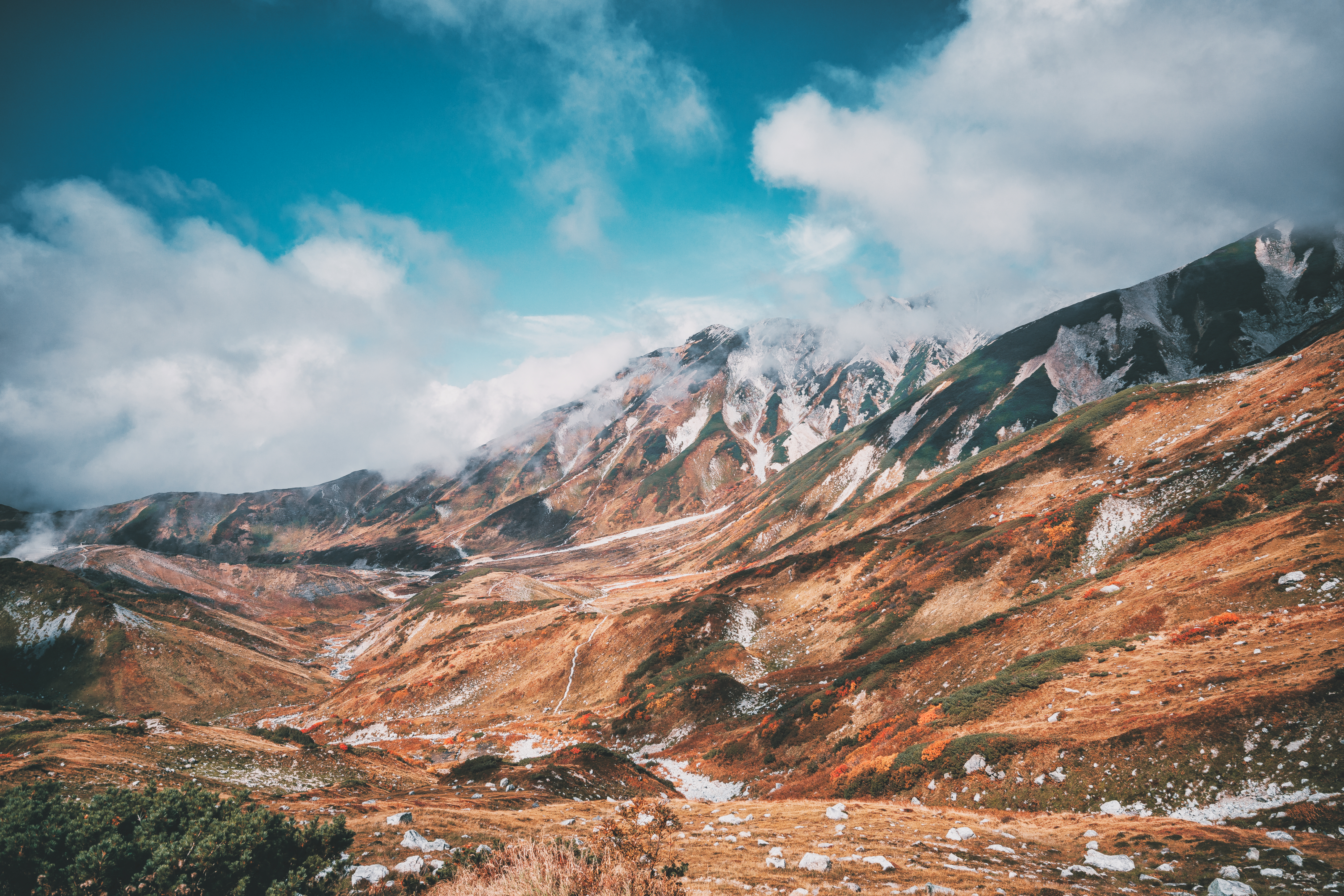 The colors of autumn foliage start in the middle of September on Mount Tateyama (highest peak is Ōnanjiyama at 3,015 meters) on the northern end of Japan's Northern Alps.
There are no tall trees in this elevated region, where the altitude is between 2,400 and 3,000 meters, so shorter trees and grass leaves turn red and orange. Compared to broadleaf trees, the colors of the leaves are not as flamboyant. Yet, one can feel a sense of wabi-sabi in the scenery.
I enjoy this season's foliage the most.
You can climb up to Murodo (altitude 2,400 m) by taking a bus. I highly recommend stopping by Murodo Station, which is located along the Tateyama Kurobe Alpine Route, a world-renowned mountain sightseeing route.
The Tateyama Kurobe Alpine Route runs from Toyama on the southern end to Shinano Omachi on the Nagano Prefecture end of the Tateyama mountain range. The route is 37.2 kilometers long, and much of it is closed over the winter. The entire route is open only until November 30.
During spring, tourists can walk along a corridor lined by 20-meter-high snow walls called the "Yuki-no-Otani."
There are also many mountain huts around the Murodo area, and you can even stop and take a leisurely bath in a nearby natural hot spring.
The hiking course introduced in the video is a three-hour route, starting at Murodo and proceeding to the Mt. Murodo Observatory, then climbing up Mt. Jodo, and finally descending along the Ichinokoshi route.
The course is not too difficult. However, it would be wise to have climbing gear on hand, as there are large rocks and steep hills. If you are physically fit, I would also recommend the alternative route of traversing along the Tateyama mountain range.
If the weather is not great, a simple walk around Murodo is a perfectly pleasant option.
If you're lucky, you may encounter a rare raicho grouse, designated as a nationally-protected bird species. The encounter rate of seeing raicho improves during bad weather, so don't lose hope if you happen to be there on a rainy day.
Author: Takuro Inoue