You Can Train Your Unrealized Skills to Be a Better Player ー In Sports and Life
Multiple Object Tracking training, is providing a new option for athletes and sports lovers, and anyone looking to sharpen their performance.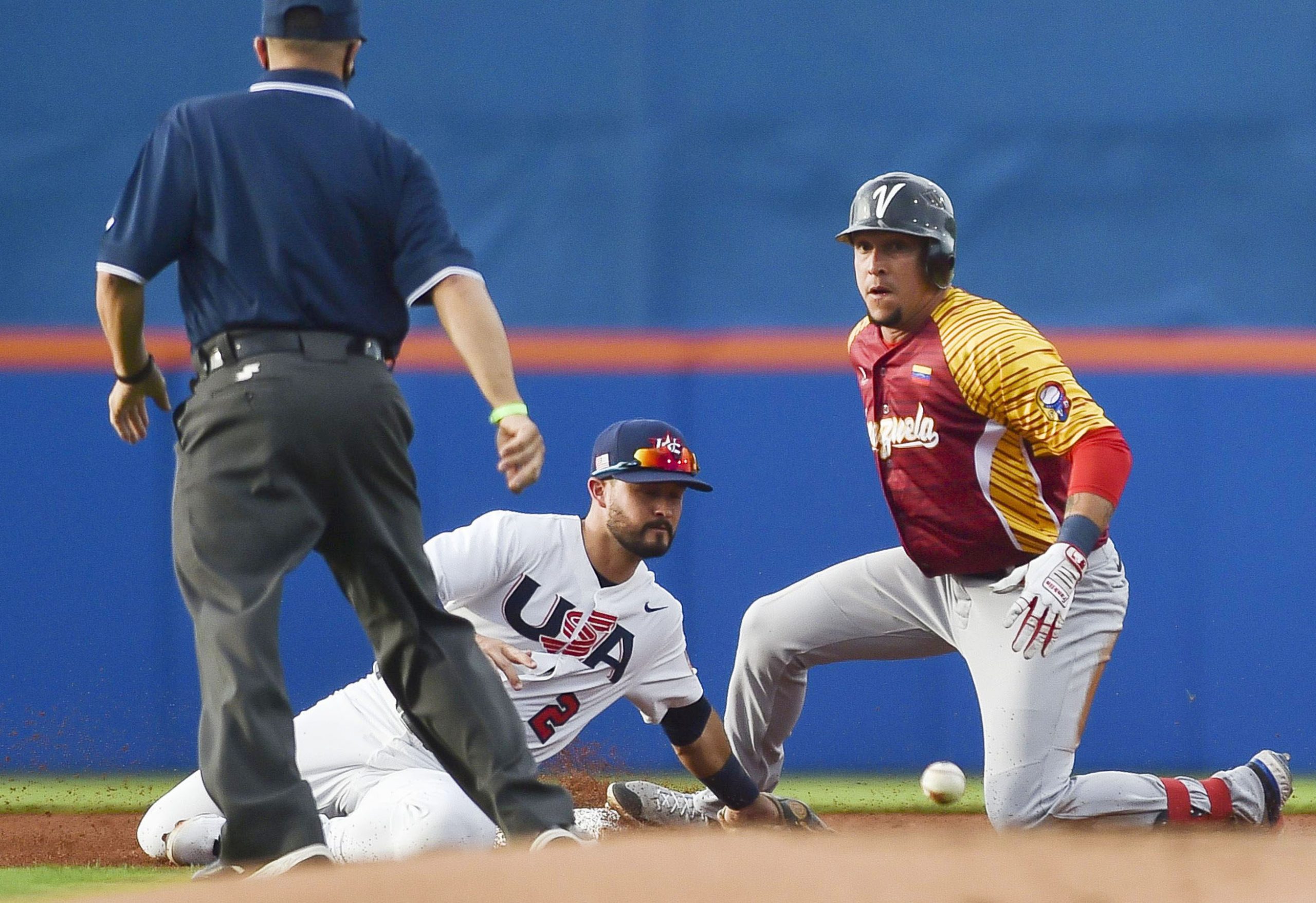 If you are a sports lover from baseball to table tennis, you may feel that it is not easy to pay attention to multiple objects in a moment's flash while you're playing. However, a study by Japanese researchers shows that you would be able to improve your play by training your own unrealized skills, called "multiple object tracking (MOT)" skills.
For athletes, MOT skills are expected to be recognized as a new ability for incorporation into training regimes, like power, body control, and stamina.
The study was conducted by Ryosuke Furukado, assistant professor of Nishinippon Institute of Technology, with other researchers, and published in English in the Journal of Digital Life, a multidisciplinary, peer-reviewed, open access, online journal based in Japan.


Research for Sports and Daily Life
Watching sports is a part of daily life for many people. Major professional sports, like soccer, basketball, and baseball, have a lot of enthusiastic fans all over the world. The Olympic Games are watched by billions of viewers through TV broadcasting and digital platforms.
Playing sports is also essential for many adults in a stressful society, and for kids on playgrounds.
Although many of these players want to be good at sports, becoming a better player is a complex issue. Improving their performance depends on many factors, including the player's own power and body control.
In that mix, how to train unrealized MOT skills is a relatively new field for many players to think about.
For baseball, runners need to carefully observe many objects, such as the position of players in the field, the movements of other runners, and the direction of the ball hit by a teammate. They also have to interpret the information within a constantly changing context.
As this example shows, ability based on MOT skills is important in many situations in different sports. Indeed, the accuracy and speed of MOT skills could affect the outcome in close-score games.


Conducting the Study
In the research on MOT skills, 29 university students who play baseball participated. They were randomly assigned to two groups. One experimental group consisted of 19 students whose members underwent MOT skills training. The other 10 students were in a control group in which no member was given MOT training.
The MOT training used a 47-inch 3D television. At first, eight yellow spheres appeared on the screen. Then, the color of four randomly selected spheres changed to red and lit up for a second.
After the four red spheres returned to yellow, all eight spheres moved randomly for approximately 8.70 seconds. During that period, spheres were repeatedly colliding with the walls and with one another.
Finally, the participants were required to identify the four spheres which were red before the random movement began.
>Figure 1.
Above, in MOT training: a) eight yellow spheres are displayed, b) the color of four randomly selected spheres changes to red and lights up for a second, c) eight spheres move randomly, and d) participants are required to identify the four spheres which briefly turned red in step (b). ©Sankei Digital.
This series of events completed one trial. If a participant identifies the four spheres correctly, the spheres move faster in the next trial. On the other hand, selecting a wrong sphere leads to slower movement in the next trial. Twenty trials make up one session.
Participants in the experimental group conducted two sessions of MOT training twice a week for three weeks for a total of 12 MOT training sessions for each participant.
When the three-week period was finished, the MOT skills of all 29 members of both groups were measured.


MOT Scores: the Outcome
The researchers analyzed the MOT scores based on the fastest speed of spheres which each participant was able to track. The result showed that the mean MOT score of the group receiving experimental training was significantly improved by 1.42 times after the 12 training sessions. The paper concluded that "these results suggest that MOT skills can be acquired through training for baseball players."
>Figure 2.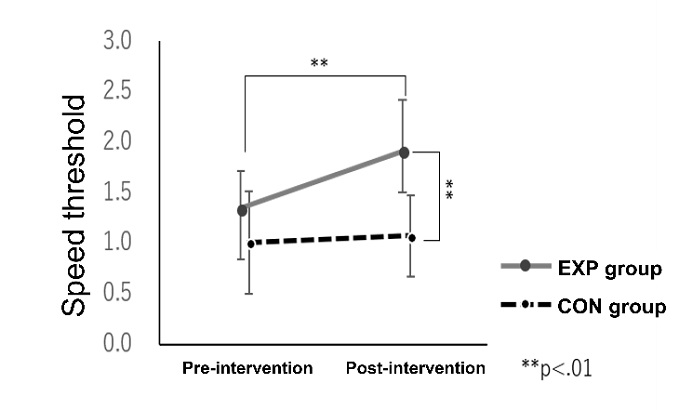 According to another research project, the effect of training on MOT skills has reportedly yielded improved performance in basketball and soccer players. It is also said that MOT training is effective in reducing human error, such as missed catches, inaccurate passes, and missed shots, among professional athletes.


Studying Visual Search Strategies
In addition to the effect of MOT training, the researchers investigated the visual search strategies of the participants. This is the process of selecting specific information among many pieces of visual information present in a field of view spreading in front of one's eyes, and accurately capturing an object.
To identify their strategies, in each trial the participants were asked to wear eye movement measurement devices. The researchers were able to gauge many factors in the participants' eye movements, such as distance traveled by gaze, number of gaze points, gaze duration time.
If the pattern of visual search strategies during the MOT training could be classified, efficient training methods in MOT skills could be added to sports practice.
However, no clear evidence of the relationship between the visual search strategies and MOT skills has been found, despite statistical analysis. The data was categorized by two factors; the size of improvement from the participants' MOT training, and whether the data were "pre-training" or "post-training."
The paper concludes that "MOT skills are likely not correlated with visual search strategies."
It also points out that future research will be needed to clarify the training effect of MOT skills on actual baseball performance, and to construct guidance on useful methods for actual sporting situations.


The Research Team
This research was conducted by Assistant Professor Furukado with contributions from Hirohisa Isogai, Daisuke Akiyama, and Goich Hagiwara of Kyushu Sangyo University, Tomohiro Sakuma of Nihon University, and Ryota Shinriki of Tokoha University. It was published in Japanese in Ergonomics (Ningenkogaku), a journal of Japan Human Factors and Ergonomics Society, in 2019.


This article was first published by The Journal of Digital Life. You can read the article in Japanese at this link.


RELATED:
Author: Ken Saito