ZOZO Championship: Justin Suh Takes One-Stroke Lead into Final Round
Satoshi Kodaira was still in contention after a 69 that left him tied for fifth in the ZOZO Championship. Eric Cole and Beau Hossler were a shot off the pace.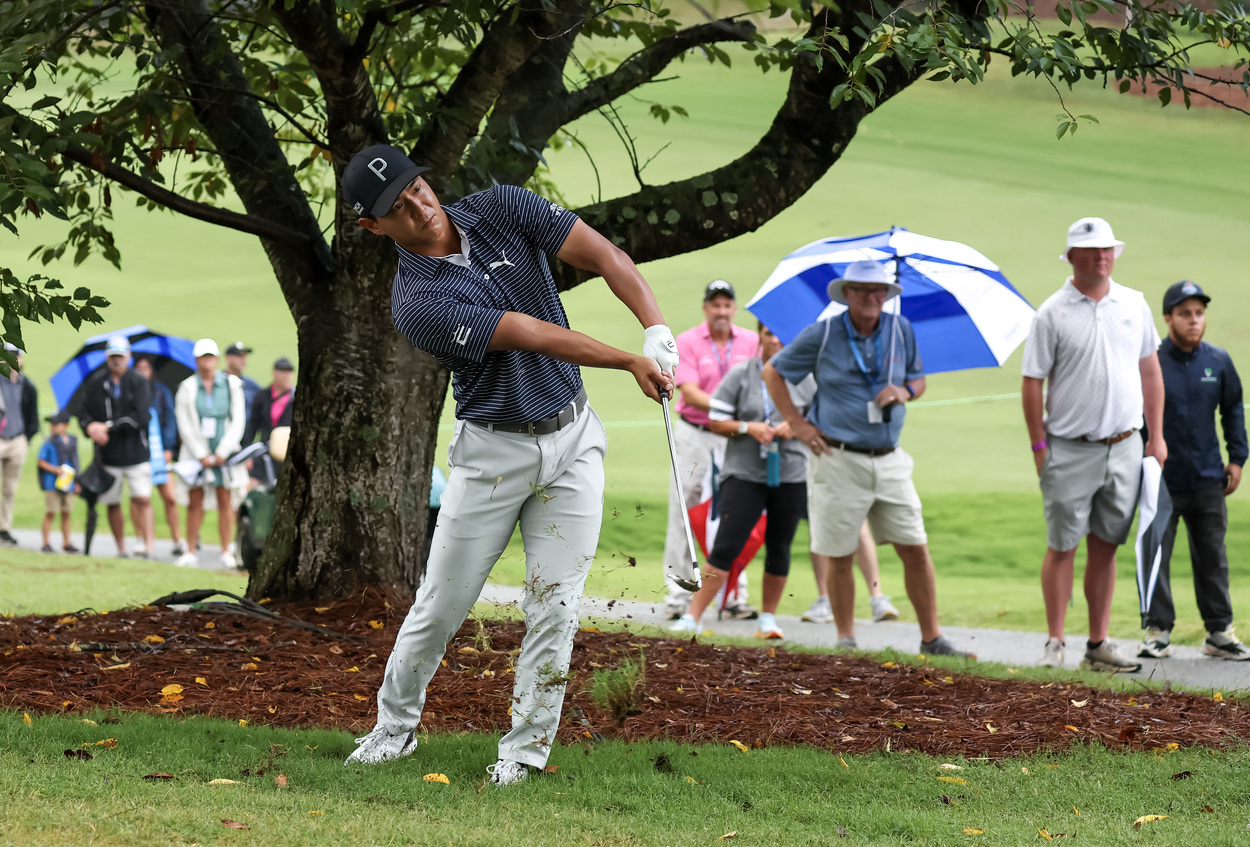 Read the full story on SportsLook - ZOZO Championship: Justin Suh Takes One-Stroke Lead into Final Round
INZAI, Chiba Prefecture ― PGA Tour rookie Justin Suh took advantage of ideal conditions on Saturday, October 21 to fire a 3-under 67 and grab a one-stroke lead after three rounds at the ZOZO Championship.
Starting the day one stroke back of overnight leader Beau Hossler, Suh carded five birdies against a pair of bogeys at the Accordia Golf Narashino Country Club to finish at 9-under 201, one stroke ahead of fellow rookie Eric Cole and Hossler (69).
Suh took the lead with a birdie on the par-3 13th hole and then looked to be in trouble on the 15th when his approach landed in the green side bunker leaving him a difficult lie.
But he blasted out and two-putted to save par and later said that was key.
"Yeah, 15 was big," Suh said. "That up-and-down was critical, especially going into the last three. And 16 and 17, they're both difficult holes."
After the high winds on Friday, conditions were much better on Saturday and that was reflected by the lower scores.
Suh will be bidding for his first PGA Tour win on Sunday and said he will try to stay composed.
"Just a shot at a time," said Suh. "I think that's the most important. Just kind of be aware of myself, aware of the conditions. I think that's all you can do."
Continue reading the full story on SportsLook.
RELATED:
Author: Jim Armstrong
The author is a longtime journalist who has covered sports in Japan for over 25 years. You can find his articles on SportsLook.