Save the Butterflies: Japanese NPO Joins European Monitors to Count Colorful Insects and Preserve Biodiversity  
Data gathered in counting Japan's butterflies help indicate which species are decreasing and warn us about the deterioration of biodiversity in general.
Nearly 100 volunteers in Japan go out every week for seven to eight months from early spring to late autumn to count butterflies. They count every butterfly they see in their neighborhoods and at more than 80 sites across the country.
These volunteers range from students to retired people. They walk along the same courses of selected monitoring sites in nearby parks, their regular walking courses, or routes to and from school. But they also count butterflies on their way to workplaces and even supermarkets.
Some locations are urban and others are in the countryside. In all cases, the volunteers record the species and numbers of butterflies they see along their way.
Variation is a Feature
Butterfly counts are done mainly on pleasant mornings with mild breezes when butterflies are most active. An exciting feature is that the number of species of butterflies varies on each monitoring walk. Location and time of day are factors in the variation.
Survey participants might find as many as 20 or more different species. In the countryside or suburban sites, the count could reach 100 heads. Or, they could find as few as ten species or less at a small urban site.
A typical monitoring site outside Tokyo includes a little of both woodlands and grasslands. There, participants might find roughly 50 different species in total over the eight months monitoring project.
An average monitoring site, or transect, usually extends 1 to 2 kilometers in length. It is divided into five or more sections with different features – such as woods and fields. It generally takes one to two hours to complete a round of the whole monitoring course.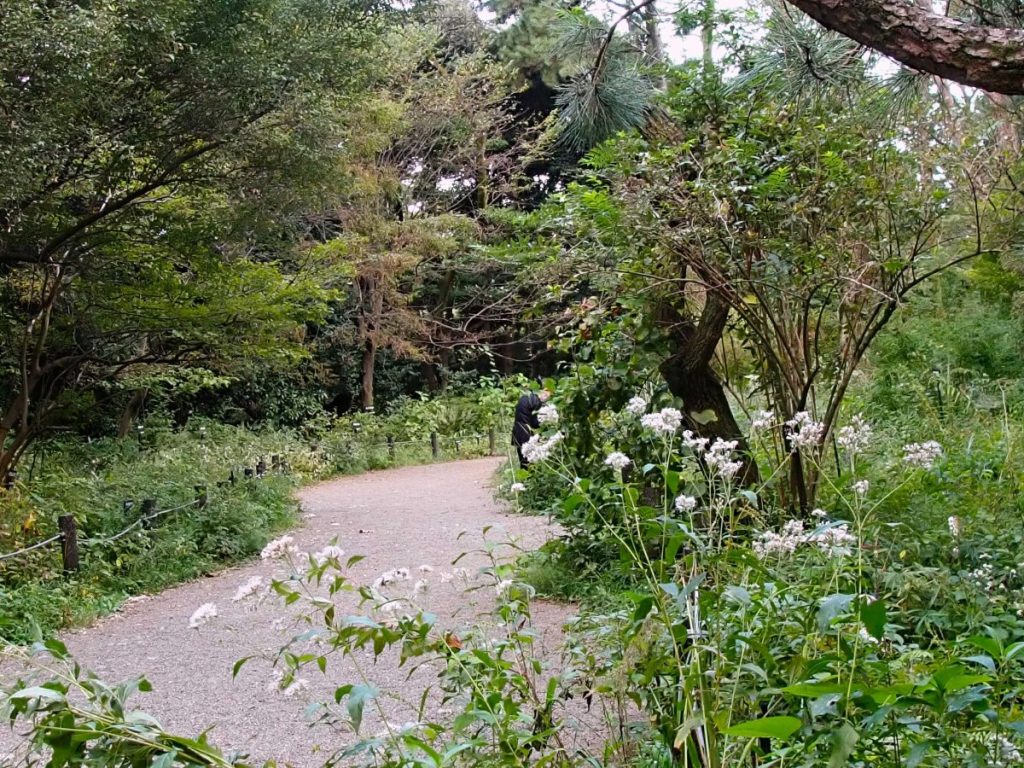 Finding Butterflies
On these courses, some butterflies are fluttering from flower to flower. Others are hovering over grass fields or basking in the sun with wings spread. , Meanwhile, other butterflies are likely speeding past their eyes, cris-crossing the monitoring routes.
These colorful insects range from popular whites and large swallowtails to mid-sized admirals and small coppers and skippers. Most of them are very common or relatively common. As the season turns to autumn, they become particularly busy finding mates or preparing to overwinter.
The European Butterfly Monitoring Scheme
These volunteers are participating in the Japanese version of the European-wide project called the European Butterfly Monitoring Scheme (eBMS). The Japanese project was officially launched in 2022 by the Japan Butterfly Conservation Society (JBCS), a nonprofit organization. (If you are interested in participating, their site offers membership information in Japanese.)
Japan's butterfly counts initially started with 40 sites. A year later, the number of monitoring sites has doubled to about 80.
Most of the volunteers are JBCS members familiar with butterflies. However, an increasing number are ordinary citizens who are dealing seriously with butterflies, or any kind of insect, for the first time. Those joining include ecology-conscious young people as well as nature-loving seniors.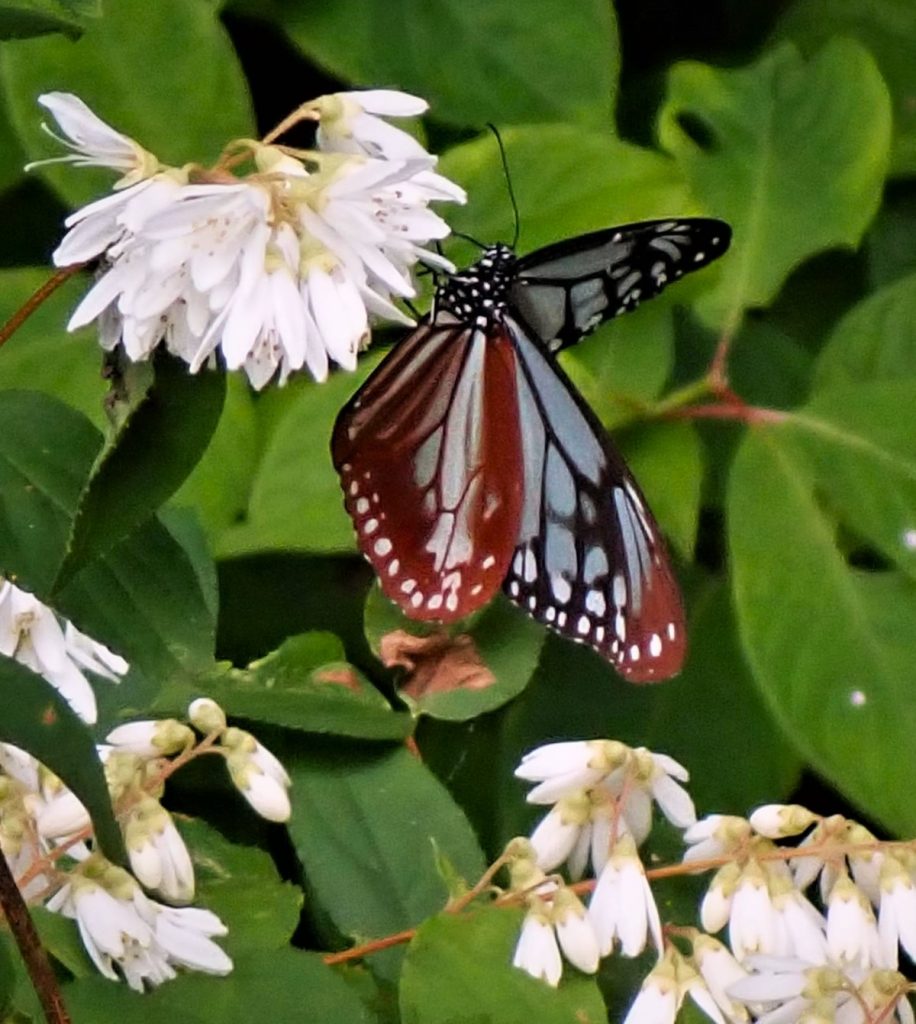 It All Starts with a Butterfly Count
Ikuko Shimizu is a five-year JBCS member. She walks for the butterfly count project for about one hour a week in a nearby forested park in Tokyo's Meguro Ward and enjoys finding various insects, not just butterflies, along with the seasonal changes. Shimizu specifically takes note of the different butterflies and flowers that are new each week.
She feels proud, she says, when she thinks about how her effort will contribute to the butterfly conservation activities. And she is glad to connect with fellow volunteers in other parts of Japan and Europe through eBMS.
The butterfly data gathered by these volunteers can tell us about changes in butterfly populations. They are used not only for butterfly conservation but, accumulated over many years, they also serve as vital data to help assess environmental changes and the biodiversity status in Japan and eventually in the world.
The data gathered in Japan are directly input into the eBMS website by volunteers wherever they are. Real-time data is shared with the participants and managers of the national BMS projects throughout Europe and Japan through an online recording system. In 2023, the eBMS website, run in English and 20 other languages, added Japanese explanations and butterfly names.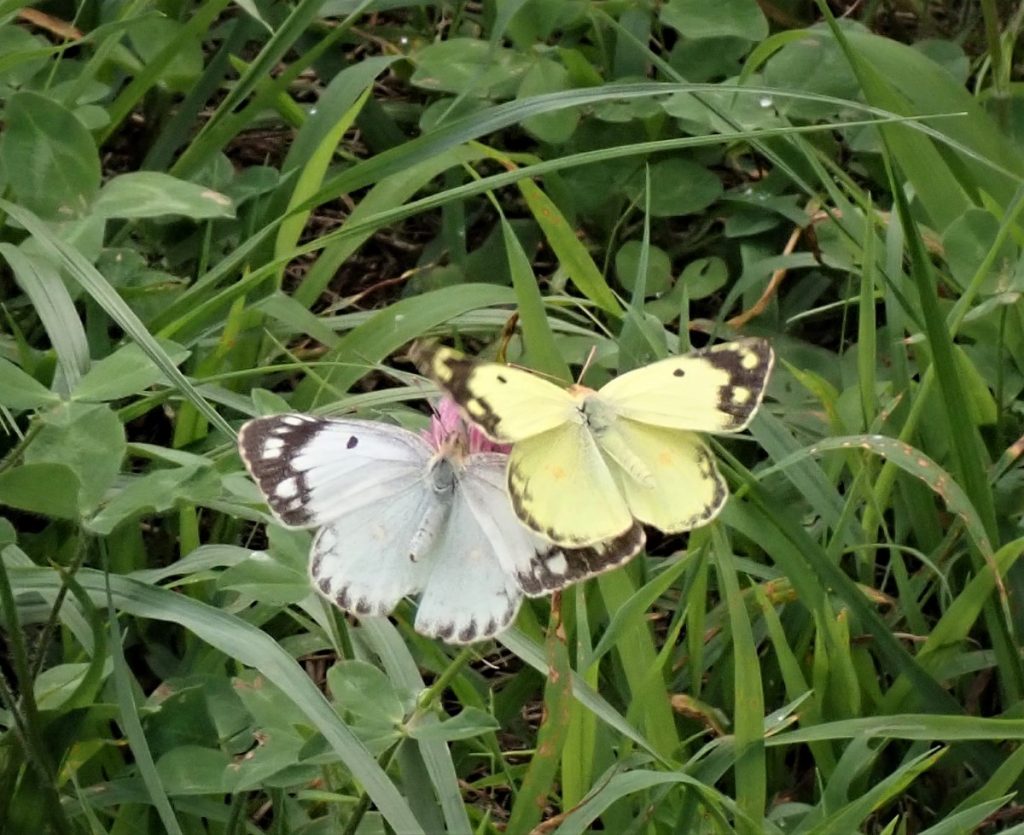 Background of the Butterfly Monitoring System in Japan
The butterfly count was originally started in 1976 by the group Butterfly Conservation of the United Kingdom. It spread to Europe, where it was launched in 2014 as a European-wide project. Currently, butterfly monitoring, known also as butterfly transect counts, is being done at some 4,000 sites by just as many volunteers in 23 European countries, including 1,500 sites in the UK alone.
Yasuhiro Nakamura spearheads this movement in Japan. He is the JBCS secretary general and the founder. After graduating from the Tokyo University of Agriculture and Technology, he studied conservation biology at Osaka Prefecture University's Graduate School of Agriculture. His aim, according to Nakamura, was "to pursue the conservation of butterflies."
Hailing from Hadano, a local city in Kanagawa Prefecture, butterflies have been part of his life since his early school days. Nakamura's father was also an ardent butterfly lover who taught his son the joys of butterflies.
In September 2000, Nakamura, at age 28, went to England to study butterfly conservation in the UK. Butterfly conservation in the UK has the longest history of any country, dating back to the 1960s. During his six-month sojourn until March 2001, he participated in many activities of Butterfly Conservation and other nongovernmental organizations. In the process, he learned how to manage butterfly conservation activities.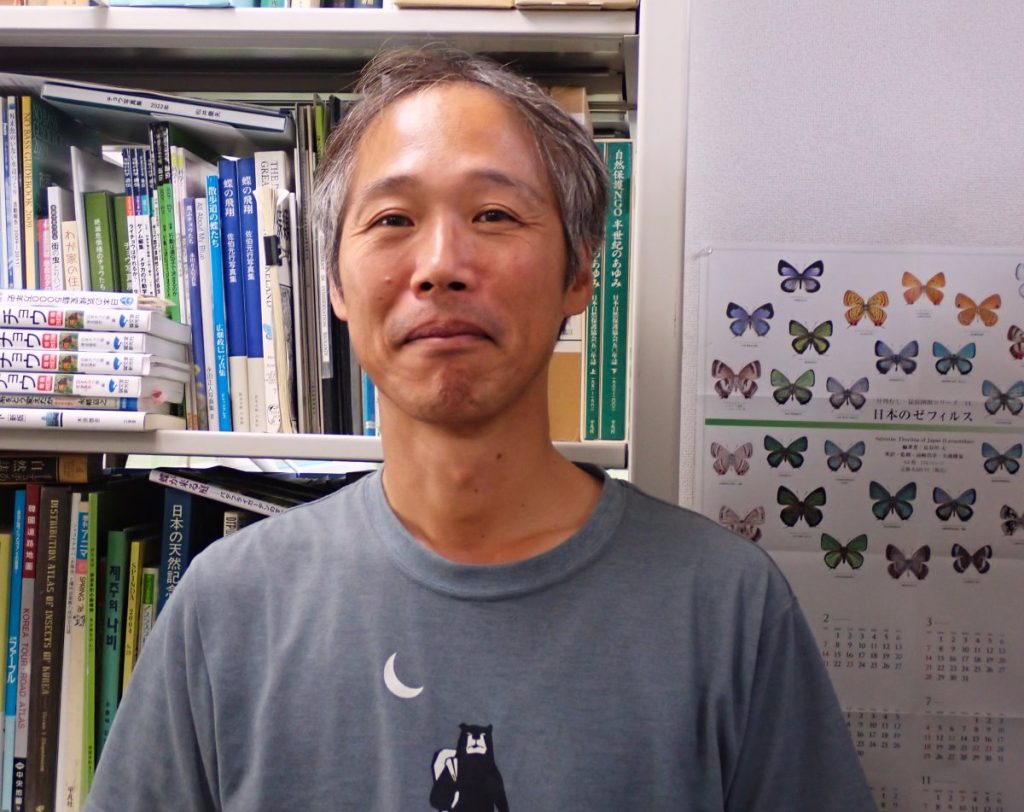 Butterfly Conservation in Japan
Upon returning to Japan, Nakamura lost no time in starting up his own butterfly conservation organization, "Japan Butterfly Conservation Network" in 2004. It was the forerunner of the JBCS. Two years later, it developed into the current JBCS, which is a government-certified NPO.
Nakamura had wanted to start up the butterfly monitoring scheme in Japan along the lines of the UK scheme, he says. However, he was too busy with the conservation of individual endangered species of butterflies that needed urgent action.
Currently, the JBCS promotes over 20 conservation projects for highly endangered species along with local conservation groups, municipalities, and independently. In addition, it carries out the transect surveys, now in its second year.
In a recent interview at the JBCS office in Tokyo, Nakamura stressed the importance of the Butterfly Monitoring Scheme not just as a nationwide survey in Japan but also as an international collaboration with Butterfly Conservation in Europe.
The BMS in Japan is carried out in the same simple method as the original eBMS method. Therefore, the data gathered in Japan meets the same unified global standard, he pointed out. These data can be integrated into statistical analysis with similar monitoring surveys in Europe to be shared in the worldwide study of butterflies and their conservation.
One good thing about collaborating with the UK and Europe is that the butterfly fauna in Japan is similar to that of Europe. Therefore, Japan and Europe share many common problems in butterfly conservation, including those of endangered species, Nakamura says. (There are roughly 400 different butterfly species in Europe, including 70 specifically in the UK. Japan has about 240 species.)
Key Indicators of Environmental Health
Butterflies are regarded as very important, effective indicators of the state of the environment and biodiversity. They are highly sensitive to changes in the environment. Nakamura says we can detect environmental changes earlier by monitoring trends in the butterfly populations compared, for example, to birds or plants.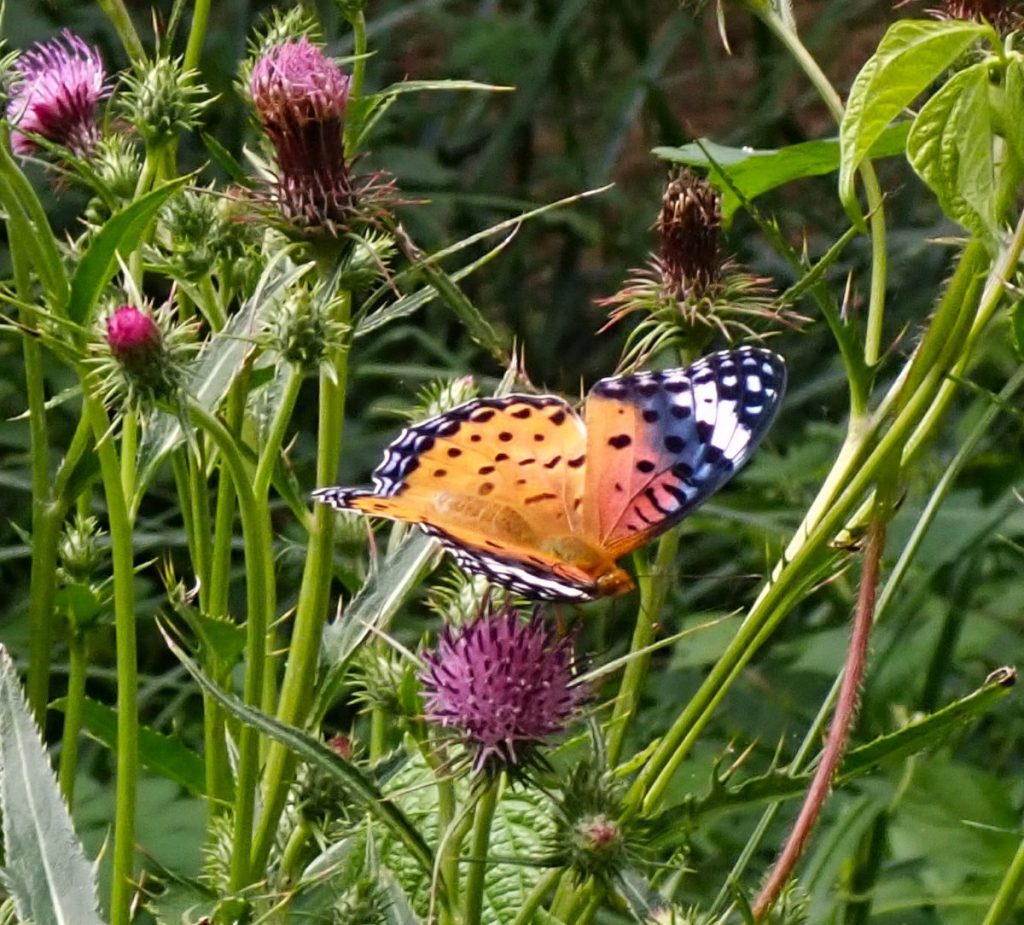 Also, butterflies are easier for ordinary people to find and identify. In turn, that makes it easier for amateurs interested in nature conservation to join in the butterfly monitoring project.
In Japan, as in other countries, the numbers of butterflies in general, and those of many rare kinds, in particular, are plunging rapidly. One-fifth of the 240 species in Japan are fast declining on the road to extinction, according to the JBCS. The Ministry of the Environment report says that not just rare species, but more common butterfly species are also decreasing rapidly.
There are a few exceptions. Indian fritillary (Argyreus hyperbius) is now more ubiquitous in the Kanto region. That is thanks partly to the widespread planting of pansies – one of its host plants – in home gardens and global warming.
Great Mormon (Papilio memnon), a swallowtail variety, used to be found only in the warmer southern parts of Japan. It is now commonly found in Tokyo, also thanks to global warming. But the fact is that the butterfly populations, like the other insects in general, are declining fast.
Factors Responsible
Many factors are assigned responsibility for the declining butterfly populations. Global warming and abnormal weather, various types of land development, loss of management or use of grasslands, deforestation, and damage done to flora by increasing numbers of deer, are a few. All of these affect the butterflies' habitat and make their lives more and more difficult.
And so, data not just on rare species but also on common species is important. Data gathered in the transect counts can indicate which rare species are decreasing. But at the same time, it can tell which common species are also decreasing. These butterfly populations thereby warn us about changes in their habitat and the deterioration of biodiversity in general.
In the UK, data gathered through monitoring surveys since the 1970s reportedly helped lead to Europe's ban on neonicotinoid pesticides. Such treatments have serious effects on insects and the whole ecosystem, according to Nakamura. What is important is monitoring the same species of butterflies constantly for many years whether they are common or rare, he stressed.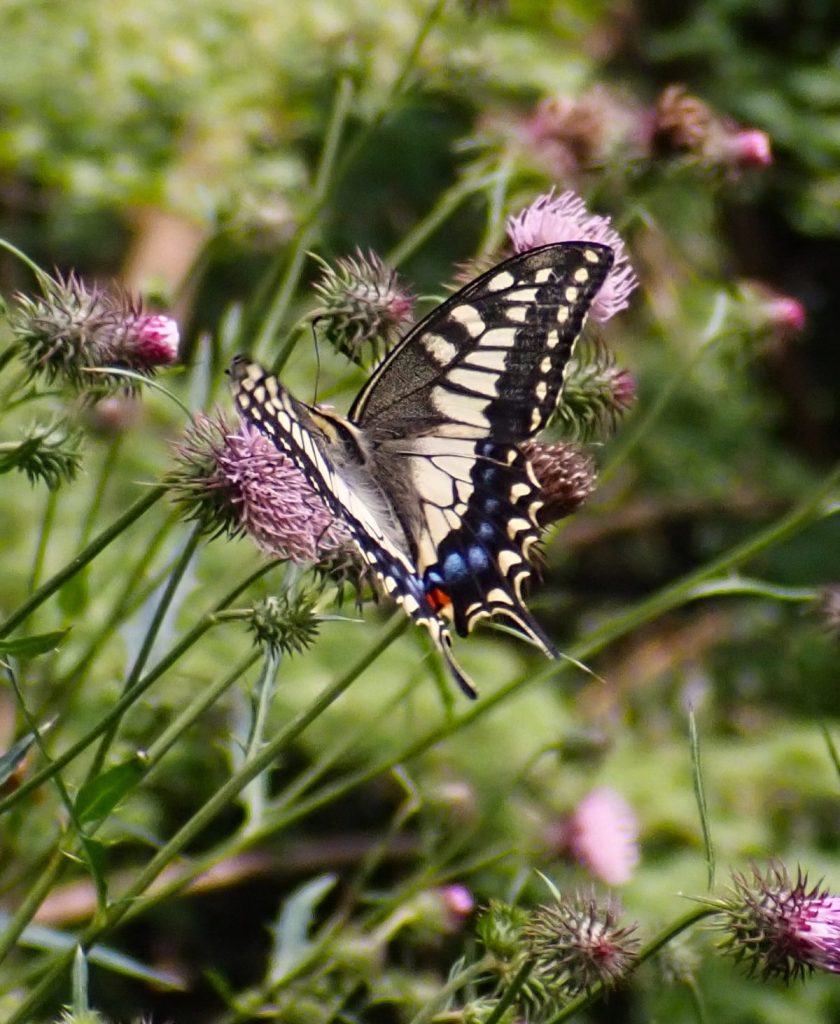 Monitoring Site 1000 in Japan
A similar transect monitoring project called Monitoring Site 1000 was launched by the Ministry of Environment in 2003. It covers more than butterflies. The ministry's survey includes other insects, animals, and plants in "satoyama" communities where woodlands, grasslands, paddies, and other wetlands exist.
However, data gathered through the project is insufficient for butterflies, especially because the monitoring project covers only about 60 sites. A far larger sample of sites is needed to obtain meaningful data on butterflies, Nakamura points out.
In the JBCS's monitoring project, he aims to increase further the number of monitoring sites in Japan eventually to the same level as the UK. He's aiming for over 1,000 sites, he says. That will make the Japanese data more valid and useful. For that goal, he is busily crisscrossing the country and speaking to small gatherings. He is explaining the butterfly count scheme and recruiting volunteers at the same time. In addition, he is carrying out field training for newly recruited and prospective volunteers.
Crossing the Country for Butterflies
Nakamura also visits JBCS-managed conservation areas for endangered butterfly species across the country. He plants butterfly host plants, cuts grasses, and helps rebuild habitats with fellow members and volunteers.
As he travels, he speaks to nature lovers and participates in seminars to raise awareness of butterfly conservation. His efforts also help to publicize the Japanese BMC.
To achieve the organization's high goals, he also aims to increase membership in the JBCS from its current 750 to several thousand. Eventually, he hopes to set up JBCS branches in each prefecture and around the country. That pattern follows its UK counterpart, which has regional branches in almost all local counties.
Taking an International Perspective
It is also important to look outside Japan and Europe. Nakamura points out that butterfly conservation is not yet spreading widely in the world outside these two regions. However, interest in butterflies is increasing in photographing and collecting them. Japan is one of a handful of countries in the world with active NPOs working on butterfly conservation. Nakamura hopes that, by working actively and producing results, Japan can assert leadership. That, he believes, would encourage other Asian countries to work together to build up butterfly conservation around the world.
For Nakamura, there is no time to rest. "Unless we take action now, it will be too late," Nakamura warns.
RELATED:
(Read the report in Japanese.)
Author: Yoshikazu Ishizuka