[Hidden Wonders of Japan] Experience Drop from Abeno Harukas, the Tallest Building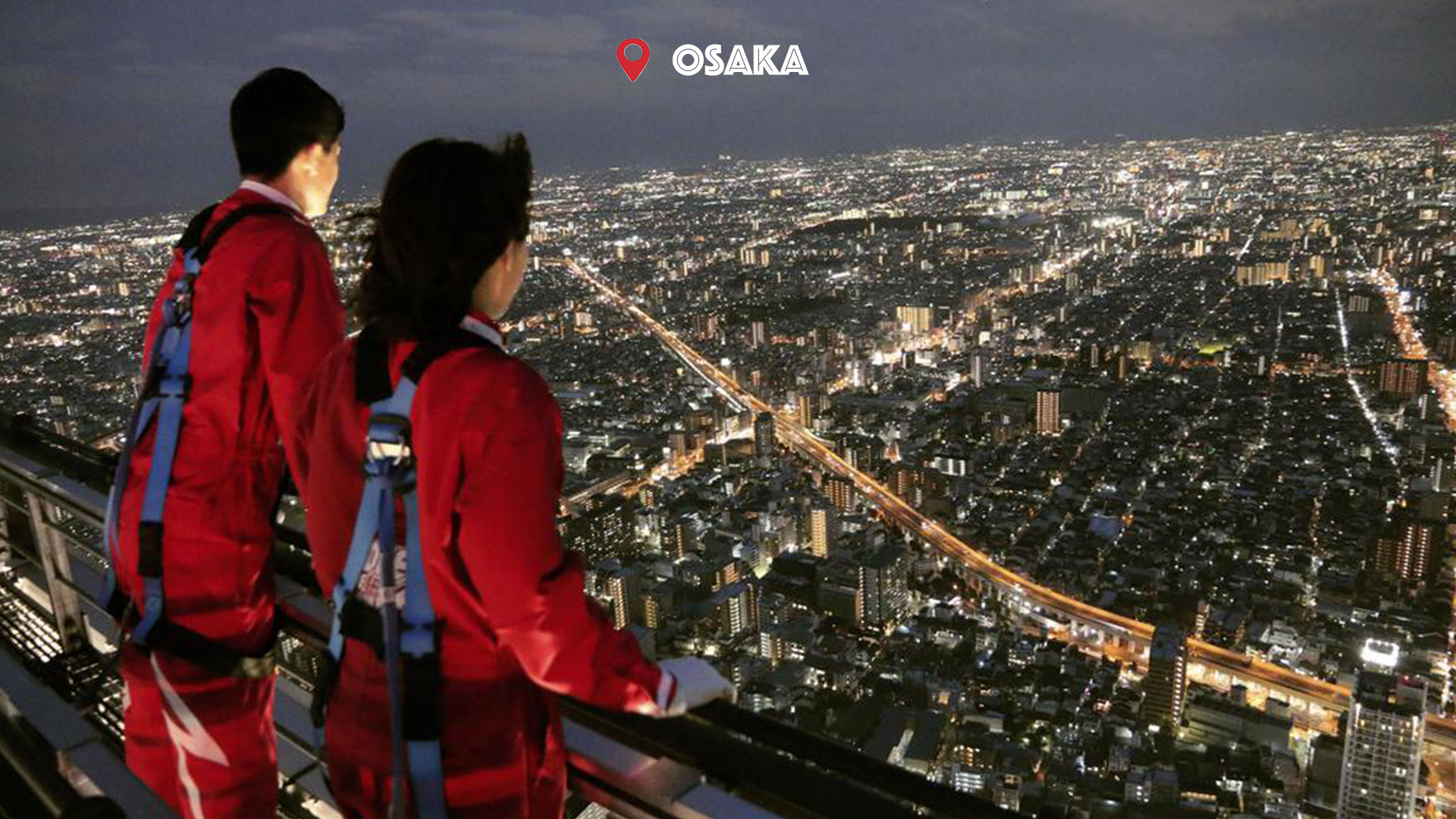 For adrenaline junkies it can be a bit stifling at times to live in city like Tokyo — there is no parachuting or mountain gliding in this crammed sprawling metropolis.
Abeno Harukas, the highest building in Japan, puts an end to that misery.
Just a few hours of bullet train ride from Tokyo in the large port city of Osaka, the Kinetsu railway's 60-floor building is famous for its observatory, which provides a mesmerizing view of the city.
In March the skyscraper complex started a new project called, "Edge the Harukas." Take advantage of the 300-meter drop and climb up to this corridor, which is 60 centimeters wide and 20 meters long with only a glass barrier separating you from the buildings below.
Experience the thrill of having one of the biggest cities in Japan sprawling at your feet with a jaw-dropping 360 degree view.
By popular demand, starting in July, visitors can also enjoy a night view from the location from 6 P.M. to 9 P.M. And of course, you can take a commemorative picture to remember the adrenaline rush.
If you would rather see the city during the day, the deck is accessible from 10 A.M. to noon, and again from 1 P.M. to 5 P.M.
All of this for the price of USD10 (JPY1,000). What is not to love?
What is your hidden wonder of Japan? Send your photo here.