2022's Top 20 Sports Stories on JAPAN Forward: Numbers 15-11
Thank you for following JAPAN Forward and our dedicated sports site, SportsLook, this year. Let's look back at part two of 2022's Top 20 sports stories.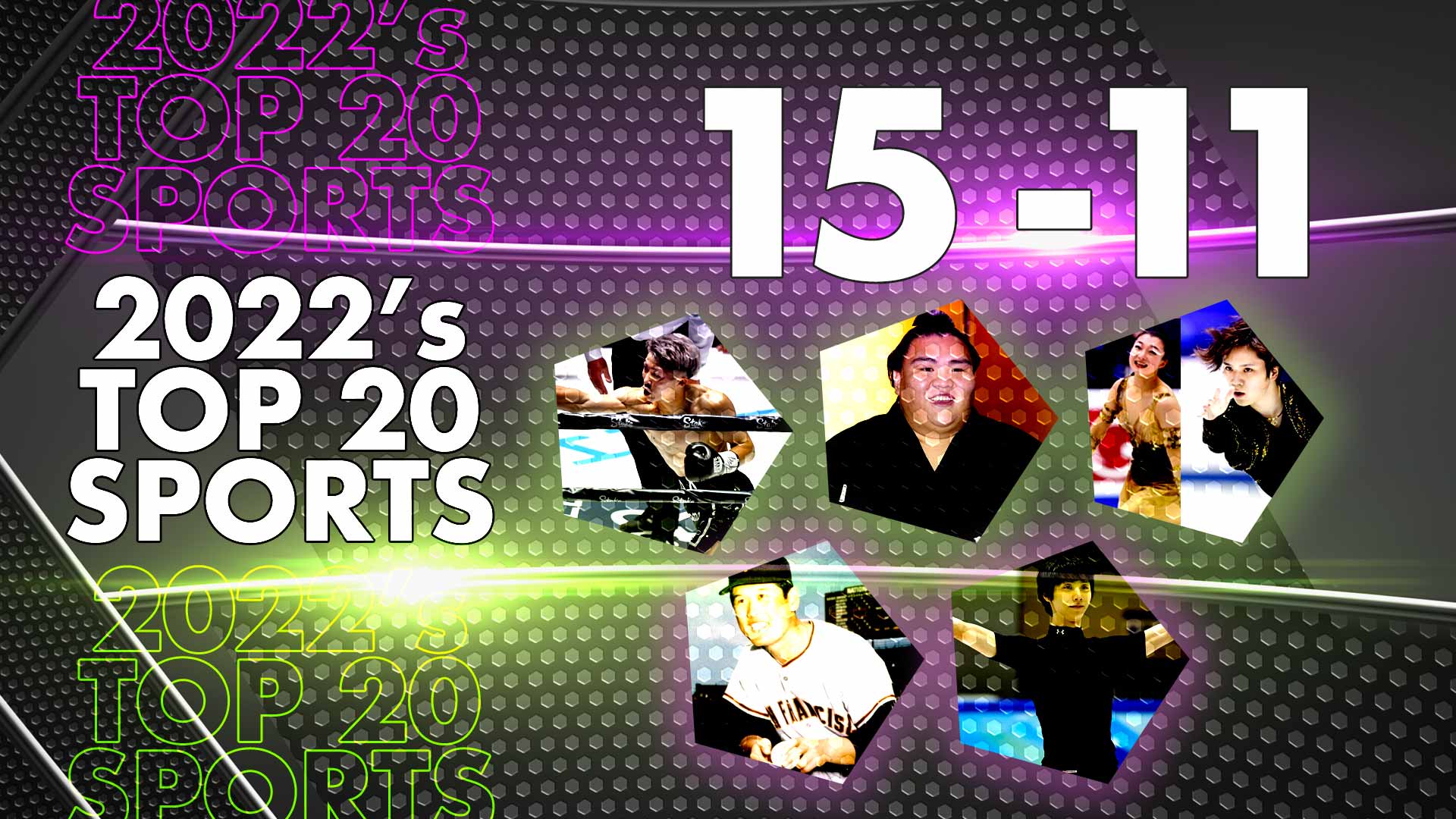 Warm gratitude to readers around the world for following JAPAN Forward's sports coverage in 2022, including on our dedicated sports website, SportsLook. Your interest helped decide 2022's Top 20 sports stories for the year.
From the Beijing Olympics to six grand sumo tournaments to professional baseball and basketball to golf and tennis tournaments, a Formula One auto race, world title boxing fights and the recently completed FIFA World Cup, among numerous other topics, our sports reporting team had no shortage of news to chronicle in 2022.
What's more, figure skating is popular in Japan, but Japanese figure skaters are also immensely popular around the world. Skating fans far and near reminded us of that throughout the past 12 months. That popularity is reflected in our Top 20 most popular sports articles.
Thank you for reading.
15. 'Monster' Inoue Lives Up to Expectations, Overpowers Nonito Donaire in Rematch
By: Ed Odeven
The unbeaten bantamweight world champion delivered a devastating series of punches in the second round, earning a technical knockout.
14. Mitakeumi: Philippine-Born Sumo Wrestler Becomes the 'Pride of Nagano'
The new ozeki sumo wrestler Mitakeumi's birth name is Hisashi Omichi. His mother is a Filipina who first came to Japan as a member of an all-girls band.
13. [ICE TIME] Announcer Ted Barton Sees Sakamoto, Uno Inspiring Whole New Generation

By: Jack Gallagher
"Japan did so well at [senior] worlds. Sort of a revival in a way. Maybe they dipped a little bit, but now they are back," the skating analyst said.
12. Realizing a Vision in Honoring Masanori Murakami
By: Jack Gallagher
He was an MLB trailblazer, and the San Francisco Giants held a unique event three decades later in 1995 to honor the modest giant. Here's the backstory.
11. Yuzuru Hanyu Sounds Like He Will Skate on, May Try for Another Olympics
By: Jack Gallagher
"Will these be my last Olympic Games? The answer is I don't know," the two-time gold medalist said.
RELATED:

Author: Ed Odeven
Follow Ed on JAPAN Forward's [Japan Sports Notebook] here on Sundays, in [Odds and Evens] here during the week, and Twitter @ed_odeven, and find him on JAPAN Forward's dedicated sports website, SportsLook.