2022's Top 25 on JAPAN Forward: Stories 15-11
Thank you for reading JAPAN Forward in 2022. Let's take a look at what other readers defined as Real Issues, Real Voices, and the Real Japan this year. This is the next five in 2022's top 25 on JAPAN Forward: 15-11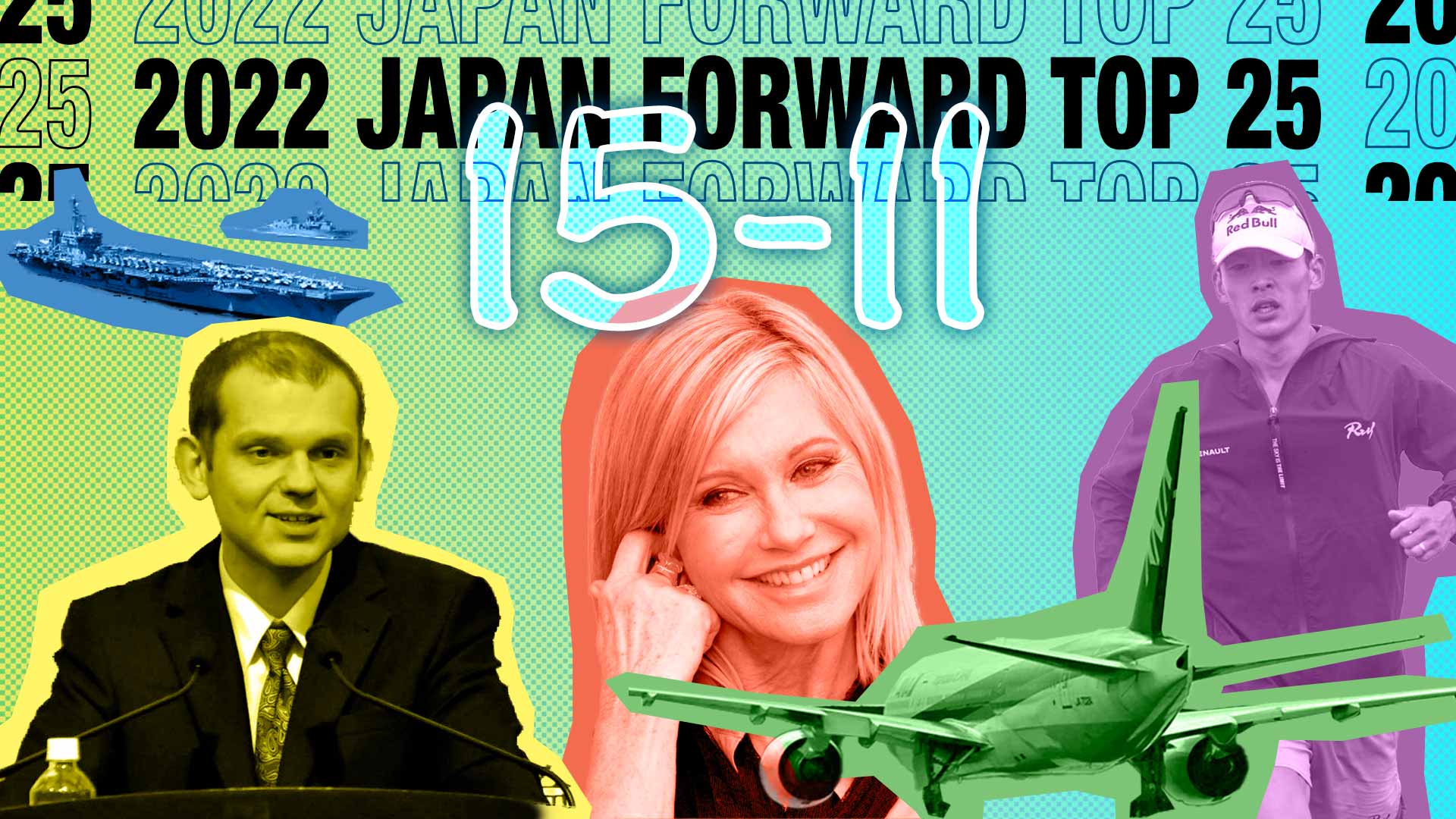 Thanks to you, our valued readers, JAPAN Forward reached new milestones in monthly and daily readerships in 2022. As the year comes to a close, we are delighted to invite you to read 2022's Top 25 on JAPAN Forward.
Millions of users around the world followed our breaking news coverage; got their sports and entertainment updates, made culture and lifestyle discoveries alongside our writers, and gained insights into political, security, economic, and historical issues courtesy of our contributing analysts.
From stories of sports heroics and historic moments, to the catastrophic natural disasters that put our lives into perspective, and most of all, keeping up to date on the world around, 2022's Top 25 on JAPAN Forward highlights the stories our readers defined as Real Issues, Real Voices, and the Real Japan in 2022.
Take a look to find out why your fellow readers clicked on these stories more than any others. And, once again, thanks for following JAPAN Forward!
This article highlights the third set of five, numbers 15 to 11 of the most popular articles of 2022.
25 - 21 | 20 - 16 | 15 - 11 | 10 - 6 | 5 - 1
15. What to Know for Travel to Japan: Relaxed COVID-19 Rules, No Tour Guide
By: Arielle Busetto
Is tourism travel possible? Do you need a PCR test, or a vaccine certificate to enter the country? Here is the necessary information starting September 7.
14. TRANSCRIPT | Get Russia Out of Ukraine or Risk Return to 'Age of Wars'
By: Arielle Busetto
In our podcast, Andrii Gurenko, Ukrainian international relations expert, says the behavior of democratic countries towards Russia will be crucial.
13. [A Photographer's Notes] The 'Mt Fuji One Stroke' Challenge
By: Jason Halayko
Take Japan's iconic Mt Fuji and add running athlete Ruy Ueda as he climbs all four paths up and down the mountain in 10 hours for a perfect day of action shots.
12. Will China Invade Taiwan in 2022?
By: Grant Newsham
It's like predicting who will win the 2022 Super Bowl. If Beijing moves too fast on Taiwan, it could force the Americans into a fight that would bleed the PLA and put overseas assets at risk.
11. OBITUARY | Olivia Newton-John The 'Eternal Nymph'
By: Takeshi Ishii
British-born singer Newton-John was an unabashed Japan lover and the sentiment was mutual. She also postponed a tour once due to her dolphin-related activism.