Aum Shinrikyo Cult Leader Shoko Asahara Executed 23 Years After Deadly Tokyo Sarin Attacks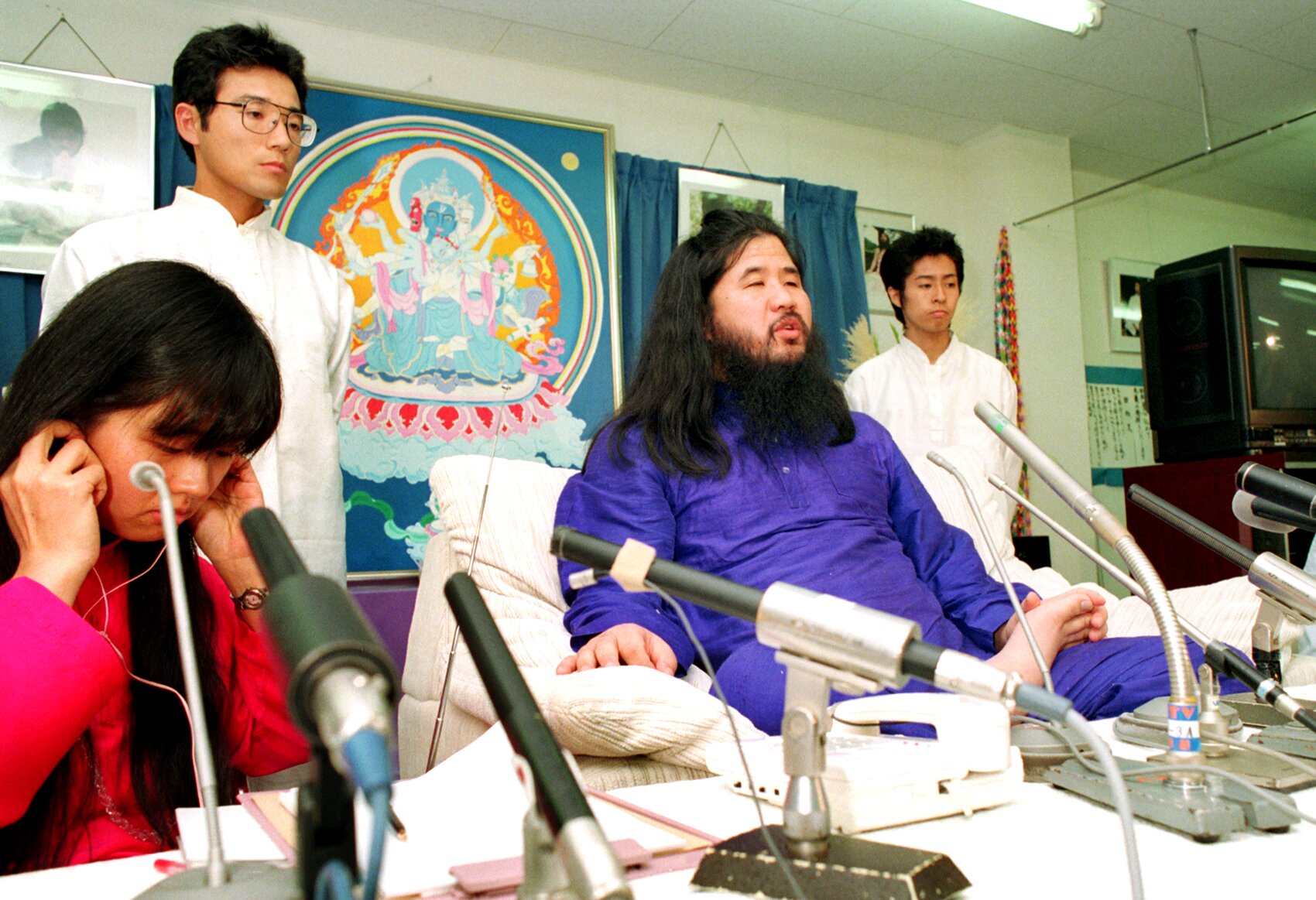 JAPAN Forward
Japan's Minister of Justice Yoko Kamikawa announced on Friday, July 6, that the guru of Aum Shinrikyo (Supreme Truth) Shoko Asahara (real name Chizuo Matsumoto), 63, and six of his closest associates involved in the same criminal acts were executed in Tokyo.
The cult gained infamy for its 1995 Tokyo Metro sarin gas attacks, which killed 13 people and injured thousands more.
The incidents profoundly shocked Japan, as people were used to a very low crime rate. The impact on society was reflected even in popular culture—novelist Haruki Murakami, for example, wrote a book about the incident, Underground: The Tokyo Gas Attack and the Japanese Psyche.
Aum Shinrikyo was also linked with 13 other cases, for a total of 29 deaths. Thirteen people, including the leader, were put on death row. Asahara's execution was the first of convicted members of the organization.
Aum Shinrikyo is a religious group which started in the 1980s, but gained official status in 1989. It blends Hindu and Buddhist mysticism with Christian apocalyptic ideas. Led by Shoko Asahara the group even gained following abroad, especially in Russia, and at its peak had thousands of followers.
The court statement holds Shoko Asahara responsible for a number of crimes, including the assassination of lawyer Tsutsumi Sakamoto and his family in 1989. Sakamoto had successfully challenged the religious organization in a class action court case. Subsequently in June 1994, the cult carried out a sarin attack in Matsumoto Prefecture which killed seven people. Finally, in March 1995, Aum was responsible for the Tokyo sarin attack, which killed thirteen people, injured over one thousand and caused terror on three subway lines in central Tokyo.
The court statement also said "Asahara envisioned that he would control Japan under his name, and to that end ordered to 'pour' (to kill) people."
Asahara was arrested in 1995, and the trial began the following year. However, right from the beginning of the proceedings, his testimony was incoherent, ending in complete silence by the end of the trial. He was convicted for these and several other crimes and, in 2004, sentenced to death.
Initially Asahara was set on appealing the decision, but due to his refusal to communicate with his defense lawyers, the lawyers argued "Asahara is not competent to be tried." The court rejected the argument after finding Asahara's refusal to communicate was voluntary, based on his behavior in non-court settings. This decision was upheld by Japan's Supreme Court in 2006.
The 2004 death penalty ruling was thus finalized, which the Ministry of Justice finally carried out on July 6 this year, 14 years after the original decision.
Justice Minister Yoko Kamikawa said to the press on Friday, "The people who were deprived of their lives, and the suffering and fear of their families, is unimaginable."