A Conversation with the Dean of the Diplomatic Corps, Manlio Cadelo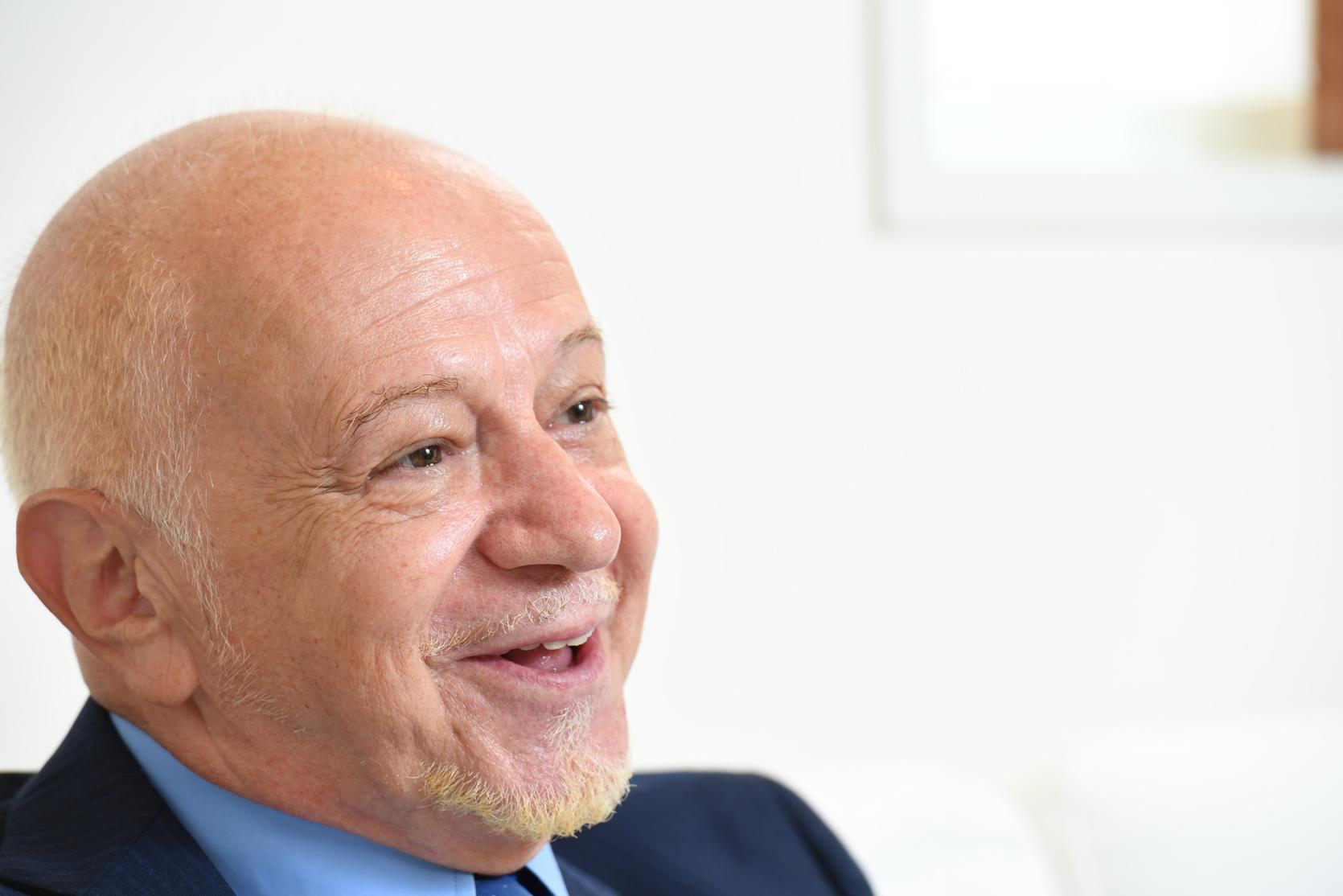 Ambassador Manlio Cadelo of the Republic of San Marino was born in Siena, Italy and studied at the Sorbonne in Paris. He first came to Japan in 1975 and relocated to Tokyo where he worked as a journalist before becoming the consul of the Republic of San Marino in 1989 and later became the San Marinian ambassador extraordinary and plenipotentiary to Japan in 2002. He was appointed dean of the Diplomatic Corps, or representative of all diplomats stationed in Japan, in May of 2011. His published works include Japan: the friendliest country in the world and This is why Japan is respected by the rest of the world. What follows is a summary of his conversation.
There are currently 154 embassies in Japan. As the most senior of all the ambassadors, I serve as the dean of the Diplomatic Corps, which comprises all ambassadors to Japan. The ambassador from Eritrea would be the next Diplomatic Corps dean if I were to step down.
Whenever a new ambassador arrives to take his or her post in Japan, I am usually among those to whom he or she comes to make official greetings. If I am asked for advice, such as what should be done to make a good impression while in Japan, I answer "Get along with the Japanese people as best you can and make as many friends among them as you are able. And please, visit Yasukuni Shrine, even if only once."
I enjoy shopping for antiques and old curios, so I often used to go to the open-air antiques market held on the Yasukuni grounds. It is a pity that there are so many people who lack understanding on this point, but Yasukuni Shrine is a memorial shrine for soldiers who have given their lives in service to their country. There are "Yasukuni Shrines" in every country in the world, if one thinks about it. America's Yasukuni Shrine is the Arlington National Cemetery, on the outskirts of Washington, DC. France's Yasukuni is the Arc de Triomphe in Paris. Italy's Yasukuni is the Altare della Patria, or the Monumento Nazionale a Vittorio Emanuele II, in Rome. Even China has a Yasukuni.
The Chinese government says that Yasukuni Shrine is dedicated to war criminals. But this is absurd. In any war, there are winners and losers, good people and bad. Do you not find it odd? Even though this fact is admitted everywhere else, we are told that Yasukuni Shrine is somehow like a demon, and that we are not to go there under any circumstances. It is preposterous. Every country has some kind of facility dedicated to the people who gave their lives for their nation. Why is Yasukuni subjected to such discrimination and distinctions? I think it is all extraordinarily nonsensical.
The King of Belgium, the King of the Netherlands—when they visit Japan on a state trip, their Majesties the Emperor and Empress of Japan hold banquets at the Imperial Palace. At such times, because it is impossible to invite all of the ambassadors in Japan, I receive an invitation, in my capacity as dean of the Diplomatic Corps, as representative of the diplomats in Japan. Likewise, when their Imperial Majesties visit foreign countries, I go to the airport to see them off and to welcome them back, again in my capacity as representative of all the other diplomats here. It is also the task of the dean of the Diplomatic Corps to present a congratulatory speech to their Imperial Majesties on the occasion of their respective birthdays. I become very nervous whenever I have to deliver such a speech. It is a position of honor to serve as the dean of the Diplomatic Corps, but it is also a position that demands a great deal of delicacy. But it is thanks to this position that I have had many occasions to be in the presence of their Majesties the Emperor and Empress.
I have met countless Japanese during my time here. And the most humble of anyone I have met so far is His Majesty the Emperor. He is an exceptionally modest person. Truly magnificent. He really reminds one of a philosopher. Now I can't tell you who, but there are occasionally people who swagger and boast. When I come across people like that, I want to say to them, "Excuse me for pointing this out, but His Imperial Majesty doesn't throw his weight around. So why do you?" That would probably get me into a fight, so I don't actually say it. (laughs)
Takao Harakawa is a staff writer for the Sankei Shimbun