A New Chardonnay with the Aroma of Premium Sake
A Japanese winery and sake brewery have collaborated to create a wine using sake yeast, resulting in a fruity Chardonnay with distinct notes of premium sake.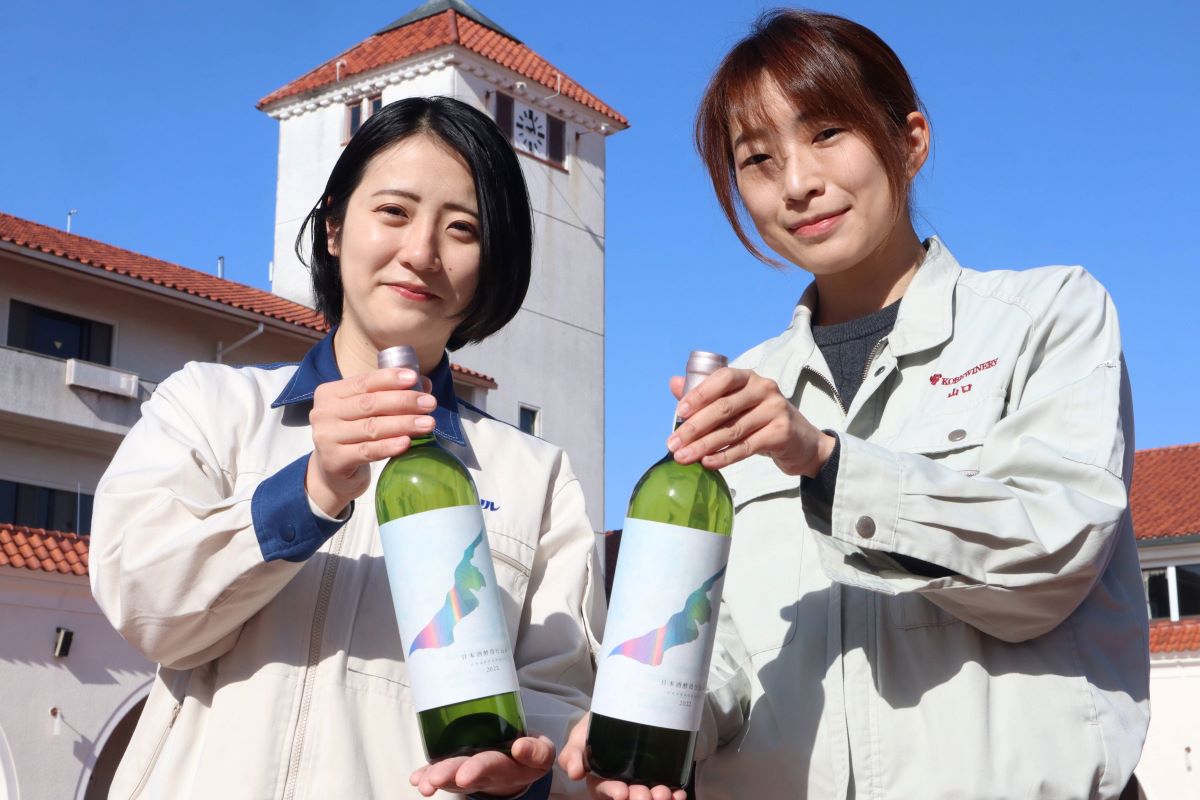 Two women have teamed up to create a one-of-a-kind white wine named "Chardonnay 2022 Brewed with Sake Yeast." It uses yeast for brewing sake — a technique almost unheard of in Japan's winemaking scene.
Yuki Yamaguchi works at the wine business department of Kobe Noseikosha in Nishi-ku, Kobe, which operates Kobe Winery. Yunika Geshi works at the research laboratory of Hakutsuru Sake Brewing in Higashinada-ku, Kobe.
The duo perfected the wine through nearly two years of trial and error. They hope that the Chardonnay's low 10% alcohol content will appeal to those who are unfamiliar with wine or sake.
Kobe Winery's "Kobe Wine" has won international accolades, while Hakutsuru Sake Brewing is one of the breweries in Nada Gogō, Japan's greatest sake-producing region.
The two companies had only collaborated on wine bottling in the past. But in July 2021, they joined forces to create a new wine to elevate their respective brands. Yamaguchi and Geshi, who were active in research and development, were tasked with the project of creating a new wine.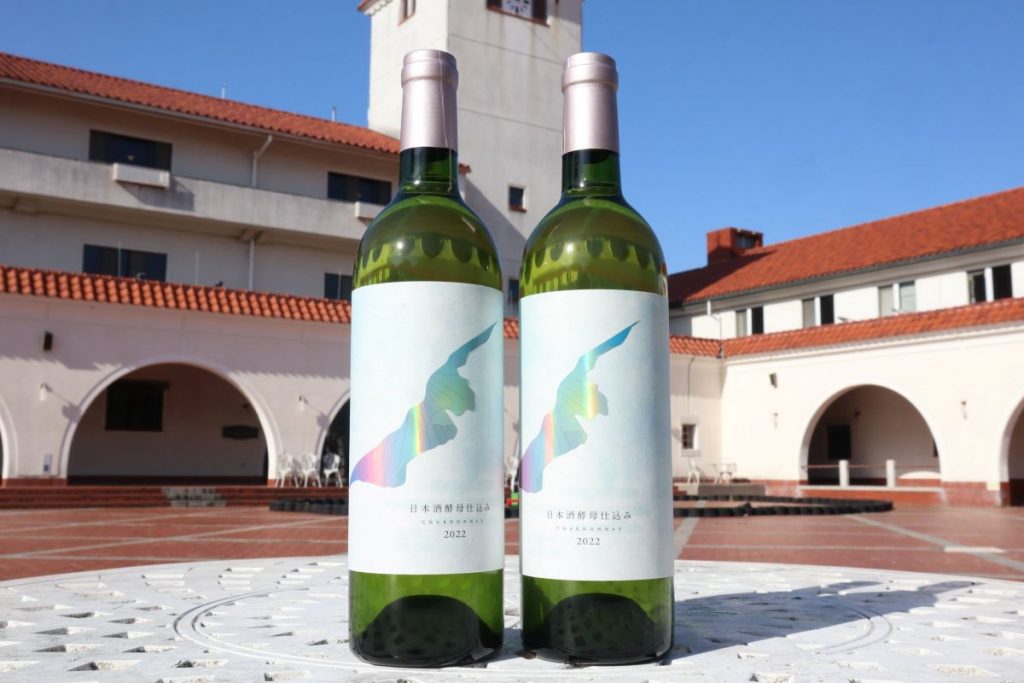 A Delicate Process
It was a challenging process. First, Geshi needed to select a suitable yeast strain from over 400 of Hakutsuru Sake Brewing's strains based on aroma, fermentability, and compatibility with grape juice.
After two months of testing, she chose the isopentyl acetate high-production yeast. It is commonly used in sake brewing and produces a banana or melon-like aroma.
She then passed the baton to Yamaguchi, who began fermenting the grape juice with the yeast strain at Kobe Winery, while consulting Geshi about the yeast's characteristics.
However, temperature adjustment did not go well and production failed in 2021.
The fermentation temperature for white wine is generally about 15°C (59°F). But considering the fermentability of the particular yeast strain, they set the temperature to about 20°C (68°F). This caused the wine to ferment faster than expected, resulting in a sour wine not fit to be sold as a product.
But they persevered despite the setbacks. The duo continued to research and exchange ideas to explore the possibilities of using sake yeast for wine.
Ultimately, they chose a different variety of isopentyl acetate high-production yeast that produces less acid during fermentation. Then, they proceeded to ferment the yeast at around 15°C (59°F).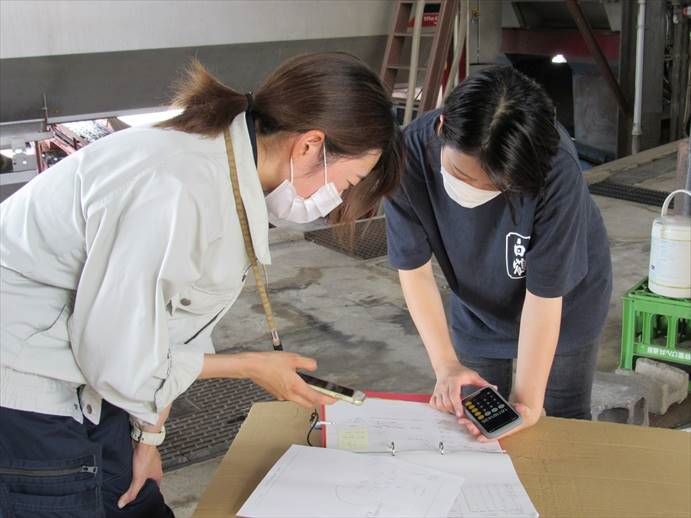 An Exquisite Combination
In the spring of 2022, employees from both companies began to grow grapes for this new wine. The team's efforts, which began in August 2021, resulted in a wine with a delicious combination of fruitiness from the grapes and the aroma of premium sake. It pleases the palate with a rich, full-bodied flavor. The low alcohol content also makes it a good option for young people unfamiliar with alcoholic drinks.
"When the wine's quality was finally ready for commercialization, I felt a sense of relief and accomplishment," Geshi said. Alcohol consumption has decreased as a result of the COVID-19 pandemic, and demand has been sluggish. Yamaguchi hopes that younger generations will discover this Chardonnay as a new way to experience Kobe's wine and sake culture.
Full-scale production is scheduled to begin in 2023 for commercial release. Due to the small quantity of wine made in FY 2022, only 80 bottles will be sold for now.
The Chardonnay has been available at the companies' directly managed stores since March 31 for ¥3,080 JPY ($23 USD, tax included) per 750 ml (25 US fl oz) bottle.

RELATED:

(Read the article in Japanese.)

Author: Ayumi Kida