Keyword 'Fruity': The Latest Trend in Japanese Shochu Attracts Attention from Overseas
Shochu distilleries are adjusting to the collapse of potato crops by raising prices and getting creative, including new flavors for diverse, younger fans.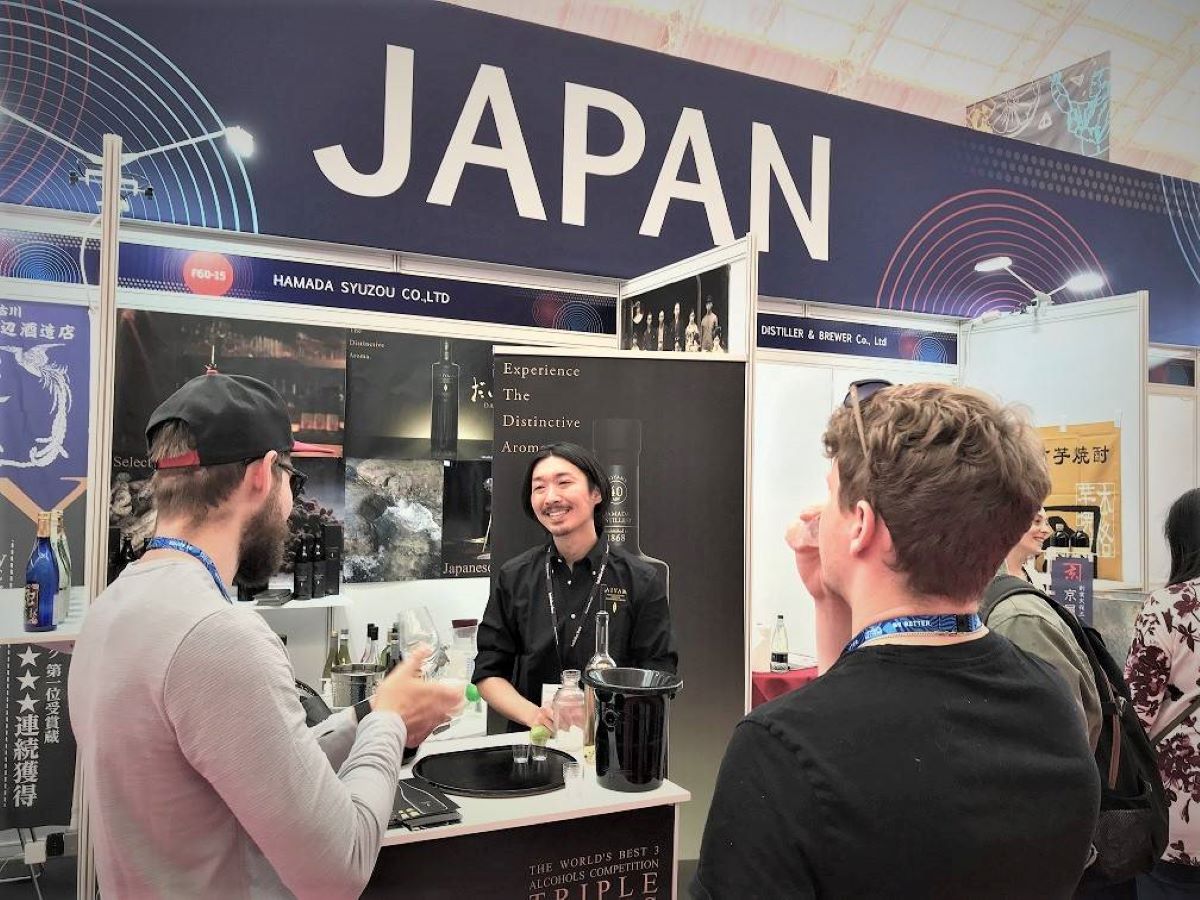 Have you ever heard of the eerily named "foot rot disease" that kills sweet potatoes? Japanese shochu producers were hit hard by the disease, and you might wonder why.
It's caused by a filamentous fungus. When infected, the leaves and stems of the sweet potato plant wither, and the potatoes eventually rot.
The disease was confirmed in Kagoshima and Miyazaki Prefectures in 2008, and has since spread throughout Japan. The result has been a significant decrease in the sweet potato harvest. But shochu makers are striving to rebound from the adversity by meeting the demand for home drinking during the COVID-19 pandemic and by expanding sales channels overseas.

According to the Ministry of Agriculture, Forestry and Fisheries, the 2021 harvest in Kagoshima Prefecture, which has the nation's largest sweet potato acreage, was the lowest on record. Approximately 190,000 tons were harvested, down about 24,000 tons from the previous year, 2020.
The foot rot disease is believed to have had a major impact on the decline in the harvest. As a result, in October 2022, Hamada Shuzo, a shochu distillery in Ichiki-Kushikino City, Kagoshima Prefecture, raised the prices of all its shochu products for the first time in 14 years. Some products are no longer on sale.
The company's representative laments, "There is a shortage of supply, and distilleries are struggling to acquire sweet potatoes."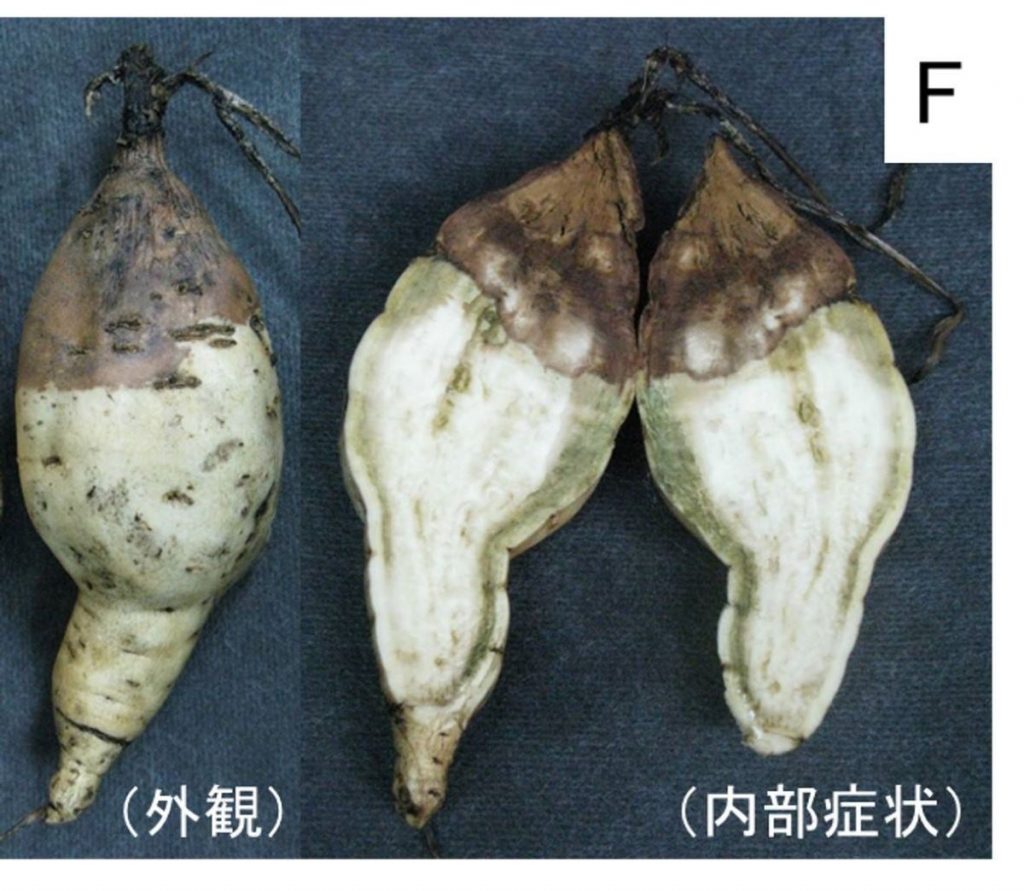 Countermeasures to Save Shochu
Of course, countermeasures are underway. The National Agriculture and Food Research Organization (NARO), a national research and development organization, has developed "Michishizuku." It's a new variety, resistant to foot rot disease.
Wakashio Distillery (Shibushi City, Kagoshima Prefecture) has experienced a 10-20% decrease in shochu production due to a shortage of raw materials. This year, however, it has harvested about 2 tons of the new variety from seed potatoes grown with a contract farm.
Yosuke Uemura, manager of the Management Strategy Office, has high expectations for the new variety, saying, "We expect to harvest 100 to 200 tons next year, and we would like to use the new sweet potatoes for full-scale distilling."

Some shochu makers have already started to produce shochu with Michishizuku. Fortunately, the taste and aroma are said to be comparable to those made from Kogane Sengan, the main variety of sweet potato used until now. The company plans to start distilling with the new potatoes next year.
COVID-19 Brings Shochu Back into the Spotlight
"Honkaku shochu" (otsurui shochu) enjoyed a nationwide boom from around 2000 to 2005. A representative of the Japan Sake and Shochu Makers Association explains the background:
Locally produced and locally consumed products in Kyushu and Okinawa, such as potato shochu and awamori, rapidly became popular in the Tokyo metropolitan area and throughout the country.
However, shipments began to decline from around 2007, and the market had come to a standstill. In 2021, shipments were approximately 370,000 kiloliters, down 5.5% from the previous year.

After a period of difficult conditions, a silver lining has emerged. The COVID-19 pandemic has renewed interest in "home-drinking." This has opened up new sales channels.
Fruity New Flavors On Offer
Manufacturers have also focused on developing new products with fruity flavors to attract a younger generation that is not familiar with traditional shochu.

Hamada Shuzo has developed a sweet potato shochu called "Daiyaime," which has a fresh, lychee-like aroma.The company has been making efforts to expand sales. One of its features is the design of the bottle. The company is particular about the design, which is highly regarded by young people. In 2021, sales of "Daiyame" in Japan and overseas increased 1.5 times over 2020.

Wakashio Distillery has also been selling the "GLOW" series for the past five years, using different ingredients and changing the packaging design every year. In April, the company prepared 5,000 bottles of this year's version, "GLOW EP05" in 1.8L bottles, but they were sold out at the pre-order stage. For a new taste, Uemura recommends mixing "GLOW EP05" with Coca-Cola.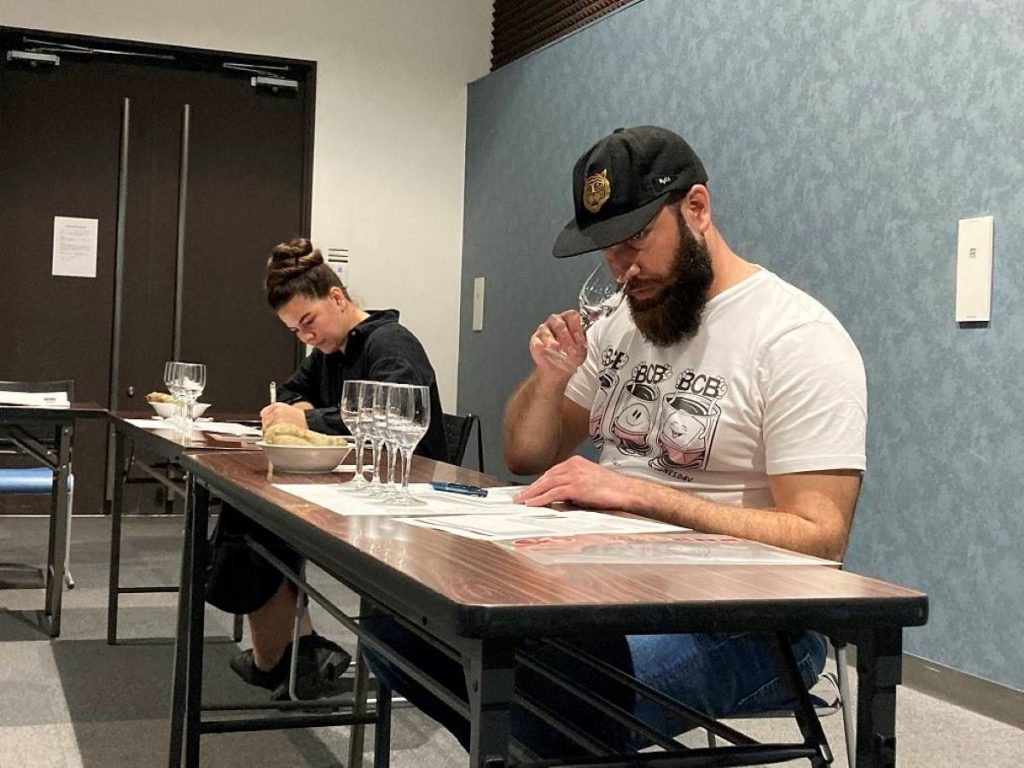 Inviting Bartenders from the United States
In addition to deepening the domestic market, shochu distilleries are aiming to penetrate overseas markets. The Japanese government and other organizations are also providing subsidies to promote exports.

In October, the four prefectures of Kumamoto, Kagoshima, Miyazaki, and Okinawa formed the "Shochu Coalition." Their aim is to increase awareness of shochu and awamori in the Hong Kong market. Already, Japanese food is becoming increasingly popular.
In November, Kagoshima, Miyazaki, and Oita Prefectures took the lead in planning a tour to invite U.S. bartenders to visit shochu distilleries in each prefecture to share their thoughts on shochu making with them.

Shochu is also attracting attention from abroad as a "Japanese spirit" that can be used in cocktails. Comments from participating bartenders included, "It is an interesting spirit that can be made with a variety of ingredients" and "Now that we know the stories of shochu makers, we can tell them to our customers,", assuring the tour planners of the future potential of shochu.
"As a distillery, there should still be a lot of room to incorporate new demand into our products," said Kazuhito Shimozaki excitedly. He is in charge of marketing a shochu suitable for cocktails called "DAIYAME40" at Hamada Shuzo.
Can shochu overcome foot rot disease and regain its popularity? The challenge of distillers continues.

RELATED:
Author: Koya Chida