[A Photographer's Notes] Fujifilm's GFX100 II Professional Test Run On the Streets
Improved over its predecessor, the GFX100 II is a medium format camera for photos and video that is fun to use and produces amazing quality.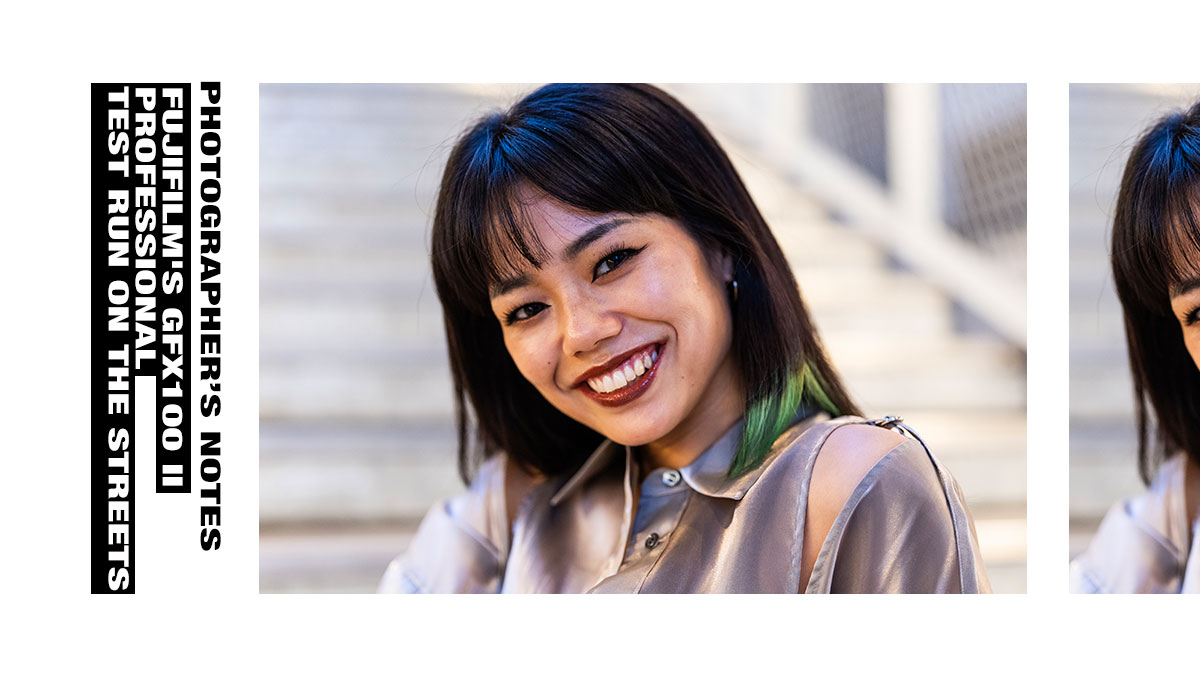 Fujifilm has just announced its newest GFX system camera, the GFX100 II. And as a portrait and action sports shooter I must say this is a very intriguing camera, so let's check it out.
Let me just say that I am not going to simply list the specs of the GFX100 II here. But I want to talk about this camera as an actual photographer and see how the new updates and improvements over previous GFX cameras would help when shooting in the field.
Internal Changes
First off let's look at some of the internal changes to the GFX100 II.
The sensor is still a 102mp sensor, which is pretty insane as a DSLR shooter. But beyond that, the sensor's capacity for capturing light has been increased by 30%.
I don't want to go into crazy detail about this here. But basically, this means the native ISO settings for the camera have been improved over the GFX100s, for both photos and video. So your photos and videos should be even cleaner with less noise than ever before.
What is more interesting than native ISO numbers for me though is now thanks to this new sensor, and the introduction of the X Processor 5, the GFX100 II you can now shoot up to 8fps (in RAW) using the mechanical shutter. It also boasts the implementation of the same AF algorithm as the highly popular Fujifilm X-H2s.
With regards to the new AF algorithm, basically, the tracking has been vastly improved over the GFX100s. Furthermore, you now have more options for face and eye detection. In fact, you are actually able to choose which eye to focus on.
And you now also have options for tracking subjects such as animals, birds, automobiles, motorbikes, and planes. And even trains as that is a super popular niche of photography here in Japan.
I was not able to test each of these object-tracking modes. However, I was very impressed with the eye tracking when taking portraits, which I will go into more detail down below.
A Look at Video Quality
Another improvement thanks to the X Processor 5 is the quality and speed of video that can be shot with this camera. Previously the GFX100s video maxed out at 4k/30fps. However, the GFX100 II can now shoot 4k/60fps, and even 8k/30fps.
I didn't shoot 8K video during my testing as I was afraid it would cause my computer to explode when editing. But I did shoot lots of 4k/60fps and it looked great to me.
It was also fun to shoot this combined with the new AF tracking abilities when I was shooting video of action. If you would like to see examples of video quality please watch the short movie I made.
A couple of other points of interest for some photographers would be that the flash sync speed is still 1/125 which is the same as the 100s. Also, an 8-step IBIS system is now part of the GFX100 II, which is great for low-light shooters or people shooting with longer lenses.
The Body's Better, Too
So that's the internal changes. But what about the physical improvements that have been made over the GFX100s?
The first thing you may notice about the GFX100II is the finish on the camera. It has a raised design that feels much grippier (is that even a word?) to the touch compared to the GFX 100s.
Not only does this design change look cooler, but I also found other benefits while out shooting on the hot Tokyo summer days this week. This rougher texture helps me a lot with keeping my grip on the camera even when I am sweating my butt off in the plus 35-degree heat.
The camera body itself is also a little thicker than the 100s, but not so much that it makes any difference when shooting.
Programmable Buttons
Now a large difference in the design of the GFX100 II over the GFX100s is the addition of three programmable buttons along the top of the camera's settings display. On the camera I was using these were set to face detection, object detection, and exposure compensation.
But by going into the menu system you can easily change these buttons to many different functions. What I like most about this is that you get a little icon for each button so you know exactly what its custom function is set to.
Many cameras these days have the ability to customize several buttons on the camera. But this is the first I have seen where icons are displayed. I am an idiot and forget my customization super fast, so this will help a lot for people like myself, haha.
Lastly, the electronic viewfinder (EVF) has also been greatly improved over the GFX100s. It is now on par with the Sony Alpha 1. I personally had no issues at all with the EVF and found it very smooth and comfortable to use when shooting.
Note also that it is detachable so you can still use some accessories like the tilt adapter. Or, just take it off altogether when filming video and you would like to use a cage to add various accessories.
And I have a couple of quick notes that some might be interested in here. One is that the GFX100 II has the same dual memory slots as the GFX100s with one CF Express and one SD card slot each. It also has full-size HDMI, Ethernet, USB type-c ports, and a 3.5mm microphone (mic) jack.
How it Functions
So those seem to be the main improvements and selling points of the GFX100 II over the GFX100s. But what was it like actually using the camera during my review?
Well, other than being hot as hell and sweating my butt off every day shooting in the crazy summer heat, I loved using the camera!
First off, having used a variety of medium format cameras in the past, I think the most interesting thing that happened while using the GFX100 II was I basically forgot I was even using a medium format camera.
The ease of use, accuracy of the AF, higher frames per second, lack of any shutter lag, and minimal blackout when shooting 8fps, all helped me to just enjoy using the camera. I didn't feel burdened or intimidated by using a medium-format camera. It was just fun and easy to use.
Test-shooting with 8fps
With regards to shooting with 8fps, during my test shooting, I used the 8fps many times and felt that it was just enough for what I was doing. Of course, more would be better. But it is important to note I was shooting RAW during all my tests. And those files are around 200 MB EACH. So being able to shoot and process that kind of data at a usable speed is pretty crazy.
Also, when shooting with 8fps you notice very little blackout or moments you can't see your subject. I noticed when I was using the single shot mode there was a NOTICEABLE blackout. Like you are suddenly thrown back into using a MEDIUM FORMAT CAMERA! But when using 8fps mode I didn't notice this as much and it was a smoother experience.
Lastly, when shooting with 8fps there was never a time I needed to wait for the camera to process the images before I could shoot again. I did notice, however, if I wanted to preview the images right away on the back of the camera there was a slight wait. That could be my memory card. Or it could be the fact the camera is trying to process a gig of data. But I think some more testing needs to be done in this area.
Appreciating the Improved Autofocus
Secondly, having the improved AF was great. But as I am not a full-time Fujifilm shooter, and its been quite a while since my last testing with the Fujifilm X-H2s, it did take some trial and error to figure out which AF was best for each situation. Especially when shooting or filming action.
The eye autofocus when taking portraits was amazing, and I don't think I missed focus at all during my shoots. Not even when using the new 55mm 1.7 lens which I go into more detail about in a separate article.
I do recommend though when shooting portraits to pick which eye you want the focus to go to, or you may notice the AF marker jumping around quite a bit. I found that a little distracting when shooting. It's super easy to change in the menu and I found myself doing that quite a bit when shooting portraits.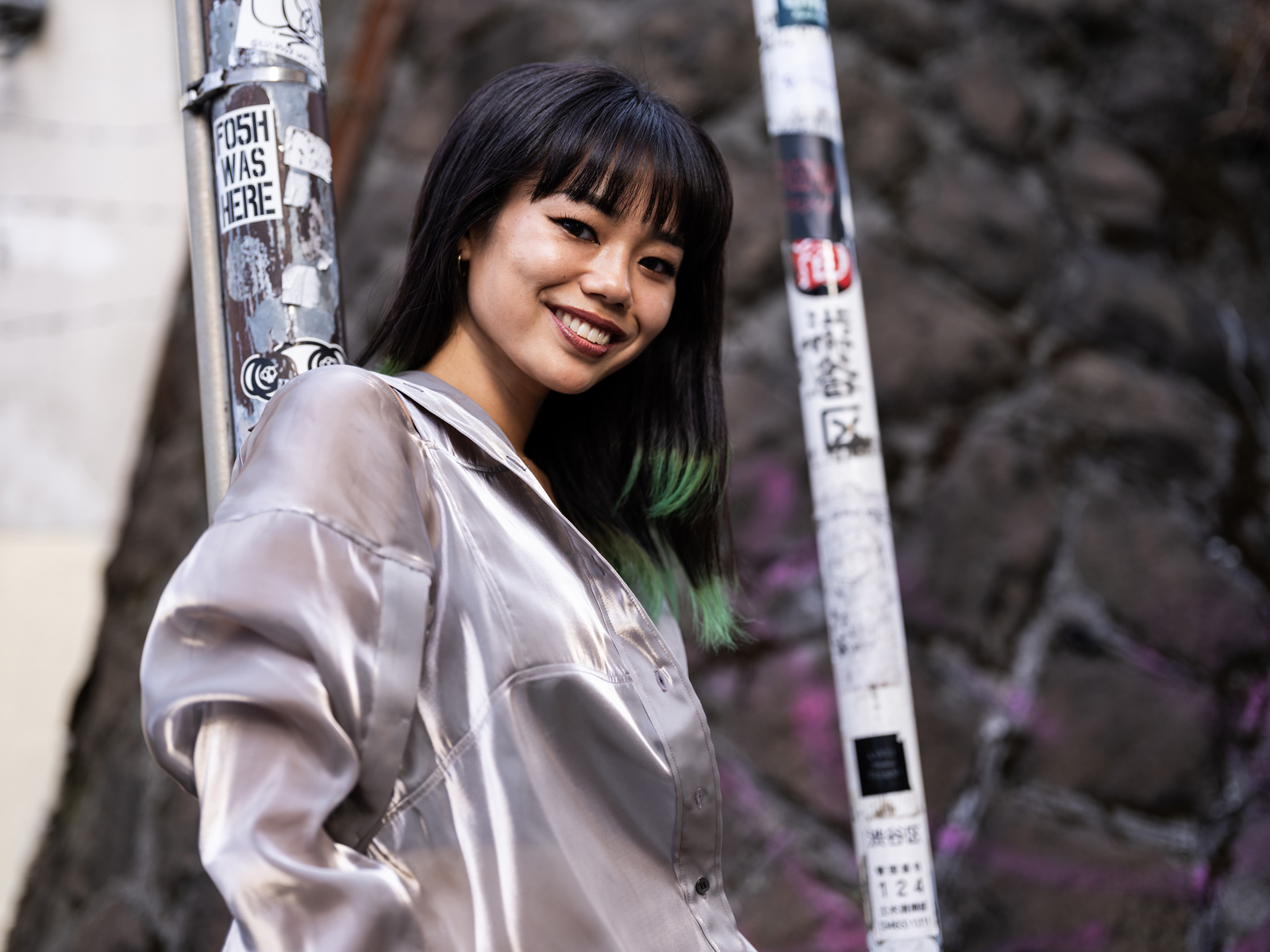 Pay Attention to the Lens
When shooting action, I tried a variety of different combinations of AF, both face detection on and off. I had pretty good results.
When I had action where my subject would spin around, I noticed the face detection would glitch a little. But the same thing happens with my Nikon Z9. So in these situations, I just shut it off and go with either zone or wide/tracking. You will really want to play with this and see what works best for your shooting style and the type of action your subject will be doing.
There is one thing I should mention here. That is if you want to shoot action or any kind of fast movement with the GFX100 II, your lens selection is going to be very very important. The AF algorithm update does allow much more accurate and faster AF. Some GFX lenses will not be able to keep up with the AF's speed.
The 100-200mm f/5.6, 250mm f/4 lens, and the 55mm f/1.7 I borrowed worked quite well. But the 50mm f/3.5 lens had a noticeably harder time. This is because at this moment in time, image quality is the main focus of the GFX system. Not speed. So if you do wish to shoot sports with this setup, please do consider your lens choice carefully.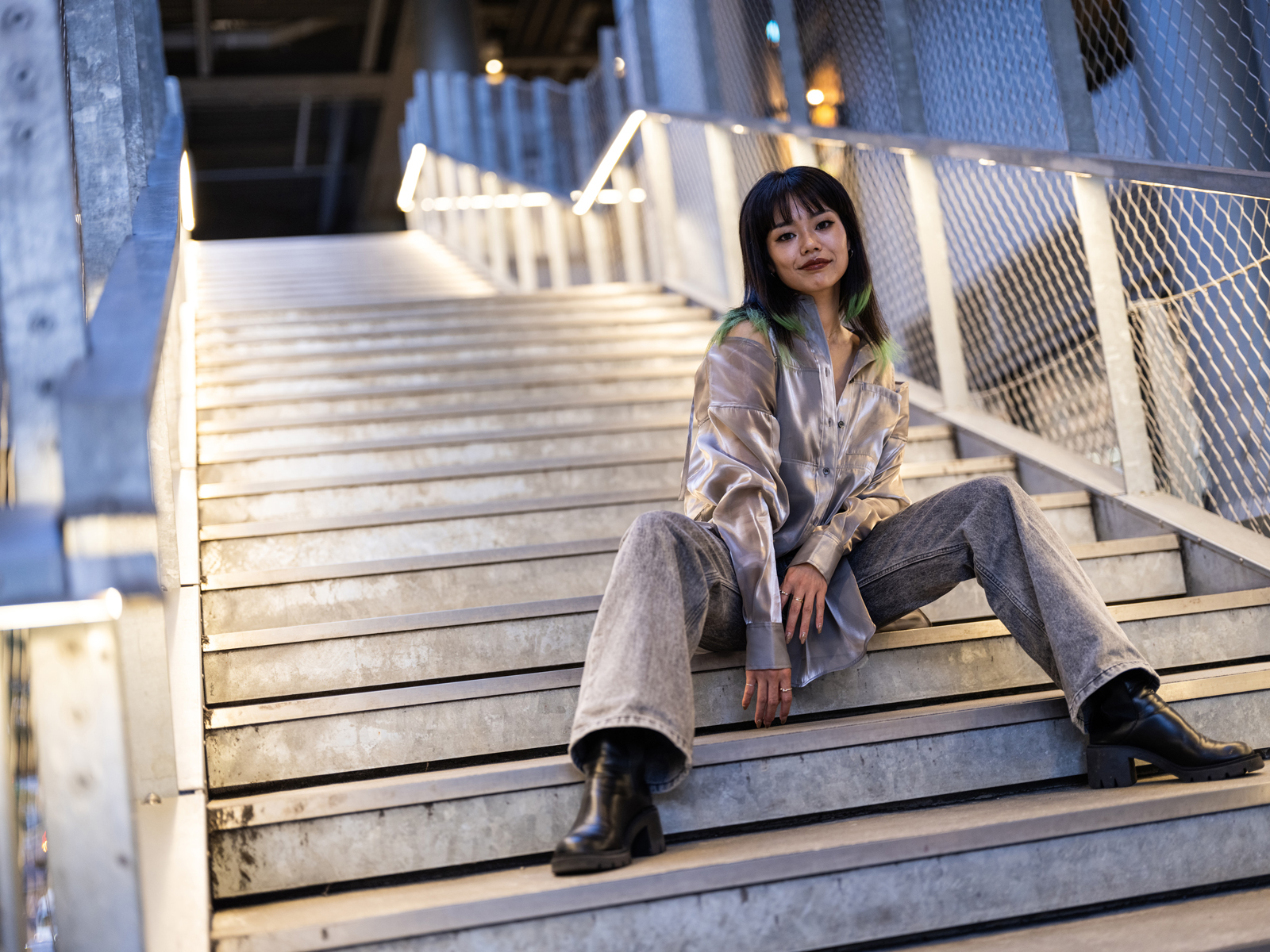 Playing With the Images
Looking at the files, they are massive and as amazing as you would expect. Cropping with these files is a zero issue, however. Even if you crop to half size you are still getting images that would be basically a full-sized image on a DSLR.
The dynamic range was amazing as well. You can see in this shot I super overexposed the image but was able to bring it back with no problem at all.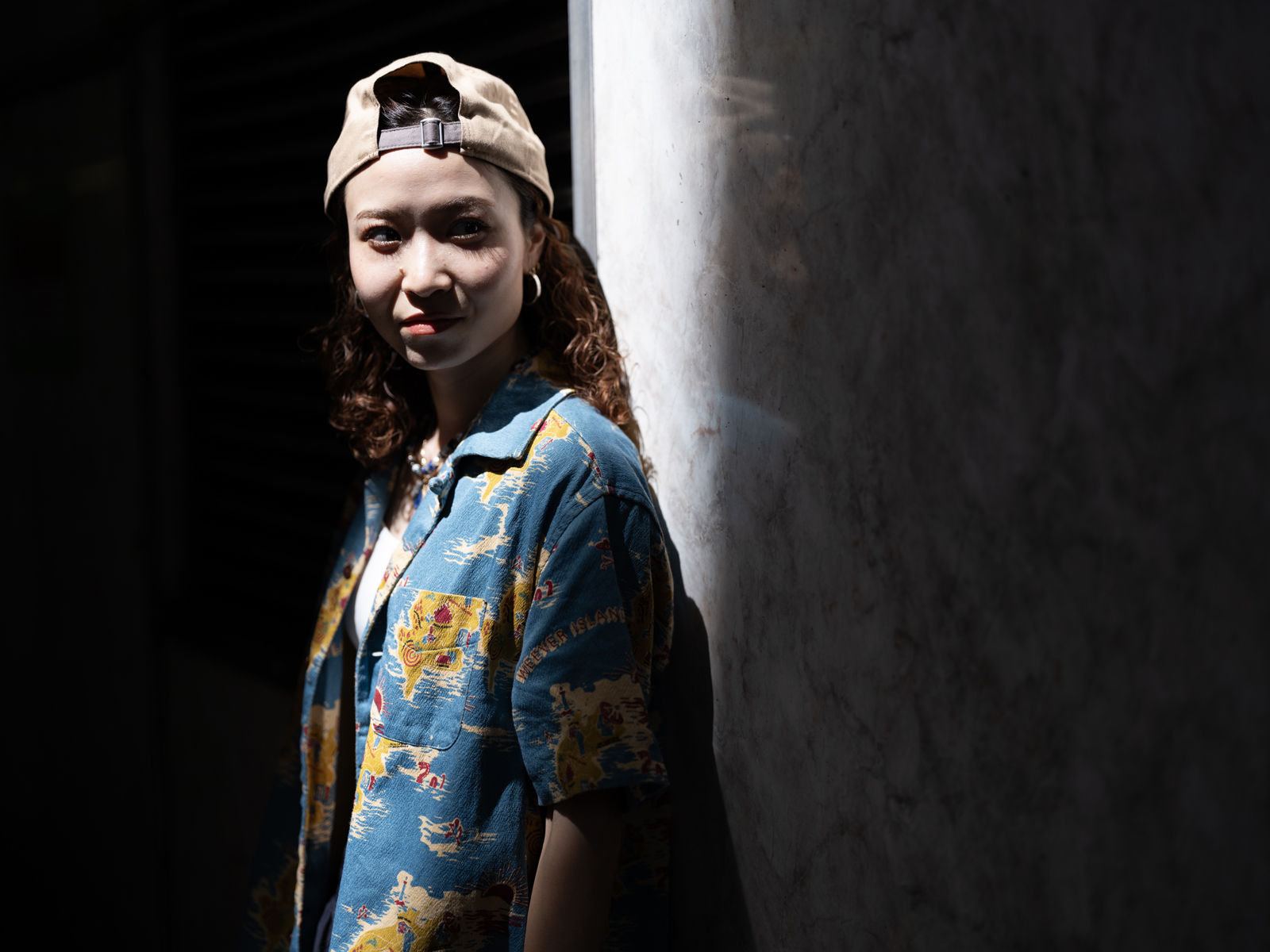 Bringing out details in the shadows as well was no issue at all. They are great files with no issues I could personally see.
In the end after shooting all week with this camera I am super impressed. I love its ease of use and the amazing quality of the files it produces.
If I were to pick up the GFX100 II, I am sure I would need to do further testing to understand exactly which AF modes are best for each situation. But in general, I think this is an amazing medium-format camera (that doesn't feel like a medium-format camera). It's something I wish I could use in my professional and private photography endeavors.
RELATED:
Author: Jason Halayko is a professional photographer specializing in action sports and portrait photography. Follow him on X (formerly Twitter) @jason_halayko and Instagram @jason_halayko.