A Question of 'Fair Governance': Nissan Board to Review Operations After Ghosn Arrest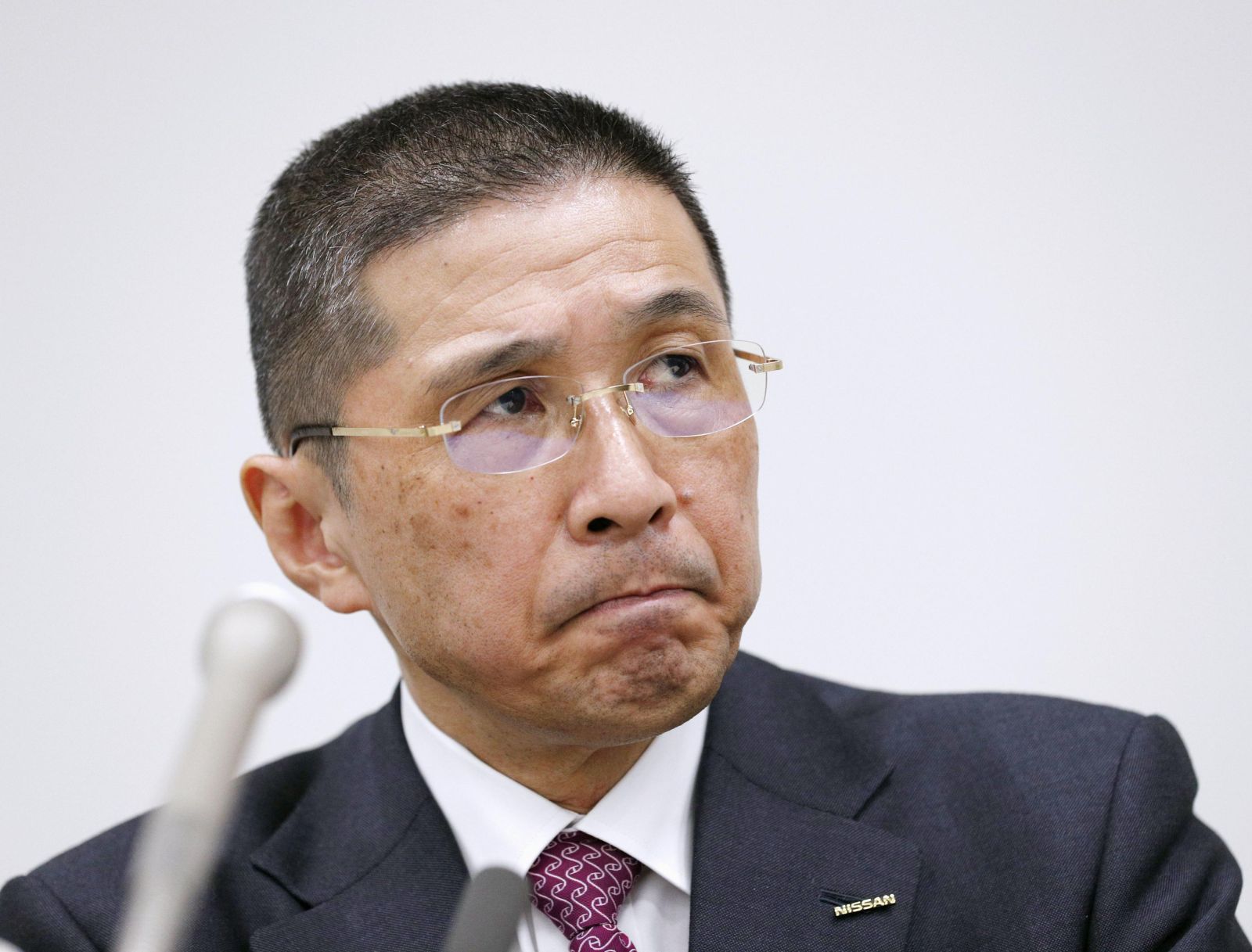 The CEO of Japan's Nissan Motors Co., Hiroto Saikawa, has denied speculations that the arrest of company chairman Carlos Ghosn was a coup d'état to get rid of the industry maverick who had been raising eyebrows due to his high compensation.
In a press conference attended by some 200 reporters from domestic and foreign media late evening on Monday, November 19, Saikawa apologized to shareholders and customers.
He also announced that board members would review the situation in a meeting on Thursday, November 22.
Ghosn is known as the "cost cutter," world-famous for having led Nissan's miraculous recovery in the early 2000s. He was arrested Monday for allegedly understating his income in his financial statements. Greg Kelly, the company's representative director, was also arrested.
Ghosn's arrest raised questions about whether he had too much power concentrated on him. To this, Saikawa said: "The concentration of power in the hands of one person perhaps wasn't the only reason, but I think it was a contributing factor. The question of how to have fair governance is one which is very important."
During the Monday press conference Saikawa addressed the following issues:
Please comment on Ghosn and Kelly's behavior.
As a company, this is totally unacceptable, and I would like to apologize to all parties involved. Thursday we are convening a meeting to discuss the chairman's position and his right to represent the company. We are also planning to establish a third-party committee, which will focus on foreign operations and investigate the background and causes of the events.
Did you say that the funds were directed to "personal use"?
We shared the findings of our internal investigation with the police. We haven't decided just yet the process regarding appropriate penalties, but from the standpoint of the company, due to his violation of his duty as chairman, it's reasonable to consider his dismissal. We spoke to our legal council as well and they are of the same opinion.
Were other people found to be involved in the behavior targeted by this investigation?
The internal investigation confirmed the involvement of the two people [Ghosn and Kelly], but the possible involvement of others is under investigation so I will refrain from saying more.
When did these alleged violations start?
I can't say as of now, but things will become clear in due course, I think. Suffice it to say, this has been going on for a long time.
Was Carlos Ghosn "charismatic" or a "tyrant"?
[When Nissan was driven to the verge of bankruptcy] the fact that he achieved what nobody else could and carried out an unprecedented revolution in the company is an undeniable fact. Afterwards, I truly feel that there were pros and cons. I don't want to deny everything that there has been until now, but looking at recent events and the fact that he was sitting in such a position of power, people could see harmful repercussions not just with the governance of the company but holistically with the work he was doing.
Specifically, as he distanced himself from the workplace, the people reporting to him on a daily basis became very limited. On top of that, there were often mistakes and just generally limited input.
If Ghosn had allegedly all the power, can we not call this a coup d'état?
The investigation revealed fraudulent behavior, and it will be dealt with. I do not want people to take this a coup d'état.
The concentration of power in the hands of one person perhaps wasn't the only reason, but I think it was a contributing factor. The question of how to have fair governance is one which is very important. I think perhaps that given his long tenure as both CEO of Renault and Nissan, it was an impossible feat from the start.
What do you think is the cause for this excessive concentration of authority?
In 2005 Ghosn became CEO both of Renault and Nissan. At the time, we just accepted the fact and didn't really have a productive debate about it. Thinking back, I wonder whether this was not a major factor in what has happened.
Does the concentration of power in one person mean that executives failed to monitor each other?
It's definitely something to reflect upon, especially whether we managed to do enough over the past 19 years.
Do you think that the criticism of Ghosn's compensation being too high was justified?
There is a lot of debate about this issue in Japan — that because we are Japanese and it's a Japanese company, the compensation should be low, and because it's European and American, it should be high. I personally think that this view of things should be rectified.
What was the role of Gregory Green?
He started at Nissan, and his work concerned the alliance of Nissan-Renault-Mitsubishi. While doing so, he also occupied the role of senior officer. As a close associate of Ghosn, he had great influence on the workings of the company. I think he probably worked in the shadow of Ghosn's authority for some time, thereby managing to achieve control inside the company. However, recently Ghosn's support and advice was becoming less and less, so his influence was waning.
Given alleged betrayal of shareholders' trust, are you planning to give the money back?
Of course, given the circumstances, it's reasonable to think that. However, I can't say as of now whether we will or not.
How will this influence the Nissan brand?
Our sales are a reflection of what the customers think of us. I know that many people think that Ghosn was the face of Nissan, but I would like for people to appreciate the brand in its own right.
Will this have an effect on the alliance?
I can't say as we are having confidential discussions among board members, and will decide after there has been sufficient discussion on the matter. I lead this company. But I think how Renault will reorganize in the face of this situation is their own decision.
What was the reaction of the board members, business partners, and employees?
The board members were only informed immediately prior to today's events. Due to the nature of the information, it was treated as highly confidential. I think business partners are really concerned about the situation. Employees are also uneasy. So, as board members, we plan to lead the company forward.