A Year Before Rugby World Cup 2019, Osaka's Redeveloped Hanazono Stadium is Up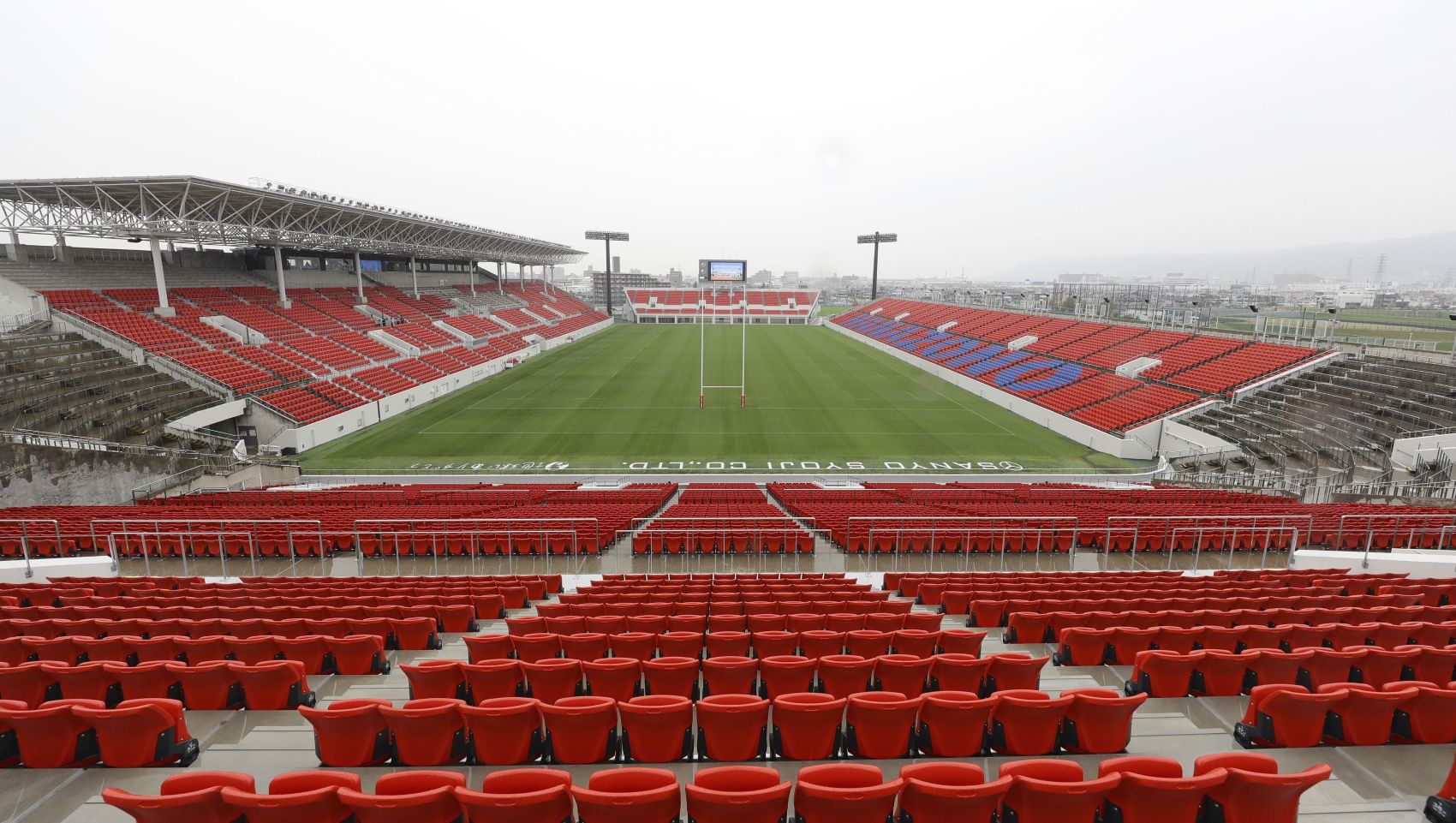 By The Sankei Shimbun
Hanazono Rugby Stadium's renovation, carried out with a view to hosting the Rugby World Cup in 2019, has been completed. The improved venue was presented to the media on September 20.
Located in Osaka Prefecture, the venue is well-known as the host of the annual all-Japan high school rugby tournament and is widely regarded as the the country's sacred place of rugby.
Renovations began in February 2017 and took approximately a year and a half to complete. Improvements to the stadium include the installation of new lighting, which is required by Rugby World Cup standards, but additionally allows for night matches. Benches in the stands have also been changed into individual seats, so the new arrangement will be able to host 24,000 people for the World Cup in 2019.
"I am incredibly happy we managed to finish refurbishments a year before the opening of the Rugby World Cup. I hope that everyone will be happy with the new stadium," said Yoshikazu Noda, the Mayor of East Osaka city.
The first match in Hanazono after renovations is set to take place on October 26 — Japan against World XV — at 19:00 JST.
(Click here to read the article in Japanese.)