Chichibugahama Beach: The New Photo-Perfect, Favorite Destination in Japan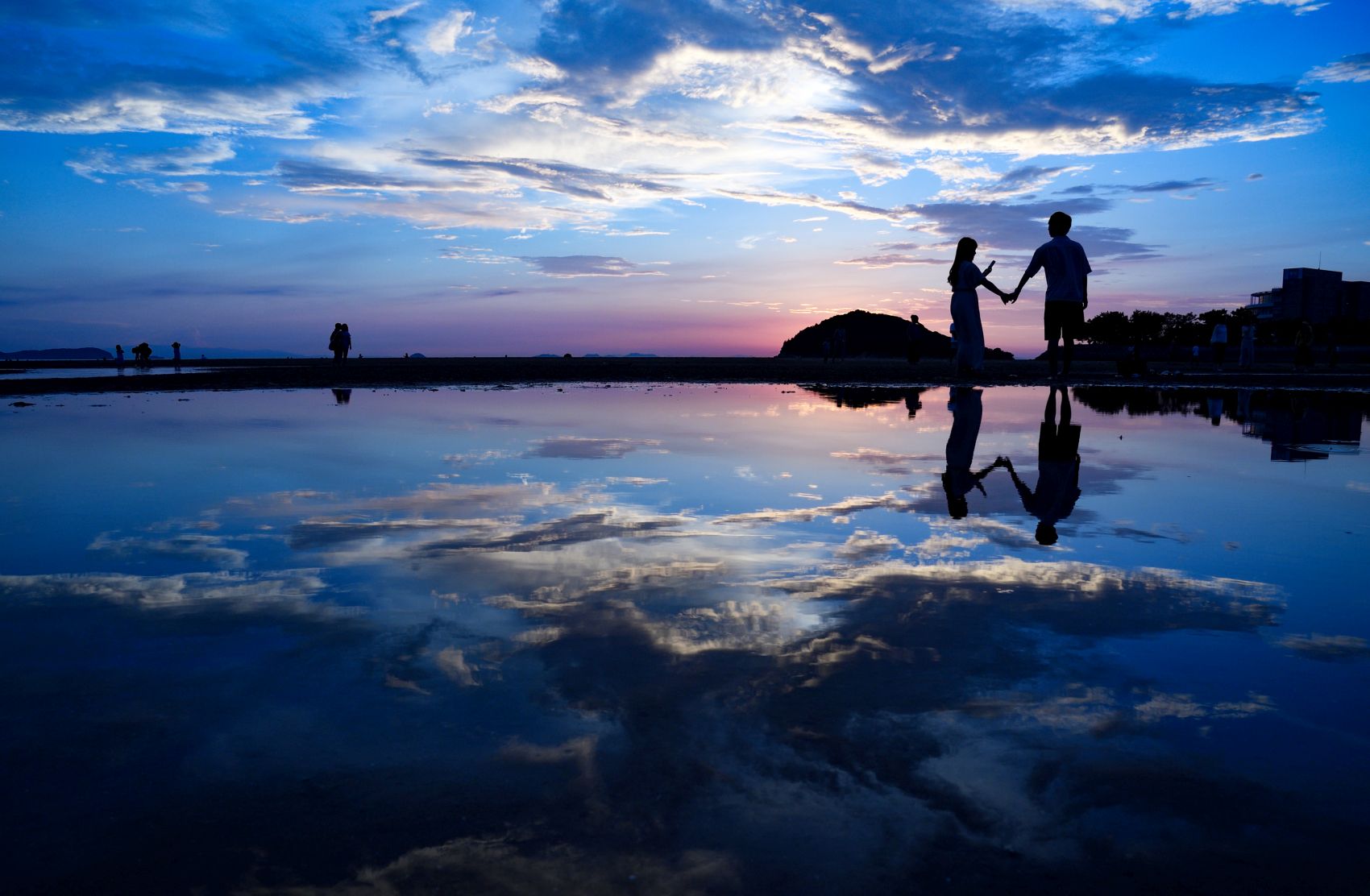 By Ryosuke Kawaguchi
The colors of the rapidly changing evening sky were reflected in the water. As the sun was setting on the inland coastline, a wave of appreciative cries came from the happy onlookers.
Mitoyo City in Kagawa Prefecture boasts about Chichibugahama's coastline, which offers a stunning view at low tide. It has become famous as a place to take "Insta-worthy pictures" on an evening with little wind, bringing together with the 'grams an increasing flow of visitors.
This location's success story started two years ago, when the city organized a photo competition. One of the entries portrayed two children reflected in the shallow waters of Chichibugahama. The city government employee who reviewed this picture saw a window of opportunity and thought, "Let's make this place a tourist attraction."
The city website posted tips on how to take the perfect picture and a calendar listing tide and sunset times at Chichibugahama in April 2017. As a result of this change, the website saw page views grow to more than 40,000 in the space of a few days.
The location was marketed in a travel magazine as "Japan's Uyuni Salt Lake" — referring to the world-famous salt lake in Bolivia. Its fate was sealed as a new destination for photography lovers after its appeal was touted on television.
Just last year, the Mitoyo City's Department of Tourism and International Exchange established a section to promote tourism, both domestic and international.
"The fact that many people gather in a place which locals barely even look at is something which makes me especially happy," said Yukari Ishii, 36, who works in the department.
Excluding regular beach goers, visitors in July and August this year exceeded 50,000 people. Attracting overseas tourists, including some from China, Taiwan, and Korea, Chichibugahama has become "Shikoku's representative tourist spot."
Ishii, not hiding her astonishment, added, "Given the drastic shift this year, one really feels the force of social media."
On Chichibugahama beach, people gather along the one-kilometer coast as the sun slowly sinks in the evening sky, and take out props such as umbrellas or balloons. It is not necessary to go to the other side of the world — breathtaking scenery sprawls right before you, in Mitoyo, Japan.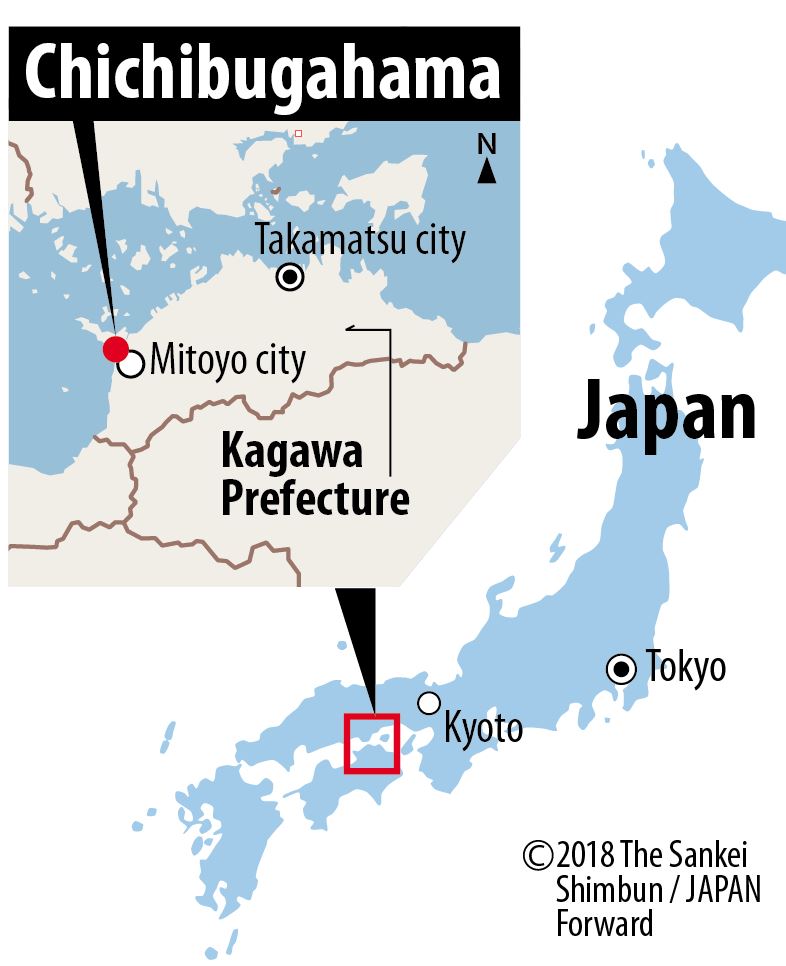 (Click here to read the original article in Japanese.)