[All Politics is Global] Australia Sees Through China's New Year Coercion
Japanese Ambassador Yamagami's caution of "Remain vigilant on China" seems not to have gone down well with his counterpart in Australia from Beijing.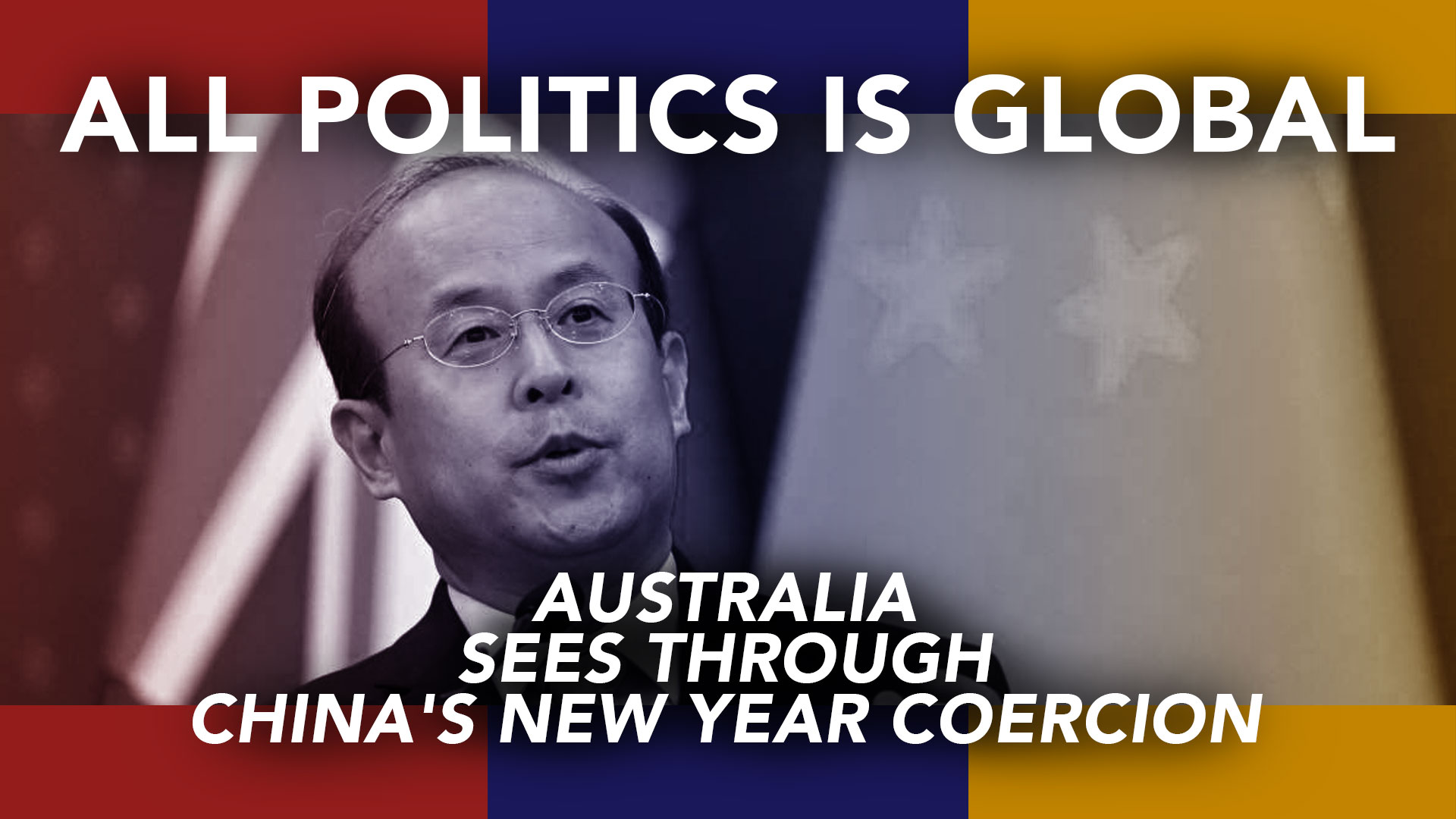 China's Ambassador to Australia, Xiao Qian, attempted to inflame apprehensions of a potential "Japanese invasion" among Australians recently. Instead, however, he ended up further exposing Beijing's own rising unease with the Quad's proactive policy stance across the Indo-Pacific.
Xiao was speaking at his New Year press conference at the Chinese Embassy in Canberra on January 10. In it he made a dismal attempt to spark what now has become a rather outdated argument that "Japan has not apologized for its World War II aggression and crimes." His attempt was baseless and unsubstantiated.
Moreover, it was outright inaccurate for Xiao to say that Japan never apologized for its WWII actions. It is a matter of fact that Japan has made formal apologies on numerous occasions over the years.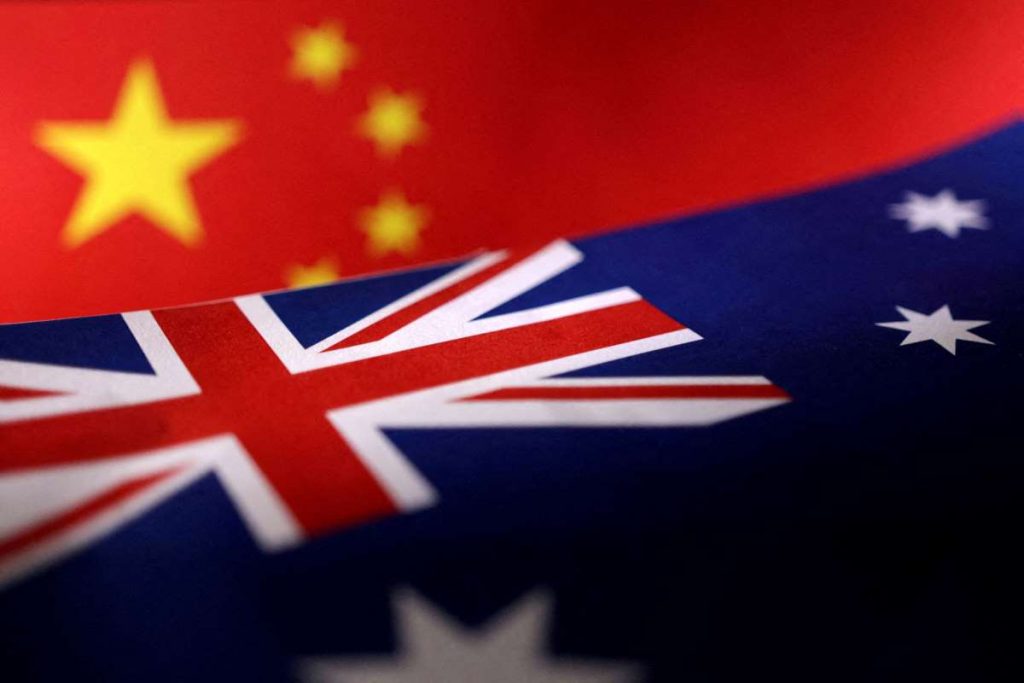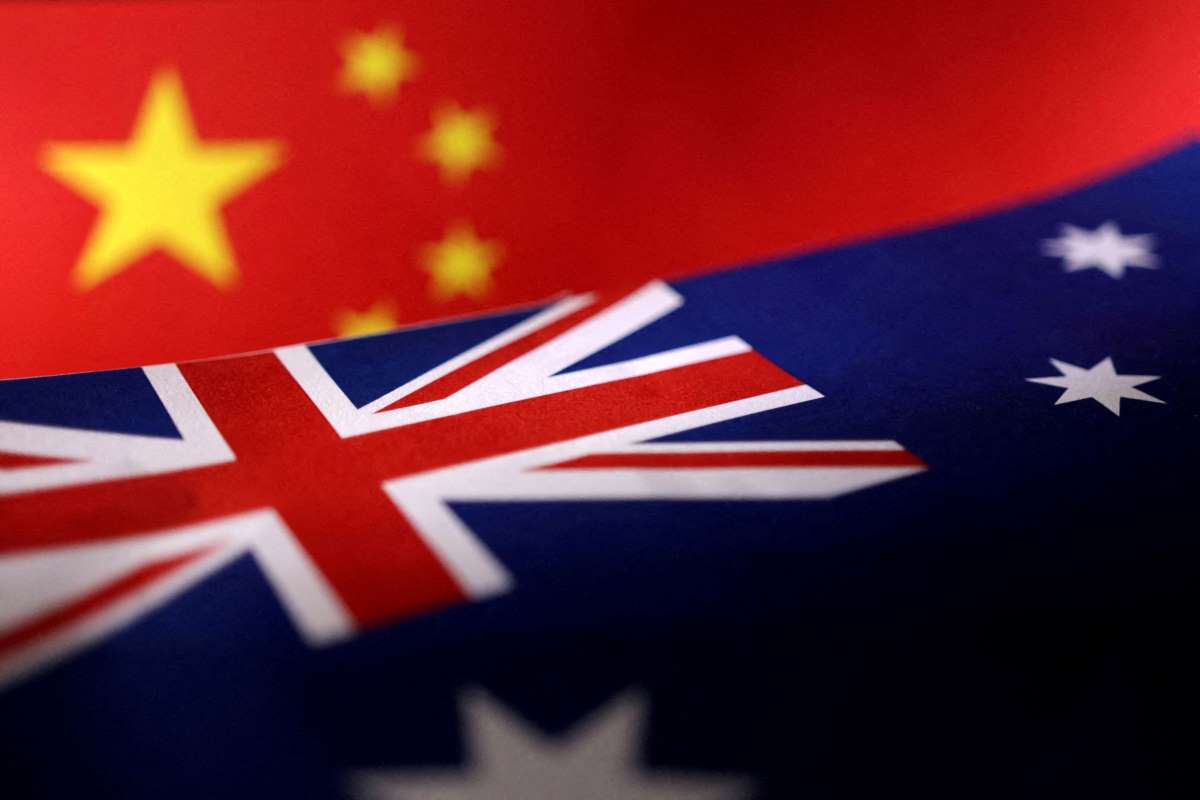 Instigating the Outburst
Apparently, Xiao has been riled up ever since Shingo Yamagami, the Ambassador of Japan to Australia and his Japanese counterpart, has been mirroring images of China's behavior while underscoring its continued politico-military and economic aggression by China towards the regional players across the Indo-Pacific. Ambassador Yamagami's caution of "remain vigilant on China" seems not to have gone down well with his counterpart from Beijing.
Meanwhile, Yamagami has exhibited diplomatic grace by choosing not to engage in mutual personal recriminations. On the other hand, the Chinese envoy has been way out of line in displaying his boorish inelegance.
Today, Australia and Japan are working in close synchronization to uphold the rules-based order. While WWII happened almost 80 years ago, it is the contemporary economic and politico-military coercion and intimidation that needs to be addressed by major democracies in the region and globally.
Xiao forewarned the Australian nation to not "repeat" the mistakes of the past. However, as a sitting envoy of his country in Canberra, should he not be more well-informed?
Understanding the Quad
It is the four-nation regional security grouping called the Quad, including both Japan and Australia, which is jointly opposed to any coercive, provocative, or unilateral actions that seek to change the status quo or increase tensions.
Recall the May 2022 Quad Joint Leaders' Meeting when the Quad leaders met in Tokyo. At the time the four leaders renewed their steadfast commitment to a free and open Indo-Pacific that is inclusive and resilient for the 21st century. In doing so, they underlined that the Quad is a force for good. It is furthermore committed to bringing tangible benefits to the region.
China, on the other hand, has a lot to answer for. It must demonstrate that it is committed to principles of freedom, rule of law, democratic values, and sovereignty and territorial integrity. Yet by its actions, China's multiple unilateral attempts to change the existing status quo across Asia's territorial disputes presents a sharp antithesis to these values.
China's Trajectory
Yamagami's comments apart, there are sustained reservations in Canberra about China's trajectory and the limits to rapprochement. Also, Xiao's belligerent comment comes at a time when Australia is focusing on its defense links with Tokyo. This is entirely part of a shared anxiety about China's growing authoritarianism and swelling military might.
The Quad leadership, time and again, has reaffirmed its resolve to uphold the international rules-based order where countries are free from all forms of military, economic, and political coercion. Beijing, on the other hand, is upping the ante consistently to challenge the maritime rules-based order in the East China Sea, South China Sea, and the Indian Ocean Region.
Australia questioned China's politico-military trajectory in its official 2016 Defense White Paper. Noting the growth of China's national power, including its military modernization, it raises the implication that China's policies and actions will have a major impact on the stability of the Indo-Pacific up to 2035. The White Paper further said that by means of its growth, China will continue to seek greater influence within the region.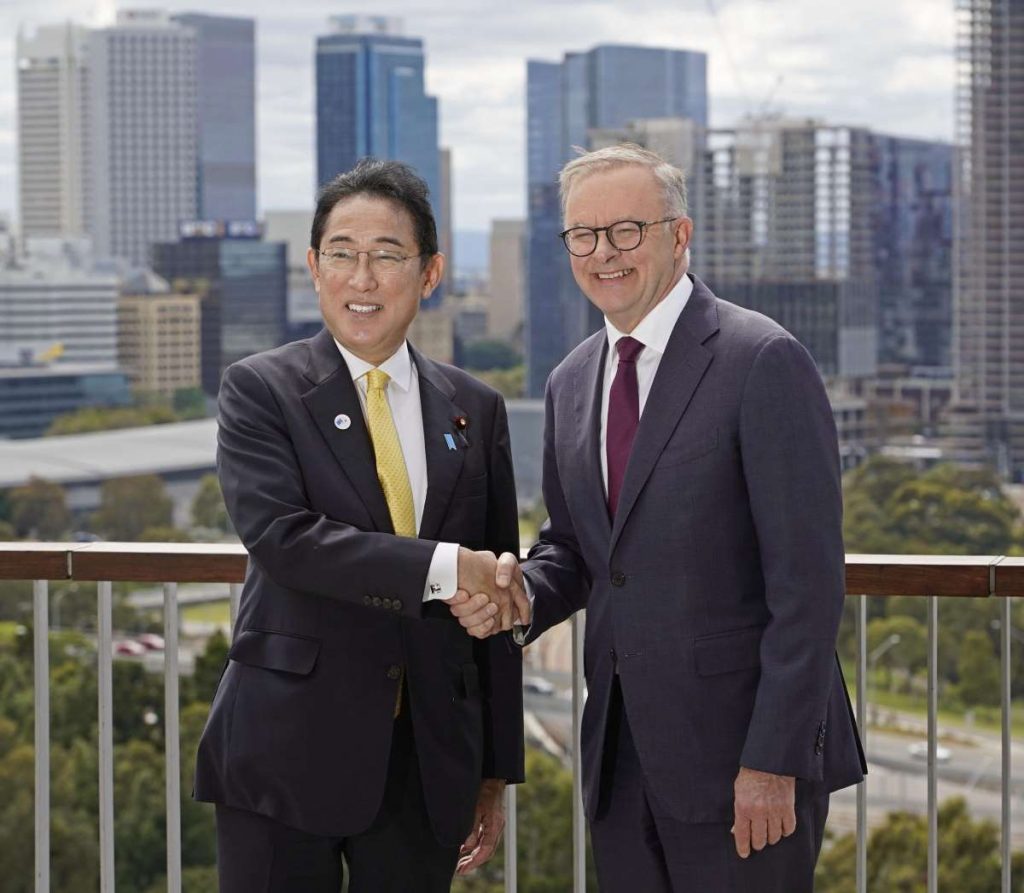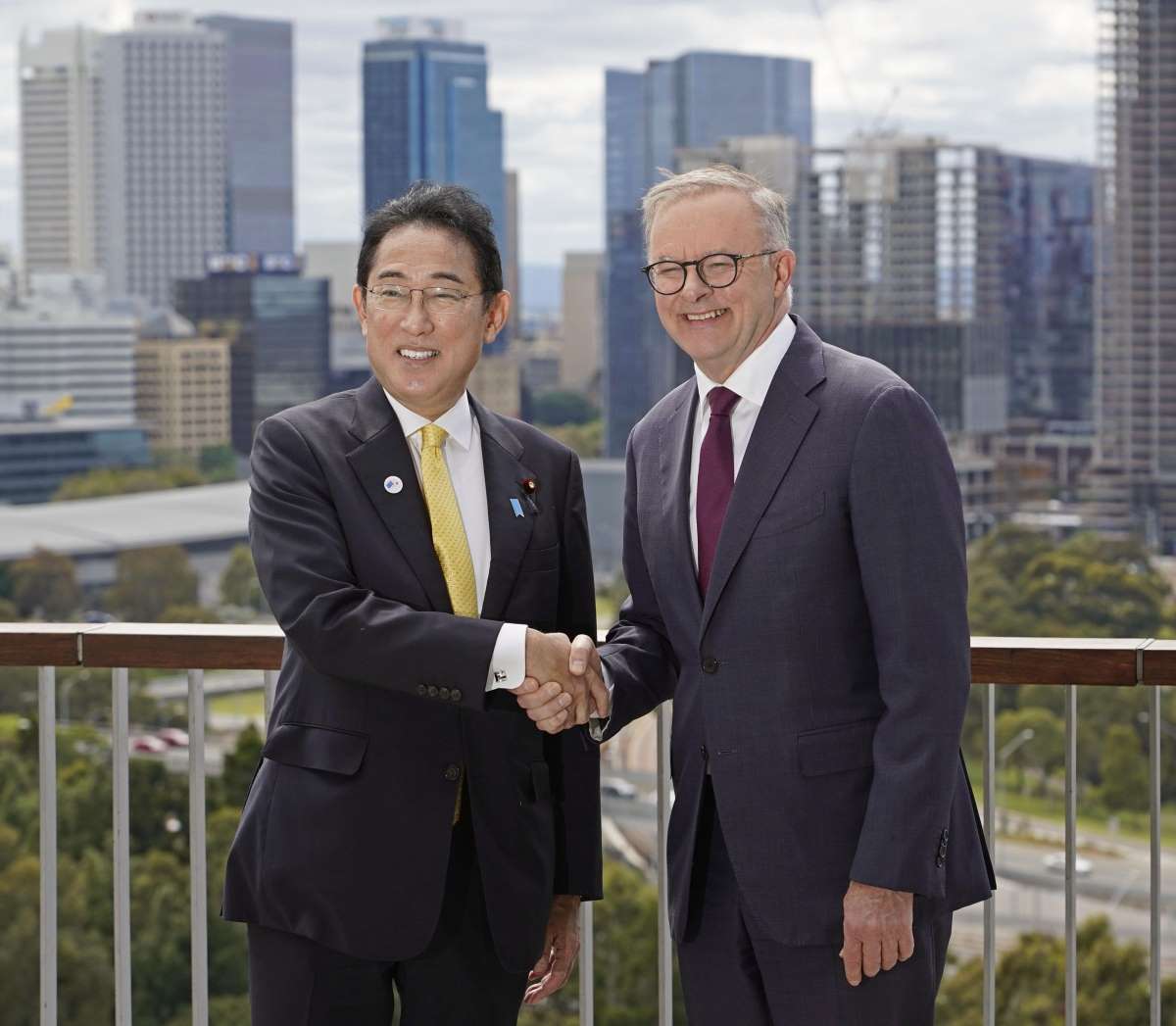 All along, Australia, as well as Japan through the Quad framework have questioned the land reclamation and construction activities by China in the South China Sea. They have furthermore opposed the use of artificial structures for military purposes and questioned the militarization of disputed features, the dangerous use of Chinese Coast Guard vessels and maritime militia, and efforts to disrupt other countries' offshore resource exploitation activities.
CCP's Reach Australia
Besides accusing Japan, China has a lot of explaining to do vis-à-vis political organizations with links to the ruling Chinese Communist Party (CCP). Some of these organizations are active inside Australia's political sphere and using their growing influence to promote Beijing's interests.
For example, in the People`s Daily July 2018 edition, Beijing was found exploiting multiculturalism as a cover for its policy of "Chinese participation in politics" (huaren canzheng, 华人参政).
Clive Hamilton and Alex Joske testified in a submission to the Parliamentary Joint Committee on Intelligence and Security" in Australia. Their comments referred to the Inquiry into the National Security Legislation Amendment (Espionage and Foreign Interference), Bill 2017. Many individuals and organizations prominent in Australia's huaren canzheng movement have identifiable linkages with the influence network of the CCP's United Front Work Department, they said. More broadly, they said, the UFWD itself is a powerful branch of the CCP tasked with influencing and controlling groups outside the Party. That includes groups located abroad.
The two experts attested that "trusted individuals sympathetic to the CCP, encouraged by the [Chinese Embassy in] Canberra ... and [Chinese] consulates, took over most of the established Chinese community and professional associations in Australia."
Australia's 'Outstanding Cadres'
More significantly, the US-China Economic and Security Review Commission August 2018 report cites that in 2013, then Chinese Ambassador to Australia, Ma Zhaoxu personally presented awards to CSSA members in recognition for being "outstanding cadres." It was an act emphasizing the close connection, with the implication that the recipients were essentially CCP officials.
The report also states that China uses what it calls "United Front" work to co-opt and neutralize sources of potential opposition to the policies and authority of its ruling CCP. The UFWD is responsible for coordinating these influence operations. Most focus on the management of potential opposition groups inside China. But it also has an important foreign influence mission – that of targeting foreign actors and states.
It is about time that Xiao Qian should solemnly ponder his job and charter. Any sort of political influence or pressure from China to subvert unfavorable narratives about Beijing in Australia are unlikely to work. Xiao should remember, he is serving as a diplomat of a communist nation in a vibrant democracy that is a Quad member.
RELATED:
Author: Dr Monika Chansoria
Dr Monika Chansoria is a Senior Fellow at The Japan Institute of International Affairs in Tokyo and the author of five books on Asian security. The views expressed here are those of the author and do not reflect the views of any organization with which the author is affiliated. Follow her column, "All Politics is Global" on JAPAN Forward, and on Twitter @MonikaChansoria.