[All Politics is Global] China-Backed Cambodia Rejects First ASEAN Naval Drill
By rejecting the proposal, Cambodia hampers ASEAN maritime security unity, aiding China in influencing member states for its regional agenda.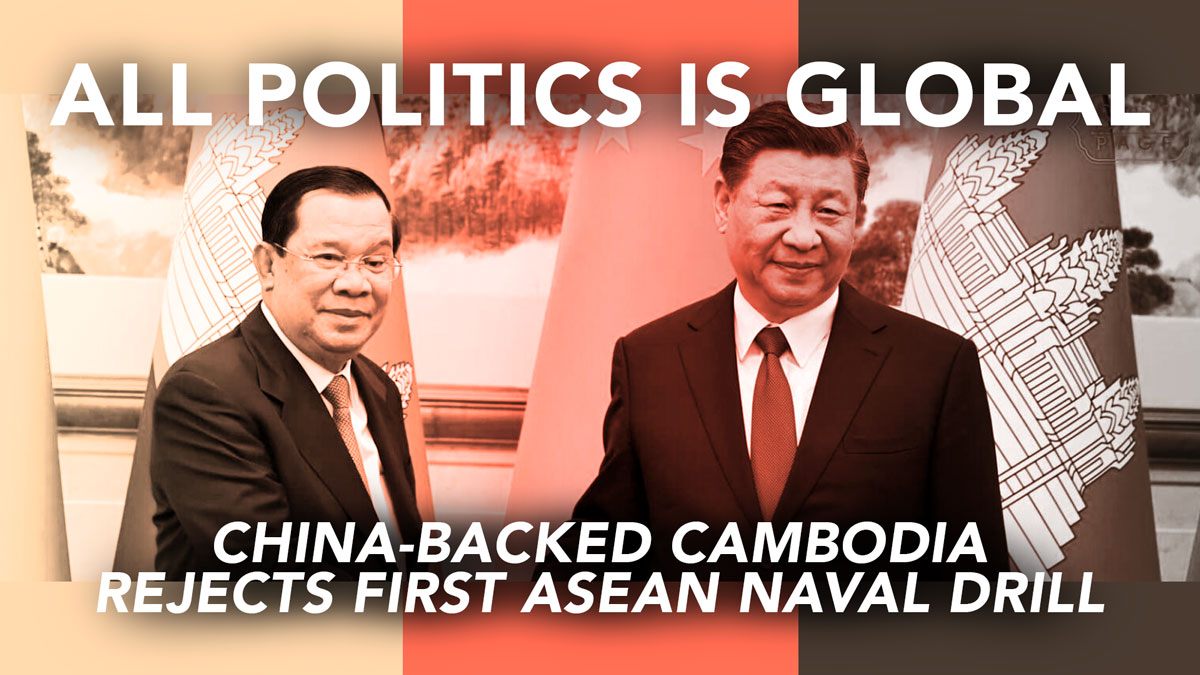 The current chair of the Association of Southeast Asian Nations (ASEAN), Indonesia, has proposed hosting the first-ever multilateral joint naval exercises among ASEAN member states. However, China's closest Southeast Asian ally in the bloc, Cambodia, has shown resistance to the idea.
The joint ASEAN drills are scheduled for later this year in 2023 in the north Natuna Sea. It is a resource-rich area off Indonesia's northern coastline. The area also overlaps with the southernmost tip of Beijing's supposed expansive "nine-dash line" claim.
In a scramble to put up a joint front, the move by Cambodia seeks to jeopardize coherence amongst all ASEAN member states. The naval drills to be conducted in the South China Sea would have become a major milestone in reinforcing "ASEAN unity and centrality." This is a core policy pillar of the Southeast Asian bloc.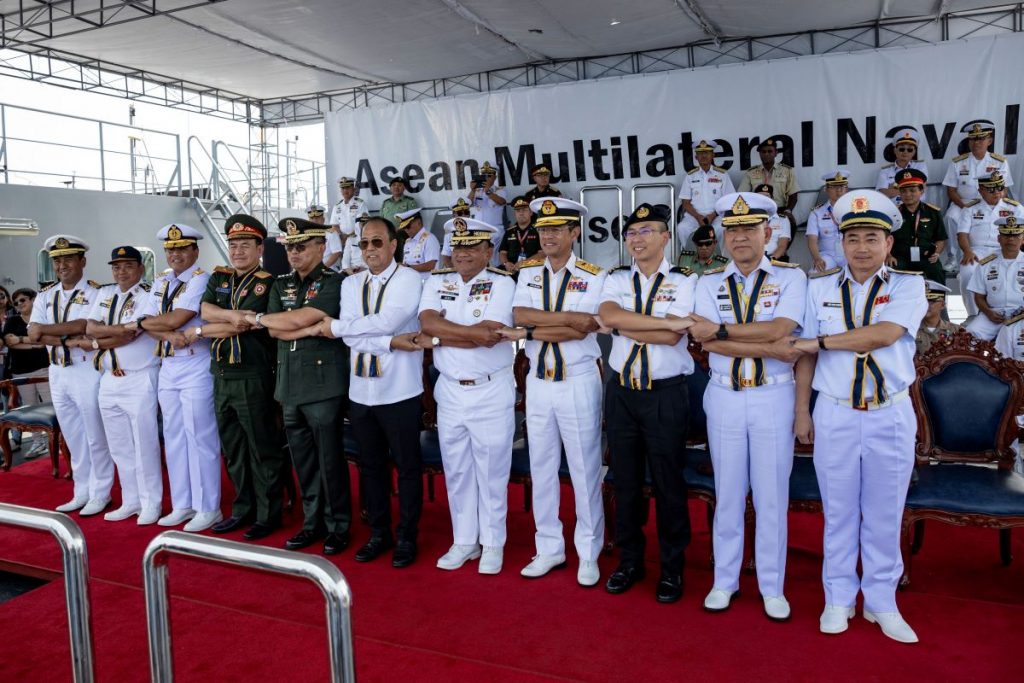 China's Cambodian Naval Base
The rising geopolitical activity in Southeast Asia of late has nudged nations to step up their politico-diplomatic games. Cambodia's reservations about joining the joint ASEAN drills come as no surprise. Phnom Penh has reportedly been suspected of granting exclusive rights to its Ream naval base to China clandestinely. And the former's role as Beijing's chief regional extension has once again come to the fore.
The location of this naval base is critical in that it faces the strategic Malacca Straits. This provides Beijing with a desired southern flank in the South China Sea region. Therefore, the base grants China key leverage over the vital chokepoints in the region. It will also support Chinese naval operations in the South China Sea, as well as in the greater Indian Ocean region.
Cambodia's opposition to the drills seeks to stymie intra-ASEAN maritime security unity. This also aids China in swaying its influence within ASEAN members to push its regional agenda. For instance, in 2012, when Cambodia was the ASEAN chair, it attempted to block the very discussion of the South China Sea dispute. The dispute is perhaps among the greatest crises in the regional bloc's organizational history. But ASEAN didn't issue a joint communique on the months-long standoff between the Philippines and China over the Scarborough Shoal. This was an unprecedented failure of the bloc as it struggled to overcome fissures within its own ranks.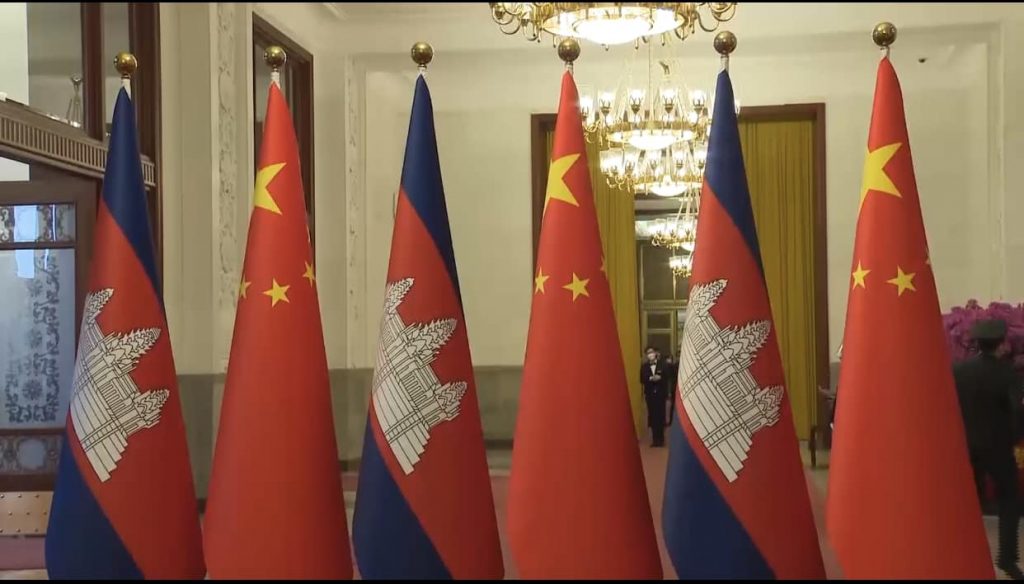 Cambodia Pricking ASEAN Unity to Benefit China
Cambodia's political system and history have often been criticized for being "too personalized" around Prime Minister Hun Sen of the Cambodian People's Party. Hun Sen has been the incumbent prime minister since 1985. His excessive reliance on Chinese patronage was once again witnessed during his February 2023 visit to Beijing. There, he received multiple assurances of China's economic and political support from Xi Jinping.
In what was a move to rile up Japan and Taiwan, the meeting was held at China's Diaoyutai State Guesthouse. The political implications of these references are clearly reflected in the coinage. To demonstrate its sovereignty claim, administrative effects, and ambitions, China (PRC) names the Senkaku Islands "Diaoyu Islands," while Taiwan (ROC) calls them "Diaoyutai Islands." Naming its state guest house as the latter is Beijing's way to reiterate and press its Taiwan policy too — that of "One China" and Taiwan being an "inalienable part of China's territory."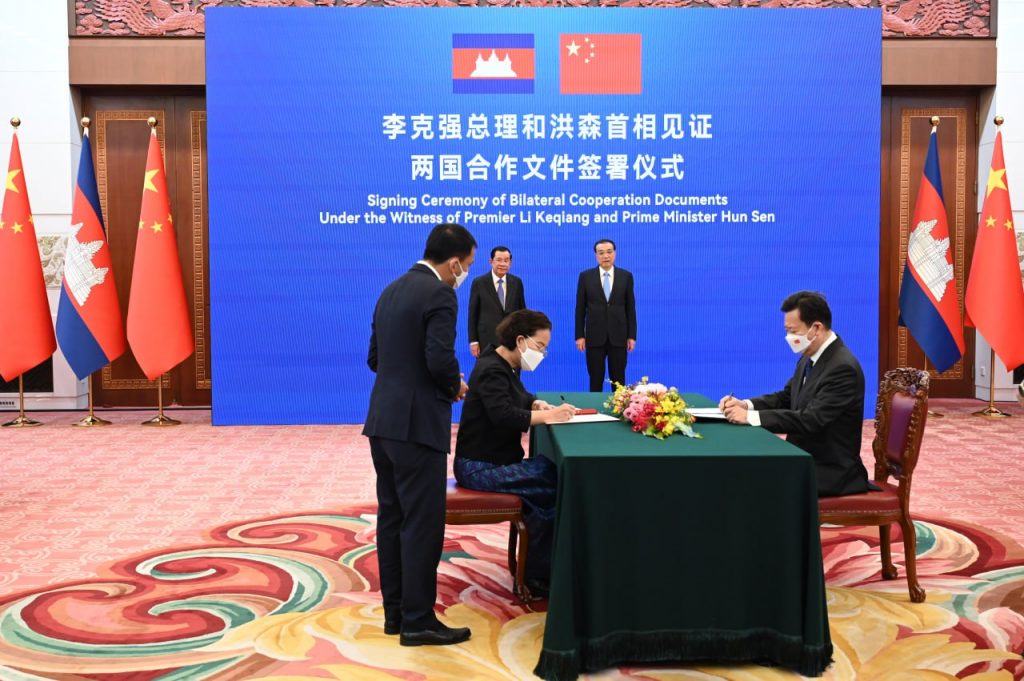 Growing Internal Polarization
In the past few years, ASEAN has held many joint maritime exercises with the United States, India, Russia, and China. Thus, it has demonstrated an inclusive policy of engagement with China and the Quad nations, as in the East Asia Summit.
Furthermore, individual ASEAN member states are interacting differently with middle and rising powers. While doing so, they seem to be getting nowhere close to achieving "ASEAN unity." After all, there is an absence of consensus to address the crises in its own backyard. ASEAN's successes and failures are embedded in the nature and quality of the norms and socialization processes. These factors have shaped the attitudes of its members regarding conflict and order in the region.
ASEAN was founded in Bangkok in August 1967. It was a rather disparate group of five countries: Indonesia, Malaysia, Thailand, Singapore, and the Philippines. Their governments shared little beyond their anti-communism outlook. Since then, the fabric of contemporary ASEAN, with member states including Cambodia, Laos, and Myanmar, seems to have undertaken more burdens than it can realistically handle.
Deeply entrenched economic challenges, coupled with ethnic and political turmoil have undermined ASEAN's capacity to become a foundation for regional cooperation. Furthermore, these challenges are seemingly pushing this critical regional bloc towards growing internal democratic-liberal and communist-dictatorial polarization. This becomes increasingly problematic in view of ASEAN's traditional commitments to consensus-based agenda-setting and decision-making.
RELATED:

Author: Dr Monika Chansoria
Dr Monika Chansoria is a Senior Fellow at The Japan Institute of International Affairs in Tokyo and the author of five books on Asian security. The views expressed here are those of the author and do not reflect the views of any organization with which the author is affiliated. Follow her column, "All Politics is Global" on JAPAN Forward, and on X (formerly Twitter) @MonikaChansoria.