[All Politics is Global] The Impact in Sri Lanka of Mitsubishi Corporation Quitting Operations
Sri Lanka counts Japan as its second largest lender and the shutdown of Mitsubishi operations in the financially embattled country is viewed as a major setback.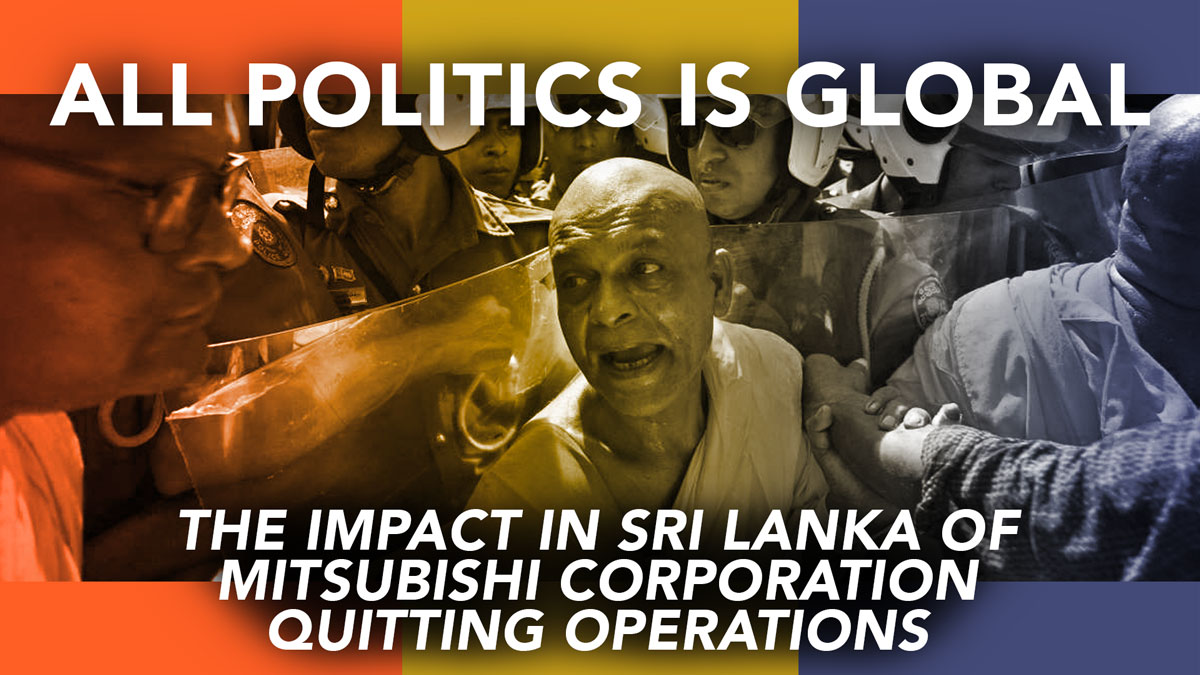 Mitsubishi Corporation is reportedly set to wind up operations in Sri Lanka by March 31, 2023. This move by Japan's largest business and trading enterprise (sogo shosha) comes after it has been an integral part of Sri Lanka's key infrastructure projects for nearly six decades.
Since reports of the closure of Mitsubishi's Colombo Office began trickling in, there are considerable tremors within Sri Lanka's private sector. After all, Mitsubishi was among the country's first overseas offices that played a vital role in developing Tokyo's bilateral equation with Colombo.
Mitsubishi's Anchoring Economic Presence
Japan stands as Sri Lanka's second largest lender with $2.46 billion USD outstanding as of September 2022. Under that circumstance, the shutdown of Mitsubishi operations is being described as a major setback for the financially embattled island nation.
Mitsubishi Corporation's Colombo office has contributed immensely toward encouraging businesses and many Sri Lankan companies. It has also been a key partner in several Japan International Cooperation Agency (JICA) funded projects.
Reports indicate that a key reason to shut down the office is Sri Lanka's default on external debt, its adverse international ratings and poor overall economic environment. Besides, it is a fact that relations between Sri Lanka and Japan hit roadblocks owing to the decisions made by the previous Sri Lankan government under Mahinda Rajapaksa.
His government canceled several key Japanese project proposals in a sudden and arbitrary manner, including the light rail track and liquefied natural gas projects.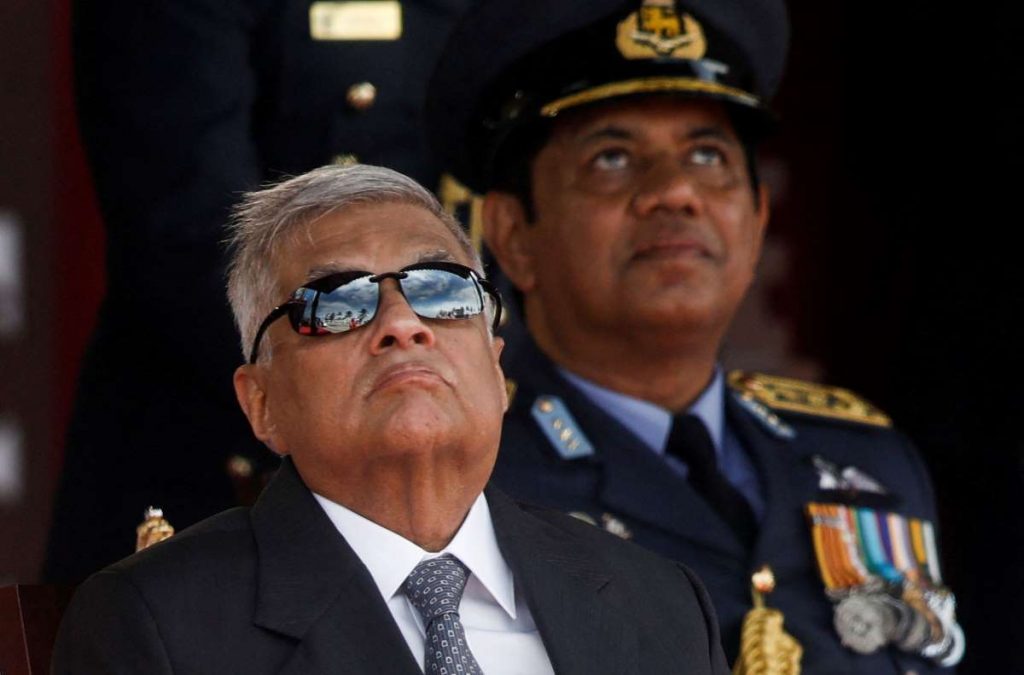 Raising Taxes to Boost Revenues
While investment experts are of the view that Sri Lanka will suffer a major economic setback due to Mitsubishi's decision to wind up operations, a recent Reuters' report suggests that Sri Lanka's economy is expected to grow again from the end of 2023. According to President Ranil Wickremesinghe, the country will emerge from its economic crisis by 2026.
At the same time, Wickremesinghe's administration is relying on raising taxes to boost government revenues. Therefore, the protests are up and coming once again.
With its 22 million population, Sri Lanka has been battling its worst economic turmoil since independence from Britain in 1948. Consequently, it was forced into default on loans. That led to it seeking a bailout of $2.9 billion USD from the International Monetary Fund (IMF).
Public Protests Amid Inflation
Hundreds of Sri Lankans are protesting the steep tax hikes that have been imposed amid high inflation. Public workers are stepping out of government buildings and raising slogans, carrying black flags and signs which read "Yes to reasonable tax."
Wickremesinghe has been assuring the Lankan people, "… if we endure this hardship for another five to six months, we can reach a solution and achieve economic growth by the end of 2023… and rise out of bankruptcy by 2026."
Recall the infamy surrounding the ousted Rajapaksa government. Among other decisions, this included the contentious scrapping of a light rail transit project financed by Japan. This was in addition to his administration's cancellation of a trilateral deal between India, Japan, and Sri Lanka to develop the East Container Terminal (ECT) of the Colombo Port.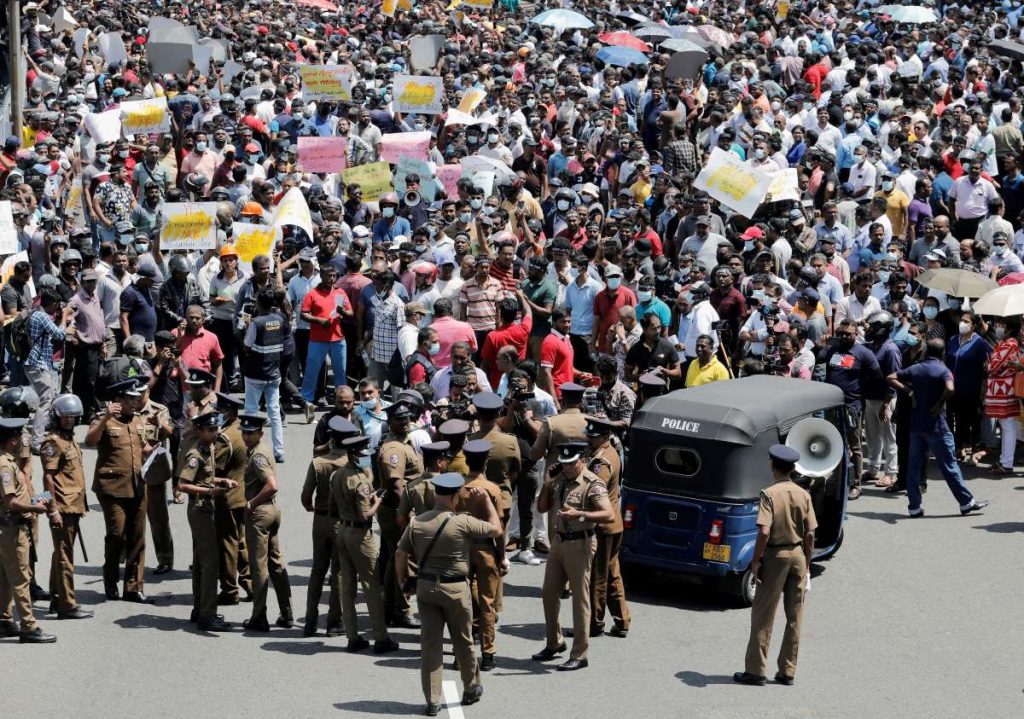 Camouflaged in Promises
The fall of the Rajapaksa clan in Sri Lanka became a case-in-point where the agenda of the Chinese Communist Party (CCP) arrived in the island nation, camouflaged in the promise of an economic miracle. That it ended in Sri Lanka's epic political and economic collapse as a follow up was for the world to see.
Moreover, as a result of the economic collapse, the state was charged with paying massive loans from Chinese banks for infrastructure projects bearing the name of the Rajapaksas.
China's investment was not just in Sri Lanka, but specifically in the Rajapaksa family. These grew especially during the BRI era from 2013. During Mahinda Rajapaksa's 2015 campaign, at least $7.6 million went directly from a majority state-owned Chinese corporation to Rajapaksa's campaign expenditures.
The corrupt arrangement put in place by Beijing brings to light its oft-repeated strategy of engaging almost exclusively with the political elites of its target nation. The Rajapaksa clan facilitated the expansion of CCP's backdoor entry and agenda in Sri Lanka. It would be hard to refute the "China factor" as a backdrop of Rajapaksa's foreign policy priorities.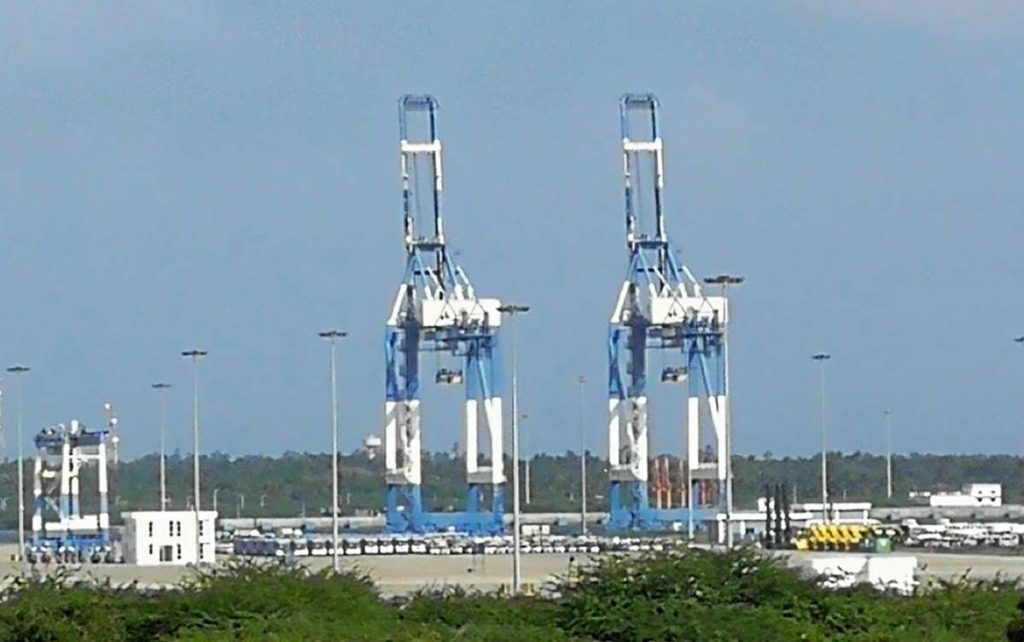 Choosing China, Losing Options
At that point Beijing's strategic gains came at the cost of Colombo losing out on economic deals with other key partner nations ーincluding Japan and India. Now, it is Colombo that is paying the price for the upheaval caused by Beijing's strategy of elites' cultivation and indulgence. Although the Wickremesinghe government seeks to reset Sri Lanka's geopolitical course, it is not likely to be a quick fix.
It was reported in September 2022 that Sri Lanka was keen to restart a few canceled Japanese projects. In his meeting with Japan's Foreign Minister, Yoshimasa Hayashi, Wickremesinghe conveyed his government's intent to restart key projects funded by Japan that were canceled by the previous administration.
Hayashi too expressed Tokyo's willingness to take a leading role in Sri Lanka's negotiations with its creditors, and in exploring investment opportunities in renewable energy projects.
As the curtain comes down on the 60-year-old Mitsubishi Corporation office in Colombo, it will be recorded as a template of how erroneous political choices impact the economy. And also on how economic conditions consequently begin affecting politics.
RELATED:
Author: Dr Monika Chansoria
Dr Monika Chansoria is a Senior Fellow at The Japan Institute of International Affairs in Tokyo and the author of five books on Asian security. The views expressed here are those of the author and do not reflect the views of any organization with which the author is affiliated. Follow her column, "All Politics is Global" on JAPAN Forward, and on Twitter @MonikaChansoria.