[All Politics is Global] Proposed New Sri Lanka Initiative Aims at Restructuring for Sustainable Economic Growth 
A new report proposes structural changes to resolve the Sri Lanka debt crisis by building on the economic and humanitarian efforts of Japan and India.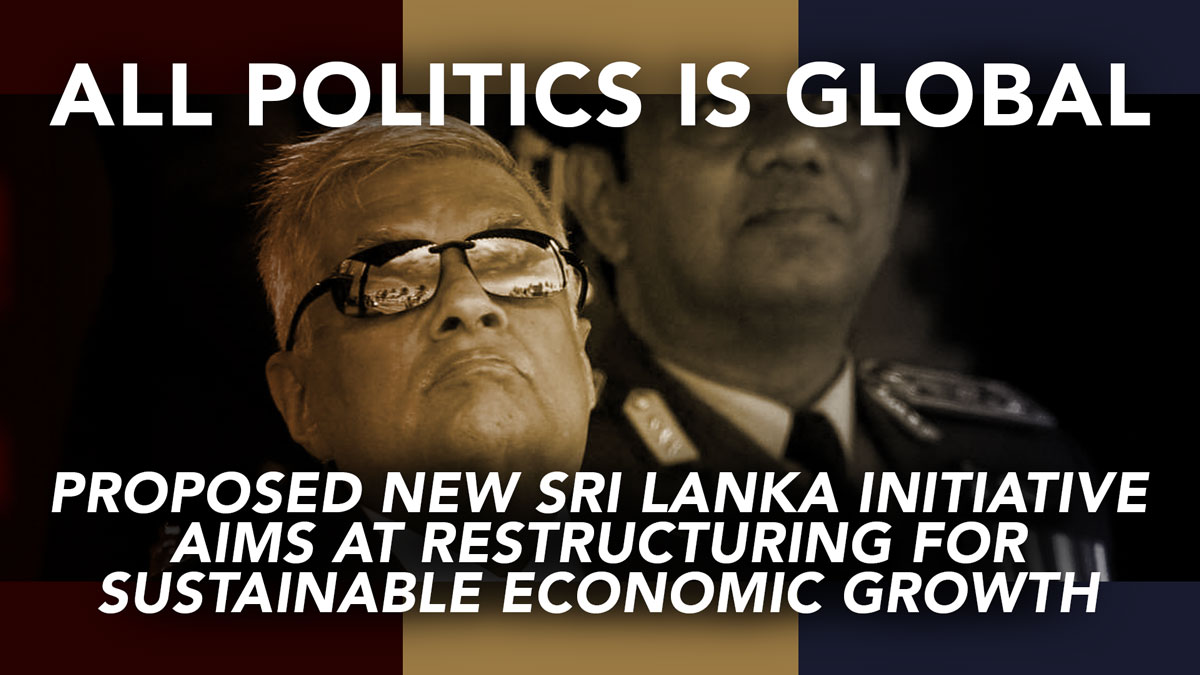 In a key event held in Colombo on March 29, 2023, Sri Lanka think tank, Pathfinder Foundation officially launched its 2023 report. Notably, it was attended by both the High Commissioner of India and Ambassador of Japan. The report is titled "A Medium and Long-term Strategy for Indo-Japanese Collaboration to Support the Economic Transformation of Sri Lanka."
While Indo-Japanese collaboration was the highlight of this report and its primary proposals, the International Trade Center (ITC) at Geneva, and representatives from several government and private sector agencies were also drawn towards the initiative.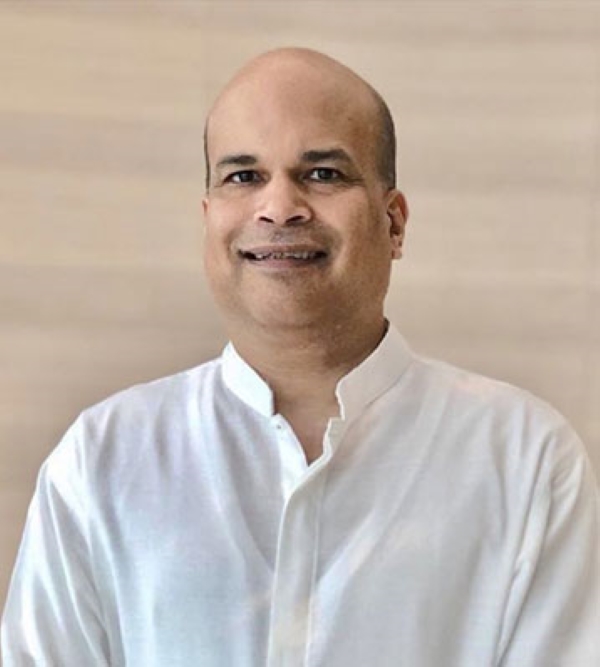 What the Report Sets Out
According to its website, the Pathfinder Foundation is a think-tank founded by Colombo's current envoy to India, Milinda Moragoda. Calling for a structural shift, the foundation's report proposes a medium- and long-term strategy for the economic transformation of Sri Lanka.
In short, it addresses the worst economic and socio-political crisis in Sri Lanka's independent history.
Pathfinder's report is a rejoinder to the efforts put forth by Japan and India to jointly place Colombo on an economic recovery path by means of ensuring a sustainable growth trajectory. Its proposals come at a crucial time and underline the consultations of the Study Group for Tripartite Japan-India-Sri Lanka Cooperation.
Several prioritized sectors are identified where Indo-Japanese collaboration would be particularly productive. Overall, it promotes addressing specific development needs of the Sri Lankan economy.
There should be a strategic response to transforming Sri Lanka's economy, the report says. This should be done by focusing on priority sectors that will put it on a sustainable growth trajectory. India and Japan are highlighted, of course. They are two close and vital developmental partners of Sri Lanka, and both have been contributing to Lanka's economic revival.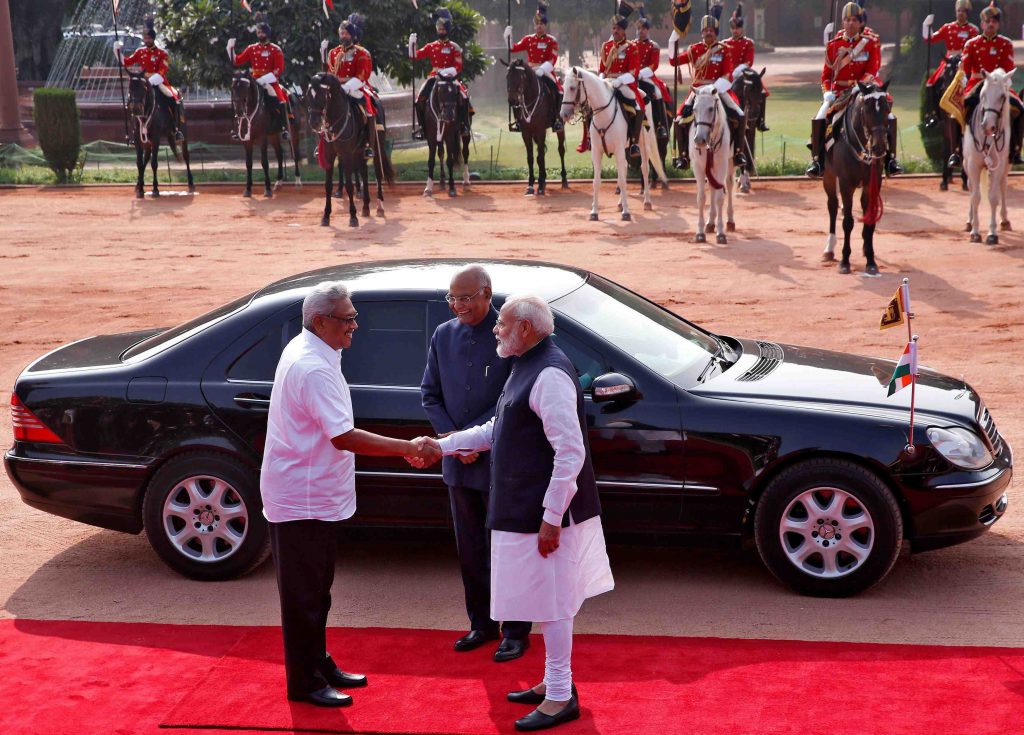 India's Participation
The main thrust and rationale of the report is on identifying key sectors that would become primary drivers for transformation of the country's economic structure Namely, those are:
Low-carbon power generation (renewable energy);
Development of Trincomalee as an energy hub;
Logistics & connectivity (accessibility and mobility are among the key factors influencing land use); and
Tourism, training & skill development.
In 2022, India provided $4.5 billion USD in assistance to Colombo to tide over its dire economic situation. Moreover, New Delhi has granted generous credit lines and other facilities of late to help Sri Lanka overcome its economic crisis.
Meanwhile,in 2023 India became the first country to hand-over a letter of support to the International Monetary Fund (IMF). It calls for financing and debt restructuring of Sri Lanka.
India acknowledges Sri Lanka's deeply unsustainable debt situation, and its engagement with creditors to restore debt sustainability. At the same time, India has confirmed its strong support to Colombo's prospective extended finance facility supported program.
New Delhi also affirmed its commitment to supporting Sri Lanka with financing/debt relief under the IMF supported program. That includes ensuring that the program is fully financed as projected by the Bretton Woods Institution.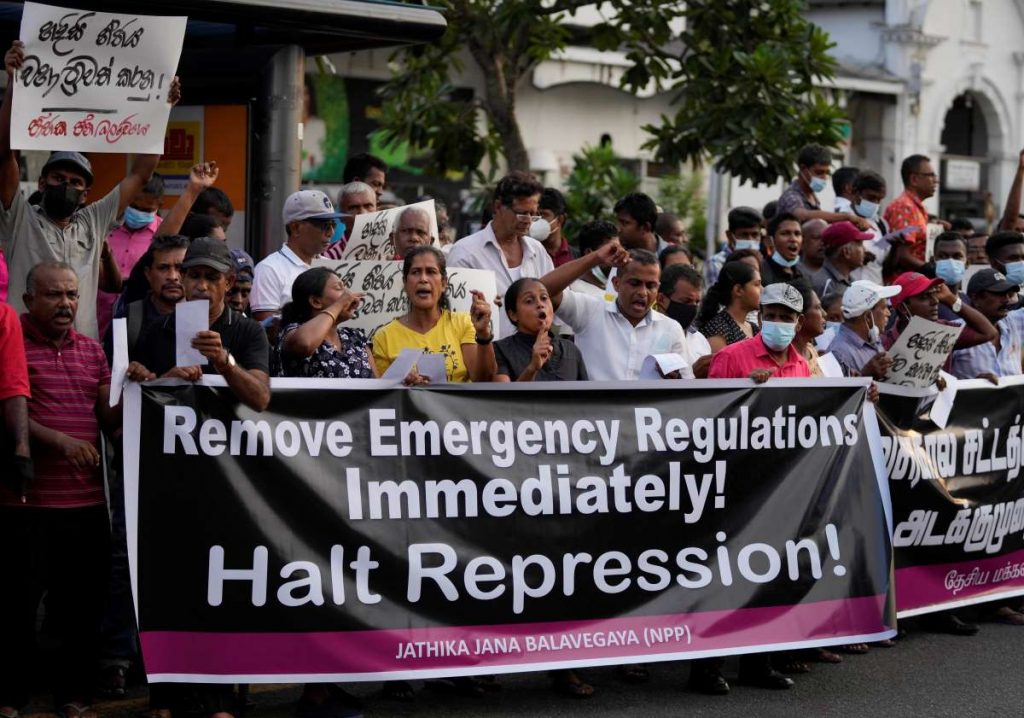 Japan's Focus on Humanitarian Needs
Japanese Ambassador to Sri Lanka, Mizukoshi Hideaki addressed the gathering at the Pathfinder Foundation's March 29 event. He expressed hope that 2023 will be the beginning of an economic revival, providing a springboard for the future development of Sri Lanka. As he noted, Japan has also been a longstanding partner in Sri Lanka's socio-economic development.
To recall, Japan has been a key pillar of economic support to Sri Lanka going back many decades. In fact, the IMF's latest Sri Lanka bailout package is set to aid in the revival of various Japanese projects, worth nearly $1.6 billion USD.
Besides, Japan has also provided an Emergency Grant Aid of $3 million USD through UNICEF and the World Food Program (WFP). Both of those facilitate direct relief to the Lankan people.
Through UNICEF, Japan's assistance has exceeded $3.8 million USD since the beginning of Sri Lanka's economic crisis in 2022. Also, up to March 2023, Japan had provided $1.6 million USD to UN Women in support of humanitarian assistance for women most affected by the socio-economic crisis in Sri Lanka. The funding is part of a new project titled "Empowering women in crisis." It will support 500 women-led micro-enterprises at a risk of collapse.
In addition, Tokyo has also provided over $1.8 million USD to UNICEF's emergency response for the most vulnerable children in Sri Lanka. This shall enable over 600,000 children to have access to clean water, good hygiene, proper sanitation, and treatment for malnutrition.
Feeding People, Funding the Future
In order to provide other critical food and nutrition assistance to over one million Sri Lankans, Japan has contributed an additional $6.6 million USD to the United Nations WFP.
Also importantly, a humanitarian grant of $46 million USD has been provided by Tokyo for diesel fuel to meet the requirements of public hospitals across the island nation. Amidst the fuel shortage due to the economic crisis, almost 1,180 public hospitals across the island had been forced to suspend medical services due to long power cuts.
At this time Japan, reportedly, is set to take the lead in organizing a meeting of creditor nations to promote the restructuring of Sri Lanka's debt, including Japan, India, France, and, interestingly, China. Meanwhile, the Pathfinder Foundation report's proposals for underscoring the Indo-Japanese collective for Sri Lanka needs to be further expanded, both in scope, and policy implementation.
RELATED:
Author: Dr Monika Chansoria
Dr Monika Chansoria is a Senior Fellow at The Japan Institute of International Affairs in Tokyo and the author of five books on Asian security. The views expressed here are those of the author and do not reflect the views of any organization with which the author is affiliated. Follow her column, "All Politics is Global" on JAPAN Forward, and on Twitter @MonikaChansoria.