[All Politics is Global] Survey Ship to Visit Sri Lanka in China's Latest Move to Up Naval Power Game
Control of Hambantota Port in Sri Lanka would provide military advantages, including vital logistics support for China's naval deployments in the Indian Ocean.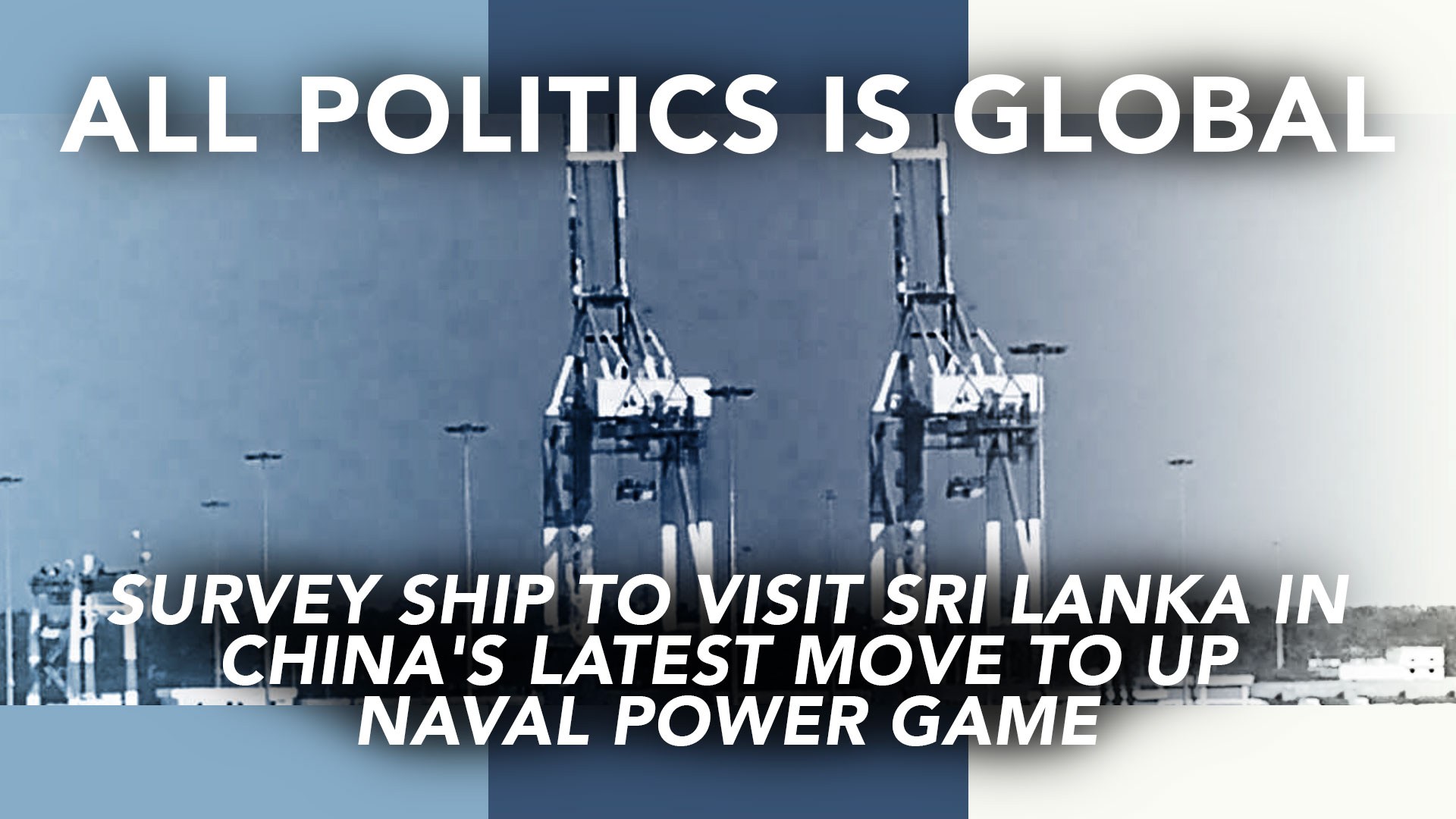 The waters of the Indian Ocean Region are gearing up for geopolitical and strategic power games once again. A Chinese survey, surveillance, and ballistic missile trackers ship is likely to dock at Sri Lanka's strategic Colombo and Hambantota deep seaports in October. The vessel has been dubbed a "scientific research vessel" by Beijing. The ship, as of now, is slated to arrive on October 25. It is expected to stay for more than two weeks at Colombo and Hambantota ports in Sri Lanka.
'Shi Yan 6'
Sri Lankan media is abuzz with reports of the Chinese vessel Shi Yan 6 to "conduct ocean surveys off Lanka." Sri Lanka Mirror reported that Sri Lanka's defense ministry has given clearance for the Chinese ship's docking. However, other news agencies quoted the Sri Lankan Foreign Ministry saying that the request from the Chinese Embassy was being processed and that no decision has been taken yet.
Besides, it is speculated that Sri Lanka has asked China to revise Shi Yan 6's schedule and push the date of its arrival to November 2023. This suggestion could well be linked to Sri Lankan President Ranil Wickremesinghe's slated China visit to attend the Belt and Road Initiative summit in Beijing in the second half of October. Recall that the Hambantota Port had already been given to China on a 99-year lease by none other than Ranil Wickremesinghe. He was the Prime Minister in the disreputable Rajapaksa regime.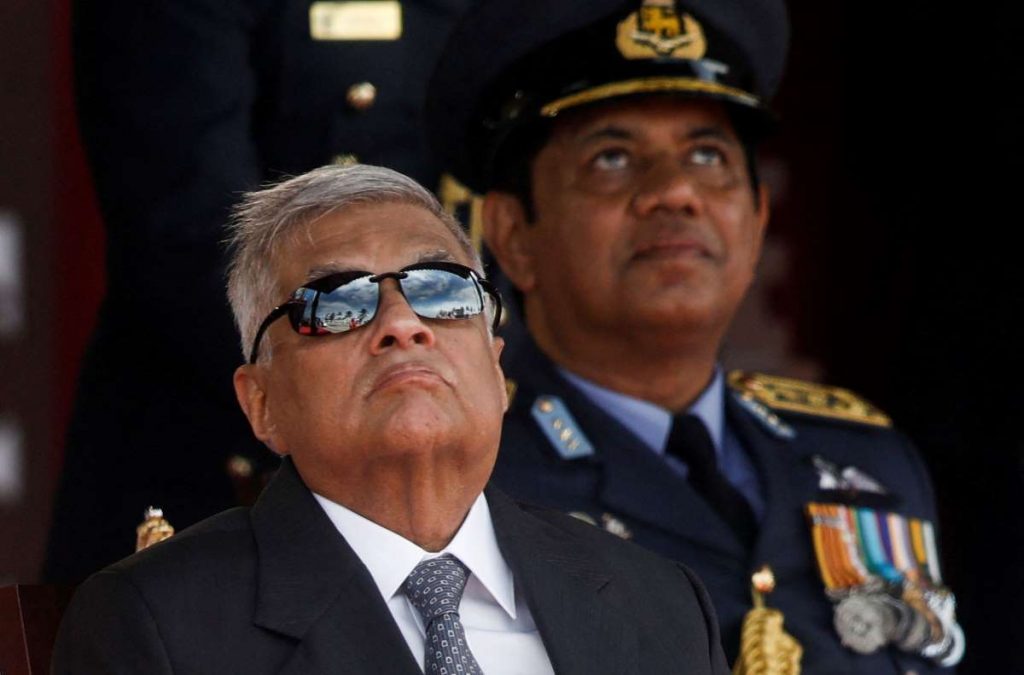 India Raises Concerns
The prevailing ambiguity/confusion over granting permission to Shi Yan 6 to dock in the Indian Ocean's most vital strategic zone for more than a fortnight has critical geopolitical pulls behind it. For instance, India has consistently raised and conveyed its concerns to Colombo for "allowing" a free run by China's survey, surveillance, and missile tracker ships.
Beijing, on the other hand, has relentlessly undertaken mapping of the Indian Ocean's bed for its submarine activity. It has also been charting out new sea routes towards the African coast via the southern part of the Indian Ocean.
Beyond the South China Sea
The arrival of the Shi Yan 6 in the Indian Ocean waters is yet another key reminder of the People's Liberation Army Navy's increasing capacity to operate outside of its home waters. Before this, the PLAN had been conducting submarine deployments to the Indian Ocean. This demonstrates its increasing familiarity with South Asia's maritime neighborhood.
Beijing seeks to protect its own sea lines of communication (SLOCs) beyond the South China Sea. But along with Iran and Russia, China has been conducting joint naval exercises in the Indian Ocean since 2019 (most recently in February 2022) titled the Maritime Security Belt Combined Exercises. This sends warning signals to regional stakeholders.
Furthermore, the PLA-Navy (PLAN) Marine Corps (PLANMC) has begun training on the PLAN's first amphibious helicopter assault ship (LHA). This is likely a part of the vessel's initial qualifications for operational status. Notably, according to the United States Pentagon's China report, PLAN LHAs will be capable of delivering PLANMC ground and air forces throughout East Asia, the Indian Ocean, and the western Pacific Ocean. These forces include amphibious and non-amphibious combat units.
Half of the World's ISR Systems
Additionally, the PLANMC is almost certainly serving a force protection role on PLAN ships operating beyond the First Island Chain. They are capable of repelling an assault from the sea and conducting visit, board, search, and seizure (VBSS) operations in the Indian Ocean, the Philippine Sea, and the Pacific Ocean.
It is well known that China's PLA owns and operates about half of the world's intelligence, surveillance, and reconnaissance (ISR) systems. Most of them are capable of supporting the monitoring, tracking, and targeting of the US, its allies, and partners worldwide, especially across the Indo-Pacific region. The satellites also allow the PLA to monitor potential regional flashpoints. These include the Korean Peninsula, Taiwan, the Indian Ocean, and the South China Sea.
Sri Lanka's Strategic Significance
In my May 2023 column, I argued how China has mastered the art of using economic leverage to achieve politico-strategic ends. It has become a predictable weapon in China's geopolitical toolkit. And Sri Lanka is amongst the most visible manifestations of this Chinese strategy. Sensing not to lose the edge in gaining strategically in Sri Lanka, Beijing continues to eye controlling Lanka's strategic ports. Beijing is also strengthening its surveillance and domination in the entire Indian Ocean Region.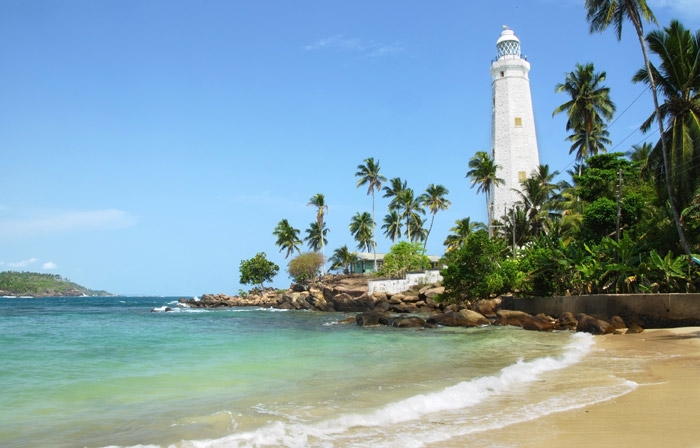 Towards achieving this objective, Beijing launched a proposition to set up a Chinese radar base in the jungles near Dondra Bay. The bay is situated on Sri Lanka's southernmost tip — covered in detail in my April 2023 column.
Chinese control of Sri Lanka's Hambantota port could create potential military advantages for its PLAN. For example, it would give the PLAN access and pre-positioning necessary logistics support to sustain naval deployments in the Indian Ocean Region. The latest move to dock Shi Yan 6 at the Colombo and Hambantota port is just one episode of a very well-planned Chinese series, designed to ultimately realize its greater blue-water naval ambitions.
RELATED:
Author: Dr Monika Chansoria
Dr Monika Chansoria is a Senior Fellow at The Japan Institute of International Affairs in Tokyo and the author of five books on Asian security. The views expressed here are those of the author and do not reflect the views of any organization with which the author is affiliated. Follow her column, "All Politics is Global" on JAPAN Forward, and on Twitter @MonikaChansoria.