[All Politics is Global] Chinese Money Drives Sri Lanka to the Edge for Beijing's Strategic Gain
Sri Lanka remains extremely vulnerable to China's predatory economic tentacles, with grave implications for key stakeholders such as India and Japan.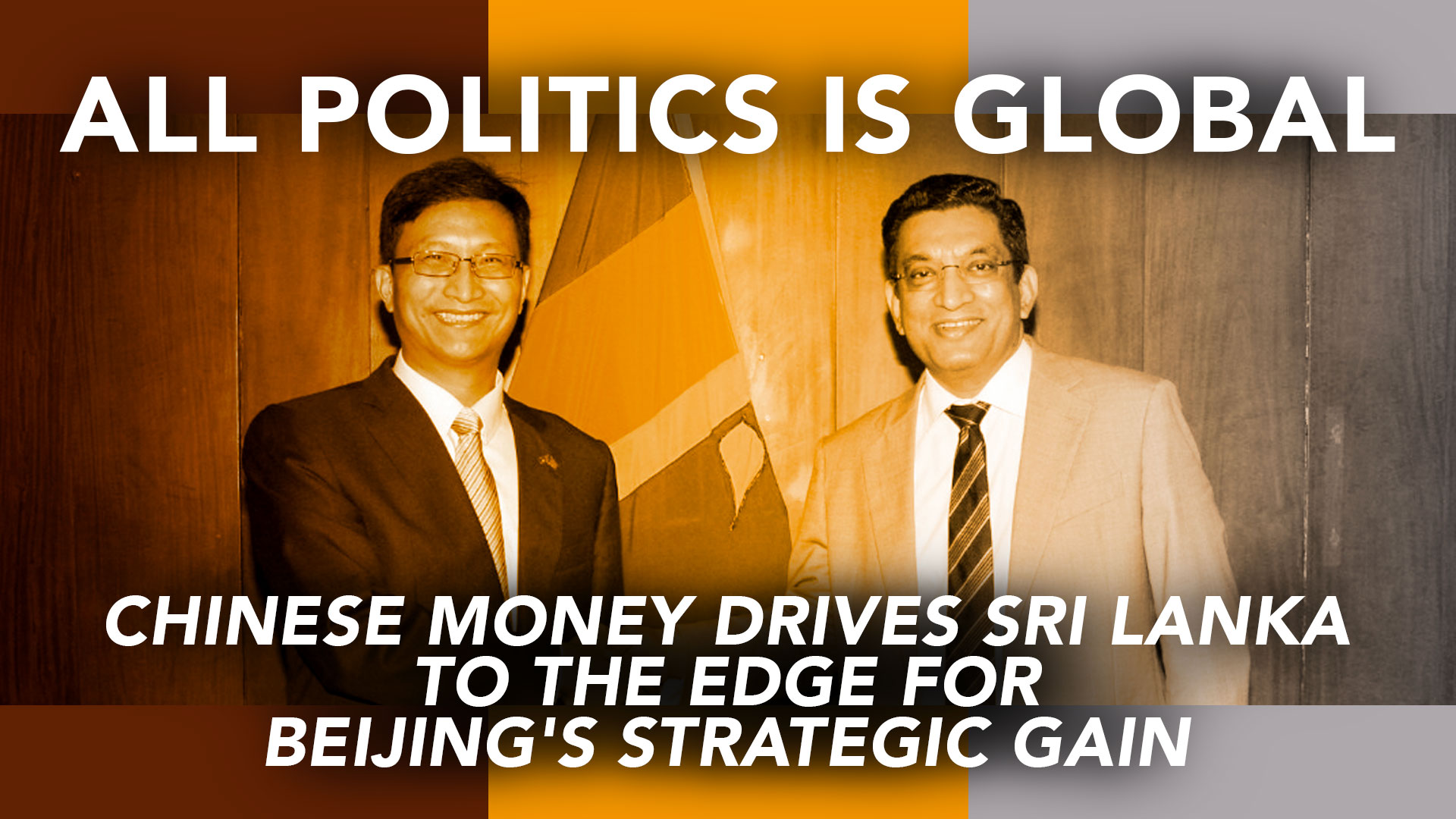 Using economic leverage for achieving politico-strategic ends has become a predictable choice in China's geopolitical toolkit. An added phenomenon to this strategy is the application of blunt coercion. This gives rise to obvious questions in the case of many lesser-developed and impoverished economies, like Sri Lanka. What is the magnitude of the vulnerability of these nations that have deep-rooted economic ties with China? And, how are they are impacted by the changing scenarios of political headwinds and geostrategic pressures?
Asia perhaps tops the list of countries where China has experimented with using economic levers in coercive ways. Beijing has mastered realpolitik techniques of linking economics to politics to geostrategy. Alarmingly, its blunt geostrategic coercion has taken shape to become a sort of "new normal."
Moreover, Beijing's statecraft has honed an added feature in this coercive toolkit. When its activities, influence or interference are exposed, regionally and internationally, it turns to its strategy of using coercive leverage.
China wields its economic power through avenues such as Chinese foreign direct investment, politico-economic preferences, and advantageous contracts with state-owned enterprises and firms in the target countries. The extent to which these nations have recognized and resisted Beijing's geostrategic plunder varies from case to case.
An Unprecedented Economic Catastrophe
Nevertheless, the weaker the recipient nation-state, the more susceptible it becomes to crumbling under Chinese pressure. Beijing's immediate and extended Asian orbit is replete with such examples. In Sri Lanka's case, major lenders such as China have been at the center of the economic crisis in the embattled island nation. Paradoxically, China happens to be the world's largest bilateral lender.
The 22 million Lankan people faced their worst economic crisis in seven decades in 2022. This unprecedented economic catastrophe caused a significant socio-economic setback too, with rising unemployment, rocketing inflation, as well as increasing poverty.
The crisis arose primarily owing to gross mismanagement of the country's macroeconomic policies. This further led to severe foreign exchange shortages and a decline in government revenue. One of the principal reasons behind Sri Lanka's economic collapse, however, is its unsustainable debt, accompanied by massive white elephant projects undertaken via enormous loans from China.
Toward the end of 2022, Sri Lanka owed Chinese lenders $7.4 billion USD. This is nearly one-fifth of the country's public external debt, as per estimates by the China Africa Research Initiative.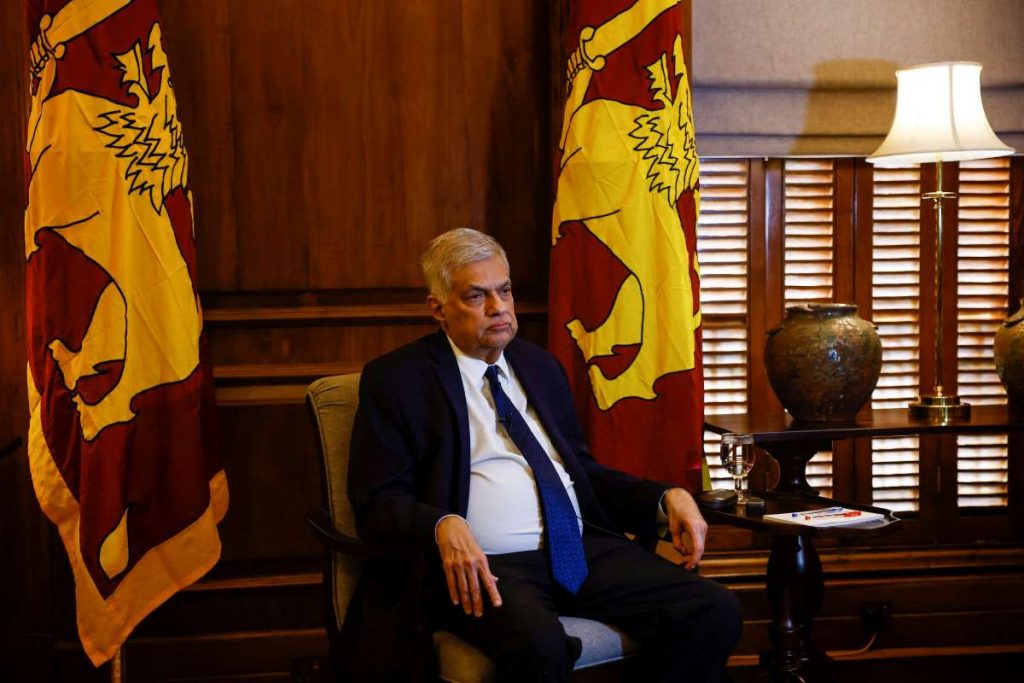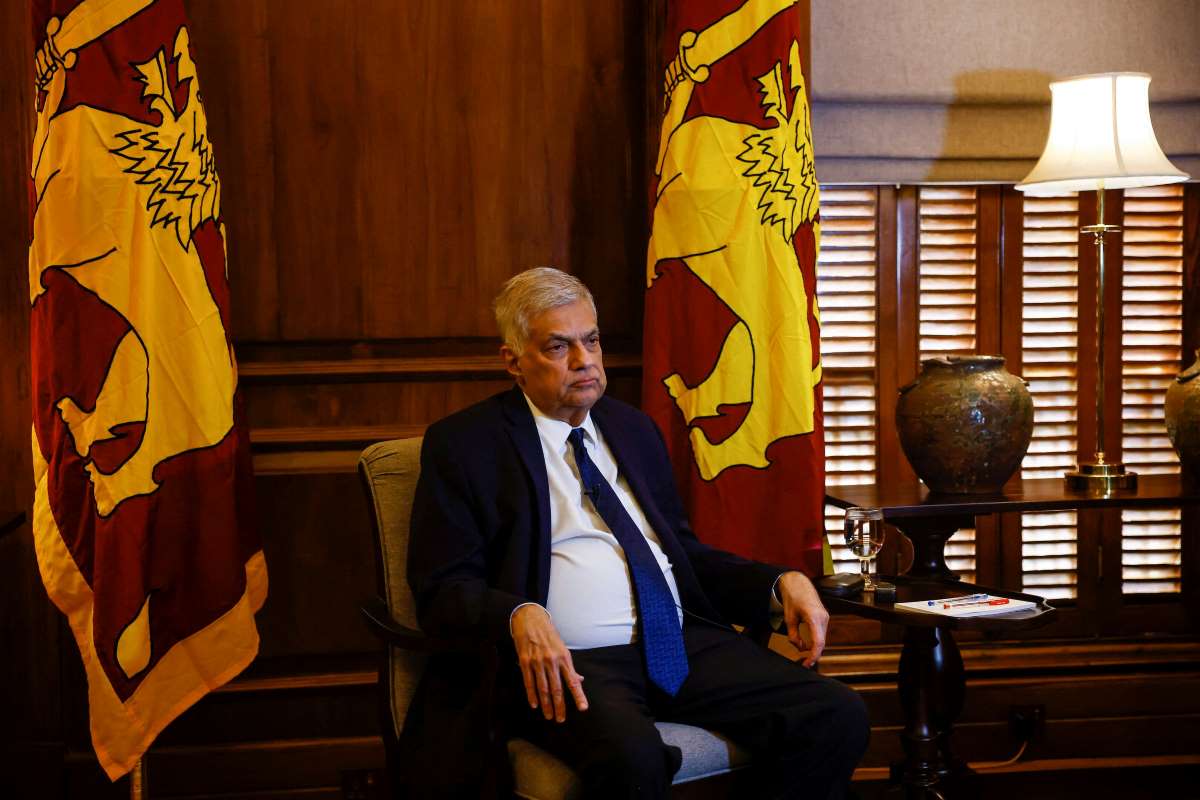 The Need for Debt Relief in Sustainable Terms
These economic realities need to be read in reference to Sri Lanka's geostrategic vitality. The latter is at the nucleus of the Indian Ocean Region and remains critical to sea-lane security. It plays a key role in the connectivity of ports in South Asia to the Middle East and East Africa. Given these dynamics, the Export-Import Bank of China offered Sri Lanka a two-year debt moratorium in January 2023.
Interestingly, Beijing's relief and assurances to Colombo are not "comprehensive" in acknowledging debt restructuring parameters from the IMF for middle-income countries including the latter. China, seemingly, is only pointing towards the rebuilding of foreign exchange reserves for Sri Lanka, without referencing ratios for debt and financing needs.
Moreover, Sri Lanka is just one case in point. There are numerous other such small and lesser developed nations which are also in distress. And Beijing needs to be pushed further to offer debt relief in sustainable terms to these countries.
Sri Lankan Minister of Foreign Affairs Ali Sabry recently said, "China is our friend, we need to deal with them and work with them." Clearly, though, "dealing with China" is no cakewalk.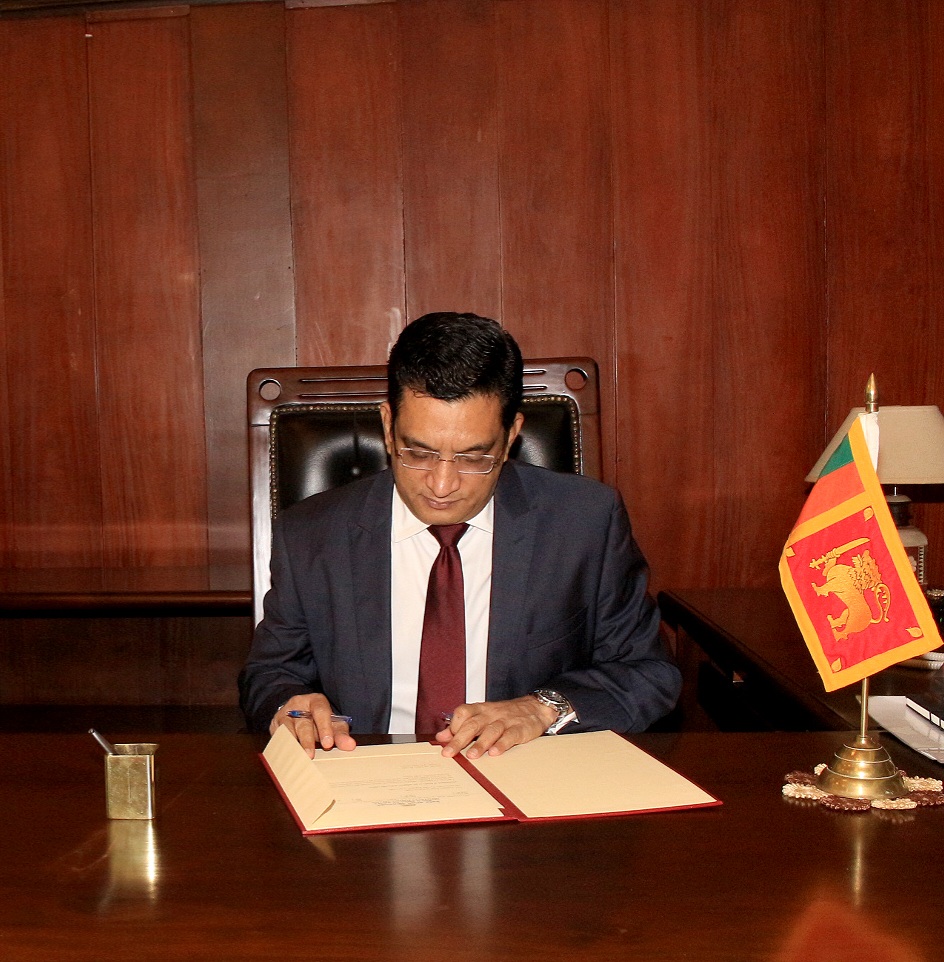 Domination in the Indian Ocean Region
Recently, in April 2023, the Sri Lankan cabinet endorsed a proposal to authorize its Finance Ministry to proceed with negotiations seeking a $350 million USD loan and another $1.5 million USD grant from the Asian Development Bank (ADB). This financial assistance is being sought to carry out policy implementation in keeping with its $3 billion USD program with the IMF. While Sri Lanka has worked out the program with the IMF for economic recovery, the ADB and World Bank have pledged assistance in its implementation.
Sensing not to lose the edge in gaining strategically in Sri Lanka, China has timed its decision of offering a two-year debt moratorium. Beijing continues to eye controlling Lanka's strategic ports, as well as strengthening its surveillance and domination in the Indian Ocean Region. Towards achieving this objective, Beijing has launched a proposition to set up a Chinese radar base in the jungles near Dondra Bay, situated on Sri Lanka's southernmost tip. This was covered in my April 2023 JAPAN Forward column.
In all, the vulnerability of Sri Lanka falling prey geostrategically to China's predatory economic tentacles continues unabated. Worse still, the impact of these devious strategic designs shall not just be felt by Sri Lanka alone. It will also impact major players and stakeholders, crucially including India and Japan.

RELATED:

Author: Dr Monika Chansoria
Dr Monika Chansoria is a Senior Fellow at The Japan Institute of International Affairs in Tokyo and the author of five books on Asian security. The views expressed here are those of the author and do not reflect the views of any organization with which the author is affiliated. Follow her column, "All Politics is Global" on JAPAN Forward, and on Twitter @MonikaChansoria.