Alliances Remains A Pillar of the United States' Indo-Pacific Strategy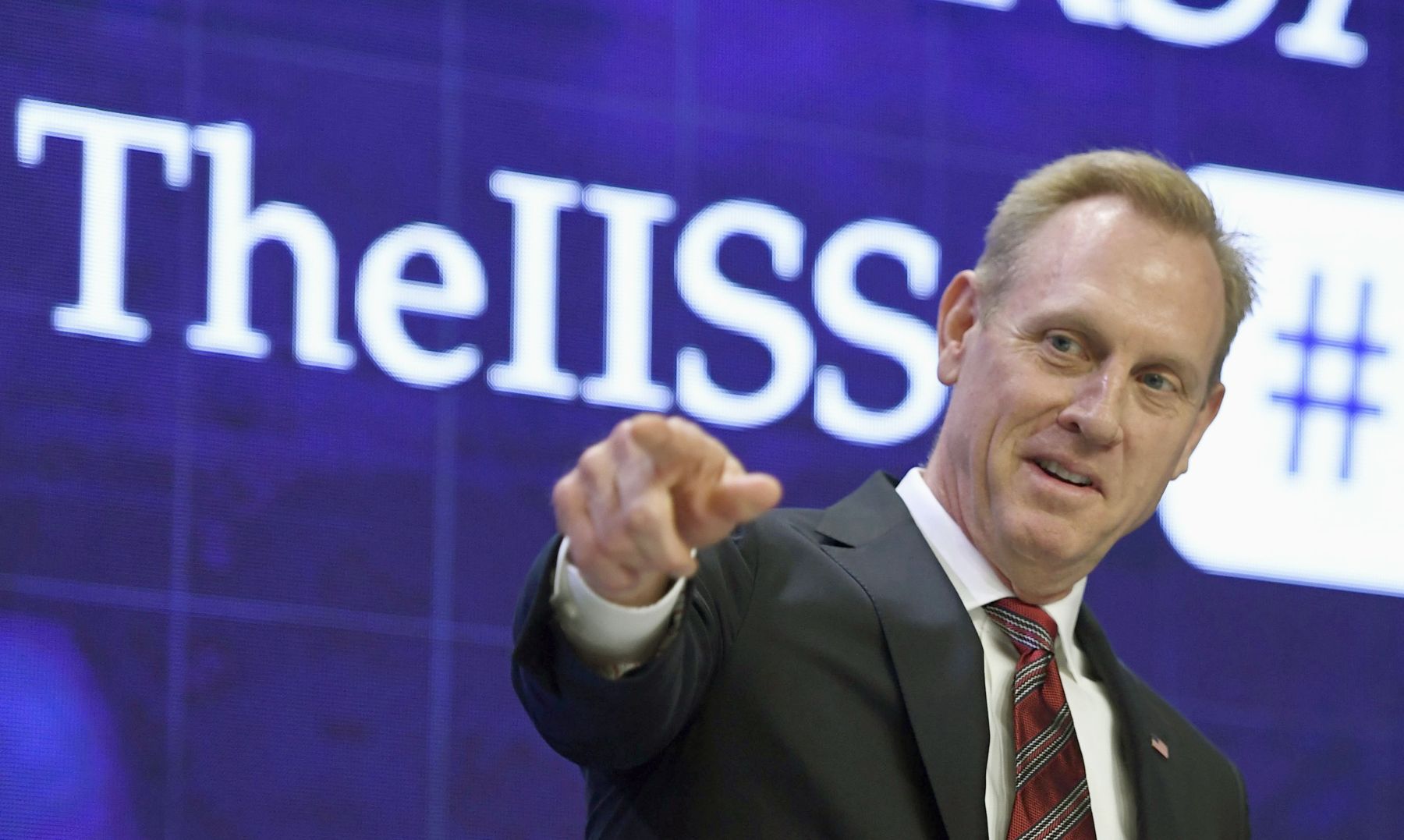 Acting Secretary of Defense Patrick Shanahan announced the United States' Indo-Pacific Strategy at the 2019 Asia Security Summit in Singapore, known as the Shangri-La Dialogue, vowing to take over his predecessor Jim Mattis's basic policy of U.S. engagement in Asia and giving priority to alliances.
Shanahan is expected to officially assume the post of defense secretary after congressional confirmation. His pledge to follow the policy of his predecessor, who had earned the trust of U.S. allies, is likely to relieve Japan and other U.S. Indo-Pacific allies and partners of concerns about the impact of personnel change.
China Urged Not to Erode Other Nations' Sovereignty
In his Shangri-La Dialogue speech, Shanahan made clear that he would adhere to the national defense strategy released by Mattis in January 2018. The document cited as primary concern to U.S. national security the strategic competition with "revisionist" powers like China that seek to alter the postwar international order.
Shanahan said the Indo-Pacific Strategy report was prepared to implement the national defense strategy in the Indo-Pacific region. The report was then released by the Pentagon.
When outlining the Indo-Pacific strategy, Shanahan reaffirmed the continued engagement of the U.S. in the Indo-Pacific region and cited strengthening alliances and partnerships as one of the strategy's three pillars. The other two were investments in U.S. military preparedness and the development of a multi-layered security network in the region.
Shanahan also urged U.S. allies and partners to contribute their fair share by investing sufficiently in their own defense.
"No one nation can — or should — dominate the Indo-Pacific," Shanahan said with China in mind. "Perhaps the greatest long-term threat to the vital interests of states across this region comes from actors who seek to undermine […] the rules-based international order."
He effectively denounced China for militarizing the South China Sea, using influence operations to interfere in the domestic politics of other nations, engaging in "predatory economics" accompanying its Belt and Road initiative to expand global influence, and promoting state-sponsored theft of other nations' technology.
"Behavior that erodes other nations' sovereignty and sows distrust of China's intentions must end," he said.
Sino-U.S. Disputes Over Taiwan and South China Sea
China sent National Defense Minister Wei Fenghe to the latest Shangri-La Dialogue. He was the first Chinese defense minister to attend the dialogue in eight years and the second in history, indicating China's unusual focus on the security conference.
China might have felt that some responsible official should rebut criticism against China's military activities. As expected, the Chinese defense minister clashed with Shanahan over Taiwan and South China Sea issues.
While Shanahan noted that the U. S. would continue to make defense articles and services available to Taiwan for its self-defense, Wei countered that "the Taiwan question bears on China's sovereignty."
Wei added, "If anyone dares to split Taiwan from China, the Chinese military has no choice but to fight at all costs for national unity."
Responding to criticism against China's militarization of the South China Sea, Wei said, "It is the legitimate right of a sovereign state to carry out construction on its own territory…. Some countries outside the region come to the South China Sea to flex muscles," he said, describing the freedom of navigation operation by the U.S. and other militaries as destabilizing.
"We shall never give up our legitimate rights and interests," Wei declared, demonstrating the deep-rooted U.S.-China military rivalry.
(A version of this article was first published by the Japan Institute for National Fundamentals, Speaking Out #596, on June 5, 2019.)
Author: Yasushi Tomiyama
Yasushi Tomiyama is a senior research fellow and planning committee member at the Japan Institute for National Fundamentals, and a former foreign news editor and bureau chief at Washington, D.C., London, and Bangkok for the Jiji Press.