Why Not a Joint Ceremony at Sea to Remember the Battle of Okinawa?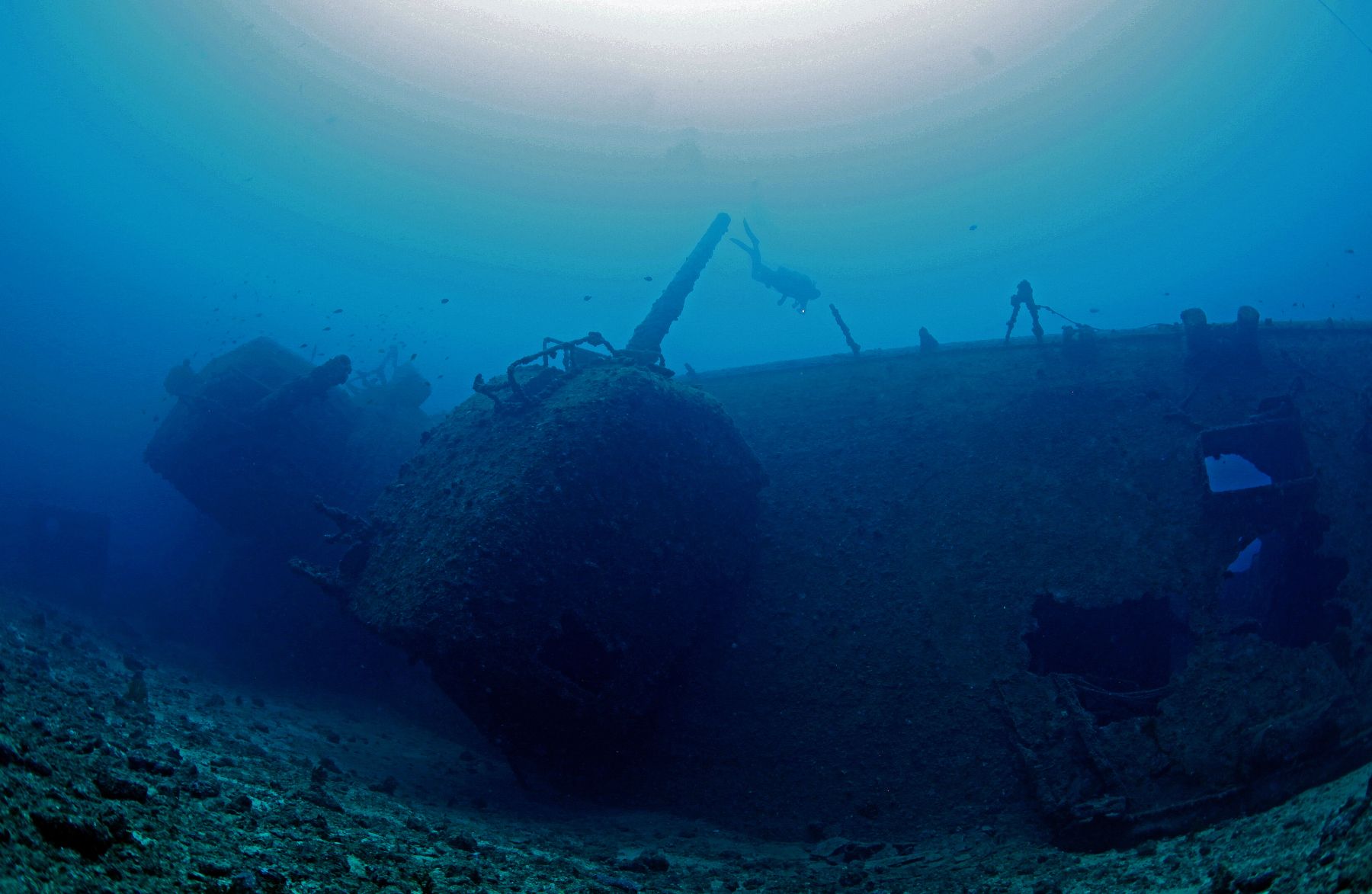 Later this week, I will have the honor of attending the memorial ceremony of the Battle of Okinawa, which took place 74 years ago. Organized resistance finished on June 23, and thus this day is commemorated as the end of the battle.
The ceremony takes place at Mabuni Hill, where the prefecture's Peace Memorial Park and Cornerstone of Peace, unveiled in 1995, are located.
Overcoming the Wartime History
I have a relative listed on one of the walls and have previously visited the park and paid my respects to him and the countless others who died on both sides of the conflict. (My father was also in the battle, but survived obviously, as I am here.)
However, this time, I am especially interested in spending the day with my Okinawan friends, all of whom lost family members, and reflect on how far the relationship between Okinawa Prefecture and Japan as a whole with the United States has come. And how much further it still has to go.
In recent years, the two countries have seen dramatic advances in overcoming historical differences. During the last year of his presidency, Barack Obama visited Hiroshima with Prime Minister Shinzo Abe, which included a touching embrace with victims of the atomic bomb.
Furthermore, later that same year Abe visited Pearl Harbor with Obama and met with victims on the 75th anniversary of the December 7 attack. It was not the first time for a prime minister to visit Pearl Harbor. Shigeru Yoshida, for example, did so in 1951. However, it was the first time to do so in an official capacity.
Japan's Interest in Identifying the Wartime Missing
Little known is the fact that during the Prime Minister's December 2016 trip to Hawaii, he also visited the Defense POW/MIA Accounting Agency (DPAA), located at nearby Hickam Air Force Base. This is the agency responsible for locating and identifying missing U.S. personnel from past conflicts. Importantly, it also increasingly helps allies and former enemies identify and locate their own missing in the process, and provides educational, technical, and fiscal support for them as well.
Abe and those close to him, such as Upper House Member and close advisor Seiichi Eto, have shown a strong interest in recovering Japan's World War II missing. They would also like to see Japan develop the technical capabilities to identify remains through improved DNA analysis, etc. Hence, their visit to DPAA, which was formerly known as the Joint POW/MIA Accounting Command until early 2015.
That Abe was the first-ever head of government to visit there demonstrates the high concern he places on the issue. Indeed, no U.S. president is known to have gone there, either.
Working Together to Move Beyond the Losses
According to DPAA's website, there are more than 82,000 Americans still missing from previous conflicts, of which 75 percent of the losses are from the Indo-Pacific region. They include missing Americans from World War II and the Korean and Vietnam wars. Significantly, more than 41,000 of the missing are presumed lost at sea, either from damaged or sunken ships or aircraft losses over water.
In contrast, Japan has an estimated 1.12 million persons missing from the war. This does not include those whose remains were found but could not be identified at the time due to technological and other limitations. The latter are honored at Chidorigafuchi, the national memorial for the unidentified remains of Japanese soldiers and sailors.
Thus, not only are the United States and Japan moving beyond history, but they are also working together on identifying remains of lost personnel. In many cases, the warriors of both countries died in heated battle together at the same site.
During his visit to Chidorigafuchi in July 2018, Kelly McKeague, the director of DPAA, stated, "There is no greater way for former enemies to show their friendship than to help each other in recovering their fallen soldiers, identifying them, and returning them to their families and nations."
He added, "With the 75th Anniversary of World War II on the horizon, cooperation in personnel accounting activities would offer opportunities to show how far the friendship and alliance between the U.S. and Japan has progressed."
Opportunity for At-Sea Memorial for the 75th Anniversary
In this spirit, I would like to propose an overlooked opportunity — that of an at-sea memorial ceremony for those who died in the Battle of Okinawa.
On the U.S. side, approximately 5,000 of the 12,500 who died were Navy personnel, and most of them died at sea or in aircraft losses. U.S. Marines and Army (including Army Air Forces) personnel also died at sea.
On the Japanese side, the exact numbers are unknown, but experts estimate it to be in the tens of thousands. This not only Imperial Japanese Navy personnel, but also the Imperial Japanese Army personnel who died on sunken transport ships or in aircraft losses.
Moreover, there were merchant marines and civilians on cargo and evacuation ships, like those Tsushima-maru transporting 834 students from Naha to Kagoshima that was torpedoed. As a result, approximately 775 children died.
Despite the intensity of the fighting at sea, in the air, and on land between the two countries during World War II, they have built a strong alliance and relationship in the postwar. One of the key components of this was the relatively quick restoration of a close partnership between the U.S. Navy and the Imperial Japanese Navy, which eventually became the current Maritime Self-Defense Force after a couple of iterations.
The development of this relationship has been well-documented by such writers as retired U.S. naval officer and Japan expert Dr. James Auer, a frequent commentator in these pages. Another example is Professor and one-time senior official in the Japanese embassy in Washington Naoyuki Agawa, who has described it as a "Friendship Across the Seas."
I am sure both men, who have each worked especially hard in their own ways on behalf of the U.S.-Japan relationship, would heartily endorse such a joint ceremony.
Importantly, this idea for a joint ceremony at sea originated with an older local man of their generation from Okinawa Prefecture. He is an individual both aware of the sacrifices Japan made on behalf of Okinawa during the battle (personnel, for example, from every prefecture were sent to Okinawa to help defend it despite the odds) and the advances the two countries have made in the interim.
Moreover, he is aware that without a continued U.S. military presence in Okinawa today the future for Japan is bleak.
Broadening Participation for Next Year's 75th Anniversary
I would like to add to this idea by asking that Britain and other Commonwealth nations, especially Canada, Australia, and New Zealand, also be invited to participate since many of their forces also died at sea during the Battle of Okinawa. Their personnel were part of Task Force 57, comprised of the royal navies of those countries.
As Japan expands its naval and military cooperation (it has acquisition and cross-servicing agreements with Britain and Australia, for example), honoring the service of all sailors and military personnel, merchant marines, and civilian victims will be an important bond for the future as the countries forge what I call the "New Alliance."
I hope especially the U.S. and Japanese governments will take up this bilateral call for a joint or multilateral ceremony at sea next year for the 75th anniversary of the battle. It would represent a further step in the process of overcoming history but honoring the past, while strengthening our relationship for the future.
(Click here to read the article in Japanese.)
Author: Robert D. Eldridge
Robert Eldridge is a former tenured associate professor of U.S.-Japan relations at Osaka University and once-political advisor for the U.S. Marines in Hawaii (2004-2005) and Japan (2009-2015). His latest book is The Japan Self-Defense Forces Law: Translation, History, and Analysis (Cambridge Scholars Publishing, 2019).