Ancient Scenery Gets New Audiences at Refurbished Kiyotsukyo Gorge Tunnel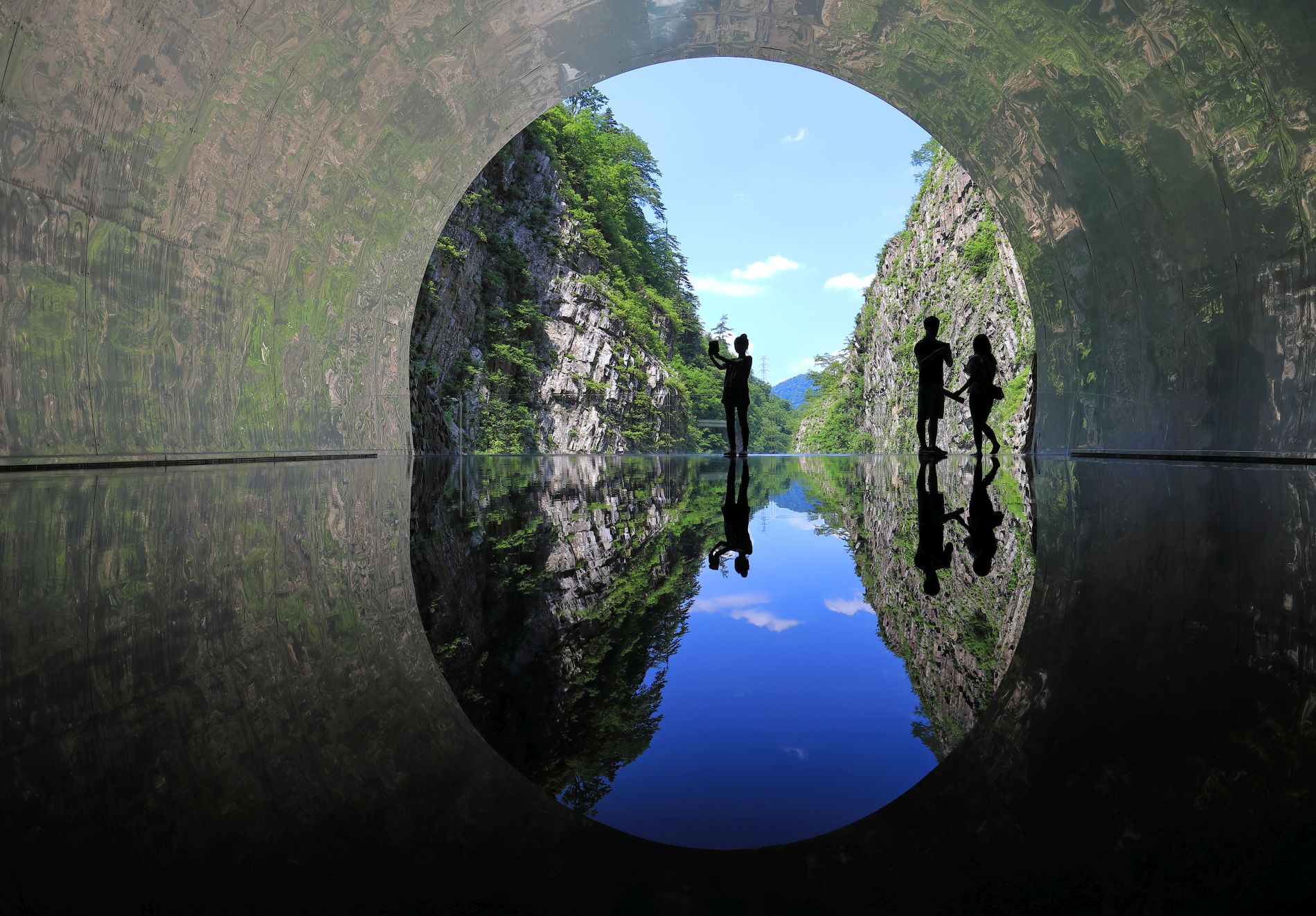 The Kiyotsukyo Gorge Tunnel (Tokamachi City, Niigata Prefecture) is enveloped in chilly air as I walk through. After about a 20-minute stroll, the 750-meter passageway brings me to the end of the tunnel.
Here, I am surrounded by an enclosed space that makes me feel like I have wandered into an unknown world. An installation of a shallow pool of water reflects the view of the V-shaped gorge outside the tunnel. In turn, the reflection gives off an infinite illusion of the sky and the ground merged into one.
Last spring, the entire tunnel was refurbished with artistic designs.
A Scenic Beauty Gets Tunnel Access
Having a reputation for being one of the three most impressive canyons in Japan, Kiyotsukyo Gorge is a scenic beauty. In older times, a walking path around the valleys served as a spectacular sightseeing location.
However, the trail could also be a forbidding hike for visitors. Avalanches, landslides, and fall accidents were frequent. Finally, in 1988, the trail was closed down after a rock fall that resulted in a fatal accident.
In 2008, a pedestrian tunnel for sightseeing purposes was constructed so that visitors could safely enjoy the scenic gorge, which is also a national park.
The tunnel was drilled along the river with four viewpoints set up where the gorge's unusual rock formations could be observed close at hand. It was a popular tourism spot when it first opened. However, visitor numbers dwindled in recent years.
Artistic Collaboration Brings Transformation and Crowds
In 2018, the city that manages the site collaborated on a restoration project with Echigo-Tsumari Triennale, an art festival held in the region once every three years. The result was the transformation of the tunnel space into an "artwork."
The restoration had a great impact, capturing younger crowds as well as foreign tourists. As a result, the number of visitors in 2018 notched up to 183,000 people, a threefold increase compared to the previous year.
Nature's Own Artistry
At the final viewpoint, after taking some time to indulge in the artistic atmosphere generated by the reflecting pool, I take a few steps forward to the tunnel's opening.
Suddenly, the perspective expands. Here, spread out before my eyes, is a magnificent work of art, created by nature's own canyon walls and limpid water streams, interwoven since ancient times.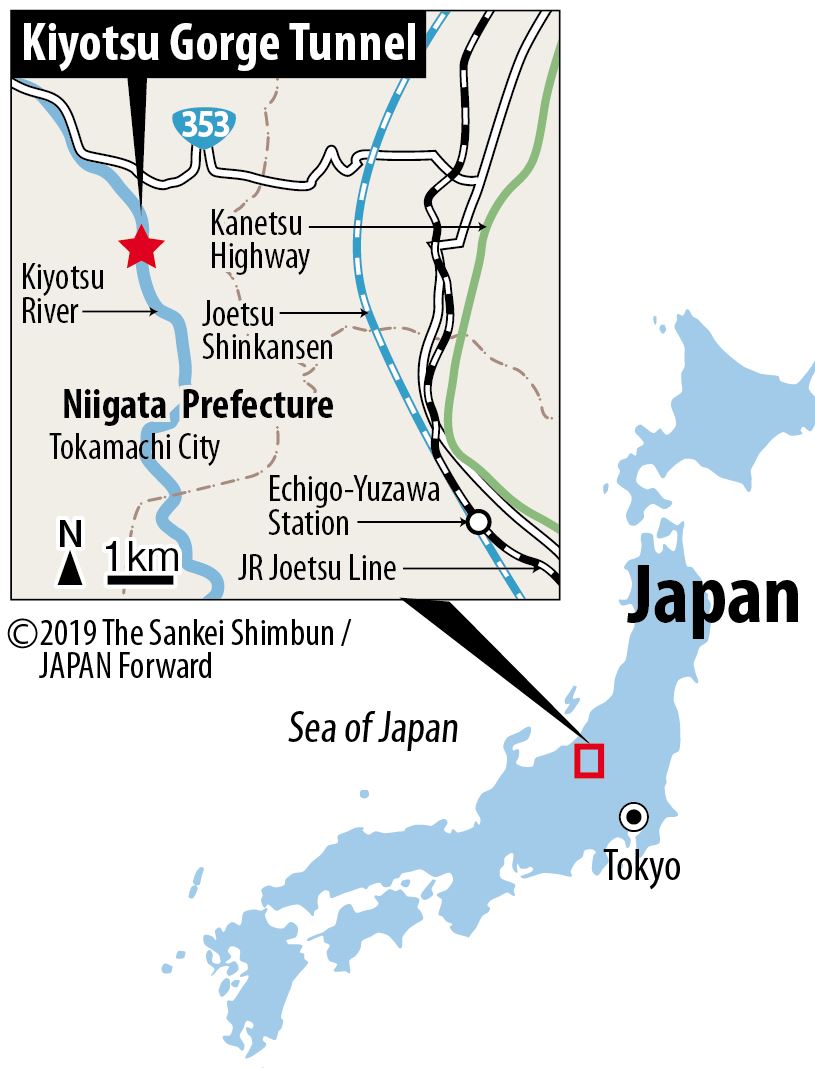 (The video can be viewed on YouTube's Sankei News Channel.)
Author: Kengo Matsumoto, The Sankei Shimbun, Photo News Department