'Animal Crossing: New Horizons' and the Many Ways Nintendo is Winning vs Pandemic Slump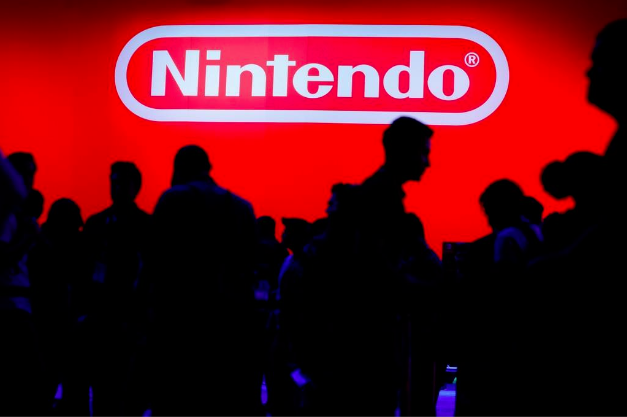 2020 is turning out to be far beyond anyone's economic predictions. The Bank of Japan — especially with the Tokyo 2020 Olympics and Paralympics in the works — had predicted in January 2020 economic growth during the year would continue at an "accelerated pace."
Since then, industries such as tourism, food, and entertainment have suffered. Sectors that rely heavily on supply chains such as automobile industries took a heavy hit, while millions of people were stuck at home all around the world as lockdowns followed declarations of emergency.
However, there are examples of silver linings, and some companies are coming out of this crisis stronger than ever. One such company is Nintendo, which has registered impressively high profits in the first quarter of the 2020 financial year (April 1, 2020 to March 31, 2021), and is showing no signs of stopping.
With merely a rumor going around that the high-tech giant might release a new console in 2021, the good news promises to continue. Here we take a look at some features of the company's success.
Nintendo's Stellar Q1 2020 Financial Results
The Kyoto-based company in the first week of August 2020 announced that it had registered a 428% increase in operating profits in the quarter between April and June 2020, jumping from ¥27.428 billion JPY (about $259 million USD) to ¥144.7 billion JPY (about $1.366 billion USD) in one year.
The company registered a 108% jump in total sales, coming in at ¥358.1 billion JPY (about $3.34 billion USD) compared to 172,111 million JPY ($1.6 billion USD) in the same quarter in 2019.
Nintendo is also clearly expanding its standing abroad, as in fact more than 75% of its sales were outside of Japan.
This incredible spike in profits coincided with the period when a large portion of the world, including Japan, was stuck at home due to the global COVID-19 pandemic containment measures.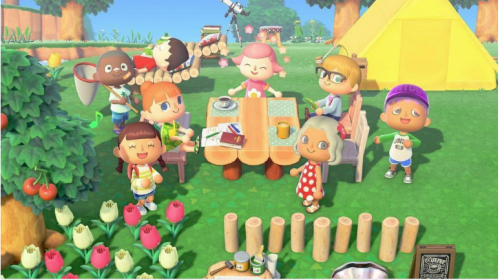 One reason for its success can be found in Nintendo's fiscal year end release (March 31, 2020) of the now almost ubiquitous game, Animal Crossing: New Horizons. With its utopic personal islands, the game allowed escapism in a fantasy world where users fish, sell radishes, hold weddings, and interact with friends and family online.
According to the numbers released by the company, Nintendo sold 10.63 million units of the game between April and June, reaching a total of 22.40 million units. Those sales alone quickly put it in the top 50 selling games in the company's history.
To give some perspective, according to Guinness World Records, the bestselling video game for Nintendo DS, New Super Mario Bros. (2006), sold nearly 30 million units.
Perhaps due to the game's escapist calming nature, many stars, athletes, companies and brands participated in it, leading it to reflect different countries' fashion and cultures, and issues, to become a cultural phenomenon of the time.
In terms of hardware, Nintendo's sales went up to 5.68 million units in the first quarter of the 2020 financial year — a 166.6% increase, year-on-year. More than half of these sales ー over 3 million units ー were of Nintendo Switch. Another 2.62 million units were of Nintendo Switch Lite.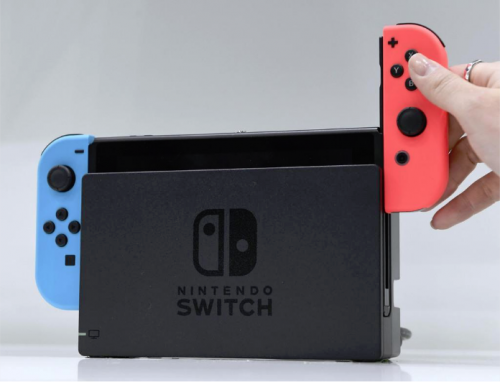 This is especially surprising, considering that Nintendo suffered from supply chain issues for a short period starting in February due to its reliance on parts from China, leading to a shortage of Nintendo Switch all over the world.
By the end of June, the company had released a statement, saying that bottlenecks due to the supply chain problems were almost back to normal.
However, Nintendo Switch is still so popular that, according to a report by Nihon Keizai Shimbun on August 14, the price even in the second hand market is on average 10% higher than the official price of a new machine.
A History of Success
Without doing a panorama of Nintendo's past achievements, the company has collected a range of successes over the last 30 years.
Starting in the Meiji era at the end of the 19th century as a company selling colorful game cards, it jumped into the video game horizon early and has stepped up to be a major corporate presence in the console and video game industry since the 1970s and 1980s.
Nintendo launched its first console called Nintendo Entertainment System in the United States in 1986.
Nineties generation kids will of course remember the first handheld console called Game Boy, released in 1989. The console sold over 118 million units, popularizing handheld consoles before the age of smartphones.
Then came the Nintendo DS console, handheld with its characteristic dual screen, first released globally in 2004. The machine became a historic pinnacle in the industry, selling more than 154 million units, making it Nintendo's most-sold console to date.
In terms of titles, Nintendo can be credited with the Super Mario series, which is the bestselling video game series of all time, according to Guinness World Records.
There are also other household names, such as the Legend of Zelda, and of course the start of a historic relation with the Pokémon franchise, commencing with the Pokémon Red and Pokémon Blue release for Game Boy in 1998.
How the Pandemic is Transforming the World of Gaming
Video games in general have been gaining more ground as a form of entertainment over the past years.
Just to give an example, in December the Game Awards 2019 registered a record-breaking 45 million live streams, more than double the TV views for the Academy Awards the same year.
It's no secret that the "stay home" lifestyle necessitated by the pandemic has been transforming the world of video gaming as well.
Bloomberg summarized several charts showing how video gaming companies have done well during the pandemic, including Activision Blizzard and Sony. Their analysis pointed out that "more people are playing and watching other people play."
According to Japan IGN Editor-in-Chief Daniel Robson, there is a clear trend of increased consumption of video game content.
"If you look at the numbers, video gaming time [played] is up, video streaming time is up. I think there is definitely an appetite for this type of content," Robson told JAPAN Forward on August 31.
The difficulty in venturing out of the house accelerated the already trending uptick of online game downloads. This is seen also with Nintendo's registered increase of download-only software sales by 229% between April and June 2020.
To add to this, Nintendo has historically acted as a bit of a black sheep compared to other companies, by among other things foregoing famously popular video game-related events such as Tokyo Game Show in most years.
In the time of the pandemic, where events are increasing live streamed online, theirs might just be another winning strategy.
What is Next For Nintendo?
The momentum of the Kyoto-based company doesn't seem to be stopping, because although other companies have also registered an increase in video game play, none seem to have done as well.
Sony, which is diversified into many fields well beyond gaming hard and software, registered a 1.1% decrease in operating profits in the first quarter of 2020 compared to 2019, a figure which was much better than analysts had estimated.
Japanese video game company Capcom, which released new game software titled Resident Evil in April in time for the peak of the pandemic in many countries, also registered an increase in profits between April and June, but the numbers pale in comparison to Nintendo's Animal Crossing.
In July, Nintendo released the new game title Paper Mario: The Origami King, and it is set to release Pikmin 3 Deluxe in October.
There was even a rumor running rampant on August 25 that Nintendo was planning to release a new updated Nintendo Switch in early 2021, according to reports by Bloomberg and Taiwan's Daily Economic News.
Nintendo has refrained from making comments, but reports claim that the updated console could feature 4K display and updated processing.
If the reports are true, this could coincide with competing companies' release of new consoles in the Christmas shopping season, including Microsoft's Xbox X series and Sony PlayStation 5.
Recognizing the market is far from saturated despite the competition — and with the pandemic showing no signs of letting up — Nintendo seems to be en route for bigger and greater things. We can only wait for what it serves up next.
Author: Arielle Busetto