Japan to Start Allowing Re-Entry of Visa Holders in September 2020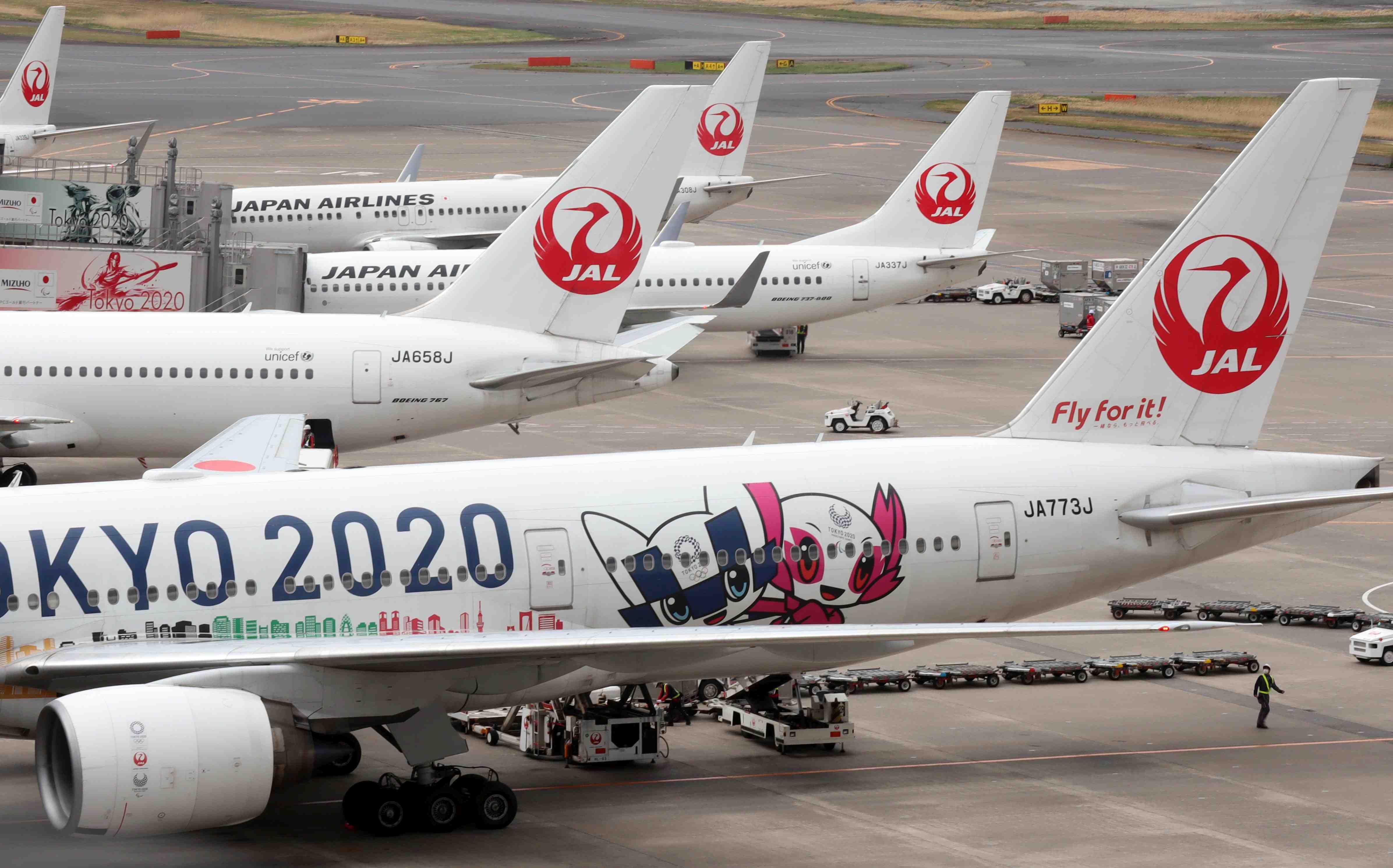 (We are updating this page as new information from the government comes in. Please bookmark it for fresh advisories.)
(AS OF SEPTEMBER 3, 2020) 
The Japanese government started allowing foreign visa holders to re-enter Japan starting on September 1, 2020.
Japan enacted a travel ban in early April, restricting entry to foreign nationals from 146 countries all over the world. Over the following months, the travel ban was updated to forbid entry to foreign nationals entering from 159 countries and regions in an attempt to curb the spread of the novel coronavirus.
The ban applied to all foreign nationals, including tourists and short-term business travelers, as well as permanent residents, exchange students, and temporary workers. The last three types of visa holders would not be allowed re-entry, regardless of visa status, if they were outside of Japan when the ban went into effect or left Japan after the ban was already in place.  
Contrary to some reports, this situation was by no means unique to Japan, but one which left many people stuck in several countries.
In principle, re-entry under special humanitarian circumstances (such as a death in the family) was allowed, but the enforcement was ad hoc and not guaranteed.
Below is how the situation has now changed for foreign visa holders. 
Who Can Re-enter Japan Now?
Before September 1, only Japanese nationals and those foreign nationals with special circumstances could exit then re-enter the country. 
From September 1, more than 2.6 million foreign residents of Japan who have valid visas will be able to leave the country and then come back in again - if they comply with the conditions for re-entry. 
Foreign residents in this group include permanent residents, spouses, family members of Japanese citizens and exchange students, professionals, and foreign workers. 
Visa-holding foreigners with residence status who have been stranded outside of Japan will also be allowed to enter the country. 
According to an estimate by Nihon Keizai Newspaper, as of mid-August there were approximately 300,000 visa-holding foreign residents outside of Japan at that time. Of those, 20,000 had left after the travel ban was put in place. The change of rules in September will make this group of foreign residents eligible for re-entry, again if they comply with the conditions.
It's important to note that having a visa alone is not enough to qualify for re-entry. One must have a visa and a residence permit issued by the Japanese government. 
If you have a visa but are not sure you have a residence permit, make sure to contact the Japanese Embassy or consulate in your area to clarify your specific status at the time you intend to travel, as interpretations of these rules are in flux. 
Conditions for Coming to Japan
In general, everyone with a valid residence status can be allowed back into Japan if they comply with new re-entry precaution measures: 
A valid re-entry permit,

A valid COVID-19 Test Before Coming back to Japan,

A mandatory two-week quarantine in their home (if available) or specially-designated hotel.
The mandatory quarantine is quite self-explanatory, but regarding the re-entry permit and COVID-19 test some of the details are listed below. 
The Re-Entry Permit
Foreign Residents Who Left Before August 31 and/or Do Not Have a Re-entry Permit
. 
Those who departed from Japan before August 31 without receiving a re-entry permit will be required to apply for a Letter of Confirmation of Submitting Required Documentation for Re-entry into Japan issued by the Japanese embassy or consulate in the country or region of stay, before they can re-enter Japan. 
Foreign Residents Leaving Japan after September 1. 
Each foreign visa holder who leaves after September 1 with the intention of returning to Japan will be required to provide an immigration receipt at the time of departure to the emigration officer at the port of exit, such as Narita or Kansai International Airports. The receipt, once verified, will allow re-entry within a specific time. To obtain one, the traveler must submit an application by email in advance to the Immigration Service Agency (ISA) , including a full itinerary and Japan residency information. A list of the information to be included can be found on the last two pages of the application document, here. 
Those leaving Japan from September 1-September 6 will follow an interim procedure, which calls for travelers to give the application directly to the airport (or other exit point) immigration officer (detailed here). (This process will not be available after September 6.)
A Valid COVID-19 Test
One of the terms is a requirement to undergo a valid negative COVID-19 test within 72 hours of boarding a flight to return to Japan and to carry a certificate from the medical institution certifying the negative results. The test can be one of three types: 
(1) nucleic acid amplification test (real time RT-PCR) performed through a nasopharyngeal swab, 
(2) a nucleic acid amplification test (LAMP) tested through saliva, or 
(3) an antigen test. 
The Japanese Ministry of Justice provides a format containing the information required to be filled out at the medical institution carrying out the test. The sample format is on the second to last page of the document, here. 
Depending on sufficient test capacity, passengers will be required to take another PCR test immediately upon arrival in Japan. For most, this will take place at an airport with testing facilities, such as Narita, Haneda and Kansai International airports. 
All passengers arriving from outside of Japan will further be required to honor a two week quarantine period thereafter. 
What Norms Were Imposed Until Now?
When the Japanese government imposed a state of emergency on the country in early April, the normal re-entry form reviewed at the security and emigration checkpoints at airports was removed from use. Re-entry was allowed only on the basis of special humanitarian circumstances (such as death of a family member, medical care, or jury duty), or if the individual held Japanese citizenship.
The Japanese government started steps in early August toward loosening restrictions on the re-entry of foreign residents who had left Japan before the travel ban was in effect.
How About New Visa Applicants?
The Japanese government will not be relaxing the process for most new visa applicants until a later date. People who have successfully applied for a visa but have not yet received their residence card also fall under this category. 
When norms will be relaxed, it has been reported that priority will be given to business travelers, and then to foreign students.
Among exchange students, those sponsored by the Japanese government will be given priority. According to the Ministry of Education, Culture, Sports, Science and Technology (MEXT), they make up approximately 3% of total exchange students in Japan.
Travel To and From Low COVID-19 Countries
Another exception has been granted for business travelers from low-COVID-19 countries. Japan has already reached agreements with Vietnam and Thailand to allow business travel between their countries.
A number of countries are also reaching bilateral agreements with Japan to relax travel restrictions for the post-COVID-19 era. 
Cambodia, Laos, Malaysia and Myanmar are set to resume travel for long-term residents from September 8, on the condition that they take precautionary measures against the virus including a 14-day self-isolation period upon arrival. 
The four countries and Taiwan are among 16 economies with which the Ministry of Foreign Affairs has started negotiations to ease restrictions for long-term foreign residents and those on short-term business trips.
On August 22, the Embassy of the People's Republic of China in Japan announced that those holding valid visas to reside in China could apply for renewal starting September 1. This will aid those Japanese who had temporarily come back to Japan for any reason during the pandemic, but then had been unable to return to China due to tightening travel restrictions.
As recently as August 21, Singapore announced that starting in September, those traveling to the island country for business will be allowed to enter on condition that they self-isolate for 14 days upon arrival. 
Why Allow Re-entry Now?
One key factor driving the change in immigration policy is the increase in Japan's PCR testing capacity.
The Ministry of Health and Welfare previously announced testing capacity would be increased by more than 2.5 times starting in September, reaching up to 11,000 tests a day. Tests will be available at PCR testing centers at Haneda and Narita airports in Tokyo, as well as Kansai International Airport near Osaka.
Some pressure has also come from U.S. and European businesses, which complained of the burden of the travel restrictions on business. According to a survey of 400 European companies carried out by the European Business Council in July, more than 86% of respondents claimed they "felt the burden" of the travel ban; 26% of respondents reported business difficulties or losses.
Japan is not alone. Many countries are beginning to move in the direction of relaxed travel restrictions. On August 21, Singapore and New Zealand reached a bilateral agreement to eliminate the quarantine condition altogether, with the aim of gradually restoring tourist travel as well.
Airlines Take Steps to Meet Increased Demand
With the end of the summer holiday season and the trend of increasing international travel, some airlines are already moving towards meeting the demand for more flights.
Following the global trend, airlines in Japan were heavily impacted by COVID-19 travel bans and months of ups and downs on the conditions for domestic flights. Aside from the direct national regulatory restrictions on airlines, many industries have restricted employee business travel since early in the pandemic. Moreover, a large number of urban residents chose to stay home for the summer out of fear of worsening the virus contagion by traveling. 
As a consequence, airlines have seen a particularly quiet summer in 2020. 
Nevertheless, Japan Airlines (JAL) announced in an August 20 press release that the company would be adding another 14 flights on three international routes starting in September, including to cities like Singapore.
JAL suffered a decrease of more than 26,000 flights over 60 routes during the heavily COVID-19-impacted period between March 29 and September 30. The decision to begin adding routes represents a small fraction of the losses experienced over the past months, but shows a step towards improved conditions for travelers. 
JAPAN Forward will be updating this report as new official information comes in, so make sure to check back in for details.
Author: Arielle Busetto