Anime Taizen: A Century's Worth of Treasures in Japan's First Comprehensive Anime Database
Already encompassing more than 15,000 works starting from 1917, Anime Taizen is a precious, free resource for researchers, fans and the industry.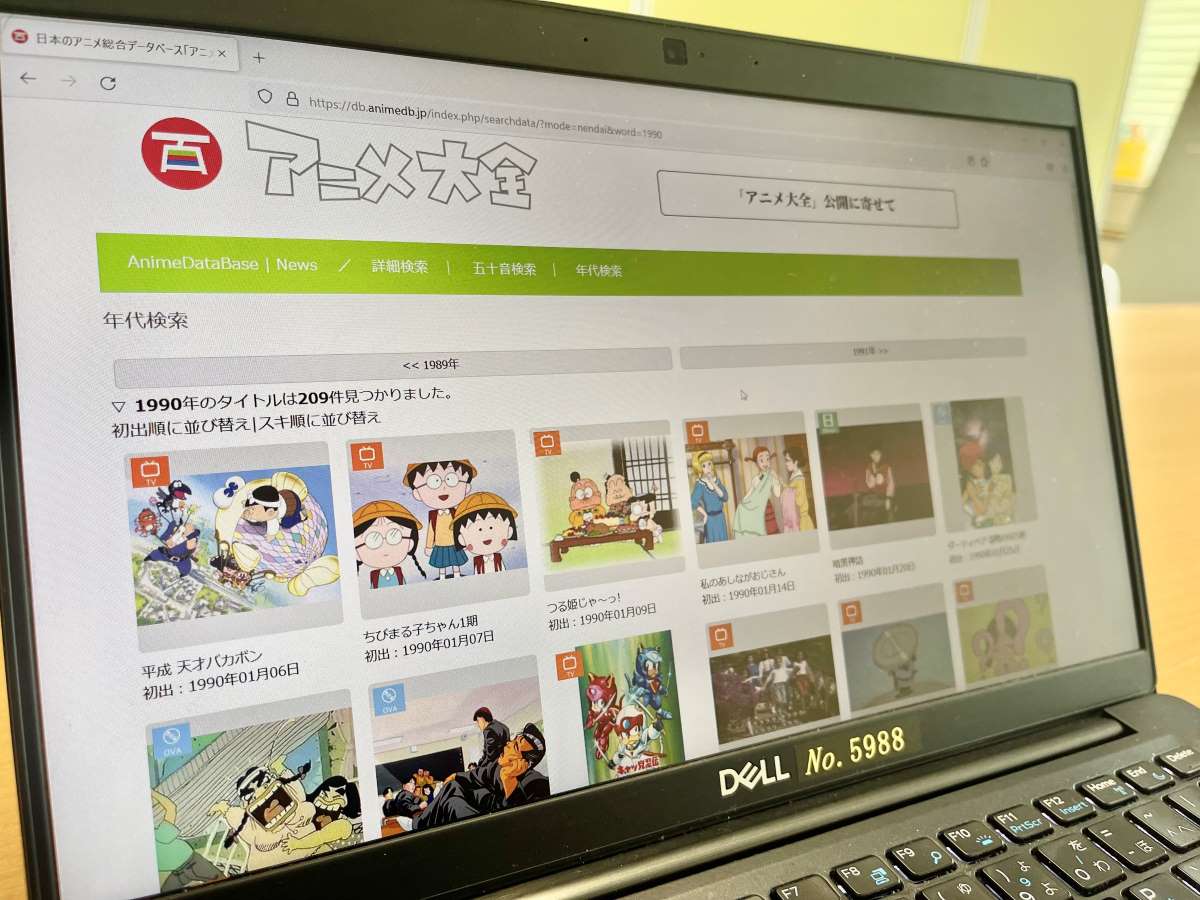 Anime Taizen is generating lots of traffic. It's a new website listing the basic information for all animation works produced and aired in Japan in the past.
Japanese anime has a century-long history. Yet this is the first time someone has created a comprehensive database. The site's operators all share a desire to prevent past works from being forgotten.
Precious Data
Opening on August 24, the new site covers information such as release year, producer, storyline, voice actors in the cast, and staff, among other points. And more approximately fifteen thousand works starting from 1917's "Nakamura Gatana" ("The Dull Sword"), considered Japan's oldest animation work, to contemporary anime. Moreover, it is updated daily.
It's free to use and a precious resource for researchers, anime industry workers, and anime fans alike.
The website aims to organize the history of Japanese animation in a systematic fashion. These efforts require considerable time and money, so it is too arduous a task for individuals to undertake. As a result, some old works were overlooked or forgotten in the past.
"It is hard to bring together the Japanese anime business," says Tezuka Osamu. "But [... anime] is often featured in articles overseas. And we receive inquiries from all over the world. So we thought it would be good if a resource existed that we could refer them to. A resource that analyzed, summarized, and recorded the anime industry up to its current state."
Osamu points this out in the foreword to his 1977 book, History of Japanese Animated Films, published by Yubunsha [in Japanese]. Almost half a century passed before the issue was finally tackled.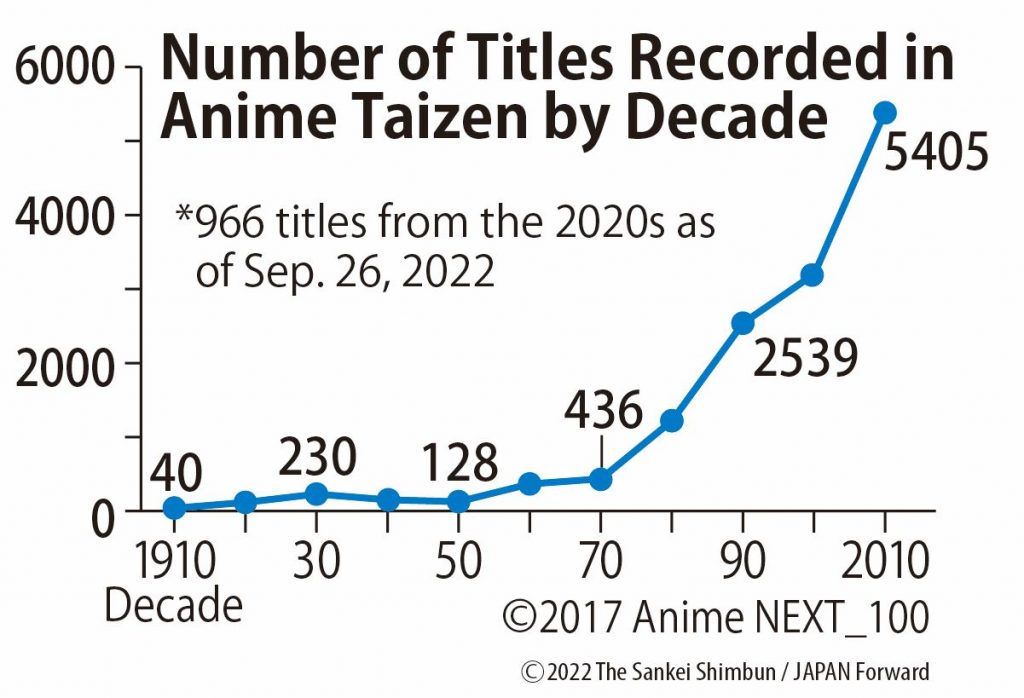 Still In Time
A turning point came in 2017, the year marking the 100th anniversary of Japanese animation. The Association of Japanese Animations, consisting of several animation production companies, decided to begin full-fledged work on Anime Taizen as part of the Anime NEXT_100 commemorative project.
Junko Ueno, a representative of Anime Taizen, explains its aim. "We need to connect our history to the present and future in order to make anime grow even further in the next century," says Junko Ueno, a representative of the project. "A database will prevent past works from being forgotten and help gain a more comprehensive insight about anime," she adds.
In the past, documents were lost due to war damage among other causes. And the very existence of some animated works was forgotten. Even after the war, in many cases the reorganization of animation companies led to documents becoming scattered and ultimately lost or deteriorated.
Moreover, the veterans of the postwar animation industry are aging. Ueno reveals, "Some have told us they want to see this project come to light while they are still alive."
These are the circumstances behind the initiative to realize the Anime Taizen project. Staff carried out interviews with people related to the anime industry and gathered the remaining paper documentation in an effort to preserve its history.
With the rise in anime's popularity, the number of works produced each year is growing year-by-year. And the titles recorded in Anime Taizen are likewise rising steadily. The information in the database is constantly updated, thanks to the cooperation of production companies and researchers.
"The focus is on comprehensiveness," says Ueno. "It's just as hard as finding hidden cultural treasures, but we want to work meticulously and add factual information to the database."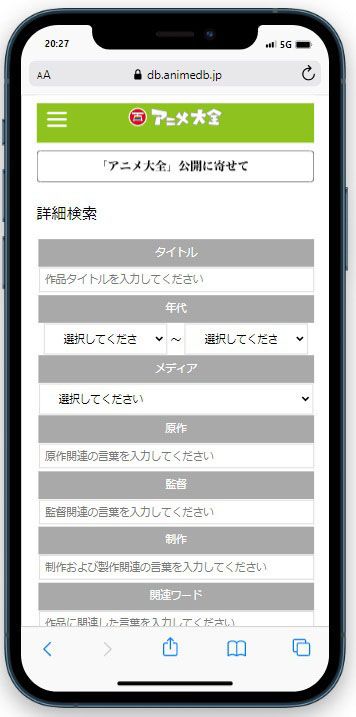 High Expectations
Thanks to the Internet, obtaining information about anime has become much easier than it used to be. However, the information available has been of mixed quality.
As soon as it went online this August, Anime Taizen became a hot topic and a high volume of fans have been accessing it. Among them are many visitors from abroad. "I was astonished at all the attention it received," said Ueno.
Anime Taizen's next step is to create a sustainable system to maintain the database and keep it current. Ueno tells us, "Watching anime online has become the norm recently. And thanks to that, old titles are receiving renewed attention. We want to create more chances for children and adults all over the world to encounter new works."


RELATED:
(Read the report in Japanese at this link.)


Author: Eiji Homma