BASEBALL | Shohei Ohtani Not Expected to Pitch Again This Season Due to Arm Injury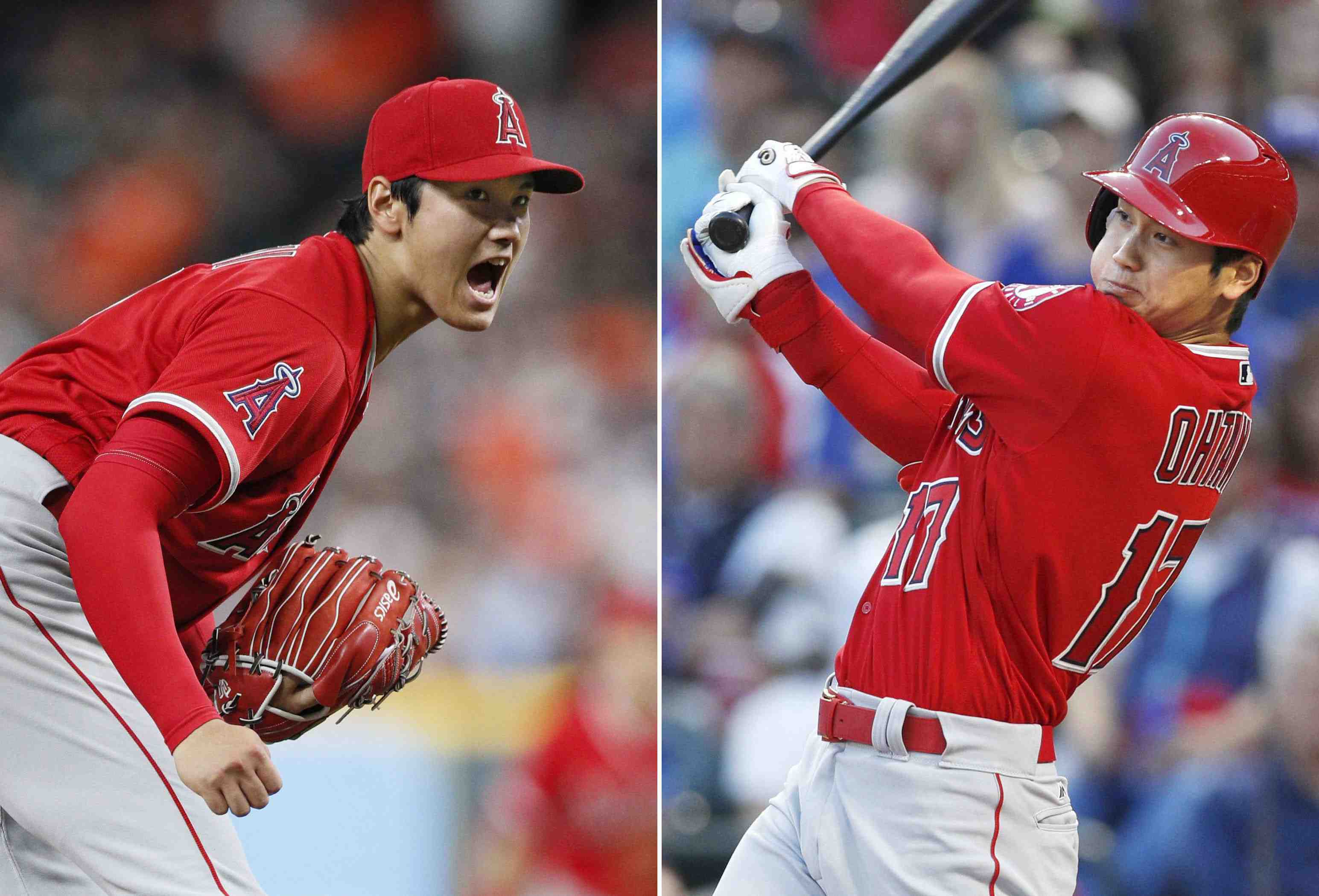 Shohei Ohtani's quest to be a two-way player appears finished for the rest of the truncated 2020 MLB season.
Los Angeles Angels manager Joe Maddon, who's in his first year at the helm, said on Tuesday, August 4 that Ohtani isn't expected to pitch again this season.
On the previous day, the American League West club said that Ohtani, a right-handed hurler, was diagnosed with a grade 1-2 strain of the flexor pronator mass (forearm) near the elbow of his pitching arm.
As a result, the Angels are ordering the 26-year-old Ohtani not to throw for four-to-six-weeks, which is a large chunk of the 60-game campaign.
"I'm not anticipating him pitching at all this year," Maddon was quoted as saying by The Associated Press. "Any kind of throwing program is going to be very conservative."
The Angels manager couldn't give a precise timetable for Ohtani's return to the mound, according to the Los Angeles Times.
"It's very nebulous," Maddon said. "I don't have any projection on that other than he's not going to pitch this year."
Ohtani has pitched in two games this season. He failed to record an out on July 26 against the Oakland A's among the six batters he faced, and didn't make it out of the first inning. Then, in his second start on August 2, he was pulled after 1 2/3 innings against the Houston Astros.
The Iwate Prefecture native struggled with his control against the Astros, giving up five walks in the second inning. After a 1-2-3 first inning, he threw 42 pitches in the second, as the speed of his fastball noticeably dropped as the inning progressed.
Ohtani is already thinking about 2021, saying his focus is on pitching and serving as a designated hitter next season.
"If it's possible, I want to be back throwing properly from the start of next year," Ohtani told reporters in an online interview on Wednesday, August 5.
RELATED COVERAGE: BASEBALL | Shohei Ohtani Endures Rough Start as MLB Copes with COVID-19
Despite some people in baseball circles believing that Ohtani may need to scrap his goal of continuing as a pitcher, Maddon has a different perspective.
"I'm seeing that he can," Maddon said, referring to Ohtani's goal of pitching again. "We've just got to get past the arm maladies and figure that out. But I've seen it. He's just such a high-end arm, and we've seen what he can do in the batter's box. Now maybe it might get to the point where he may choose to do one thing over the other and express that to us. I know he likes to hit. In my mind's eye, he's still going to be able to do this."
As a designated hitter, Ohtani appeared in a combined 210 games in the 2018 and 2019 Major League Baseball seasons, He hit 40 homers over his first two MLB seasons.
Ohtani was limited to 10 starts as a rookie in 2018, when he had a 4-2 won-loss record. After sustaining an elbow injury (a tear of his ulnar collateral ligament) that year, he underwent Tommy John surgery in October 2018. He didn't pitch last season while recovering from surgery.
In six games as a DH this season through July 31, Ohtani is batting .148 with two home runs and seven RBIs. A powerful left-handed slugger, he hit homers on back-to-back days, July 29 and 30 against the Seattle Mariners.
"I can still hit, so I want to try my hardest in that department," Ohtani said.
Author: Ed Odeven
Follow Ed on JAPAN Forward's [Japan Sports Notebook] here on Sundays, in [Odds and Evens] here during the week, and Twitter @itsjapanforward.