BASEBALL | Shohei Ohtani Endures Rough Start as MLB Copes with COVID-19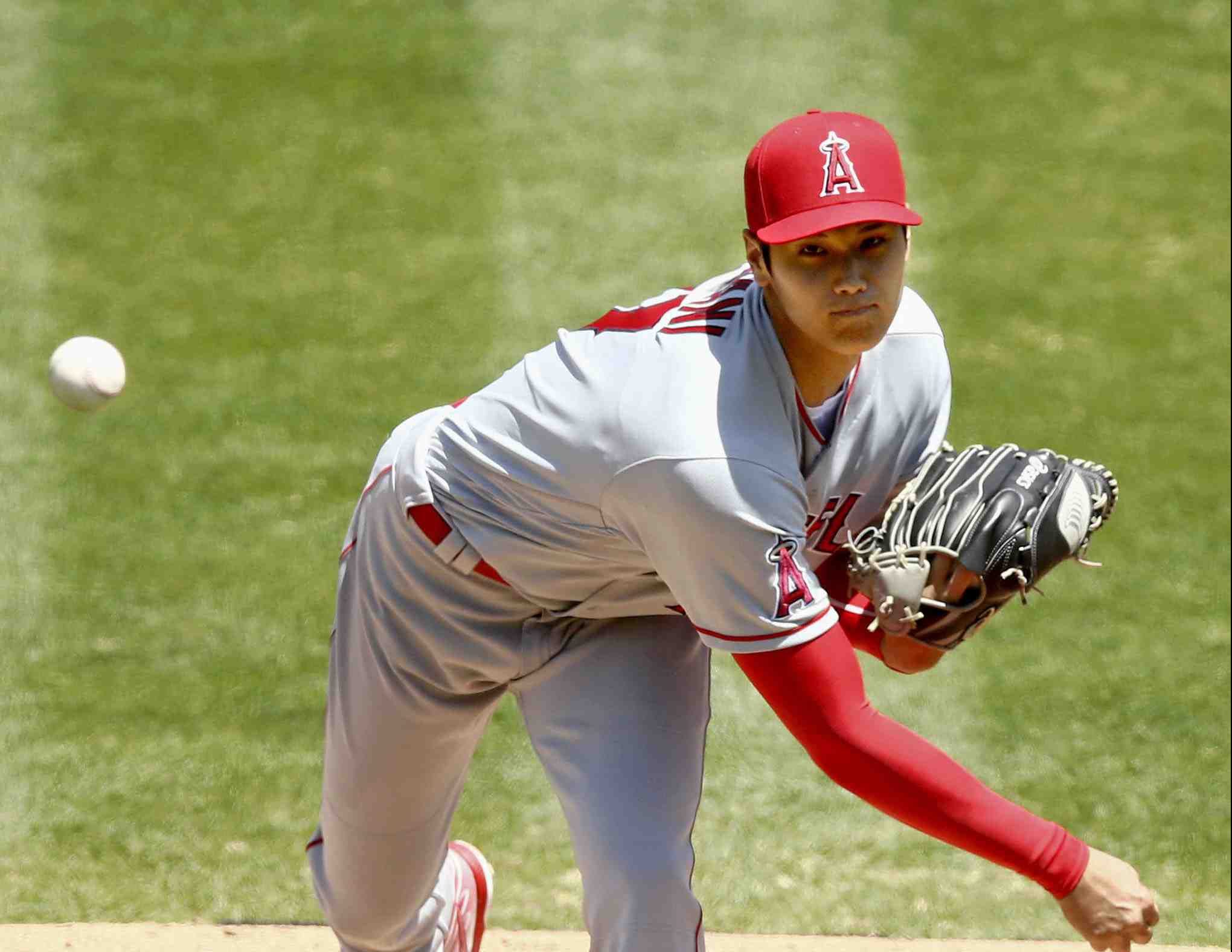 The delayed Major League Baseball season began with much fanfare on July 23, but the COVID-19 pandemic has already raised questions about whether all 30 teams can actually finish their shortened 60-game campaigns.
Case in pointー11 Miami Marlins players and coaches tested positive for the coronavirus during their weekend series against the host Philadelphia Phillies, forcing Miami's July 27 and 28 games against the Baltimore Orioles to be postponed. What's more, the New York Yankees' game at Philadelphia on July 27 was called off, while the Chicago White Sox-Cleveland Indians game on the same day was postponed due to rain. The Marlins' July 29 tilt against the Orioles was also up in the air, as of July 27.
"We're waiting to see exactly what we get in terms of test results before we make a decision," MLB Commissioner Rob Manfred said Monday, addressing the issue of postponed games and health-related issues. "Right now, the only thing that's firm is if the test results result in negatives for the rest of the [Marlins], we would play at least two in Baltimore on Wednesday and Thursday."
Weekend Recap for Japanese Players
Los Angeles Angels hurler Shohei Ohtani failed to record an out on Sunday in his first mound appearance since September 2, 2018.
Also over the weekend, Yu Darvish of the Chicago Cubs and Shun Yamaguchi of the Toronto Blue Jays recorded their first losses of the new season, while Seattle Mariners lefty Yusei Kikuchi didn't impress in a no-decision against the Houston Astros.
On the flip side, Minnesota Twins newcomer Kenta Maeda, who previously pitched for the Los Angeles Dodgers, was sharp in his season debut, earning the win in a 14-2 rout of the Chicago White Sox on Sunday.
Elsewhere, outfielder Shogo Akiyama, who joined the Cincinnati Reds in the offseason, provided an offensive spark in his MLB debut in a 6-1 victory over the Detroit Tigers on Friday. On the same day, Tampa Bay Rays slugger Yoshitomo Tsutsugo celebrated his first regular-season game in the majors by slugging a home run against the Blue Jays.
For Ohtani, who went 4-2 in 10 starts in 2018, Sunday's disappointing start was the result of being a bit hesitant on the mound, mentally and physically. He underwent Tommy John surgery in 2018.
RELATED STORY: Shohei Ohtani Recovering from Injury, Won't Pitch in 2019
He admitted as much after the Angels' 6-4 loss.
"It wasn't so much mechanics but I have to get that feel for the game back," Ohtani told reporters through interpreter Ippei Mizuhara. "Today, I felt like I was throwing the ball instead of pitching. So there's a little rust and I need to come up with a game plan to get efficient outs."
He appeared a bit out of sync from start to finish in his short stint on the hill.
In failing to get even one out in a disastrous first inning on Sunday at Oakland Coliseum, Ohtani gave up three hits and five runs. He also walked three batters. Of his 30 pitches, 15 were strikes.
Here's the sequence that led to Ohtani being yanked from the game against the Oakland A's: Marcus Semien hit a leadoff single. Three straight batters were issued base on balls, leading to the first run. Mark Canha stroked a two-run single, and Robbie Grossman followed with a run-scoring hit. That prompted Angels manager Joe Maddon to pull the 26-year-old from the game.
"He just didn't throw the ball very well," Maddon said. "I'm not going to sit here and make excuses for him. I'm not going to do that. It just wasn't his day. The fastball wasn't coming out. There was no deception in his pitches. It was a combination. The stuff wasn't the same and the command was down."
In its report of Sunday's game, the Orange County Register noted that Ohtani's fastball wasn't as fast as it was before his elbow injury in 2018 or during recent workouts before the season began. Ohtani topped the radar gun at 94.7 mph (95 mph is about 153 kph). His fastball in his first pitching appearance in 693 days averaged 92.9 mph. In recent intrasquad contests, he threw 97 mph fastballs, the newspaper reported. In 2018, as an MLB rookie after five seasons with Nippon Professional Baseball's Hokkaido Nippon Ham Fighters, his average fastball was 96.7 mph.
Maddon, in his first season at the helm, analyzed Ohtani's return to the starting rotation by admitting patience is needed.
"If you want to call 'How do we fix it?' a concern, yeah," Maddon said. "Obviously we've got to get him beyond this point. Coming off of the severe injury, getting a chance to compete for the first time in a while, there's mental adhesions to break through to get to the point where you had been. I've seen this with other guys before."
Though the split-fingered fastball (splitter) has been recognized as Ohtani's most debilitating pitch, he only fired two splitters to catcher Jason Castro.
As an MLB rookie, 22 percent of Ohtani's pitches were splitters, the Orange County Register reported. The newspaper added that Ohtani said he didn't have enough opportunities to throw the pitch due to how the game unfolded.
Ohtani served as the Angels designated hitter in the team's season opener on Friday. Batting third, he went 1-for-5 against the A's.
Los Angeles Times columnist Dylan Hernandez insisted that Ohtani faces a difficult road back in his quest to be a solid MLB pitcher again.
"Recovering from this meltdownーor, more precisely, from this elbow operationーcould be the greatest obstacle Ohtani has endured in his career," Hernandez wrote. "His transitions from high school to Japan's professional league to the majors were seamless, his physical gifts ensuring he would succeed at every stage."
And now?
"This is different," Hernandez wrote.
"The same body that was the source of his confidence has now been surgically modified."
Ohtani said he won't dwell on one lousy pitching performance, but acknowledged he has adjustments to make.
"There were some parts I obviously have to improve," he told reporters. "But there are games starting tomorrow, so first I would like to change my mindset and focus on hitting."
Minnesota Twins pitcher Kenta Maeda throws against the Chicago White Sox on July 26. (AP Photo/Nam Y. Huh)
Other Opening Week Pitching Performances
Maeda impressed in his first start for the Twins. In five innings, Maeda yielded four hits and two runs, giving up a two-run homer to White Sox rookie Luis Robert. He allowed a walk and fanned six batters, including three of Chicago's first five hitters.
It was an effective outing. Facing 20 batters, Maeda threw 58 of his 84 pitches for strikes.
"He was extraordinarily sharp. His fastball command I thought was excellent," Twins manager Rocco Baldelli said of Maeda, according to the St. Paul Pioneer Press. "He pitched with his fastball early on like he wanted to establish it on a few of these hitters and he was able to do it in exactly the way that he would like."
Nelson Cruz powered the Twins with two home runs, including a grand slam, seven RBIs and four runs. Maeda tipped his cap to Cruz.
"What a guy," Maeda said. "He's just hitting home runs, and as a pitcher looking at him, I don't think there's a pitch you can throw to him to put him away. I'm really glad we're on the same team."
In the Cubs' 8-3 setback to the Milwaukee Brewers on Saturday, Darvish was tagged for six hits and three runs in four frames. Darvish, who is in his ninth season in the majors, struck out five and took the loss.
Yamaguchi, who signed with the Blue Jays this past winter as a free agent after a long NPB career with the Yokohama BayStars (2006-16) and Yomiuri Giants (2017-19), became Toronto's eighth pitcher on Sunday. He took over in the 10th inning, with an automatic runner, Kevan Smith, at second base due to this season's extra-inning regulations. After Yamaguchi walked Jose Martinez on nine pitches, Kevin Kiermaier smacked a two-run triple to right to give the Rays a 6-5 home triumph at Tropicana Field in St. Petersburg, Florida.
Kikuchi, meanwhile, had a shaky outing in Seattle's 7-6 road win over the Houston Astros on Sunday. In 3 2/3 innings, Kikuchi, ushering in his second MLB season, gave up five hits and five runs with four walks and four strikeouts.
Newcomers Make A Spark
Revisiting the opening Friday of the shortened 60-game season, Akiyama and Tstutsugo both provided a glimpse of their talents for the Reds and Rays, respectively.
As a pinch hitter, the 32-year-old Akiyama got a hit in his first big-league at-bat: a two-out single up the middle in the sixth inning. He faced six straight fastballs from Tigers reliever Jose Cisnero.
He was relieved afterward.
"I'm not used to pinch-hitting to begin with," Akiyama said, according to the Cincinnati Enquirer. "I wasn't sure I'd produce results, especially without fans. I was able to hear my teammates cheer 'Shogo' and 'Ganbare'... I'm trying to have fun here."
Akiyama, a former Saitama Seibu Lions star, stayed in the game in left field in a 7-1 win. He made an impressive over-the-shoulder catch at the warning track in the eighth. He was hitless in three at-bats in the next day's game.
RELATED ARTICLE: [JAPAN SPORTS NOTEBOOK] MLB Rookie Shogo Akiyama Prepares for Season Despite Unknown
Tsutsugo's two-run blast against Toronto marked his entry into the majors on Friday. In the fifth, the left-hander connected off Blue Jays starter Hyun Jin Ryu, sending it 407 feet (124 meters) into the left-field stands.
"It was awesome being able to hit that home run," Tsutsugo said after the 6-4 loss through a translator. "But I'm frustrated that the team lost. I'll put in my best tomorrow and drive more runs in."
Tsutsugo played third base in the opener, then started at designated hitter (0-for-4) on Saturday, and was 0-for-1 with an RBI and a walk after entering the game as a pinch hitter and finishing it as the left fielder.
Author: Ed Odeven
Follow Ed on JAPAN Forward's [Japan Sports Notebook] here on Sundays, in [Odds and Evens] here during the week, and Twitter @itsjapanforward.