Shohei Ohtani: After 17 Years, Another Japanese Is American League Rookie of the Year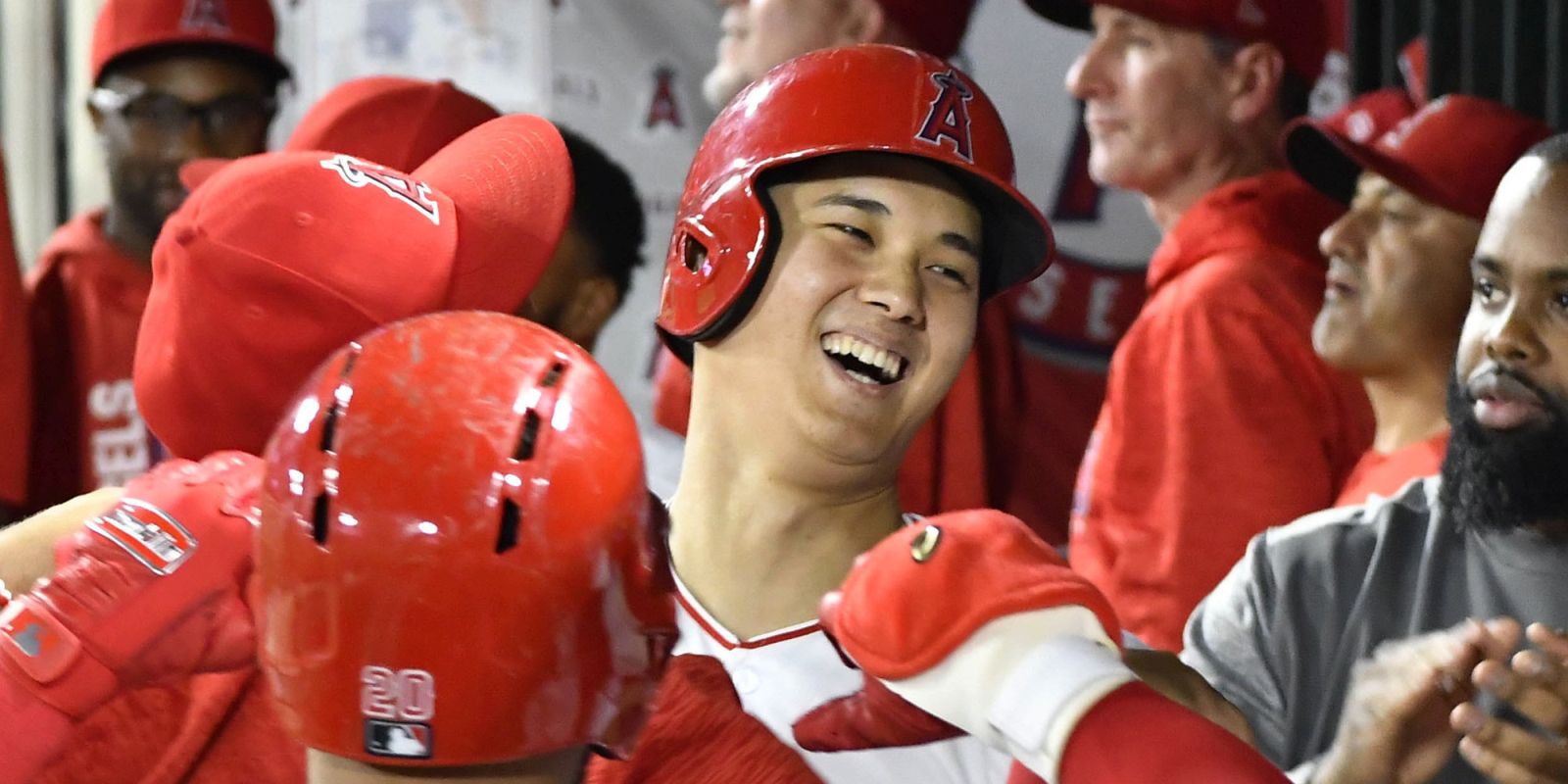 Shohei Ohtani, the 24-year-old Los Angeles Angels wonderkind baseball player, became the first Japanese player in 17 years to be voted American Major League Rookie of the Year, it was announced on Monday, November 12.
Renowned for being both a batter and pitcher, the young player from Iwate Prefecture is the fourth Japanese ever to win the award. Hideo Nomo was the first Japanese player to win the award, in 1995, followed by Kazuhiro Sasaki in 2000 and Ichiro Suzuki in 2001.
"I am really happy, and I hope that people who supported me all this time are happy as well," said the 24-year-old Ohtani.
The athlete has been limited to hitting recently due to an elbow ligament injury, which required surgery on October 1. Speaking about this limitation, Ohtani said: "Just looking at the numbers I think I have managed to make a contribution as a hitter. I regret that I was not able to help my teammates as a pitcher at crunch time."
Ohtani joined the Los Angeles Angels last season, after being with Japan's Nippon Ham Fighters for five seasons.
The American media was not always so enthusiastic about the Japanese player's alleged ability as both a pitcher and hitter. With his 27.0 ERA in two appearances in the spring, and hitting .125, scouts were even criticizing him, saying it was "high school-level" baseball.
There were rumors that he might be dropped to the minor league. But the baseball player from Iwate, Japan, somehow managed to make it to the opening game of the season, where it was his moment to shine.
On April 3 Ohtani earned his first major win as pitcher in a game against the Cleveland Indians, and at the same time managed to hit the first 3-run home run of his career, and helping the Los Angeles Angels win 13-2 against the Cleveland Indians.
As is tradition in the MLB with rookies winning their first home run, Ohtani received the silent treatment from Los Angeles Angels players, after which he was swarmed by jubilant teammates. It was an unexpected surprise, which Ohtani greeted with a carefree laugh.
Undeniably, the bright and positive character of this two-way player has been a major factor in his success this season.
Initial skepticism gave way to increasing support, as Ohtani's statistics continued to impress. As a pitcher he starred in 10 games, he was 4-2 (wins-losses) with 3.31 ERA with 63 strikeouts. As hitter, he played 104 games, with a batting average of .285, 22 home runs, 61 RBIs, and 10 stolen bases.
He was the first person in history to achieve "10 games, 20 home runs, 10 stolen bases" in the same season.
He is often compared to Babe Ruth, the two-way player of nearly a century ago who is still revered as a baseball god. This has only served to make the 24-year-old's impact on baseball fans even stronger, and given that in Ruth's time the AL Rookie of the year award didn't exist yet, it was the first time the award could be awarded to a player of this kind.
Other contenders for this year's award were Yankees rookies Miguel Andujar, who hit .297 with 27 homers and 91 RBIs, and Gleyber Torres, who had 24 homers and 77 RBIs.
The choice of winner was therefore not a done deal before the announcement. Ohtani has inferior statistics compared to Andujar, but his capability of being a two-way player had fans cheering in approval when the decision of the award was announced.
Ohtani was voted winner by the Baseball Writers' Association of America, with 25 first-place votes out of 30, and 137 votes total.
Before the results were announced, USA TODAY and Baseball Digest independently declared Ohtani their pick as AL Rookie of the year.
Ohtani's power and skill have managed to charm the fans, as he hurls a 160 kilometer fastball one time, and lands a huge home run another.
Whatever the future holds for Shohei Ohtani, it surely seems that the player nicknamed "Showtime" has managed to grab the attention of the Los Angeles Angels and American baseball fans alike.