Beyond Murakami: Norway and Japan's Shared Tradition of Whaling and Whale Cuisine
"Whales are a gift of nature and have been an important part of the Norwegian diet for many years," says first-class chef Lars Helge Hansen in Funen.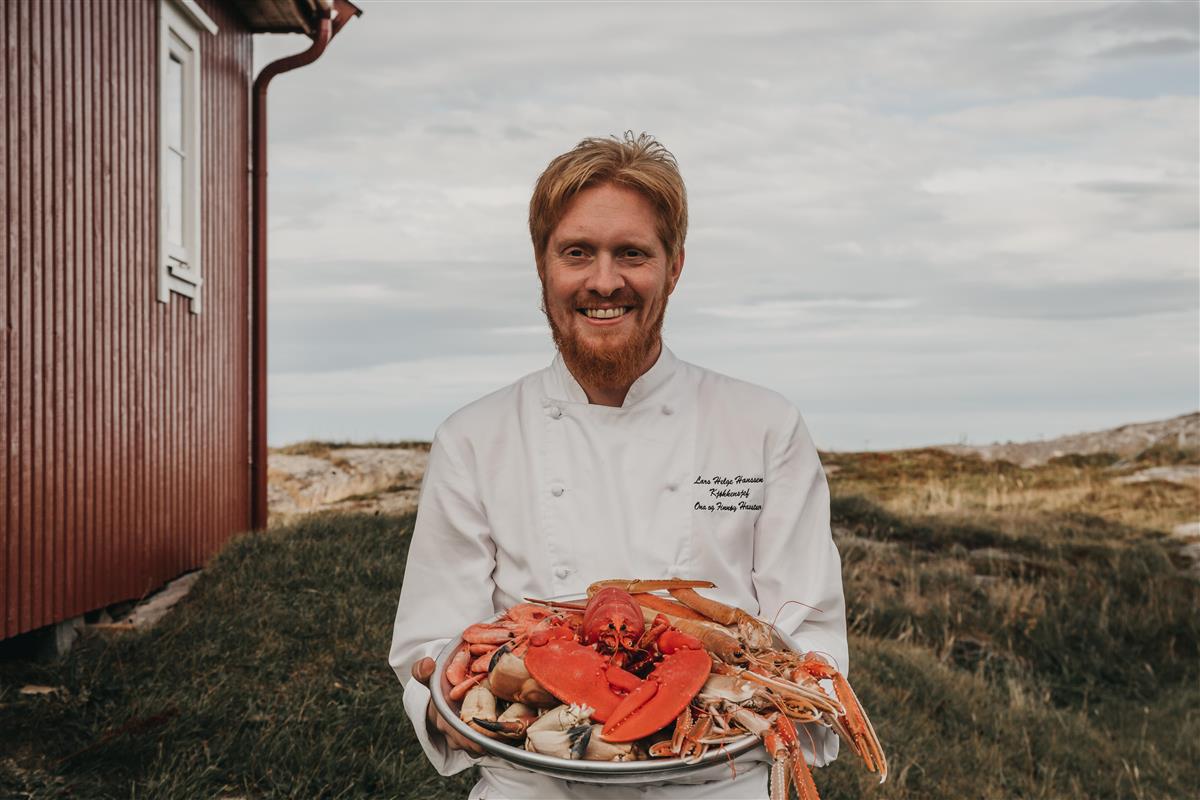 ~~


I've always wanted to visit Norway — a fond dream inspired by the works of John Lennon and Haruki Murakami.
The Beatles' masterpiece "Norwegian Wood" was sent out into the world in 1965 by the sweet voice of John Lennon and the tune of his acoustic guitar. When I first became obsessed with The Beatles, I used to listen to this melancholic song on repeat and sing its lyrics.
I once had a girl
Or should I say, she once had me?
Haruki Murakami wrote Norwegian Wood 22 years later, in 1987. The story begins with the protagonist Watanabe recalling his school days on a plane for Hamburg Airport, Germany, as he listens to The Beatles playing in the background. The book was adapted into a film in 2010, starring Kenichi Matsuyama as Watanabe. The book has gained popularity abroad, and the film adaptation was critically acclaimed and screened in theaters across the globe.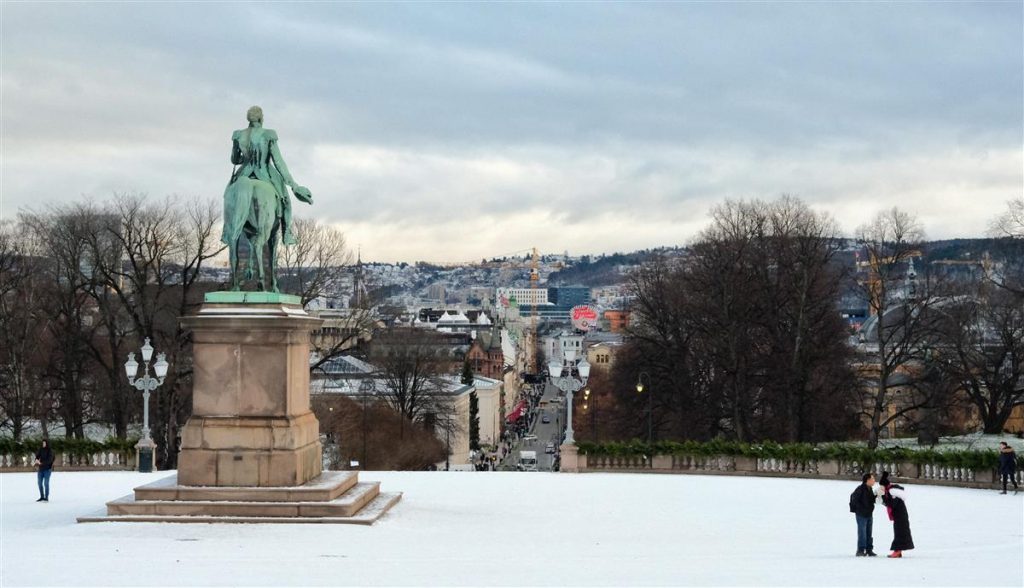 As we all know, neither the book nor the song was set in Norway, the country of fjords and the Vikings. Still, for some mysterious reason, the creative flair of the two legends and the title of their works have inspired wanderlust for the beautiful country in the Scandinavian Peninsula.
I love searching for books by Haruki Murakami in bookstores whenever I travel for business or leisure. It has become a habit to wander off to a bookshelf in search of the author whenever I find the time. His books have been translated into many languages and praised all over the world. I have a collection of his translated books, which are curiously adorned with book covers and bindings designed with motifs that represent each country's image of Japan.
Naomi Minetoshi, a coordinator living in Oslo, the capital of Norway, became my virtual tour guide and led me into a bookstore in Oslo. The bookstore is located on a street corner of Grünerløkka, the most fashionable area of the city and the epicenter for vogue, brimming with cafés and boutiques selling various knick-knacks.
There is a bookstore named Cappelens Forslags in Grünerløkka. The name, which means "recommendations by Cappelen," is fitting because it is full of owner Andreas Cappelen's favorite books.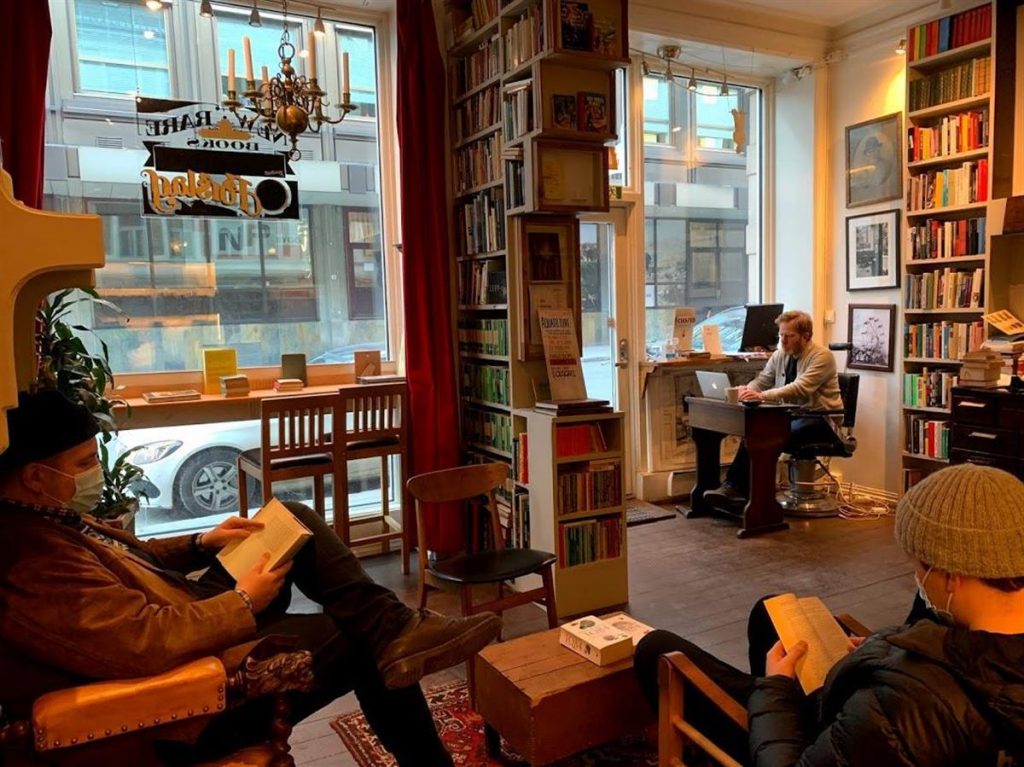 Inside, there are four walls lined with beautiful books extending towards a high ceiling, with three chairs in the center of the room and a reading space by the window. The quaint decor creates the perfect ambiance for some quiet, undisturbed reading of one's favorite book.
The bookstore had an English translation of Norwegian Wood and a Norwegian translation of 1Q84. The latter's cover art is a mysterious illustration of a Japanese woman.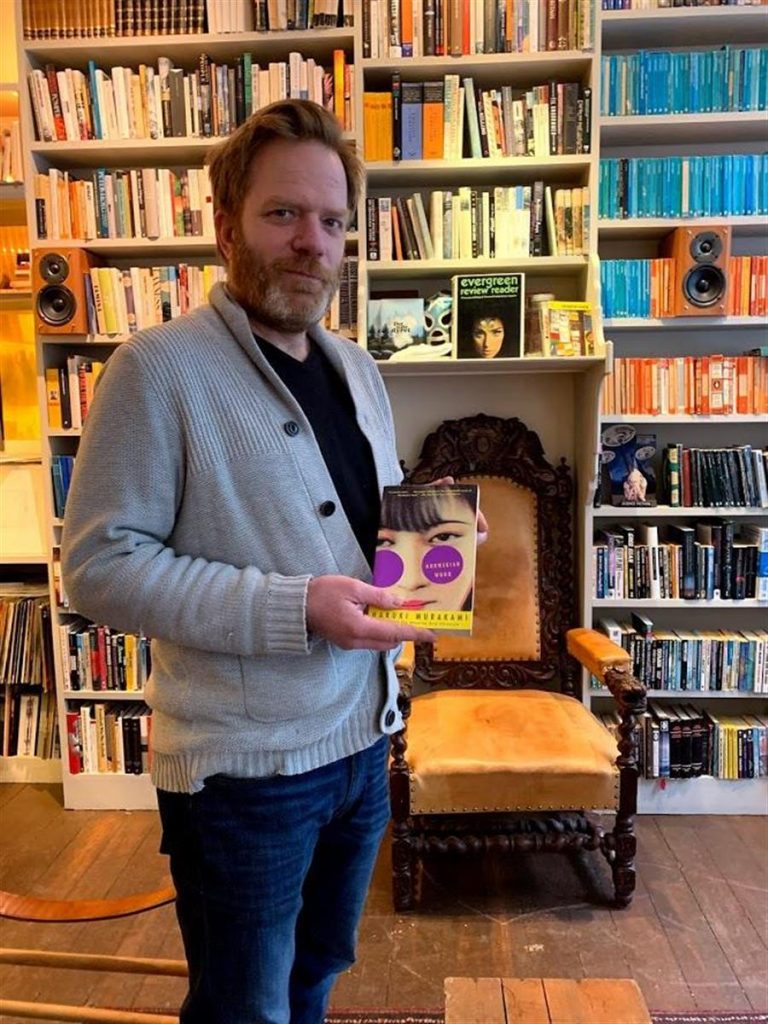 Mr. Cappelen, taking the book from the bookshelf, explained: "Haruki Murakami is popular in Norway, too. Murakami loves the work and passion of Norwegian writer Dag Solstad and has translated several of his works. He has built a bridge between Japan and Norway through his works and Norwegian literature."


Common Tradition of Whaling
Although Japan and Norway are about the same size in terms of area, Norway has a population of 5.4 million, which is about 23 times smaller than Japan.
But the two countries have something else in common: whales.
Both countries have traditionally practiced whaling. Whale has been served on the dining table of ordinary homes, passing life and legacy from generation to generation.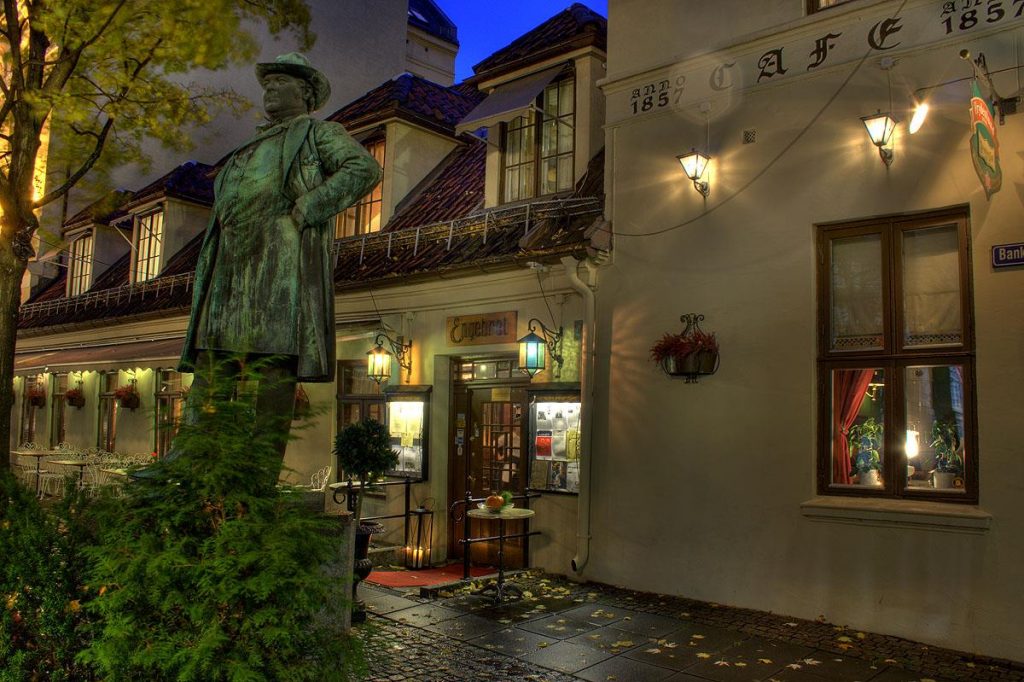 Whale meat is served at many famous restaurants in Oslo, like Engebret Café, a historic restaurant founded in 1857. It has been a favorite of many Norwegian celebrities, including world-class playwright Henrik Ibsen, composer Edvard Grieg, and painter Edvard Munch. The restaurant uses the choicest seasonal ingredients and serves fresh whale meat during the whaling season from the end of May to the end of June.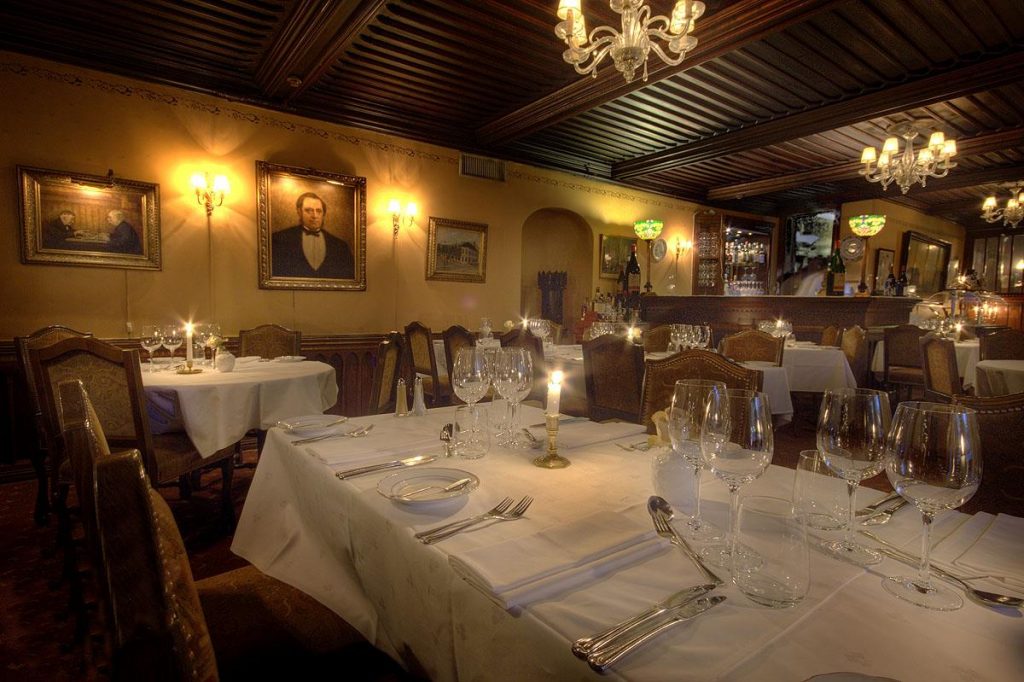 Naomi Minetoshi, a resident of Oslo for 14 years, describes Engebret Café as "a prestigious restaurant loved by famous Norwegian artists and intellectuals, and a place to go with your loved ones on special occasions."
She explained: "All their ingredients are delivered directly from the area of production using a special route. Customers can enjoy their dishes in an exquisite atmosphere."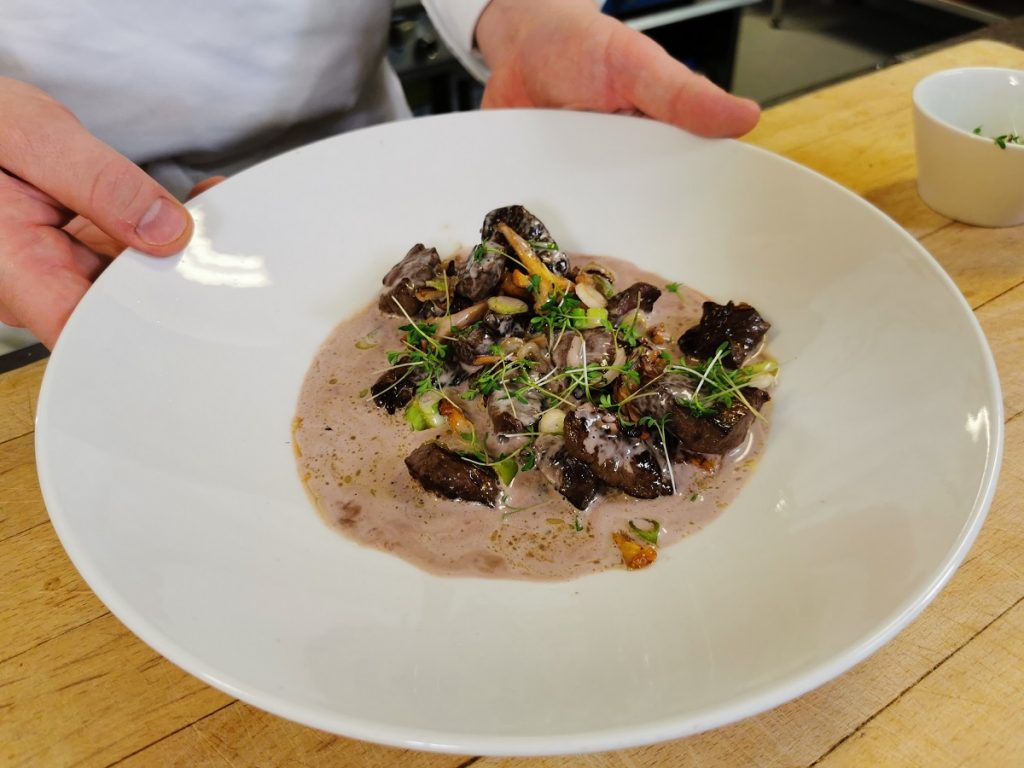 Many Japanese people know Alesund as the entrance to the World Heritage site of Geirangerfjord. Lars Helge Hansen, a first-class chef and manager of the restaurant at hotel Finnøy Havstuer in nearby Funen, kindly shared his recipe for Norwegian whale sauté.
The dish can be easily prepared at home. Meat from whales caught in waters near Japan has become more available since commercial whaling resumed in Japan in 2019, and the other ingredients can be bought at your regular supermarket.
Chef Hansen's cooking tips are as follows:
Make sure the pan is hot enough before you sauté the meat.
You can add vegetables as well if they are suitable for sautéing.
If you don't have wine, you can add depth to the flavor by using apple juice or beer that isn't bitter.
He shared his thoughts on using whale meat as an ingredient in his dishes despite the controversy surrounding whaling: "Whales are a gift of nature and have been an important part of the Norwegian diet for many years. It is an honor to share what I know about Norwegian food culture and sustainable and humane whaling practices."
Domestic travel in Norway is on the rise because the pandemic has made overseas travel difficult. It is suggested that the increase in domestic consumption of whale meat is due to the surge in tourists traveling to whaling towns from urban areas.
Hirohiko Shimizu, CEO of the Japanese subsidiary of Norway's largest whaling company Myklebust Hvalprodukter, explained the Norwegians' perspective on whales.
"Norwegians, who live in a harsh natural environment share a close relationship with the natural world and constant awareness of living in harmony with nature. They make sure the number of whales they catch does not exceed what they can consume, maintaining the practices of sustainable whaling. Whales inhabiting the Arctic waters are rich with fat and especially delicious," he said.
The website of kujiraniku.com, though only available in Japanese, offers photos and instructions for many other delicious whale meat recipes.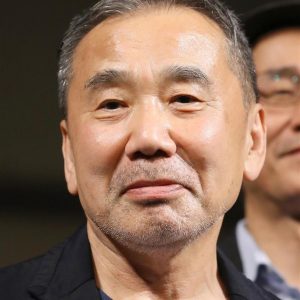 Finding Bliss with Murakami, Lennon, and Whales
During the summer in Norway, the sun doesn't set because of Norway's high latitude. Whaling season in Norway begins when the whales start appearing in the Atlantic Ocean off the west coast. It's clear that Norway's unique food culture has been shaped by the gifts of nature bestowed by its waters and forests.
I envisage myself in Norway, dining at the finest restaurant, savoring the whale dishes that have been passed down to the 21st century by the descendants of the Vikings.
I will visit during the summer to see the midnight sun. Once I fill my belly, I will go to the bookstore to buy a copy of Norwegian Wood and head to a nearby forest, find a nice tree to sit under, and open the first page of my book while playing "Norwegian Wood" on my smartphone.
That's how I shall spend my moment of bliss in Norway, with Murakami and Lennon by my side.


(Read the article in Japanese at this link.)


~
Author: Masaaki Sasaki