Cosplay Features in Full Swing at Tokyo Game Show 2023
Bringing its own colorful dimension to Tokyo Game Show 2023, cosplay was on full display in front of halls 9-11 at Makuhari Messe. Here are some highlights.
Is Tokyo Game Show 2023 just fun for gamers? Think again because there is another way to enjoy the event: cosplay.
For the first time in four years, the Tokyo Game Show is at full scale, and cosplayers are welcome back through the doors of Makuhari Messe on Saturday and Sunday, September 23 and 24.
Cosplayers have long been an integral part of TGS. They help create an entertaining and colorful atmosphere filled with familiar characters, many from the games themselves. But these are made up of people passionate about both the Japanese subculture and videogames.
We found plenty of cosplayers in full regalia in front of halls 9-11 at Makuhari Messe. Here are some highlights.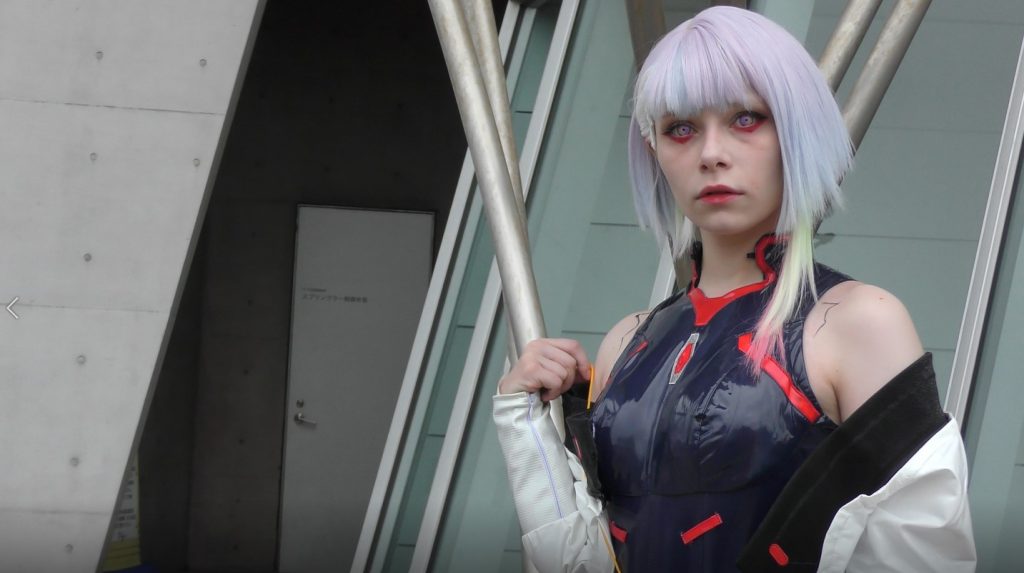 A Tribute to Cyberpunk: Edgerunners
As often happens, people will use cosplay events to celebrate their favorite anime or videogames released over the previous year. It was no surprise, then, when we found several paying tribute to the popular anime series Cyberpunk: Edgerunners (CD Projekt Red, 2022) by impersonating the main characters in the show.
One young woman who introduced herself as Tonya offered a particularly convincing rendition of the main protagonist, Lucy. She told us she was from Russia and had lived in Tokyo for four years. She was happy to be back at cosplaying events.
In particular, she appreciated that TGS is an affordable event compared to other cosplaying venues.
"It can be really expensive to cosplay. There is the ticket, then the cosplaying fee, not to mention the cost of the costumes themselves," she reflected. TGS has a general public fee of ¥2,300 JPY (about $15 USD). On top of that, there is a ¥2,000 JPY fee exclusively for cosplayers, which gives them access to storage and changing rooms.
Still, Tonya admitted she was a little overwhelmed by how many people were present at this edition of TGS. "There are so many people! If anything, I do miss a little when things were less crowded last year," she said.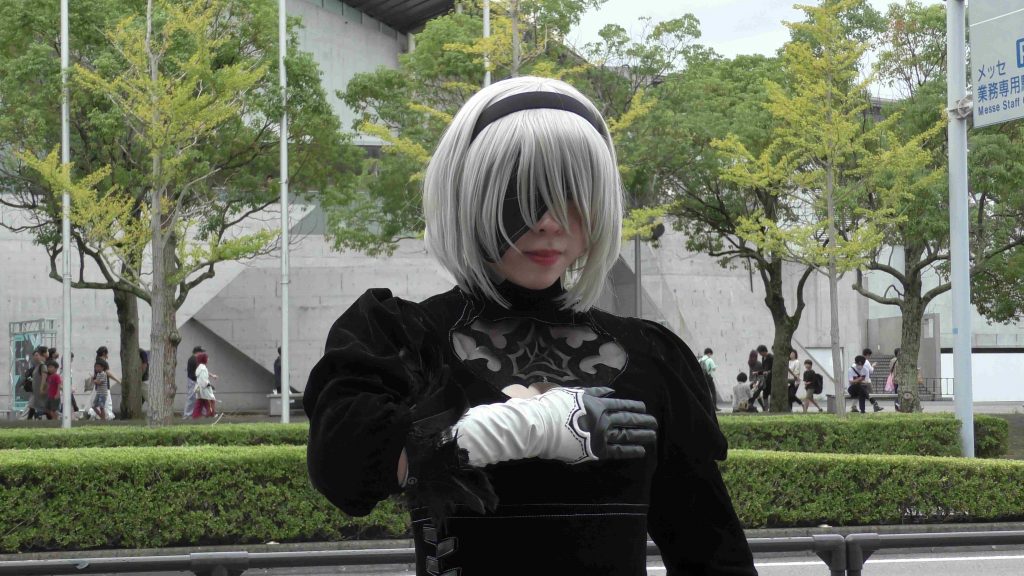 2B of NieR Automata
Fictional Android 2B is a cosplay staple at gaming events that most gamers will recognize. Our model told us that it was her first time at TGS. And to mark the occasion, she wanted to wear a cosplay she was proud of and accustomed to wearing.
"It's really nice being here at TGS. The weather is perfect, and I'm moved by how friendly people are," she commented.
'It's Good to Be Back!'
The sheer enthusiasm in the air was energizing for all those attending. This was also true for fans who came prepared with high-level photography equipment.
Cosplayers, as well, seemed happy to be back with fellow creators. We caught up with a trio who posed together. Two of the three had come together as a couple. But the third, a young woman, was someone they had just met that day. The two women had bonded upon realizing they came from the same hometown.
"It's really nice that these sorts of events are back after COVID-19. We are back to making new friends!" she effused.
'There Was Little to Do During COVID, So..'
Another impressive costume was by a man who introduced himself with his X handle, Lockon Lyle. His friend told us that the cosplayer had dedicated nearly a year to finishing his costume.
And it was an elaborate feat. Impersonating a character from the videogame series Monster Hunter, his costume included armor-like material blended with almost feather-shaped fabric.
"There wasn't much to do during COVID-19, so he started making this costume in his free time," the friend divulged. Later, through his X profile pictures, we confirmed that he had debuted the completed costume in another show in April.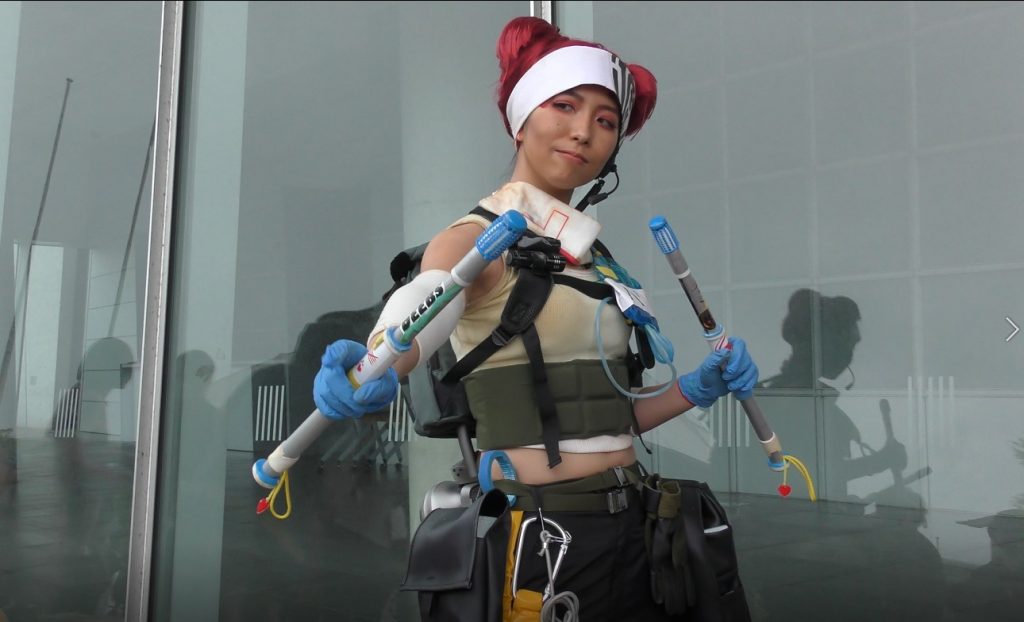 Best Practices at TGS Cosplay Area
Cosplayers normally will set themselves up in the cosplay area where fans can queue up to take pictures with them. Some have signs or business cards with their social media handles to share with other creators.
The passion and attention to detail that creators put in their costumes make them stars of the show. Moreover, it's a safe space where people express their love for the subculture.
Why not check out whether your favorite new videogame titles are being cosplayed? And if you notice someone cosplaying as your favorite anime character, don't be shy about going up to them and saying you appreciate their work!
As an added tip, the colorful TGS cosplay area is also heaven for photographers. Plus, it's a truly great way to have some very talented models pose.
Of course, there are some ground rules that organizers have set up so that cosplayers can show off their creativity safely while adding to the atmosphere. Always ask for permission if you want to take pictures. Photographing cosplay is generally limited to the cosplay area.
There are also rules for cosplayers. For example, large props are not allowed. We recommend you check the full list of rules on the TGS organizers' website.
RELATED:
Author: Arielle Busetto