BOOK REVIEW | A Memoir by Mike Pompeo — 'Never Give an Inch: Fighting for the America I Love'
Mike Pompeo, who served as Secretary of State during a critical time in US diplomatic history, offers valuable insights on America's global role and future.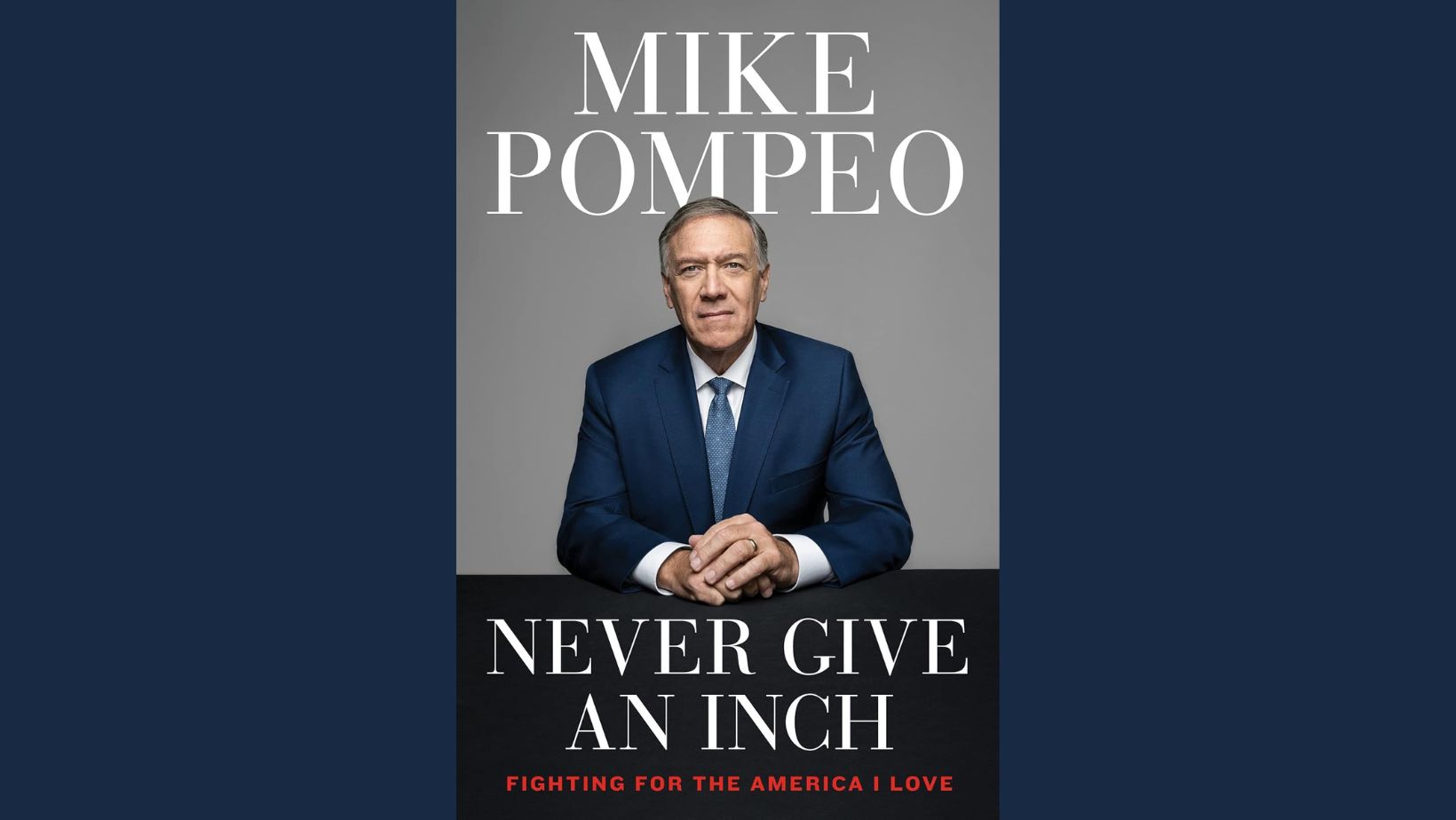 Several officials from the Donald J Trump administration (2017-2021) have published their memoirs. (Some, like John R Bolton's 2020 book, The Room Where It Happened, were critically reviewed at that time for JAPAN Forward.) But none has been as informative and insightful as that of Never Give an Inch: Fighting for the America I Love by Mike Pompeo.
Published in 2023, Pompeo chronicles his time working for President Trump. The former Army officer, lawyer, politician, and statesman never gave an inch on the diplomatic and political battlefields as Trump's Secretary of State.
Part memoir on public service, the book is also part political manifesto in that Pompeo is seen and sees himself as a future presidential candidate. After reading it, and seeing him in action from afar, it is safe to say this man should not be underestimated. Many media have underrated him, however, (with different media outlets calling him "a lackey" of Trump and mocking his Christian faith as "God's Diplomat"). This memoir illustrates why they are mistaken.
Pompeo's Early Life and Career
Pompeo was born in Orange County, California. He graduated first in his class at the United States Military Academy of West Point. He served in the US Army, including in Germany. Then, he attended Harvard Law School, where he was editor of the Harvard Law Review. After practicing law in Washington, DC, he moved to Kansas with his West Point classmates to own and operate an aircraft parts manufacturer. He sold it in 2006 and assumed the presidency of another company connected to the powerful Koch brothers.
Entry Into Politics
Pompeo ran for a seat in the House of Representatives in 2010 and was elected by a wide margin. And he continued to win easily each time he ran. After six years in Congress, where he served on the Intelligence Committee, Pompeo began his tenure as the 25th Director of the Central Intelligence Agency in January 2017.
He was tapped by President Trump to become the 70th Secretary of State, replacing Rex Tillerson, in April 2018. He remained in that position until the end of the administration, not because of a simple willingness to please the president but because of his mission-focused approach to public service.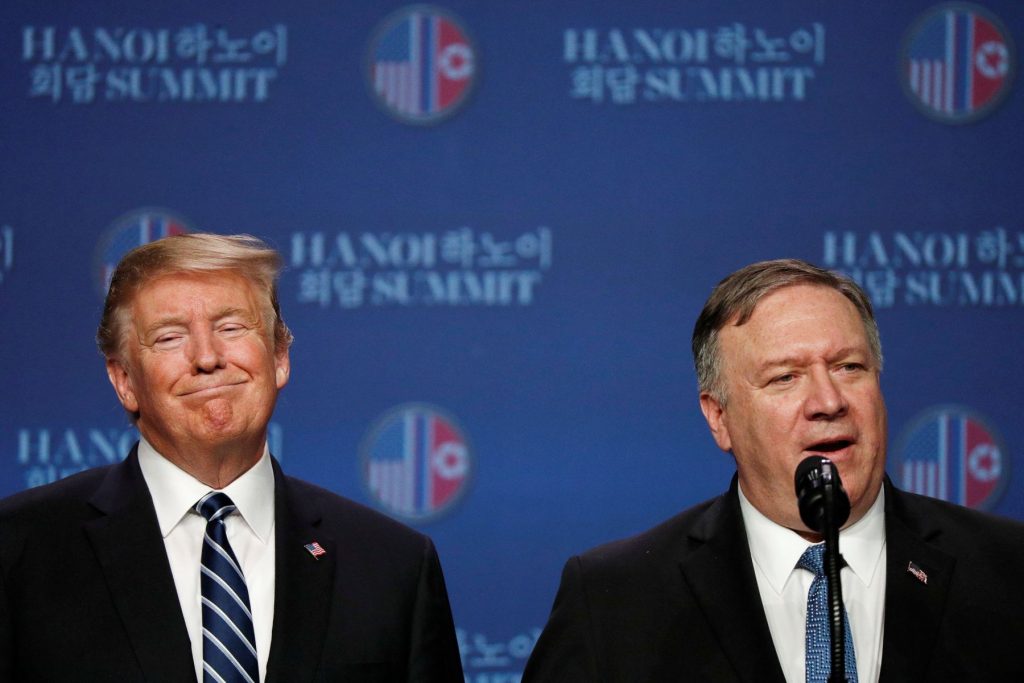 Pompeo found the CIA without risk-takers and the State Department lacking morale when he showed up in Langley and Foggy Bottom respectively. In particular, he was bothered by the Barack Obama administration's "Apologize First" (p 21) approach to diplomacy. Instead, Pompeo wanted to put "America First" like his boss. Both men saw that "it's a mean, nasty world out there" (p 45). They felt the need to do whatever was necessary to keep the country safe, whether vis-à-vis the southern border, Russia, China, North Korea, Iran, or a whole host of issues.
US-Japan Alliance
Pompeo also writes about the alliance with Japan, and in particular, the relationship with the late Prime Minister Shinzo Abe in several places in the book. This is why I, as a diplomatic historian, was particularly interested in it.
One was in the context of North Korea. After that country "launch[ed] a barrage of missiles" during the early part of 2017, the Trump administration "decided to bring them to the negotiating table by imposing the most crushing set of diplomatic and economic pressures the country had ever felt — an effort we knew only the United States could lead" (pp 35-36). Pompeo, who was at the CIA at this time, noted the "Japanese were only somewhat supportive of the idea of a pressure campaign, at least in private" (p 36).
The second reference to Japan was in the context of a pressure campaign on Iran. During this time, the leaders of some countries, including Emmanuel Macron of France and Abe of Japan, had tried to mediate between the United States and the Islamic Republic. Trump was furious at Macron for seeking to get him to honor Iran's requests.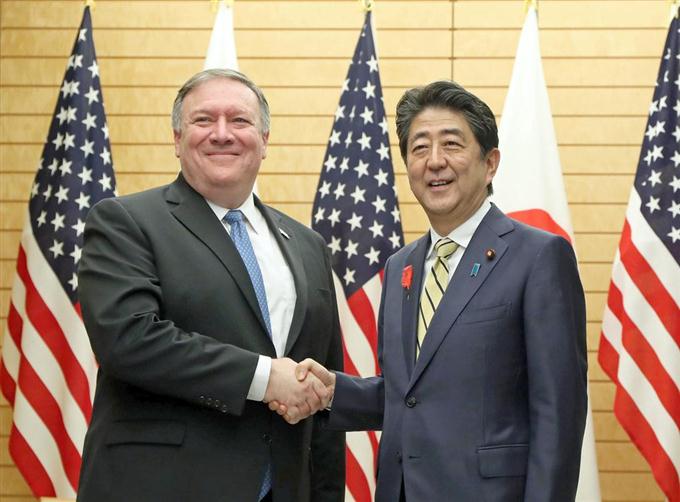 Pompeo on His 'Friend' Shinzo Abe
What Trump thought of Prime Minister Abe's efforts is unclear, but Pompeo understood the position Abe was in. "My friend, the now-deceased Prime Minister Shinzo Abe of Japan, also made a run," Pompeo wrote. "As the leader of an island nation that must import vast amounts of oil, Abe was frustrated by our sanctions regime because it crippled Iranian oil exports. Many in the diplomatic world suggested to Abe that his good relationship with the president could break the Iranian impasse" (p 140).
Pompeo felt that Abe "had demonstrated that Japan was back as a security partner for the West, was trusted to be a faithful interlocutor for everyone he met, and had a deep and strong relationship with our team." He also believed that Abe "had the best chance of any world leader to convince Iran that America was serious about its commitment to maximum pressure" (pp 140-141). Unfortunately, Abe, "who gave his best shot," and others who wished for his success, would be disappointed.
'Father of the Quad'
According to Pompeo, Abe called him to discuss his plan to visit Iran. Pompeo told him, "I would be happy to see him mediate, but the odds that [President Trump] would capitulate to Iranian demands was a zero-probability event" (p 141). "In June 2019," Pompeo continues, Abe traveled to Iran "on a friendly mission to present himself as a negotiator. It was the first time a Japanese prime minister had visited Iran since 1978. The Iranians thanked him on that very day by attacking a Japanese-flagged ship in the Gulf of Oman. Abe soon quit trying to broker an agreement and apologized for ignoring my stop sign" (Ibid).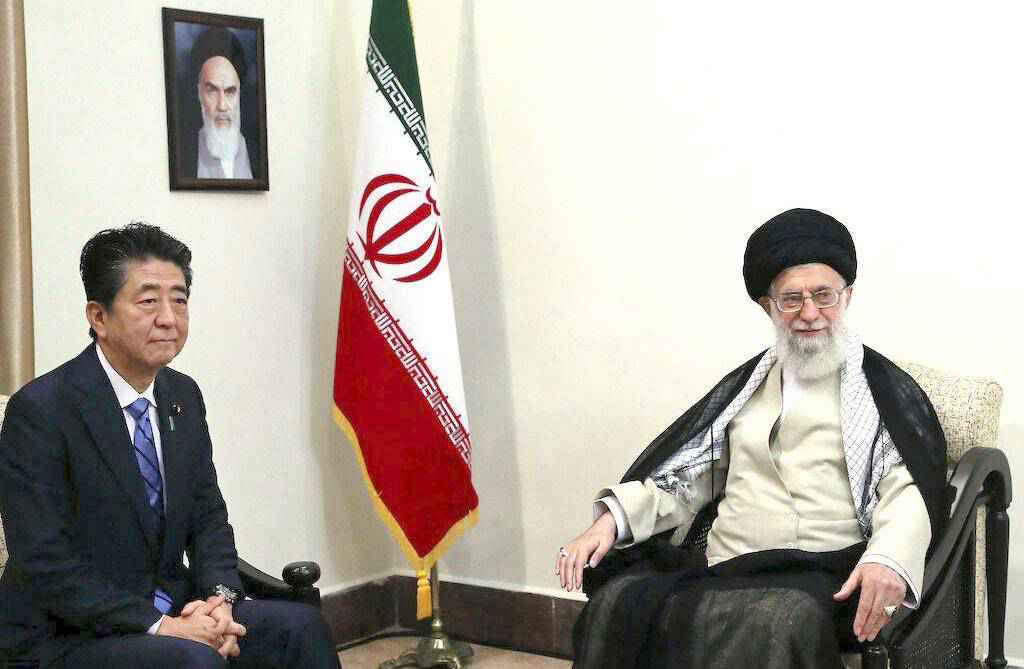 The third mention of Japan was in the context of the Quadrilateral Security Dialogue. I won't give away all the details here, but Pompeo emphasized the importance of the "unbreakable alliances with Japan and Australia" in convening the Quad and countering China (pp. 337-338). Pompeo also gives rightful credit to Abe as the "father of the Quad" and as the coiner of the idea of a "free and open Indo-Pacific" (p 338).
Who Should Read the Book
The book is easy to read and well-structured into seventeen chapters plus a Foreword, Introduction, and Conclusion. Several themes — such as displaying strength, convictions, and consistency, "showing up" around the world in person on behalf of the country, and protecting sovereignty — repeat themselves. So do the lessons he learned growing up from his family and part-time work, during his time in the Army, and as part of his involvement with his local church and strongly held Christian beliefs.
This is a very good book to not only get to know Pompeo better but also to understand the Trump presidency and America's role in the world. The book also helps to gain insights as to how Japan likely navigated its bilateral and international relations at the time. Interestingly, Pompeo had high praise for Japan's Foreign Ministry, describing it as "world-class" and "always sensible and meticulous" (p 337). As it is likely that Pompeo will play future roles in US administrations, it would be good for Japan's political, foreign affairs, and business leaders to read this book.
About the Book:
Title: Never Give an Inch
Subtitle: Fighting for the America I Love
Author: Mike Pompeo
Publisher: Broadside Books (2023)
ISBN: 9780063247468
Price: Hardcover ($32.99 USD) and eBook ($13.99 USD)
RELATED:
Reviewed by: Robert D Eldridge

Eldridge is a former associate professor of Japanese political and diplomatic history at Osaka University, and also the translator of numerous books, including "Watanabe Tsuneo, Japan's Backroom Politics: Factions in a Multiparty Age" (Lexington, 2013). Read his essays and analysis in English on JAPAN Forward.