EDITORIAL | Rigid Shinkansen Shutdowns Push Passengers to Take a Back Seat
The mayhem during the recent holiday and typhoon could have been prevented if the Shinkansen and connecting rail systems had been flexible in crisis management.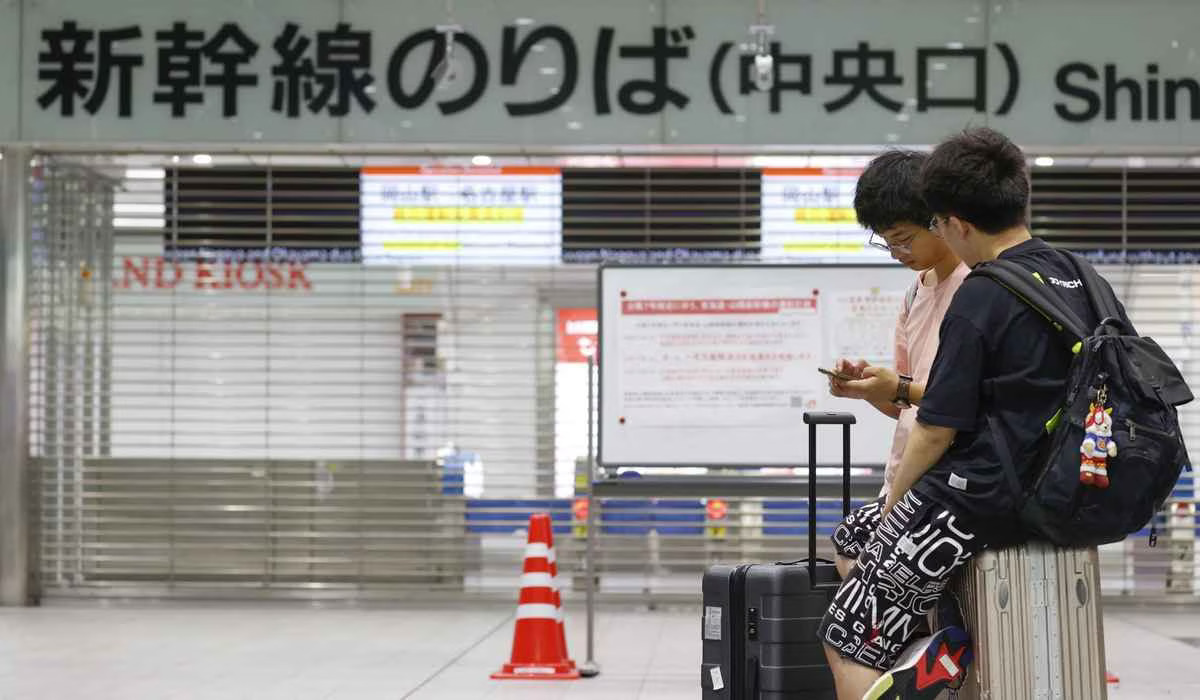 At the height of the Obon summer holidays, powerful Typhoon Lan and accompanying heavy rains hit Japan. Furthermore, they caused three days of chaos on the Tokaido and Sanyo Shinkansen lines.
Tokyo and other Shinkansen stations were overflowing on August 17 with Japanese returning home after the Obon break. Along with them were a large number of foreign visitors to Japan. And, on the previous day, the travel of some 305,000 people was impacted.
Although it was unfortunate that the typhoon landed during the peak of Obon, the resulting chaos exposed several issues.
Problems of Rigid Shutdowns
The first problem is that the implementation of planned shutdowns may have become too rigid. For example, JR Tokai and JR West Japan opted to suspend Shinkansen service between Nagoya and Shin-Osaka and between Shin-Osaka and Okayama all day on August 15. That was before the typhoon had even made landfall on the Japanese mainland.
Then they resumed normal operations the following day on August 16. Yet there were torrential rains in Shizuoka Prefecture on that day which forced service to be suspended for five and a half hours.
Predictably, the decision in this case resulted in chaos. As it demonstrates, it makes more sense to implement planned shutdowns when actual weather conditions are likely to suspend operations.
On August 16 in the Keihanshin region around Osaka, Kyoto, and Kobe, the wind and rain peaked in the afternoon. Nevertheless, by evening most private railways had resumed operations. That included Kintetsu Railway, which had scheduled service suspensions.
Granted that the Shinkansen train lines cover greater distances than regional private rail services. That means it takes time to confirm that conditions are safe for the trains to start running again. Still, couldn't operations have been resumed on the same day?
Keeping Passengers Informed and Connections Running
Secondly, passengers found themselves stranded at various stations on August 16, partly because they had been inadequately informed. Information needs to be conveyed not only in Japanese but additionally in English and other languages.
Trains were also significantly delayed, with many only arriving at Tokyo Station before dawn on August 17.
Furthermore, many passengers arriving in Tokyo found that the last train on the JR Yamanote Line and other intra-city commuter lines had already departed. In turn, that forced them to queue in long lines in front of taxi stops.
It caused both added expense and effort for passengers. Why couldn't steps be taken to keep the Yamanote Line and other major commuter lines running a bit longer?
Admittedly, that would require dealing with several issues, including expenses and ensuring adequate staffing. But perhaps all the JR companies could sign a cooperation agreement for how to respond in case of natural disasters or major train delays.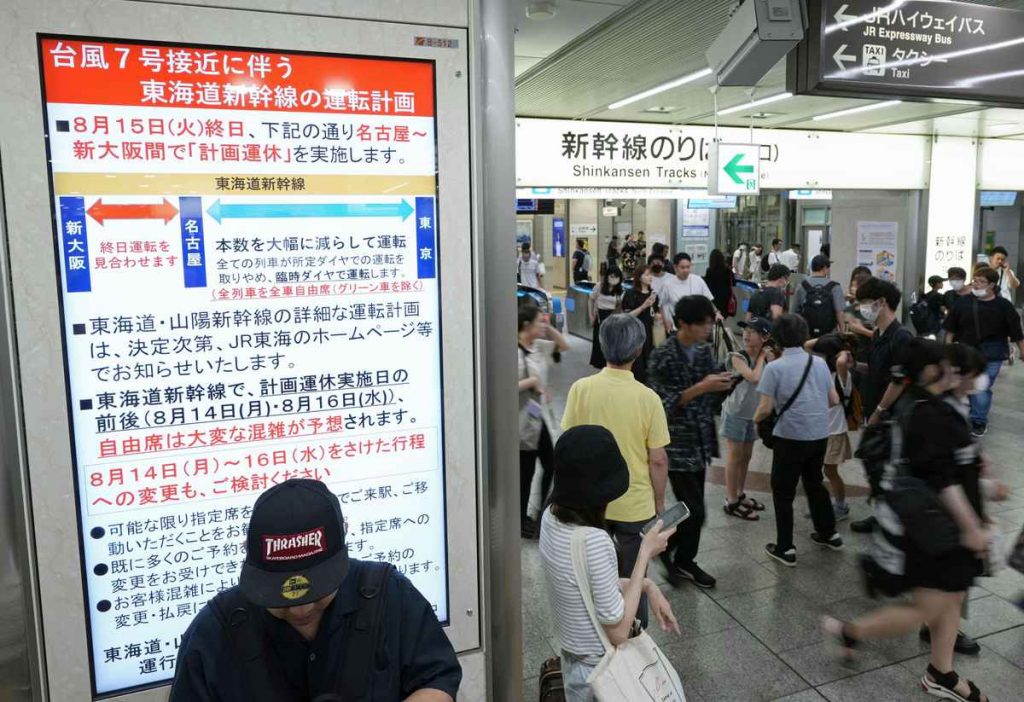 Plan: Stoppages are More Than Schedule Changes
Third, preparations for train stoppages are clearly inadequate.
This time, some Shinkansen passengers were able to obtain beverages and food. That was because in-train vending services were available on the Nozomi superfast trains and other trains.
However, JR Tokai, which is responsible for running the Shinkansen system, plans to end onboard sales this fall (2023). That needs to be reconsidered. In the recent chaos, some passengers wanted to purchase food and drinks at station kiosks. However, they were unable to do so since passengers were stuck inside trains and could not get off onto station platforms.
Cooperation with local governments along the route, including in the establishment of relief stations, is also essential. We would like to see all the JR companies thoroughly implement a "passenger-first" crisis management system.
RELATED:
(Read the editorial in Japanese.)

Author: Editorial Board, The Sankei Shimbun