Can China Keep Up As Southeast Asia Diversifies Ties?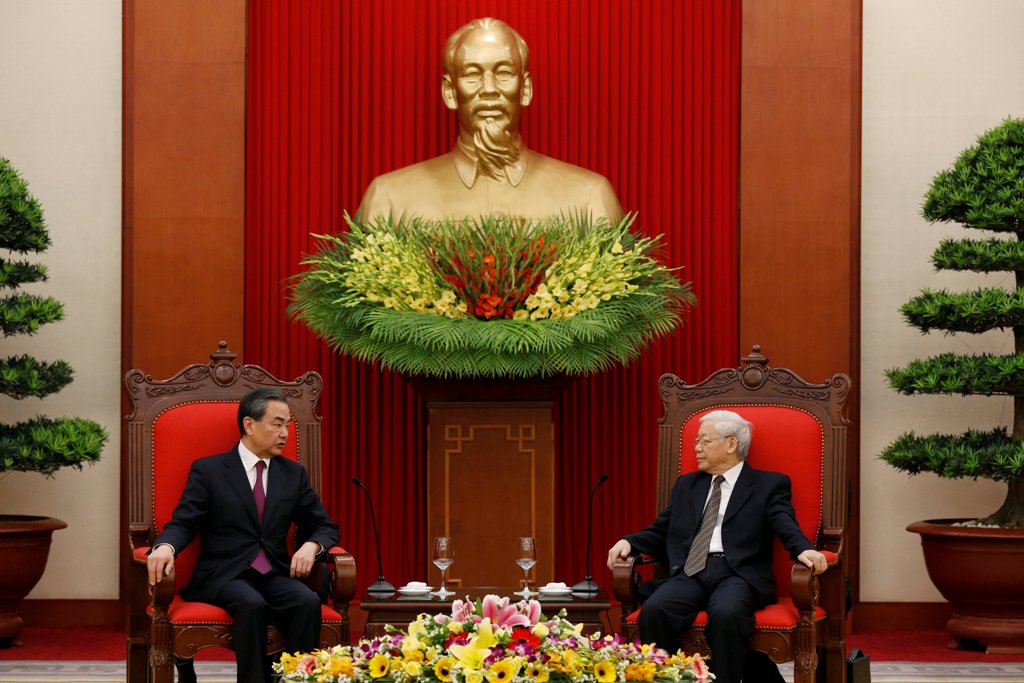 Former United States President Barrack Obama referred to himself as "America's first Pacific president." At the same time, China has made its own more tangible pivot of sorts toward Southeast Asia.
Since the announcement of the Belt and Road Initiative (BRI) in late 2013, Beijing has emphasized the importance of neighborhood diplomacy. From its perspective, Southeast Asia will play a crucial role in the development of its 21st Century Maritime Silk Road—both proposed routes would go through this region. Vietnam, in particular, is considered a strategic partner in such efforts, with a planned high-speed rail project connecting China's landlocked Yunnan province with a Vietnamese seaport in Hai Phong.
China, however, represents something of a paradox for Southeast Asian countries.
Initially associated with communism, famine, and military aggression, China began to improve its relationship with Southeast Asia when it launched its "go out" policy in 1999. The policy encouraged outside investment and, following market reforms under the leadership of Deng Xiaoping, China became a model for economic development—lifting more than 800 million people out of poverty since the late 1970s.
Politically, the relationship between the Association of Southeast Asian Nations (ASEAN), formed in 1967, and China has been quite friendly as well. China, for example, participated in the post-war reconstruction of Cambodia, later joining the ASEAN Regional Forum in 1994. Trade with ASEAN member states grew dramatically in past years, from US$41 billion in 2000 to almost $492 billion in 2015. That's roughly a tenfold increase.
In 2010, China established a free trade area with ASEAN, which effectively became China's third-largest trading partner. Many of Beijing's regional security and foreign-based infrastructure projects also have been implemented through ASEAN, though agreements with individual countries in Southeast Asia regularly occur as well.
Perhaps it's unsurprising then that China is viewed favorably in the region, with over 50% of Indonesians, Thais, and Malaysians having a positive opinion about the country. Only in the Philippines and Vietnam do the majorities considered China's growth to be "a bad thing."
BRI's Financial Issues
Connectivity with Southeast Asia and beyond is central to China's overall strategy. This, perhaps, is best illustrated in the previously mentioned Belt and Road Initiative, originally known as "One Belt, One Road."
In 2014, Chinese foreign minister Wang Yi referred to BRI as President Xi Jinping's most important foreign policy. Ultimately it aims to make Eurasia an economic and trade area rivaling the trans-Atlantic.
China is estimated to have spent roughly $150 billion a year to achieve this goal, underwriting over 900 infrastructure projects in 60 countries. These include the possible development of the Kra Canal in Thailand, which could allow ships to bypass the Malacca Strait entirely.
Other BRI projects would further integrate Southeast Asian markets with Beijing's own, while allowing China to use the vast foreign-exchange reserves it holds. These include a deep-sea port in Kyauk Pyu—part of a larger goal to establish a special economic zone in Rakhine, Myanmar, the China-Laos railway, a high-speed network increasingly referred to as the Pan-Asia Railway connecting Bangkok and Singapore to Kunming in Yunnan Province, and the Malacca Seaside Industrial Park, among others.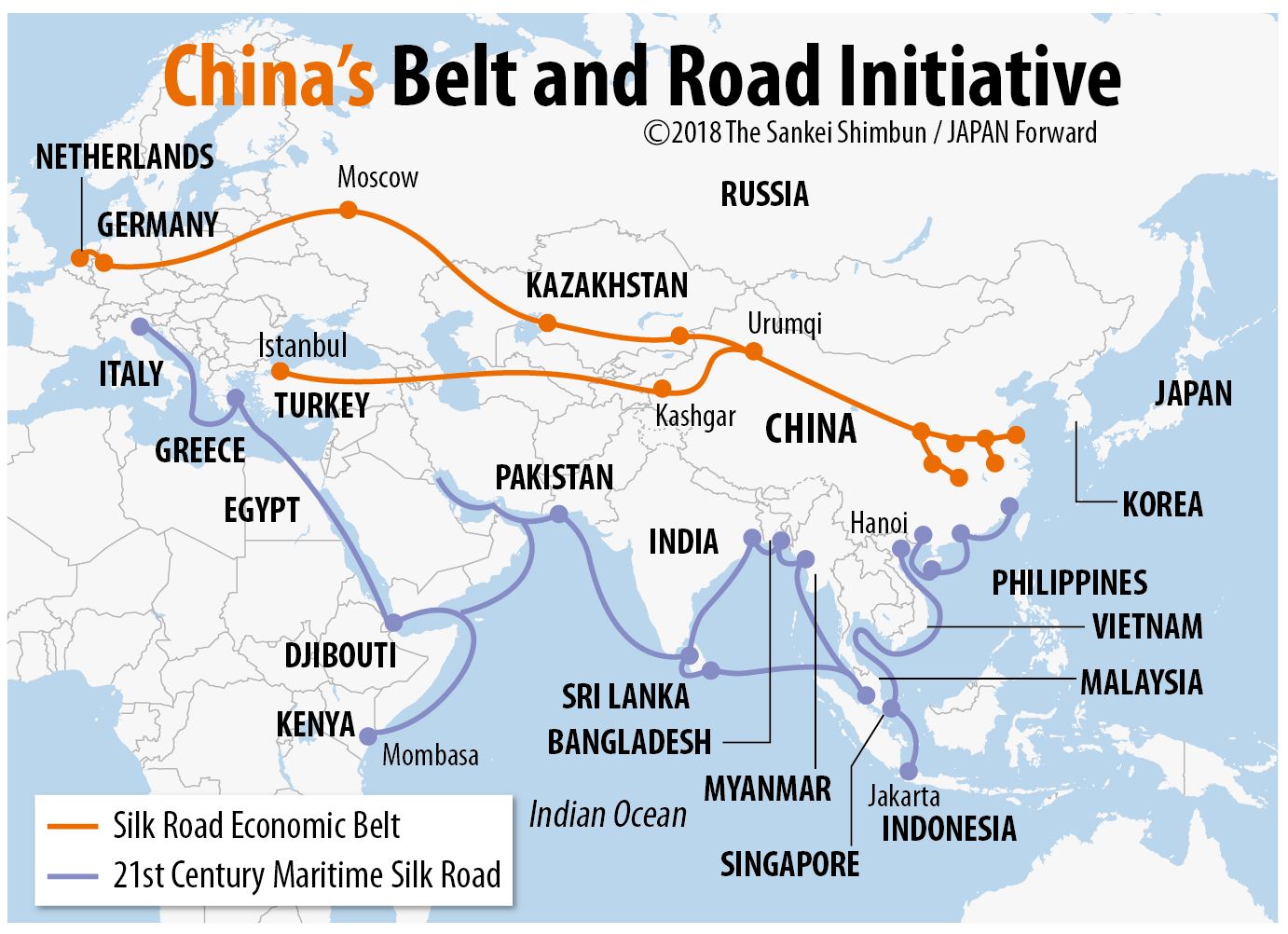 While BRI unquestionably offers economic benefits and thus has attracted support from leaders like Philippine President Rodrigo Duterte and Malaysian Prime Minister Najib Razak, it does, rather predictably, face obstacles. Corruption, bureaucracy, environmental damage, and unmet funding goals have resulted in the cancelation of several projects. For instance, Malaysia's TRX City Company pulled out of a joint venture with China Railway Engineering Corporation to develop a railway hub in Kuala Lumpur, when the group failed to meet its financial obligations. A similar project in Indonesia, the much-touted Jakarta-Bandug high-speed railway, was temporarily suspended, also due to financial issues.
Concerns have also been raised that BRI-related projects may be facilitating drug and human trafficking in the Golden Triangle, often considered the most extensive opium-producing area in Asia.
Territorial Disputes
Of course, another problem is China's ongoing territorial disputes with several Southeast Asian countries. China's claims in the South China Sea stretch roughly 1,600 km from its southern shores, overlapping with territory claimed by Taiwan, the Philippines, Brunei, Malaysia, and Vietnam.
Tensions have occasionally boiled over—64 sailors were killed in a naval battle between Chinese and Vietnamese forces in 1988. Thereafter, China would occupy six reef atolls in the Spratly Islands, on which it began land reclamation activities during the mid-2010s. Similarly, Chinese coast guard vessels—along with China's so-called maritime militias, which operate as paramilitary, irregular naval forces—effectively occupied the Philippines-claimed Scarborough Shoal in 2012.
Aside from territorial issues, China has meddled in Myanmar's long-simmering brew of ethnic conflicts, particularly in Kachin State. Discrimination, and occasionally violence directed toward Chinese populations in Malaysia, Indonesia, and other parts of Southeast Asia have also strained relations.
Seeking Diversity
The challenge for China is gaining trust—and there is competition.
Despite acquiring major stakes throughout the region through BRI-related infrastructure projects, China's overall investment since 2000 totaled only about $155 billion, compared to Japan's investment of $230 billion. That being said, Chinese foreign direct investment has grown steadily and, in 2017, accounted for 14% of FDI inflow to Thailand, 8% in Vietnam and Indonesia, and 6% in Malaysia.
A new dynamic, however, is emerging in the region, with Southeast Asian countries seeking to diversify both economic and defense ties. Vietnam, for instance, is exploring prospects for greater cooperation with Japan and the United States to counter China's expansionist actions in the South China Sea. Labeled by some as an emerging "trilateral alliance," it nevertheless demonstrates just how much the Asian security landscape has changed in such a short time.
It remains to be seen whether Beijing is able to capitalize on the new political environment. There is, nonetheless, a distinct possibility that BRI may signal the beginnings of a more integrated Eurasia, in which land routes through Southeast Asia facilitate the flow of goods, while providing China new outlets that reduce its dependence on disputed waterways.
Clearly, the race for Southeast Asia has just begun.
RELATED ARTICLES:
Japan and Vietnam: An Emerging Partnership in A Contested Region
The U.S. and Vietnam: Old Enemies, New Friends?
Patrick Kelly is a reporter with JAPAN Forward. He currently is living in Tokyo, Japan.