CEATEC 2023: Asia's Largest Electronics Expo Sees Shift to Environmental Tech
At CEATEC, major corporations such as Panasonic showcased their latest environmental innovations. Some even built their booths out of recyclable materials.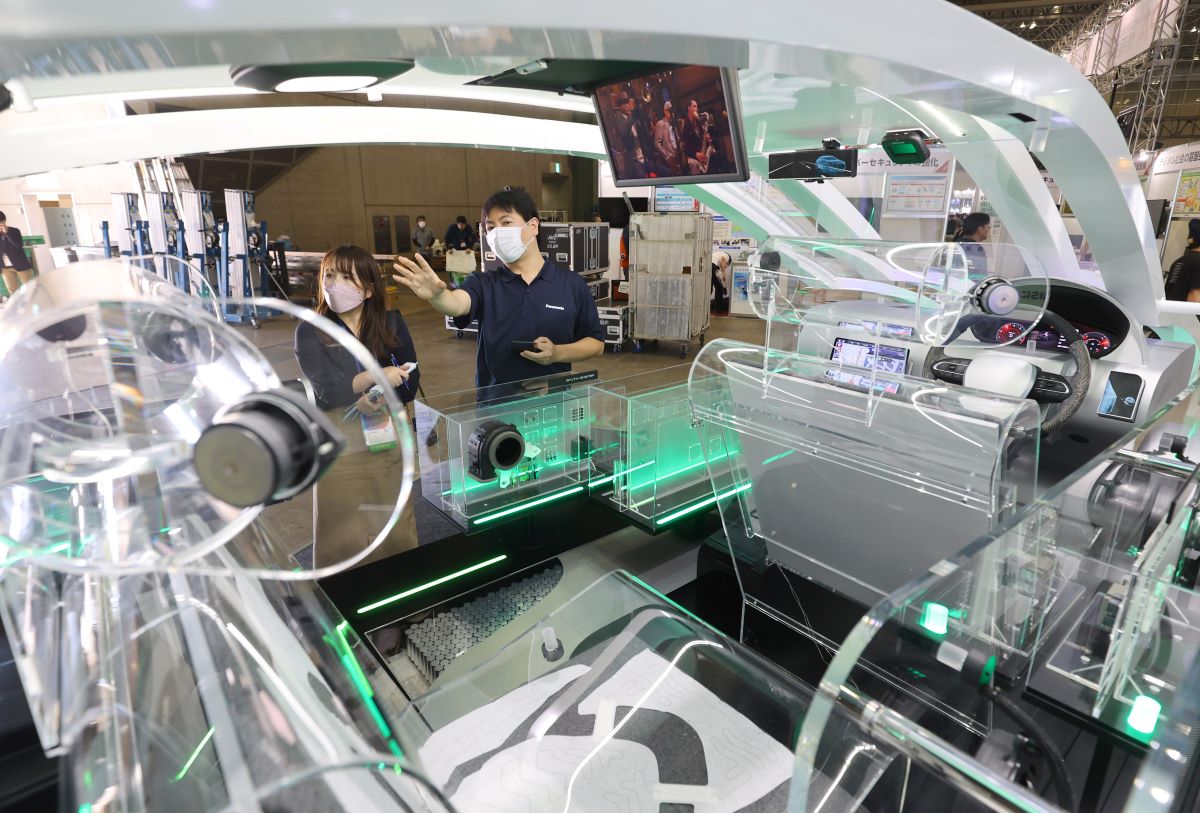 CEATEC, which stands for Combined Exhibition of Advanced Technologies, is Asia's largest consumer electronics and IT trade show. This year in 2023, the event runs from October 17–20 at Makuhari Messe in Chiba City.
In the past, the event was primarily a home appliance trade show. Currently, however, CEATEC is undergoing an evolution centered on the environment. Many exhibits now focus on technologies of the near future. Leading corporations and electronics and machinery manufacturers are promoting their initiatives through exhibits that place environmental technologies at the forefront.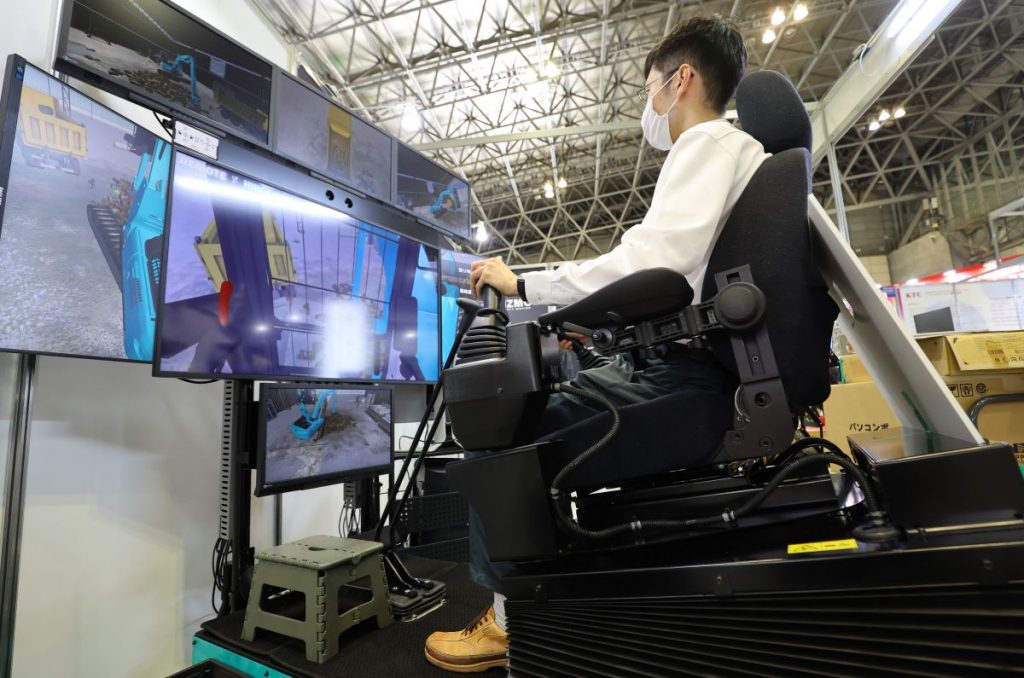 Innovations for Decarbonization
Panasonic Holdings has set up booths at CEATEC for the first time in five years. Among its exhibits are fuel and solar cells to aid factories in switching to more renewable-based energy sources. Growing agents for crops using carbon dioxide as a raw material are also featured. All the products and technologies displayed by Panasonic are environmentally friendly, with an emphasis on decarbonization. The company explains that it is now "seeing an affinity between CEATEC's social and environmental solutions and our own business."
Making Environmental Initiatives Easier
Mitsubishi Electric is exhibiting a small robot developed with Kansai University that workers can operate remotely using a phone. Local workers in countries such as India and Kiribati receive low wages to work on environmental initiatives such as mangrove plantations. By enabling remote work, the company aims to create a society where environmental activity is no longer a burden for anyone.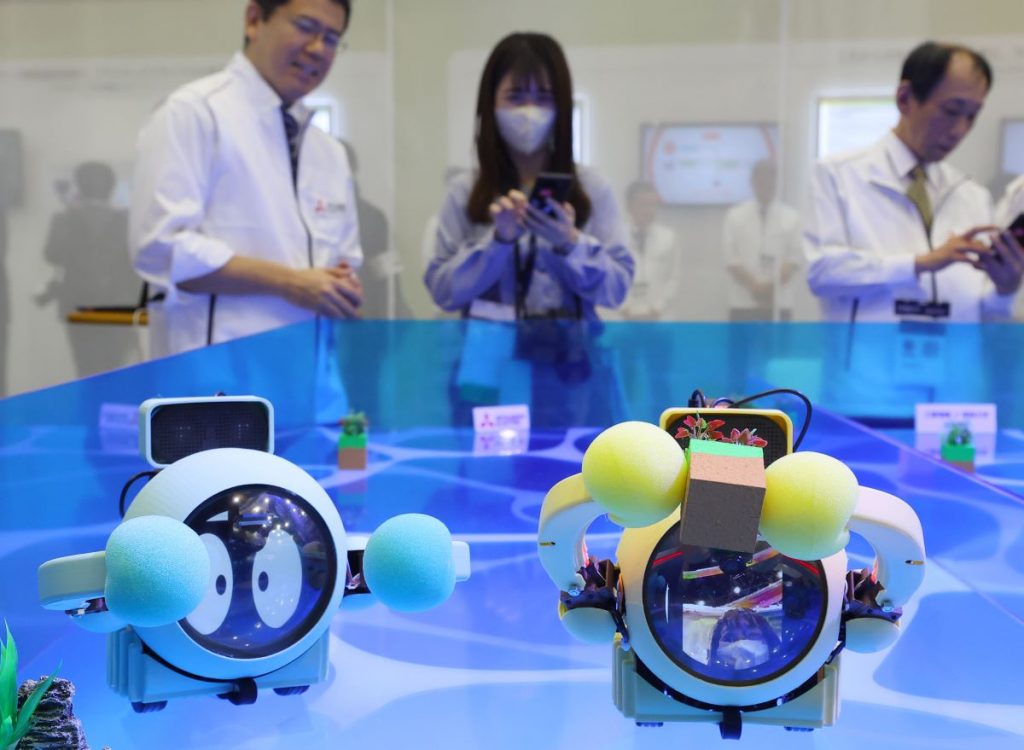 Recycling All the Way
Murata Manufacturing and TEIJIN FRONTIER have developed revolutionary biodegradable fibers. By emitting low levels of electricity, these fibers inhibit bacterial growth. Made from sugarcane and other biodegradable materials, the fibers can be broken down using microorganisms and reused in agriculture, allowing resource recycling. Both companies are keen to promote the new added value of their product.
An increasing number of companies are reusing and recycling their booths. Since 2022, Sharp has used cardboard from recycled paper for its booth display stands. This year, the company is reusing its stands from the previous year. A company representative says, "We used to generate four-ton truckloads of scrap wood. It is important to work towards reducing environmental impact outside of developing products and technologies." Electronics company TAIYO YUDEN is also using recyclable materials for most display stands.
Kiyoshi Shikano, executive producer of CEATEC, says, "The environment is one of our key themes this year. More companies are focusing not only on technology but also on services and solutions that contribute to the environment."
RELATED:
(Read the article in Japanese.)

Author: Hiroto Kuwajima