China Uses Singapore Platform to Challenge the Rules Based Order
Aggressive talk on Taiwan from Chinese Defense Minister Wei Fenghe stole headlines, but there were also signs of rapprochement between Japan and South Korea.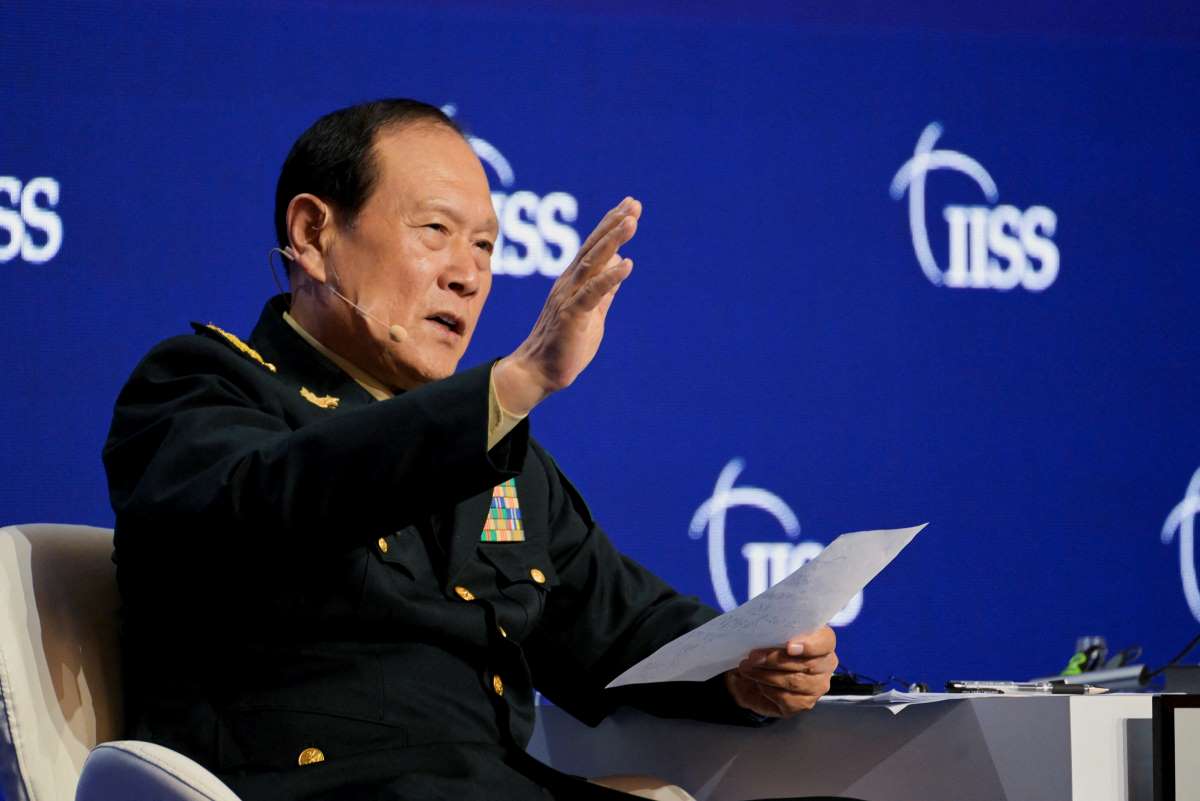 Will a clash between the United States and China spark a conflict in Asia which will escalate into global war?
It is a fear which was frequently expressed at the Shangri-La Dialogue security summit, recently hosted by the government of Singapore.
Yet according to the Singaporean defense minister, it's a mistake to interpret current geopolitical tensions solely as a clash of ideologies.
Speaking at the event organized by the International Institute for Strategic Studies (IISS) think tank, Minister Ng Eng Hen said that there would be few takers "for a battle royale between autocracies and democracies."
Dr Ng described a divided world, further destabilized by COVID-19, high inflation and supply chain shocks.
"Countries have turned inward," warned Dr Ng. "Security alliances are hardening. Despite protestations and caveats to the contrary, partners are positioning and building up security arrangements, if not military capability, among their groupings."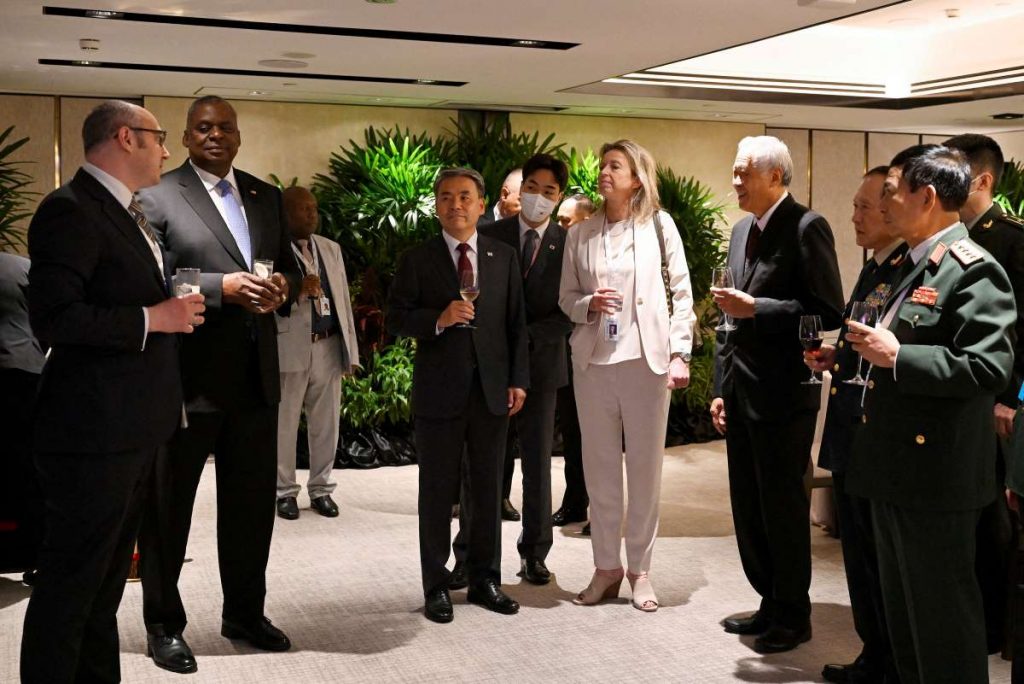 Singapore's Dilemma
For Singapore, a small yet wealthy nation, there is good reason not to want to be tarnished with the reputation of being an autocracy, as this causes problems with America. Singapore's Ambassador-at-large has asserted that the nation is a stable democracy with free and fair elections, an independent judiciary and protected political freedoms.
However, it was not invited to take part in the Summit For Democracy hosted by President Biden in December 2021.
China is Singapore's leading trading partner ー as it is of many Asian countries ー which helps to explain why the summit organizers welcomed a large delegation of senior people from the Chinese Communist Party.
Some even sat down for face-to-face dialogue with the Americans, although this did not seem to do much to de-escalate the tension, especially over the status of Taiwan.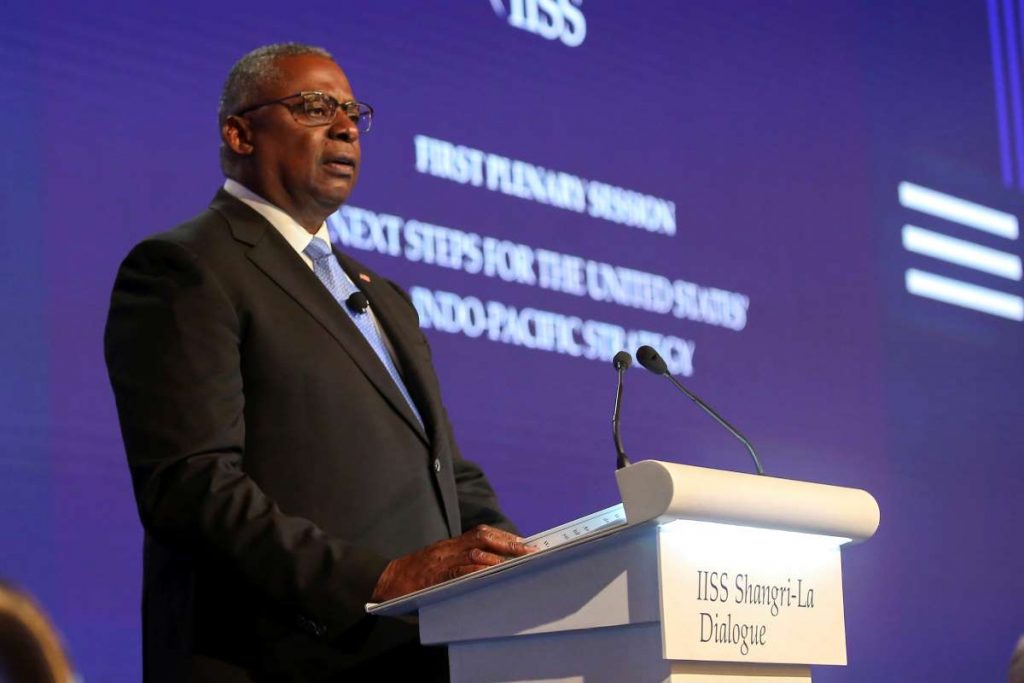 US-China Clash
Secretary of Defence Lloyd Austin said in his speech that United States policy on Taiwan has not changed. He added: "Unfortunately, that doesn't seem to be true for the PRC," noting the record number of Chinese aircraft flying near the island.
Mr. Austin described the Chinese military activity as "provocative" and "destabilizing".
The response from Chinese Defence Minister Wei Fenghe was strong enough to provoke headlines around the world.
"If anyone dares to split Taiwan from China, the Chinese People's Liberation Army (PLA) will have no choice but fight at any cost and crush any attempt of 'Taiwan independence' and safeguard national sovereignty and territorial integrity," he said.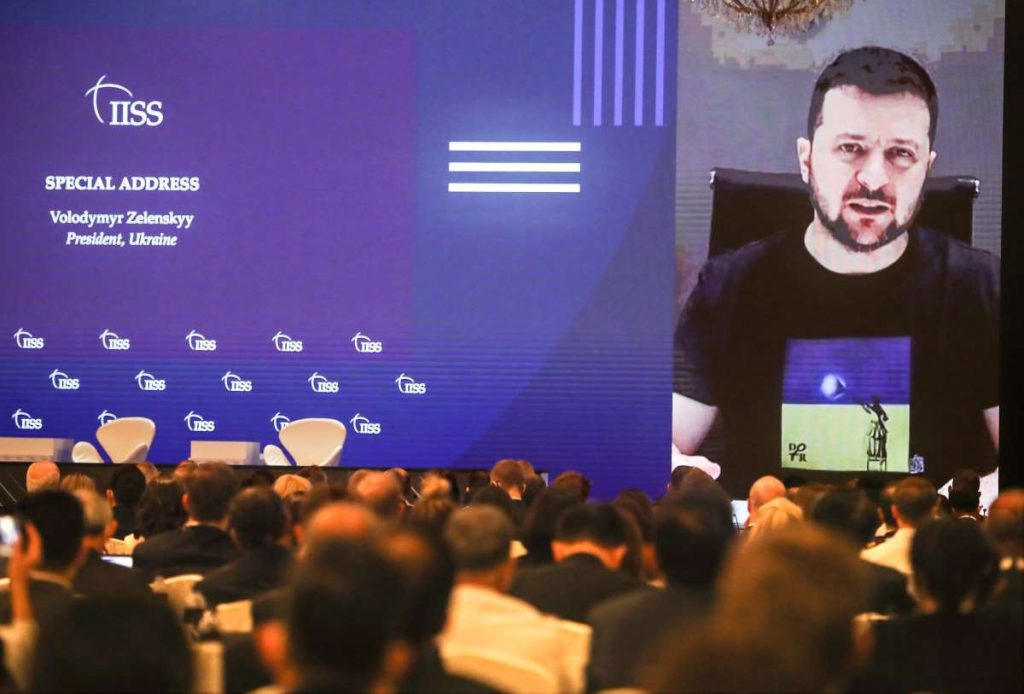 Ukraine's Warning
The conference also heard from Ukraine's President Volodymyr Zelenskyy, who spoke via a video link from the capital Kyiv.
"We must break the ability of Russia and any other country in the world to block seas and destroy the freedom of navigation," said Zelenskyy, in words which resonated with the US strategy in the Indo-Pacific. It is an approach which is backed by Japan.
Zelenskyy warned that Russia's army is trying to prevent the export of wheat from Ukraine, which has been dubbed the breadbasket of Europe. Moscow is thus causing a risk of "an acute and severe food crisis and famine in many countries of Asia and Africa."
The United States, Singapore, Japan and most European nations have imposed sanctions on Russia since the invasion of Ukraine. However, China has decided not to do so. And during his speech at the summit, Wei Fenghe stuck to what sounded like a pro-Kremlin line.
"Who is the mastermind behind the war in Ukraine?" "Who stands to gain the most? Who's adding fuel to the fire?" asked Wei. The implication was it was the Americans and their NATO allies which are to blame. That is an interpretation which is also used in Russian propaganda.
However, Wei insisted that China has not supplied any weapons to Russia to be deployed in Ukraine ー a move which would prompt sanctions which would hit the Chinese economy.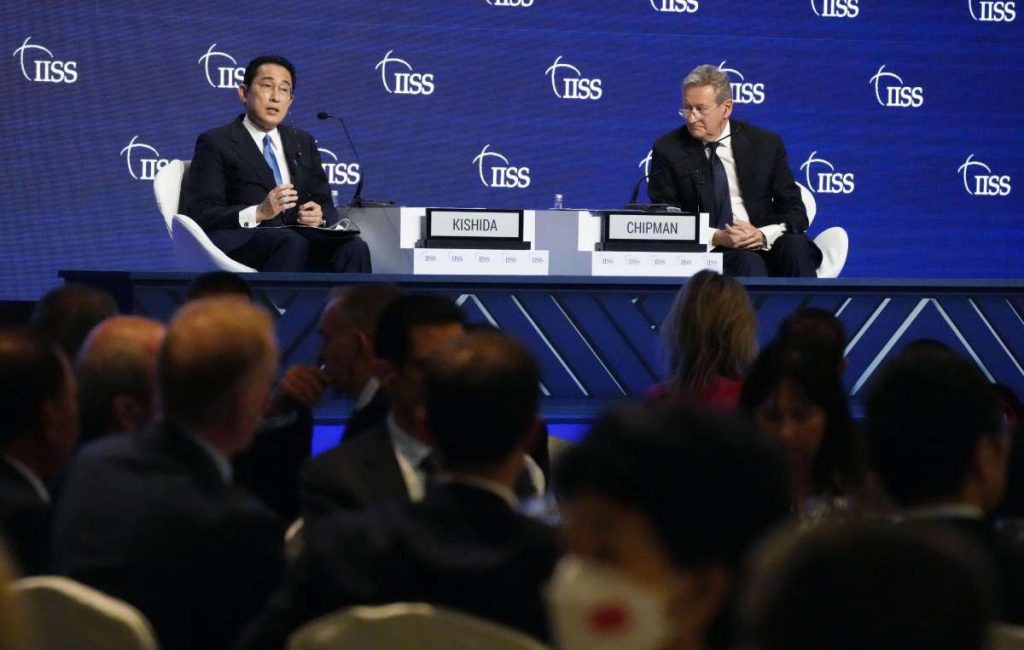 Arming Japan
Lloyd Austin warned in his speech on Saturday that the Ukraine war was a sign of the chaos and turmoil that would come with the flouting of a rules based international order.
And in his keynote speech to the meeting, the Japanese Prime Minister Fumio Kishida was also condemning the Russian attack on Ukraine, as well as taking swipes at China. Mr. Kishida said that
"Unilateral attempts to change the status quo by force in the East China Sea are in violation of international law. Japan is taking a firm stand against such attempts."
He also promised a robust approach in the face of threats from China and North Korea.
"I am determined to fundamentally reinforce Japan's defense capabilities within the next five years and secure a substantial increase of Japan's defense budget needed to effect such reinforcement," Mr. Kishida told the summit.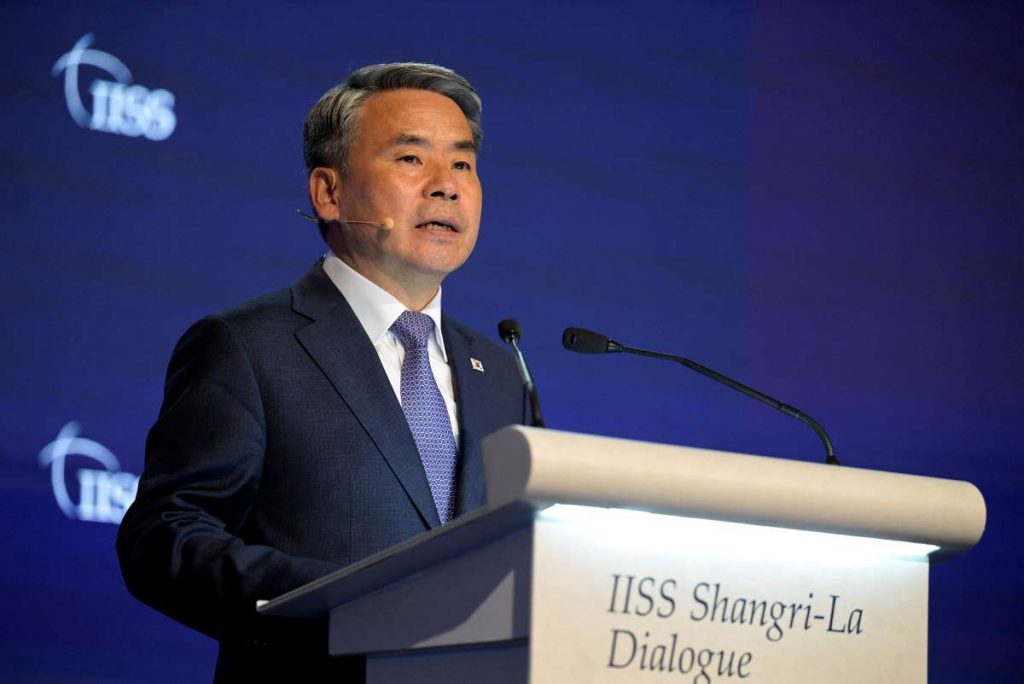 South Korea's New Approach
There was a welcome offer from the defense minister of South Korea to work more closely with Japan in response to North Korea's nuclear and missile threats.
Lee Jong-sup said that the Yoon government will "strengthen trilateral security cooperation among and is willing to have an earnest discussion with Japan to restore security cooperation that has been halted due to historical, military and territorial disputes as well as other issues between the two countries."
Mr. Lee told the Shangri-La Dialogue: "Although several bilateral issues remain unsolved between South Korea and Japan, we intend to have the two sides put their wisdom together to reach reasonable solutions in a way that reflects the shared interests of the two countries."
When asked about the range of the bilateral security cooperation, Lee clarified that it is within the scope of dealing with North Korean nuclear and missile threats.
There was also a pledge that Korea and Japan will seek to reinforce security cooperation through various ways, including high-level policy consultations, information sharing, combined missile defense drills and joint training for humanitarian assistance and disaster responses.
This suggests a strong diplomatic will on the part of both countries to take a more accommodating approach and possibly paves the way for a meeting between Prime Minister Kishida and President Yoon Suk-yeol of South Korea later this summer.


RELATED:
Author: Duncan Bartlett
Duncan Bartlett is a regular contributor to JAPAN Forward. You can read his other articles and essays here.