China Watch | Will Xi Jinping's Third Term Bring Turmoil and War?
The Chinese Communist Party National Congress begins in mid-October, with implications for China's domestic stability and the security of its neighbors.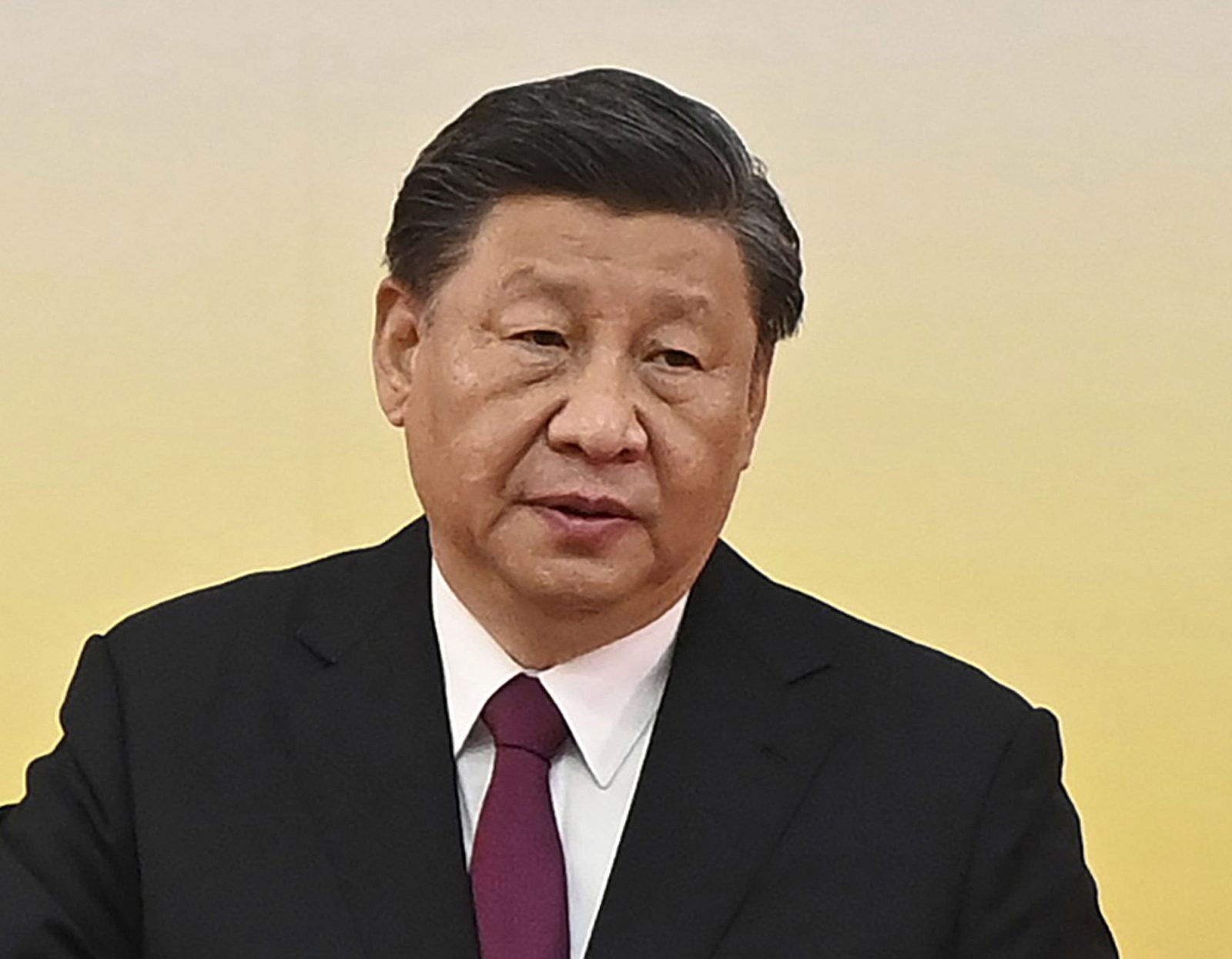 In mid-October Xi Jinping is expected to be named to a third term as general secretary at the National Congress of the Chinese Communist Party (CCP) slated to take place in Beijing. Speculation is rife about what that will mean for China and the rest of the world.
On September 6 the prestigious American international affairs journal Foreign Affairs published a long article by Cai Xia entitled "The Weakness of Xi Jinping: How Hubris and Paranoia Threaten China's Future." China watchers took immediate note of the piece because Cai had taught for 15 years at the CCP's Central Party School, the CCP's center for training top party officials which is under the direct control of the Central Committee of the CCP.

Who Is Cai Xia
Before her retirement as a professor in 2012, Cai as an insider was in an ideal position to observe the way that Xi spoke and acted when he was vice premier and head of the school from 2007 to 2013. Her assessment of China's top leader has been scathing, as she likens him to a mafia boss.
Cai became famous overnight at home and abroad after a recording of a 20-minute speech she gave during a private meeting in which she virulently criticized Xi was widely disseminated on the internet in June 2020. Retribution by the CCP was swift as in August of that year she was expelled from the party and stripped of her pension. She is currently an exile in the United States.
Naturally, the fact that a journal as influential as Foreign Affairs published such a vehement take-down of Xi Jinping only weeks before the all-important CCP Congress has caused quite a stir.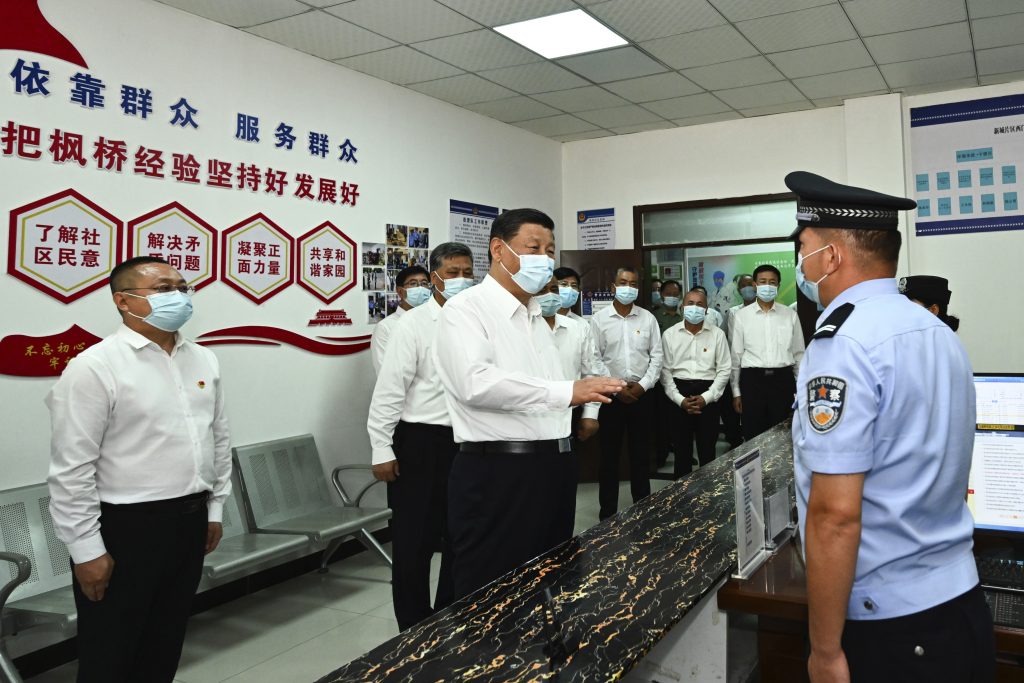 Her Essay's Criticisms of Xi
In her essay, Cai starts out by analyzing Xi's character based on what she heard and directly observed while teaching at the CCP's Party School.
She concludes that what makes Xi stand apart as a person is that he suffers from an inferiority complex, knowing that he is poorly educated in comparison with other top CCP leaders and not particularly well endowed intellectually. She speculates that this is the root cause of his vanity and paranoia.
The result is all variety of perverse opinions and an obstinate refusal to listen to criticism or advice from others. This willfulness has become the hallmark of Xi Jinping's political style.
As Cai sees things, because China has had a leader like Xi for the past ten years, it has suffered one failure after the next on both the domestic and diplomatic fronts. And now it finds itself surrounded by internal and external woes. She adds that the result is that both CCP cadres and the general public are increasingly losing hope in Xi and resisting him.
Nonetheless, Cai believes that by employing various stratagems, Xi's odds for securing a third term as party boss and continuing to do as he wishes are extremely high. The big question is what is going to happen in the next five years after Xi is confirmed in his position.

Cai's Expectations
What might not a dictator with a mindset characterized by hubris and paranoia do? Cai is very pessimistic in that regard.
It appears that Xi has acted in somewhat conciliatory fashion towards the various factions in the CCP as he works in the runup to the CCP National Party Congress to lock down the support he needs to continue as general secretary. However, once he has secured another term and begins his third term, Xi will have free rein to pursue his political ambitions without restraint.
Cai expects that an "unbound" Xi will pursue dictatorial rule in even more arbitrary and high-handed fashion.
Against that background, on the one hand we can expect to see China reinforce pursuit of the "Xi Jinping line" of centralized economic policies and greater control of society. Meanwhile, on the international front, expect China to continue militarizing the South China Sea and applying more pressure to force unification with Taiwan on Beijing's terms.
Nevertheless, these actions are certain to cause dissatisfaction and resistance within the CCP and the general public, leading to greater instability in China's domestic conditions. In addition, political errors may well touch off an economic crisis. And if domestic turmoil appears likely that would increase the chances of war breaking out.

Little Room for Optimism
At the end of her essay, Cai reaches the pessimistic conclusion that possibly the only way to end this vicious cycle of increasingly poor performance caused by the "Xi Jinping Line" would be war. In other words, Cai believes that if Xi started a war to forcibly take over Taiwan but it ended in failure, that would likely lead to the demise of the Xi regime.
That is a brief summary of Cai's article. Such analysis from a former professor at the CCP party school who knows the Chinese Communist regime from the inside is very valuable.
At the very least we can say that the countries on China's periphery face an eventful autumn as Xi Jinping enters his third five-year term as his country's leader. I share Cai's belief that domestic turmoil in China and the launching of a conflict to force unification with Taiwan are very high.
How should we respond to the third term Xi regime? We must give the implications very serious consideration.

RELATED:
(Read the column in Japanese at this link.)

Author: Seki Hei (Find other articles by the author in English on JAPAN Forward here.)