China's BRI, Saudi Arabia, and the Confusing Game Inside Pakistan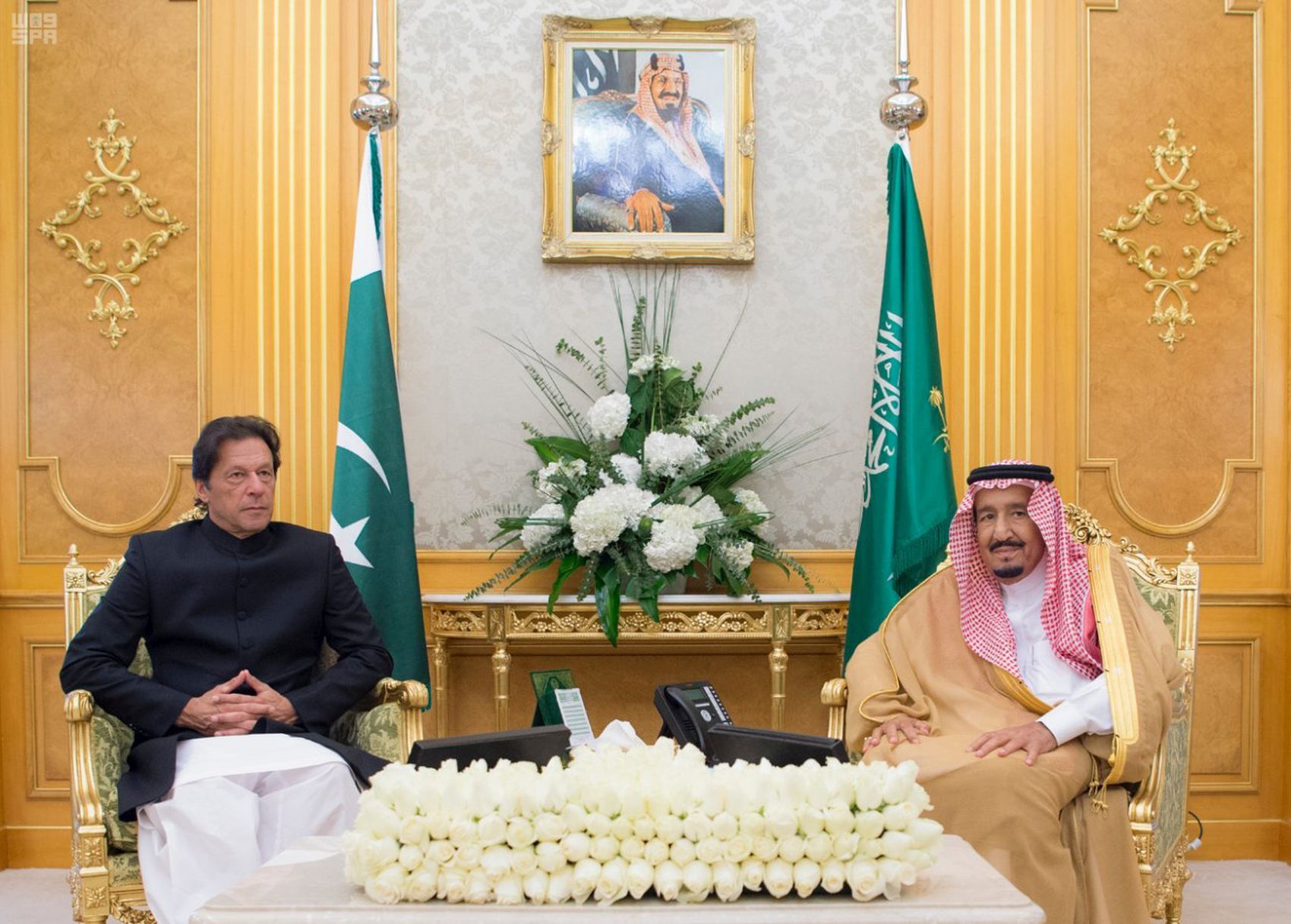 It took close to 22 years for Imran Khan and his Pakistan Tehreek-e-Insaf party to finally assume the reins of power in Pakistan.
The power transition, though, has come at a time when the economically-troubled nation is at a crossroads, severely beset with a litany of trials. These include a nearly empty treasury, with USD9.66 billion remaining in foreign exchange reserves, major loan defaults, soaring debt, widening current-account deficit, and a devalued currency.
Unsurprisingly, the China-Pakistan Economic Corridor (CPEC) — often referred to as the flagship project of China's Belt and Road Initiative (BRI) — is part of the worrisome mix.
The project has a slated worth of USD50 billion in terms of investments, according to Minister for Planning and Development Khusro Bakhtiar. Of that, about USD29 billion worth of CPEC-BRI projects are currently in progress. That said, the CPEC project is fast turning out to be an onerously demanding mega-plan, spread across the length and breadth of Pakistan.
The Imran Khan government is pugnaciously attempting to avert a currency crisis, even if it has to be at the cost of introducing new players in what initially was supposed to be strictly a bilateral project. Figures suggest that the State Bank of Pakistan's coffers are not enough to cover even two months' worth of imports. However, the induction of any other country requires concurrence of both sides.
These pressingly obstinate realities were perhaps the key drivers for Prime Minister Imran Khan to have chosen Riyadh, the Saudi Arabian capital, as the destination of his first official foreign visit.
None other than Pakistan's former Minister for Planning, Development and Reforms, Ahsan Iqbal, made an inquiry on September 20 about the introduction of new partner nations in the CPEC. Fawad Chaudhry, Federal Minister for Information and Broadcasting, replied on September 21, by affirmatively acknowledging that China had been taken into confidence over Saudi Arabia officially joining the CPEC as the "third strategic partner."
Less than a fortnight later, in a complete U-turn, Pakistan announced on October 2 that Saudi Arabia would not be made part of the CPEC framework. Instead, the Kingdom's proposed investments would fall under a separate arrangement.
Khusro Bakhtiar, addressing a press conference where he was accompanied by Fawad Chaudhry, said: "Saudi Arabia is not to become a collateral strategic partner in the CPEC…. The framework between China and Pakistan is bilateral, and Saudi Arabia is not entering that framework as a third-party investor."
Inviting Saudi Arabia into the CPEC fold would have served multiple objectives for the Imran Khan government that has pitched for populist tones vis-à-vis governance since hitting the campaign trail. Rising Chinese debts are compelling the Khan government to ponder price negotiations, affordability, terms of financing, and equitable benefits, while concurrently creating an alternate political and economic narrative for the CPEC that would aid widening of Tehreek-e-Insaf's support base.
This apparently is a major reason why Imran Khan reportedly sought to recalibrate and review all CPEC-BRI contracts. However, Beijing reportedly has communicated to Islamabad that it is willing to review only those projects that have not yet begun.
In a marked departure from the customary and widely established BRI lending model, by which China provides loans/finance for construction of infrastructure, Islamabad now is seemingly surveying other funding options. While accepting in May 2018 that Pakistan was close to bankruptcy, current Finance Minister, Asad Umar, stated that an array of financial aid options would be considered.
These include the apparent drawing up of plans to seek the country's largest-ever bailout package — up to USD12 billion in financing — from the International Monetary Fund. Thus far, Islamabad has kept afloat with lending from Chinese commercial banks, accumulating USD5 billion in debt as of June 2018.
Approaching Saudi Arabia to invest in CPEC projects initially appeared to be part of the same strategy. This impression was reinforced when Abdul Razak Dawood, Adviser on Commerce, Textile, Industry & Production and Investment, said, "Saudi Arabia wants to invest USD22 billion in CPEC."
Getting the Saudis on board could potentially result in negotiation of an agreement to defer oil payments, following a 1998 precedent in which a similar deal was reached with Riyadh.
Home to roughly 18% of global oil reserves, Saudi Arabia is ranked as the largest exporter of petroleum. China is considered Riyadh's closest partner nation in West Asia. It is Saudi Arabia's biggest oil customer and overall its largest trading partner.
Palpably, Beijing's dependence on Saudi oil remains a pivot, not just for its energy calculus, but also for its overall regional policy approach. Rekindling the ancient Silk Road remains at the center of Xi Jinping's vision of the Saudi's role and presence in the BRI. This was further strengthened by the signing of an agreement on joint promotion of the BRI with nine Arab countries.
China is also closely eyeing the Kingdom's Vision 2030 — a long-term plan that seeks to reduce the Saudi economy's reliance on oil, boost investment in the private sector, and increase foreign direct investment from 3.8% to the global level of 5.7% of GDP. China has stated on the record that it considers Vision 2030 an opportunity for integration and finds it to be compatible with the BRI.
The entry and introduction of Saudi Arabia into the CPEC-BRI, probably as an offshoot partner in a trilateral arrangement, might spell good news for distraught Pakistan. But both China and Saudi Arabia are likely to tread carefully on this route.
China will remain cagey. It knows full well that it most certainly cannot offset American influence inside Saudi Arabia, which will remain engrained in the U.S. regional alliance network.
More worrisome for Beijing is the realization that the BRI is increasingly becoming a marsh that is economically percolating developing economies, which are unable to repay the Chinese loans.
Of late, incoming administrations in Sri Lanka, Malaysia, and Maldives have shunned Chinese deals struck by their respective predecessor governments. They are looking instead to renegotiate the terms and conditions related to Chinese BRI loans and finance.
Author: Monika Chansoria