China's Military Budget Gets a Big Boost from Beijing
Experts warn a further increase in China's military spending on the PLA will go towards nuclear weapons or aircraft carriers.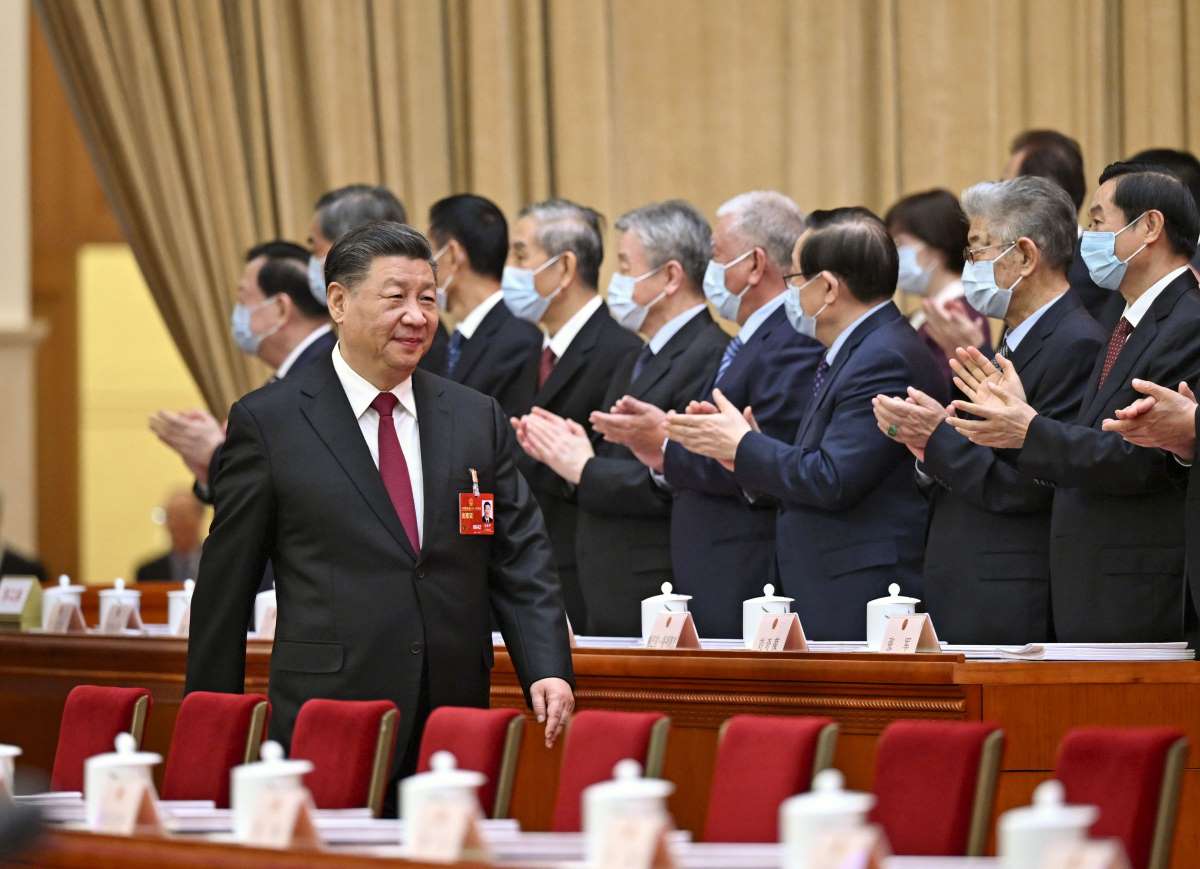 For Japan, the most significant announcement to come from Beijing this first week of March is the news that Beijing plans to increase China's military spending by 7.2 percent in 2023.
It should be emphasized that this official figure is largely symbolic. China does not like to disclose exactly how much it spends on the People's Liberation Army (PLA) - or where the money goes.
It is a stated ambition of China's leader Xi Jinping to build a "world class military" led by him personally.
CNN reports that this year's defense budget is more than double the size of that of ten years ago. And it notes that China now controls the world's largest army in terms of numbers, as well as the world's largest navy. It continues to advance its fleet of nuclear submarines and stealth fighter jets.
Last year, China launched Fujian, its third aircraft carrier. China has also strengthened its coast guard and maritime militia, which it uses to swarm around the Senkaku Islands, chasing Japanese fishermen out of their own waters. In 2018, the Chinese Coast Guard was incorporated into the People's Liberation Army.
Takashi Kawakami, a professor of Takushoku University in Tokyo, told Reuters that in the next spending round, China would probably give priority to its nuclear capability.
He added: "As China strengthens the new area of cognitive warfare over Taiwan, I think it will also use the budget to build up its cyber and space capabilities, as well as its submarine forces to target undersea cables."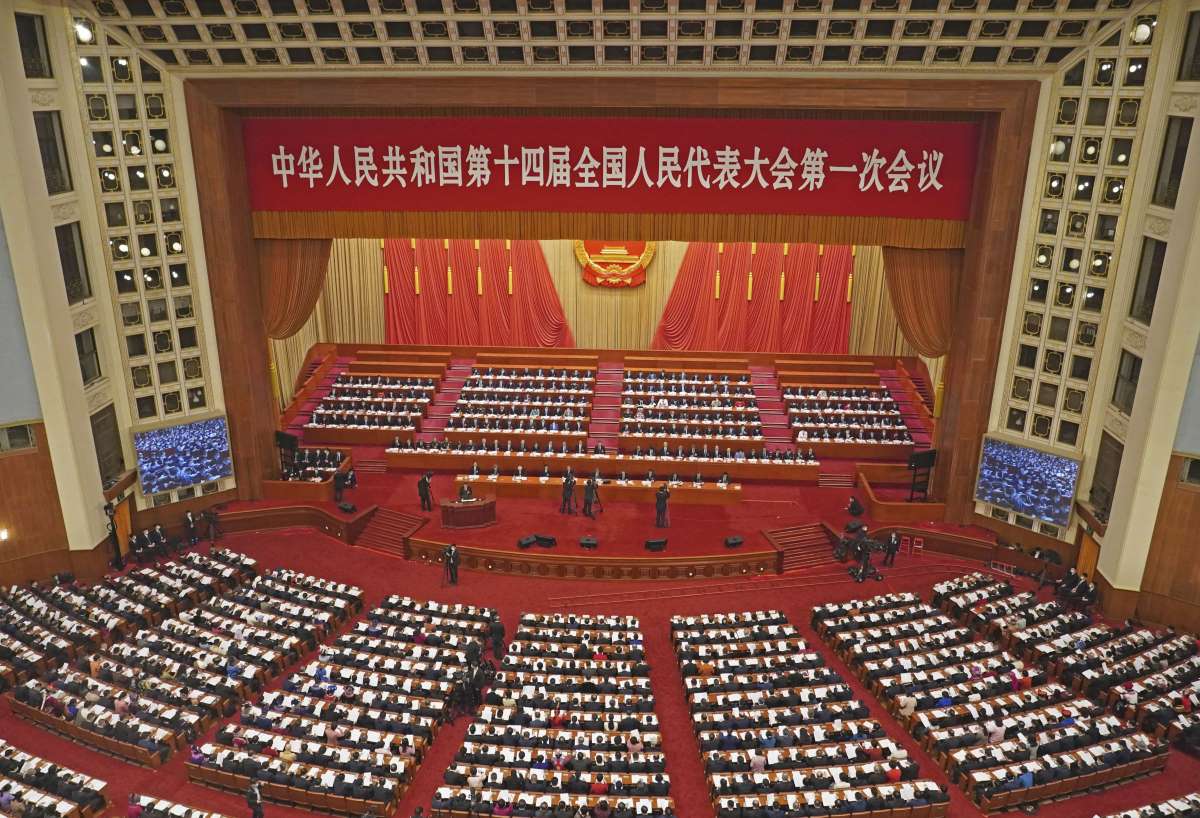 Claims of Scaremongering
China argues that its rise in military spending is justified. Professor Li Daguang from Hainan University, wrote in the state newspaper China Daily that some media outlets have been "scaremongering." And he pointed out that Japan has raised its military expenditure by 26.3 percent to a record high of 6.3 trillion JPY ($49.84 billion USD).
"If we take an objective look at the growth in the Chinese defense budget and the demands of military modernization, the scaremongering proves baseless," wrote Professor Li.
However, this overlooks the fact that China spends roughly four times more on defense than both Japan and South Korea. It also glosses over the militaristic tone which was apparent throughout the speech given by Premier Li Keqiang to the National People's Congress.
"Our armed forces, with a focus on the goals for the centenary of the People's Liberation Army in 2027, should work to carry out military operations, boost combat preparedness and enhance military capabilities," said Li.
The date of 2027 is particularly significant in terms of Taiwan. In January, Taiwan's foreign minister Joseph Wu said if China attacks the island, 2027 is when this is most likely to happen.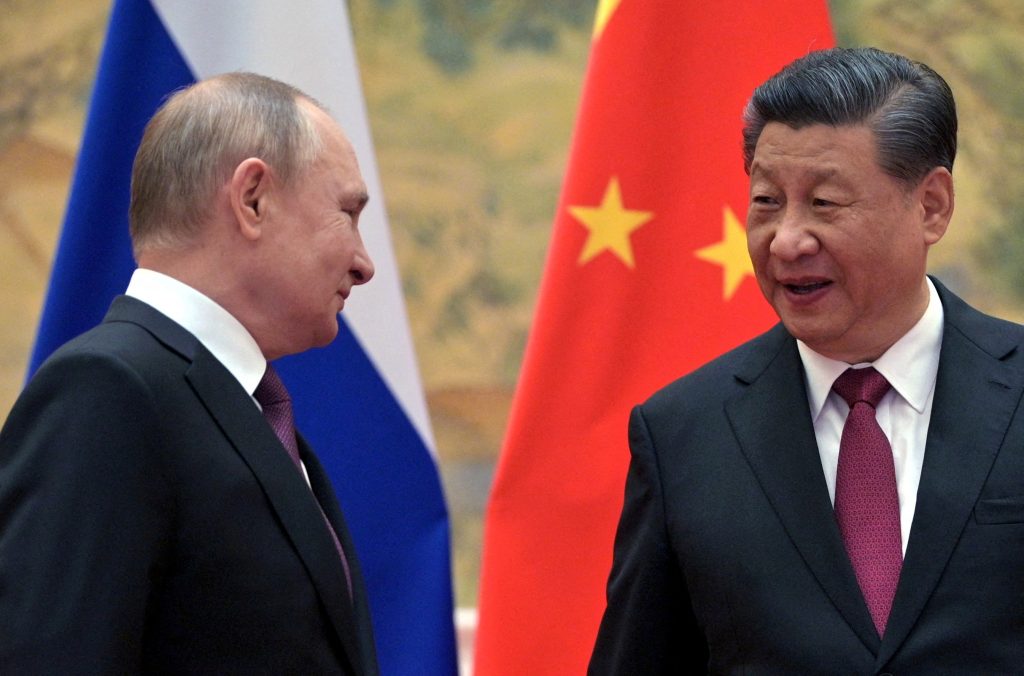 Xi Meets Putin
Soon after the current meeting in Beijing concludes, Xi Jinping is reportedly planning to visit Moscow for a summit with Vladmir Putin. The US State Department claims that China has been in advanced talks with the Russians to supply lethal weapons for use in Ukraine.
This also creates a worrying scenario for Japan, which is supportive of Ukraine's president Volodymyr Zelenskyy.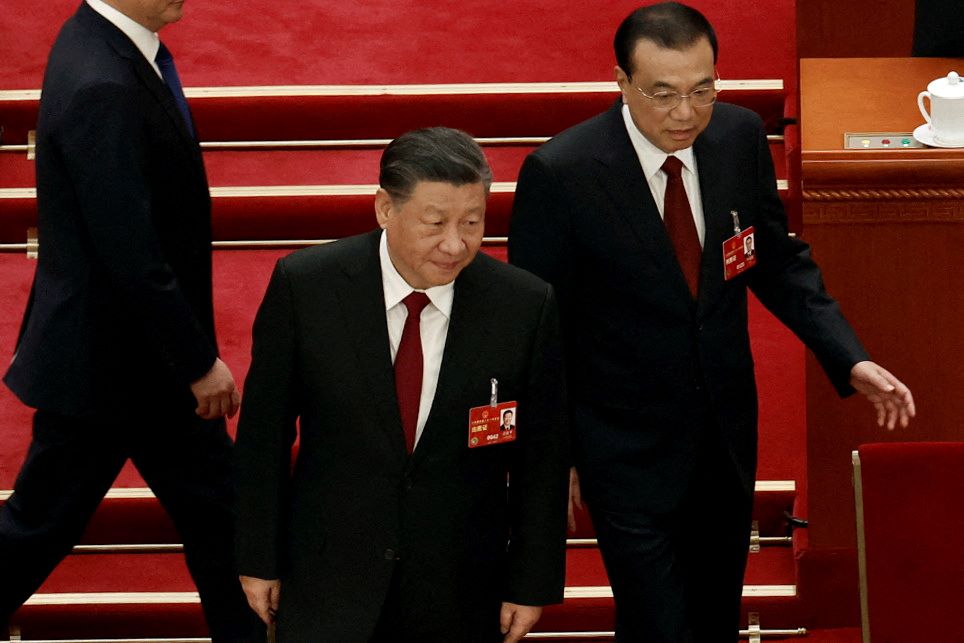 Economic Targets
At another point during his speech on Sunday, Premier Li spoke of his objectives for the Chinese economy. He said: "We are giving priority to ensuring stable growth, employment, and prices, to realize a steady economic recovery."
A report was issued which sets out targets for the coming year. These include economic growth of around 5%, a consumer price index increase - or inflation rate - of around 3%, and the creation of 12 million urban jobs.
Such figures are closely watched by the financial markets, because China's economy has a major influence on other countries, including Japan.
Rory Green, Chief China Economist at TS Lombard, correctly predicted the 5% target for economic growth. But he notes that last year, China's economy grew by just three 3%, well below the official target of 5.5%.
Output was hampered by the draconian zero COVID strategy devised by Xi Jinping. Furthermore, international confidence among investors was undermined by crackdowns on the tech sector and a looming crisis in the property market.
Mr Green says that independent research on the Chinese economy is vital. He points out that official figures could also be manipulated by statisticians to ensure they meet the expectations of the party's leaders. He says the focus has now turned to domestic consumption to stimulate growth. "It will be the first time the Chinese consumer is expected to lead the economy out of a cyclical slowdown," he says.
Controlling Approach
"The main strategy is passive pro-growth, with the government stepping out of the way and rolling back the negative stance around property, the internet, COVID, etc. It's time to abandon policies which were hurting domestic confidence and stood in the way of recovery," says Mr Green.
This laissez-faire approach has its limits. Moreover, it seems somewhat in contradiction with the government's ambition to maintain even tighter control over certain sectors of the economy. That includes the actions of the Bank of China, which has generally been under the sway of the Communist Party anyway.
In 2022, Xi Jinping took steps to ensure that top jobs were filled by his loyalists. This process will continue, as Premier Li Keqiang and Vice Premier Liu He are replaced by two allies of Xi Jinping: Li Qiang and He Lifeng.
The National People's Congress also will appoint the central bank governor and finance minister.
RELATED:
Author: Duncan Bartlett
Duncan Bartlett is the Diplomatic Correspondent for JAPAN Forward and a Research Associate at the SOAS China Institute. You can read his other articles and essays here.