Chinese Railway Project in Indonesia Promised Much but Delivers Little
The Chinese railway project has left Indonesia in a quagmire of mounting costs and missed deadlines. There are also concerns about the railway's profitability.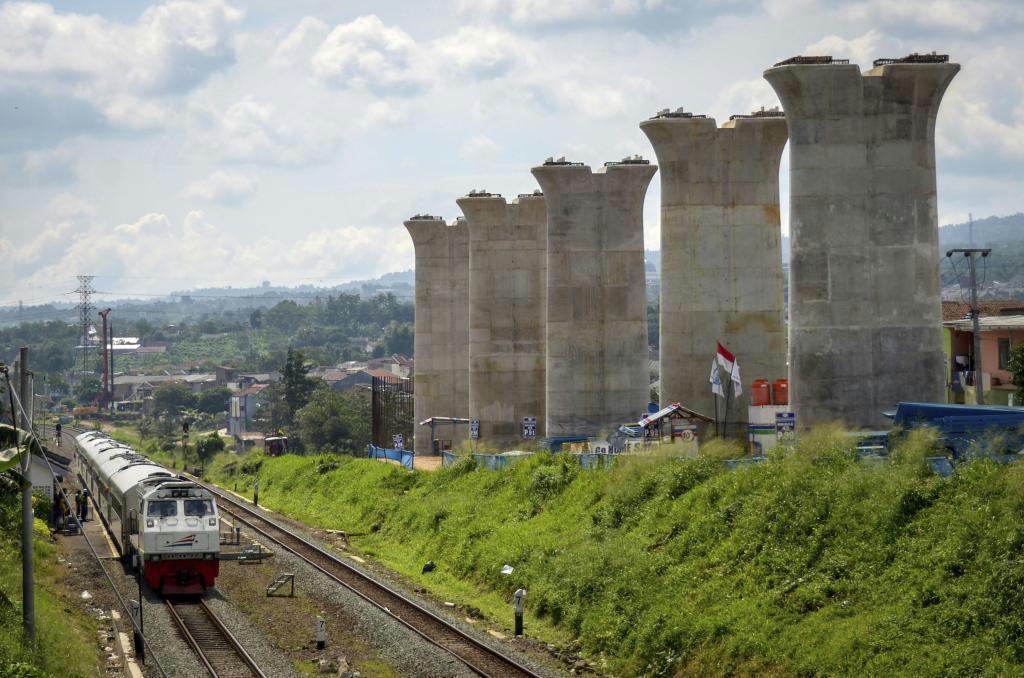 The Chinese railway project to build Southeast Asia's first high-speed railway in Indonesia is at a standstill. Construction is behind schedule, costs have ballooned, and Indonesia has been forced to bear an unanticipated burden.
Beijing had taken the project by elbowing out Japan. Although this was a frustrating experience for Japan, sustainable infrastructure development, including human capital development, is a key strategy to counter China.
The high-speed rail system will connect the capital city of Jakarta on the island of Java with Bandung, the country's third-largest city. Its total length will be 142 km (88.2 miles). The railway is scheduled to open in June of 2023. Indonesian President Joko Widodo also claimed in October that "the project is already 88% completed."
An Empty Station
However, a visit to a construction site for a station outside Bandung in November revealed a very different picture. Not only was there no station building, but there were also no rails atop the elevated tracks.
"I don't know when it will be completed or even what kind of station and railway it will be." Dedi, who runs a satay stand, shakes his head. Local contractors are said to be largely uninvolved in the construction.
A transit bus already operates between Jakarta and Bandung. It takes about three hours to go one way, and there are also local lines. The fare is roughly Rp 100,000 IDR (about $6.4 USD). Although the high-speed rail is expected to shorten the time to Jakarta by about 40 minutes, the fare, at the very least, is expected to be double.
"I feel that [the high-speed trains] are for the rich." Dedi's words speak for the common people. "Even if it is completed, I probably won't use it," he said.
Holding a camera was enough to get interrogated by security guards, even 200 meters away from a completed elevated railway. Heavy surveillance is a common occurrence when it comes to reporting on China's infrastructure projects in Asian countries.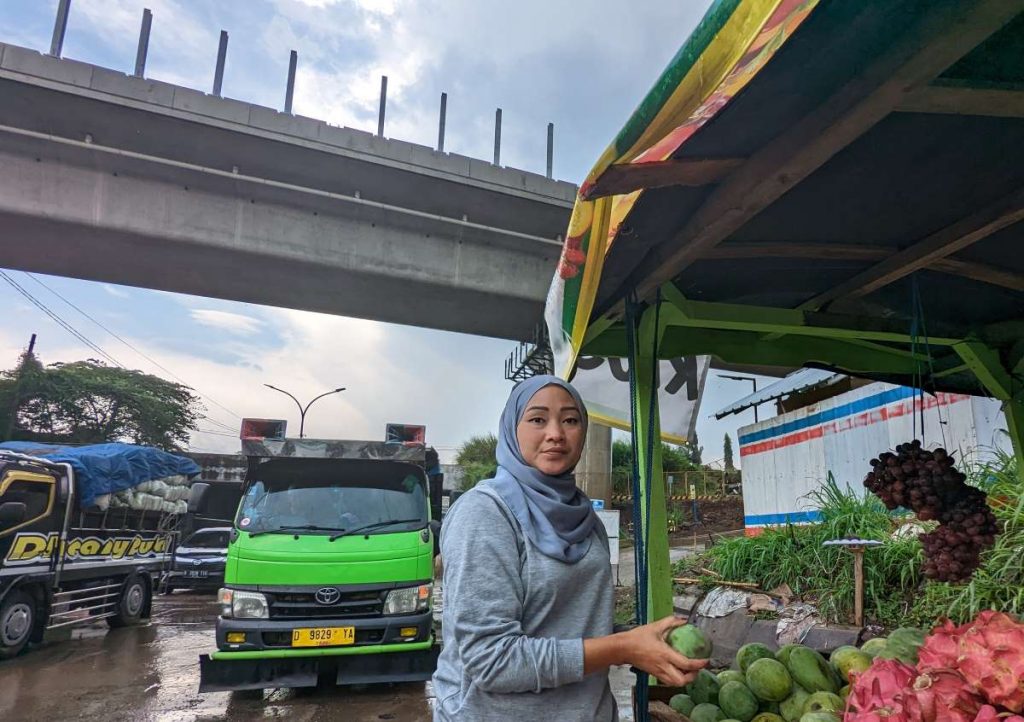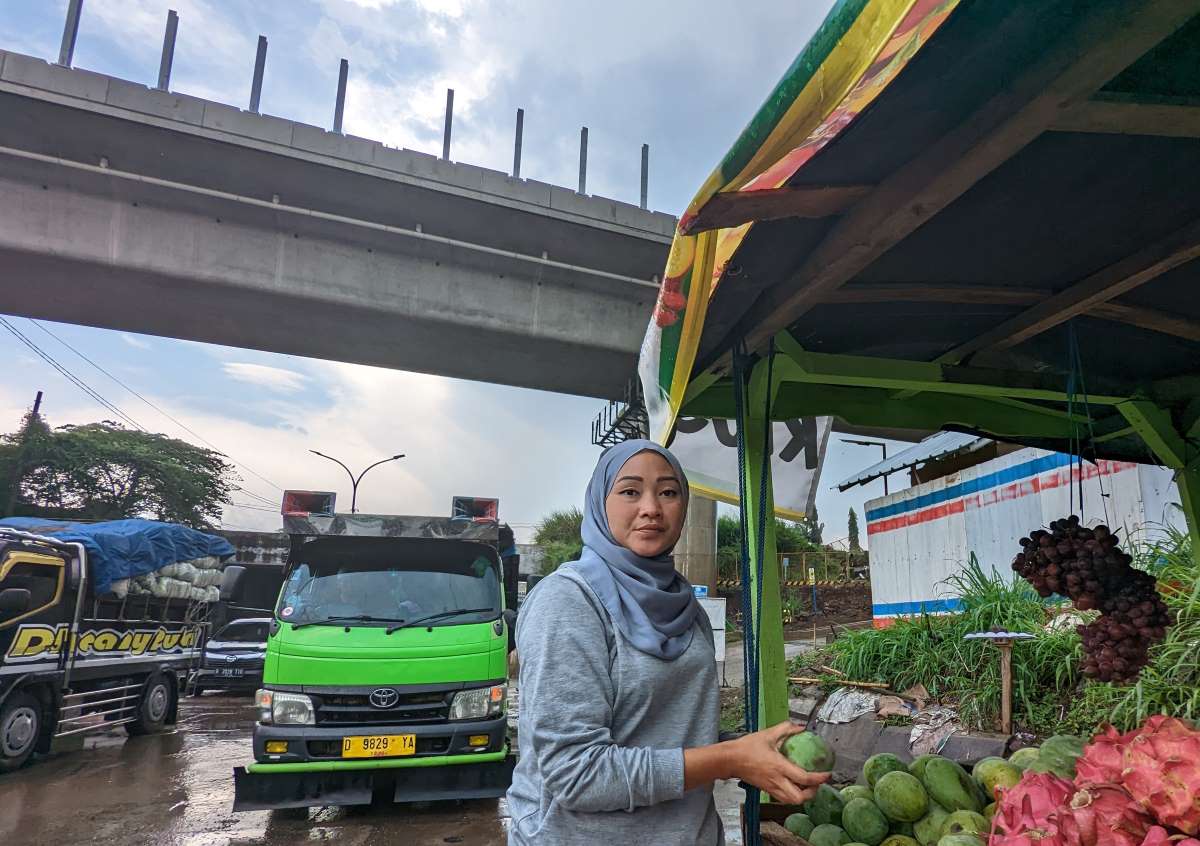 Beijing Promised to Fully Fund the Project
Japan had some bitter experiences with this high-speed rail project.
The plan for the railway emerged during the previous Yudhoyono administration (2004-2014). Japan began cooperating in field surveys around 2008. At the end of 2013, the Japan International Cooperation Agency (JICA) started a feasibility study. But Bejing began expressing its interest in the project as part of its Belt and Road initiative.
Under Japan's plan, 75% of the costs would have been provided through low-interest Japanese yen loans, with Indonesia bearing the rest. Meanwhile, Beijing stressed that it would fully fund the project and that there would be no direct financial burden on Indonesia.
In September 2015, the current Joko Widodo administration decided to adopt the Chinese proposal. Then-Chief Cabinet Secretary Yoshihide Suga expressed his displeasure, saying, "This is unthinkable based on common sense." There were also suspicions that Japan's geological surveys and demand forecasts were leaked to China.
The Budget Swells to $15 Million USD
The railway's opening has been pushed back several times since its original target of 2019, due to factors such as delayed land acquisition and the COVID-19 pandemic. Representative Suryadi Purnama of the National Land Development Committee of the Indonesian House of Representatives expressed a level of understanding of the postponement. He suggested that "it was probably unavoidable." However, he also added, "The problem is the swelling project costs and the burden on Indonesia."
China initially proposed a project cost of $5.5 billion USD. But this was revised to $6 billion USD after the contract was signed. Furthermore, due to construction delays and soaring material prices, the Indonesian government estimates that the project cost will eventually balloon by more than an additional $1.5 billion USD.
The Indonesian and Chinese governments are still negotiating over the $1.5 billion excess. But Joko Widodo has already pledged to invest Rp 4.3 trillion IDR ($275 million USD) from the national budget.
"China doesn't want to take care of all the extra project costs. Indonesia has to bear it." Mr. Purnama said, clearly indignant about China not keeping its initial promises.
Questionable Profitability
Additionally, it is highly likely that the high-speed rail system won't be profitable. The distance, under 150 km (93 miles), is about the same as between Tokyo and Shizuoka. It is not far enough to be worth connecting with a high-speed rail system. There are also competing transit buses and conventional rail lines between these two locations. Japan had already raised this issue.
Some estimates suggest that it will take 40 years after opening for the railway to make profits. Dr Wilmar Salim, a senior lecturer at the Bandung Institute of Technology and an expert in public works, warned, "Continuous funding may be required to sustain long-term operations."
A Negative Legacy
To increase profitability, plans are under discussion to extend the rail system from Bandung to Surabaya, the country's second-largest city. Airlangga Hartarto, the Coordinating Minister for Economic Affairs, expressed Joko Widodo's intention to seek cooperation from Japan.
However, Luhut Binsar Pandjaitan, Coordinating Minister for Maritime Affairs and Investment, insisted that Indonesia should continue to work with China, saying, "We should avoid changing our partner." The administration seems to lack consensus on the plan, making its direction unclear.
But President Widodo, whose term ends in 2024, seems eager to make the high-speed rail system his political legacy. Ki Darmaningtyas, director of Indonesia's Institute of Transportation Studies (INSTRAN), an NGO that makes recommendations on public transportation, predicts the future of high-speed rail in this way.
"China and Indonesia will continue to advertise only the benefits of high-speed rail to give the image of success. Joko Widodo continues with construction despite the financial problems. At this rate, his legacy will be a negative one."
Japanese Presence in Metropolitan Railways
Japan lost the opportunity to build the Indonesian high-speed railway. But it demonstrated its presence in the construction of the Mass Rapid Transit (MRT) in the capital city of Jakarta. At the same time, Japan is training engineers and other human resources for sustainable "high-quality infrastructure development" that isn't only about costs.
Jakarta has an underdeveloped public transportation system. It is often called the city with the most serious traffic congestion in the world, and resolving this problem is a huge challenge. In January, Indonesia's parliament voted in favor of a related bill to move the administrative functions of the capital to the eastern part of Kalimantan on the island of Borneo. Relieving traffic congestion was one of the factors behind this move.
The MRT North-South Line, for which Japan provided a loan of ¥195.3 billion JPY (about $1.5 billion USD) opened in March 2019. It connects the center of Jakarta and the southern part of the city, a 15.7-km (9.8-mile) stretch that can take two hours by car. In contrast to the delays experienced by the Chinese high-speed rail project, this project was completed on time.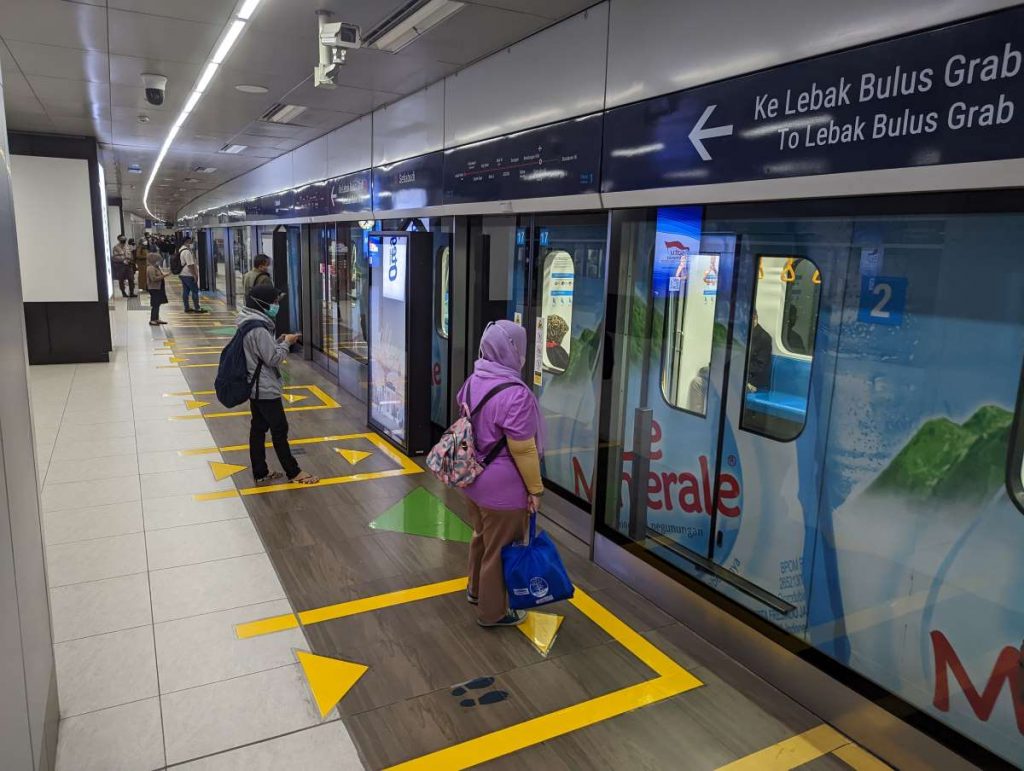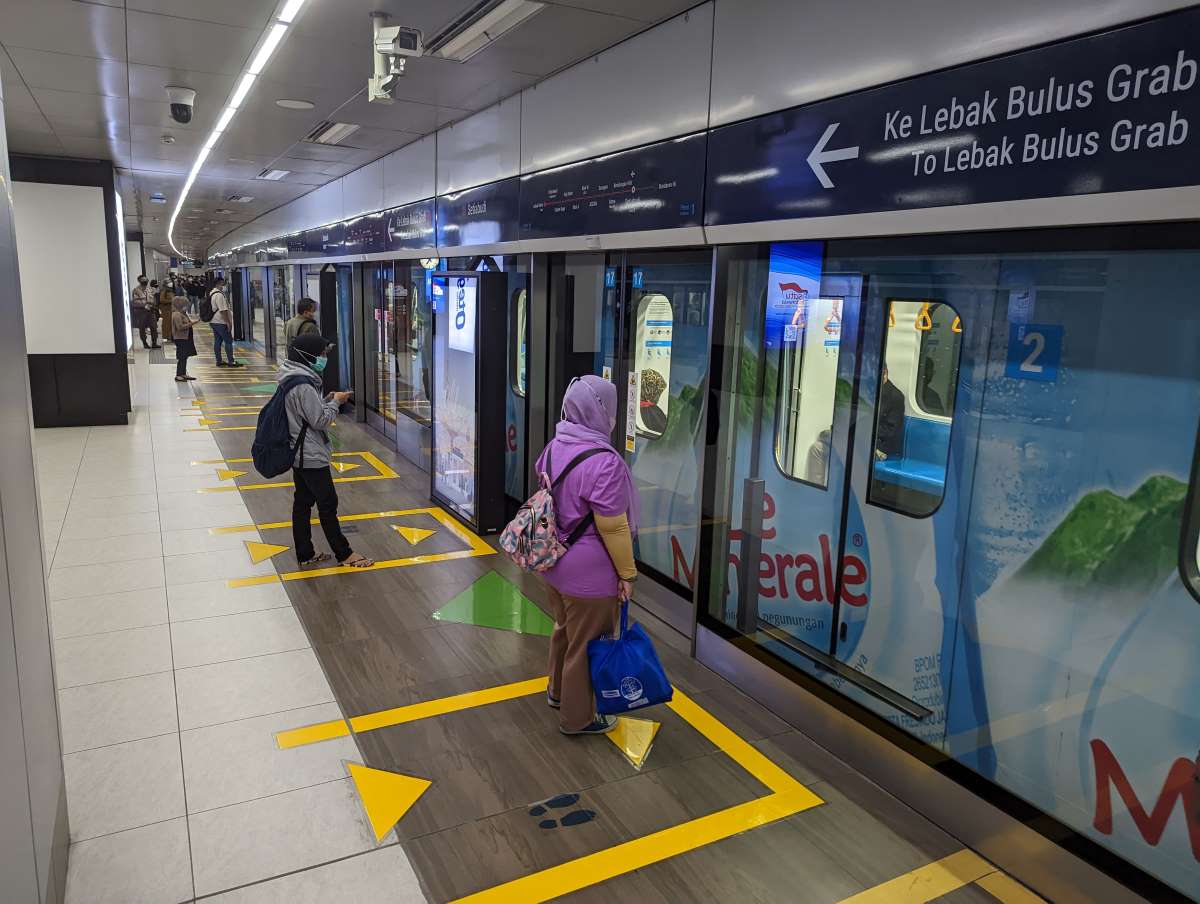 Quality Also Matters
On top of track-laying and underground construction, Japanese companies also provided equipment such as signals and automatic ticket gates. Japanese engineers also support the maintenance of trains. The JICA Jakarta office explained, "We would like to provide high-quality assistance that only Japan can deliver. This includes compliance with construction schedules and human resource development."
The second phase of construction to extend the North-South Line to the north has also begun. Japan has already provided ¥70 billion JPY (about $525 million USD) in loans. On Java island, a feasibility study for a semi-high-speed project for conventional lines in the north has also begun. But China is already showing interest in financing the MRT's third phase of construction, the East-West Line, through the Asian Infrastructure Investment Bank (AIIB). The two countries could once again be in competition.
The Threat of Debt Looms
China has positioned its railway network development as one of the core projects of the Belt and Road Initiative. It is already constructing railways in neighboring countries. By doing so, it seems that Beijing wants to pull these countries over to its side by strengthening economic ties. However, countries are also wary of the debt burden of China's loans.
The Boten–Vientiane Railway opened in December of last year. It connects Kunming in Yunnan Province, China and Vientiane, the capital of Laos, and runs about 1,000 km (621 miles). More than 60% of the project cost of the section in Laos ($5.9 billion USD) was covered by interest-bearing loans from financial institutions affiliated with Beijing.
China's foreign ministry spokesman Zhao Lijian said at a press conference on November 7 that China and ASEAN member countries have made "high-quality joint efforts" on the railway, which opened about a year ago. However, its usage may have plateaued because of restrictions on cross-border travel under China's zero-COVID policy.
Additionally, in the Himalayan region, there are plans to extend the railway into the Tibet Autonomous Region of China to Kathmandu, the capital of Nepal. Chinese engineers are expected to begin field surveys by the end of the year.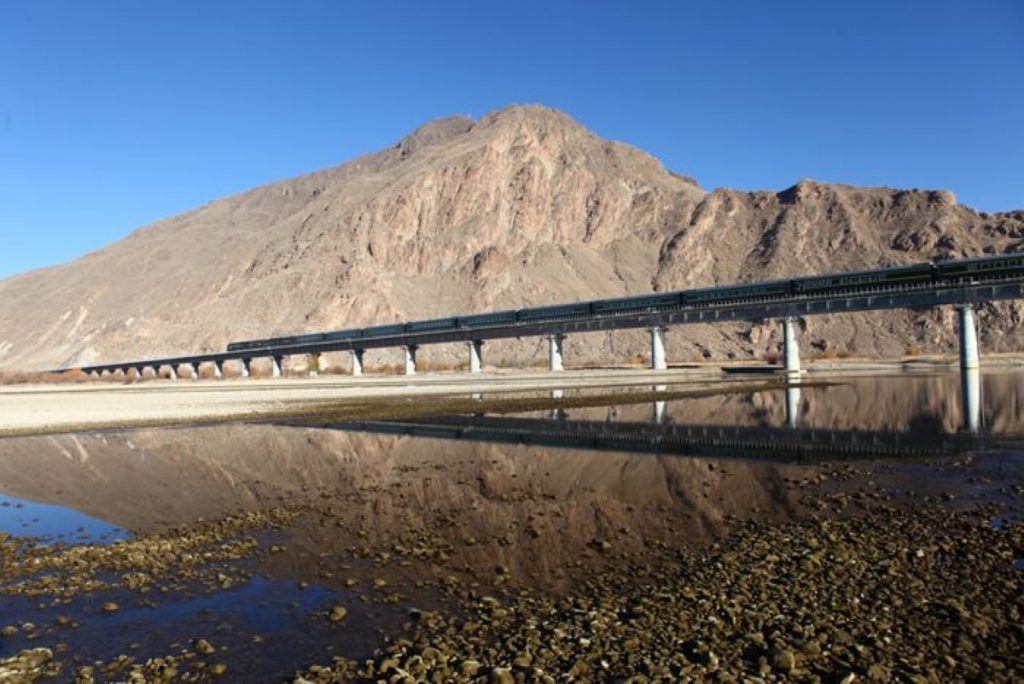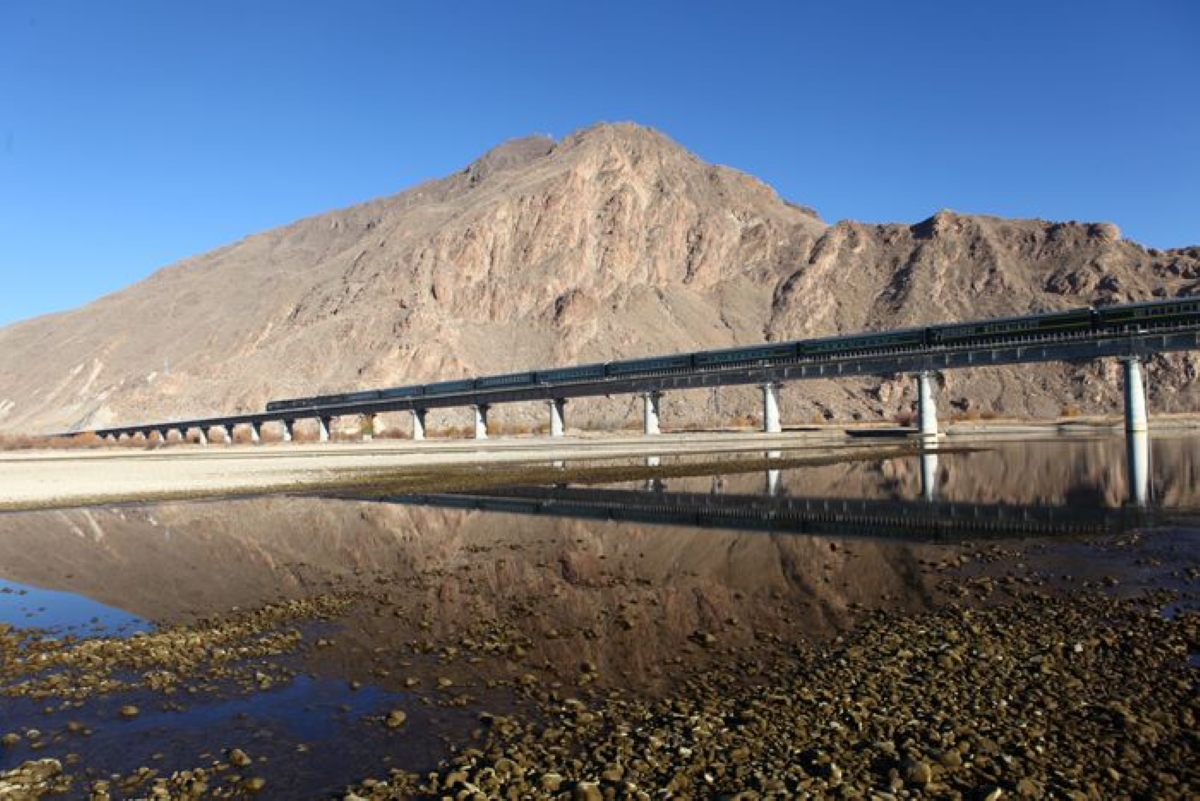 Dr Pramod Jaiswal, a researcher at the think tank Nepal Institute for International Cooperation and Engagement (NIICE), emphasized the importance of infrastructure development in Nepal. He said, "Priority must be given to profitability and the possibility of debt repayment," and warned against moving forward too hastily.


About Indonesia
An archipelagic country consisting of about 13,000 islands located in the southern part of Southeast Asia. With a population of approximately 270 million, it is the largest member country of ASEAN. About 60% of the population is concentrated on the island of Java, where the capital city, Jakarta, is located. President Joko Widodo was first elected in 2014 and is currently in his second term. He has proclaimed that Indonesia will be the fifth largest economy in the world by 2045, which would be the 100th anniversary of the country's independence, and has been promoting the development of domestic infrastructure.

RELATED:

(Read the article in Japanese at this link.)


Author: Hiroshi Mori