[Corona ni Makeruna] Discriminating Against Those Who Get COVID Tests Only Exposes You to Risks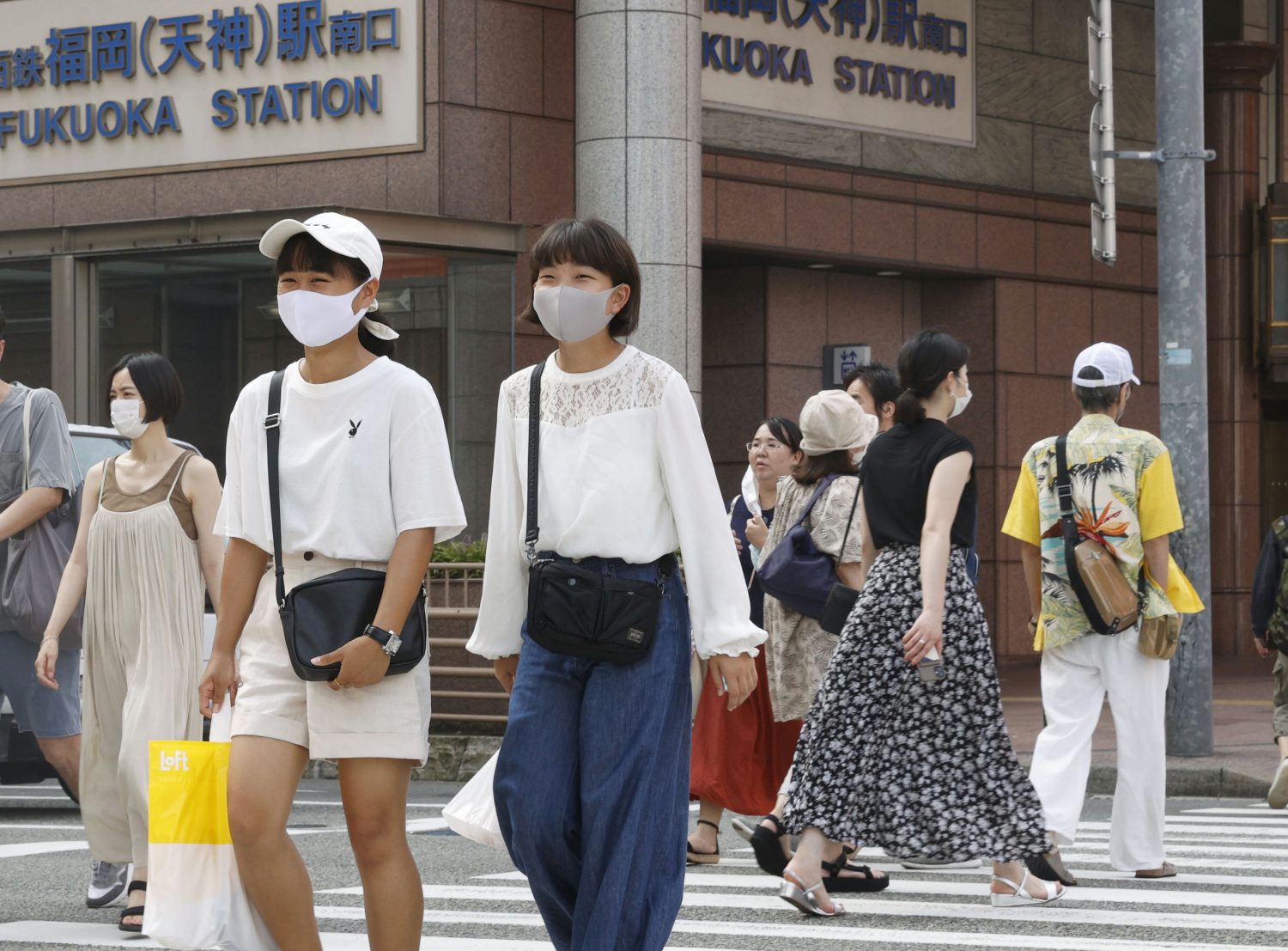 Since the state of emergency was lifted on May 25 and normal activities have gradually become possible, the government has been trying to strike a balance between monitoring infections and avoiding economic collapse. Infection prevention measures — such as handwashing, disinfecting, and wearing masks — have become the new norm under the ongoing threat.
However, the spread of COVID-19 has not let up. Japan registered over 1,000 new cases for the first time on July 29. In the last days of July, Osaka, Kyoto, and Aichi all registered peak numbers of infections, and on July 30 Tokyo announced more than 366 new cases, the highest recorded yet.
The rise in infections brings another issue back to the fore: testing.
Polymerase chain reaction (PCR) testing has increased dramatically since the end of the state of emergency. However, in interviews conducted by JAPAN Forward, indications of various levels of psychological pressure on those who were tested stood out.
We took a look at how testing takes place, and spoke to several people who had gone through the process. What we found: there are many reasons to further increase testing and provide support to those who take it.
Coronavirus Management and Testing in Japan
Throughout the first part of 2020, the Japanese government focused on tracing the contacts of those infected and on controlling clusters. At the same time, many leading experts pointed out that the PCR testing rate in Japan was far too low.
The number of PCR tests in May still oscillated between 2,000 and 5,000 per day. There was a substantial increase in July, however, with most days registering around 11,000 patients tested. At times, testing accelerated to more than 16,000 tests per day. In July, PCR testing is still the primary means used to determine if someone who is feeling ill has the coronavirus.
Heeding the sense of urgency to trace the routes by which patients have become infected, both national and local governments have expanded their testing capacity by a variety of methods. Private industry labs and universities, local and drive-through testing centers, hospitals, and other medical institutions are contributing to the efforts.
They employ two PCR test methods:
Swabbing. The vast majority of PCR testing is still carried out by swabbing the back of nasal passages. Compared to the types of tests that use saliva, the swab tests take more time and require more precautions on the part of medical staff, such as visors, full personal protection equipment (PPE), and precautions to avoid contaminating the sample.
Saliva. In early June, the Ministry of Health approved PCR tests using saliva samples for patients showing COVID-19 symptoms. On July 17, the test was also approved for those showing no symptoms associated with coronavirus. These kits don't pose the same risk of contamination, as patients can take the sample themselves. However, test centers using this method are by no means the majority, according to an operator at a PCR testing call center in Tokyo who spoke to JAPAN Forward on July 20.
Access to Testing
First Step. Anyone can call and be put through quickly to an operator at a call center. You will be given a rundown of who to call and what to do should you suspect you are infected.
The process of getting tested for COVID-19 goes smoothly if you present active symptoms of the virus or can prove that you have come into contact with someone who is infected.
Should one or both of the above conditions apply, your family doctor or medical staff at your local medical facility will make the decision whether to prescribe a PCR test.
Getting Tested. If the test is prescribed, you are directed to a facility. Normally the test given is the swab variety.
Depending on symptoms, you might undergo further testing, possibly including blood tests, CT scans, and X-rays, to make sure that your lungs aren't damaged by pneumonia-like symptoms.
The whole process ー from the moment of calling to taking the test ー can be over and done with as quickly as the same day.
Getting Tested at the Airport. One scenario where testing is mandatory is upon entering the country. According to a first hand account by a woman in her 40s who entered Japan in mid July, queuing and getting a swab PCR test is a smooth process and takes less than an hour. Entrants are informed that should they result positive, they will be notified within two days and if not within five days. For the prescribed period of two weeks of quarantine, patients receive regular check ups through Line (an SNS messaging app) from the Ministry of Health, inquiring upon their health.
Cost. The PCR test itself is free if prescribed by your physician, but the additional testing is not. According to the Suginami Medical Center's administrative spokesman Mr. Watanabe (who wished to keep his first name confidential), the costs can go up to ¥10,000 JPY.
In addition, for those seeking the test without a doctor's prescription, according to Watanabe, the cost is between ¥30,000 and ¥50,000 JPY ($282 USD to $470 USD approximately).
Psychological Pressure on Those Tested
On the surface, the process seems to be smoother than it was in May.
But what of the psychological pressure discouraging openness about symptoms and testing?
JAPAN Forward spoke to several people who noted the pressure they felt when people around them found out they had any COVID-19 risk factor.
Overseas Returnee. The most subtle example came from a woman in her 40s working in an administrative capacity for a company in Tokyo.
As a Japanese passport holder, she was allowed to re-enter the country in mid-July, after a short time in the United States.
She noted that if people were careful, there was little reason to worry. However, she felt pressure not to admit she had been in the U.S. "Because the US is doing so poorly with Coronavirus, the reaction is 'oh you took your kids there?'"
She continued: "We went through quarantine, we were negative in the PCR test. There are so many articles on [precautions to take] flying, I don't think you need to be that paranoid…I don't know if you need to feed extra fear to it. "
Workplace Stigma. One young Kanagawa resident in his late 20s shared the pressure he felt from his supervisors after he reported that he was waiting for PCR test results in early July. The company immediately moved to minutely trace his movements. It turned out he had inadvertently come into contact with the head of the company earlier in the week, so the company determined that everyone would have to be tested if his result was positive.
His reaction was telling: "All of the measures were necessary given the spread of COVID-19, but I suddenly felt like I was being branded as 'contaminated' by everyone."
He pointed out that something needs to be done to ease the sense of guilt from being tested. If people fear being branded as carriers of the virus, they will be discouraged from openly seeking testing.
"I was told by my superior, 'This is the first time that someone I know has been tested with COVID-19.' [However] given that the virus has been spreading for three to four months, it's impossible that this is the first time that someone in their close circle has been taken ill. It must mean that if people are being tested, they are just not making it public," the young designer added.
Workplace Penalties. The case of Andrew Long, a teacher in an Osaka-based English Language School, is even more relevant.
After nearly 90 days of suspected COVID-19 illness, he finally succeeded in getting a PCR test on June 17. It came back negative, rendering him fit to go back to work.
Upon returning to work and being asked in routine health checks if he had any symptoms associated with COVID-19, he replied that he still experienced some lingering chest pains. Thereafter, he was sent home without an explanation. When he eventually inquired, a sympathetic supervisor suggested that he lie in the routine checks and say that he didn't have symptoms.
He was also asked several times to produce a health certificate from the doctor, proving that he was fit to go back to work, which can cost between ¥10,000 and ¥15,000 JPY (between $94 USD and $141 USD).
Long also shared how his superior at the company expressly wrote in an email to a manager that if coworkers or students were to feel uncomfortable with the situation, Mr. Long should be "penalized," though the meaning of that was left unclear.
From Lockdown Mentality to Living with the Virus
The problem experienced by those undergoing testing was aptly summed by the young Kanagawa resident: "Testing is supposed to protect those in your close circle from unnecessary risk. However, if the fact of being tested stigmatizes those who do it, who will voluntarily sign up for it?"
So how can testing become normalized without the stigma?
Normalizing Access. Experts have suggested progressive normalization and variation in the possible testing. The key to controlling and monitoring the infection, they said, could be prompt pinpoint testing.
The fastest and easiest PCR test using saliva was approved by the Ministry of Health on July 17. More testing centers in Tokyo and Osaka are adopting this method as an easier way to test patients..
Airports. Health Minister Katsunobu Kato said PCR testing using saliva samples was a welcome development, suggesting it could be used, for example, to extend the testing capacity at airports, where the vast majority of people traveling are without symptoms. The ramping up of testing is aimed for September for up to 10,000 patients a day at airports.
Corporate Practices. Minister of Economic Revitalization Yasutoshi Nishimura called on all companies to come up with guidelines for the testing of employees, among other things, in a press conference on July 26.
Awaiting a Vaccine. Testing cannot provide the ultimate solution that a vaccine will do when it becomes available. But given the growing unease from the rising number of cases, testing should be embraced as a useful tool in managing the spread of the virus.
Author: Arielle Busetto