[Hidden Wonders of Japan] Osaka's Tenjin Festival Celebration Goes Online for the First Time in 1,000 Years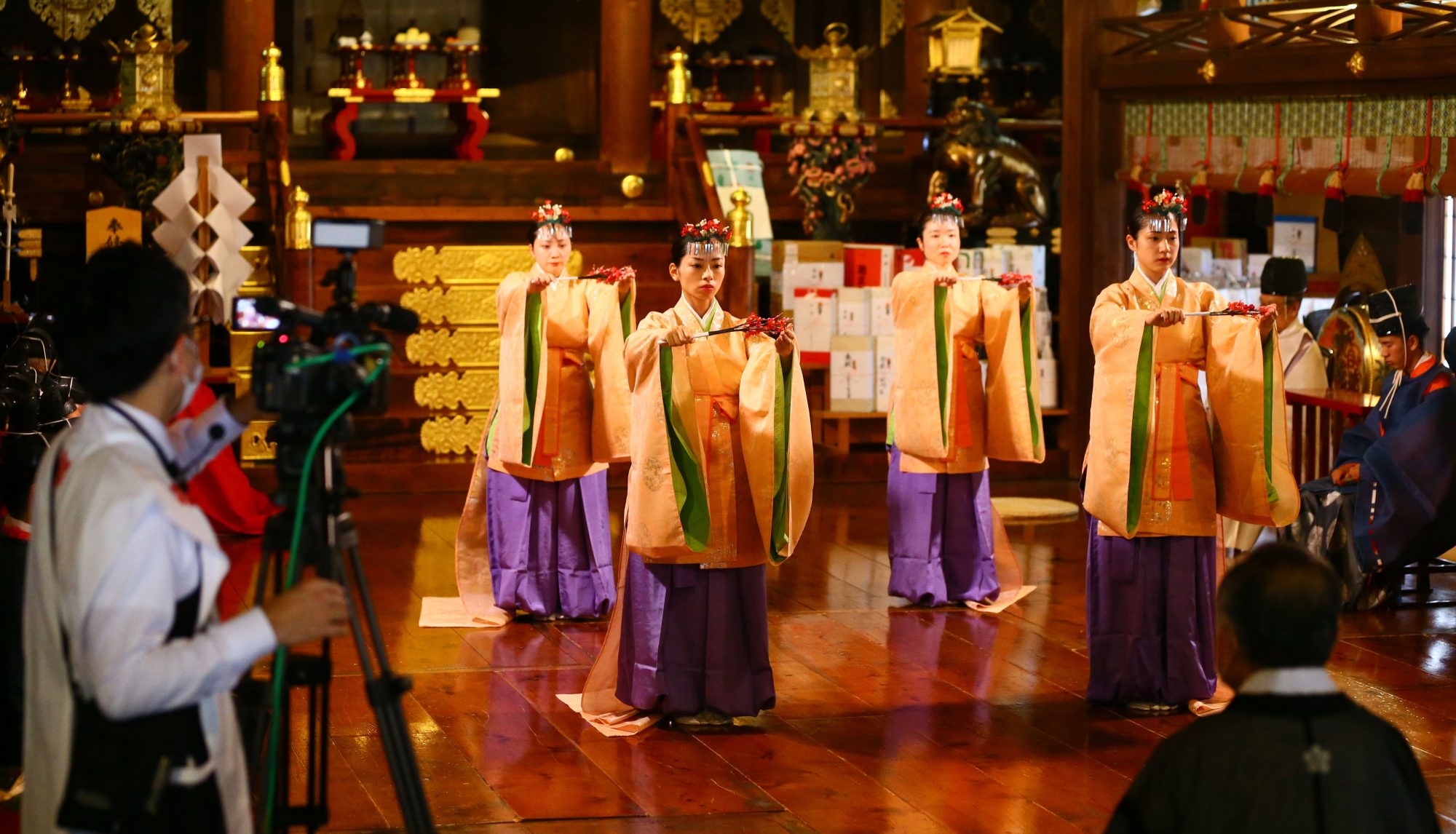 Considered one of the three most important festivals in Japan, the Tenjin Matsuri finds its home at Osaka Tenmangu Shrine, in Osaka City's Kita Ward.
The Shinto ritual took place on July 25, as it has every year for more than 1,000 years. But instead of being open to the public, for the first time the ceremony was live streamed online.
The top attraction of the ritual and festival celebration that follows is normally the majestic procession of the floats on the river called Togyo. This part of the festival was unfortunately cancelled due to COVID-19. However, it became an opportunity to pray for the end of the pandemic instead.
On the afternoon of July 25, the ritual took place in Tenmangu Shrine, and was broadcast by live stream on YouTube.
The whole ritual was filmed from multiple cameras. The footage even included a moment where a designated door is opened to the refuge of the deity as the priest reads out a congratulatory chant, all parts which can normally be witnessed only by few lucky onlookers. Instead, on this occasion, more than 4,000 people were watching the celebration online.
Some of the comments posted on the video included: "You have given us the opportunity to witness something wonderful!"
A priest of the Shrine, Taneharu Terai commented to The Sankei Shimbun and JAPAN Forward on this unusual occasion:
Due to COVID-19, this year we had to resize some of the festival. But I think it was really good that we managed to share the ritual with so many people by streaming online. I think it was an opportunity both for people inside and outside of Japan to take an interest in Shinto and culture. Going forward I would also like to experiment with filming other festivals.
On the same evening at 8 P.M., 50 fireworks lit the night sky, taking off from a boat on the Okawa River in the center of the city of Osaka.
Normally, the Tenjin Festival prides itself on its more than 5,000 fireworks that attract large happy crowds. But in order to prevent the spread of the coronavirus, this part of the celebration was canceled.
To keep a little the spirit of the festival, the renowned architect Tadao Ando, who is from Osaka, proposed to have at least some fireworks, saying "I would like the fireworks to cheer up the city of Osaka, even if just a little."
It was with this in mind that the The Tenjin Festival Fireworks Contest Association (Chairman, Masahiro Fujio, President of Fujio Food Group), put together a smaller number of fireworks to help everyone wish for the end of the pandemic. The multicolored fireworks illuminated the night sky with sparkling color over the large metropolis.
What is your hidden wonder of Japan? Submit your photo here.
(Read about the festival here in Japanese.)
Author: Sankei Shimbun